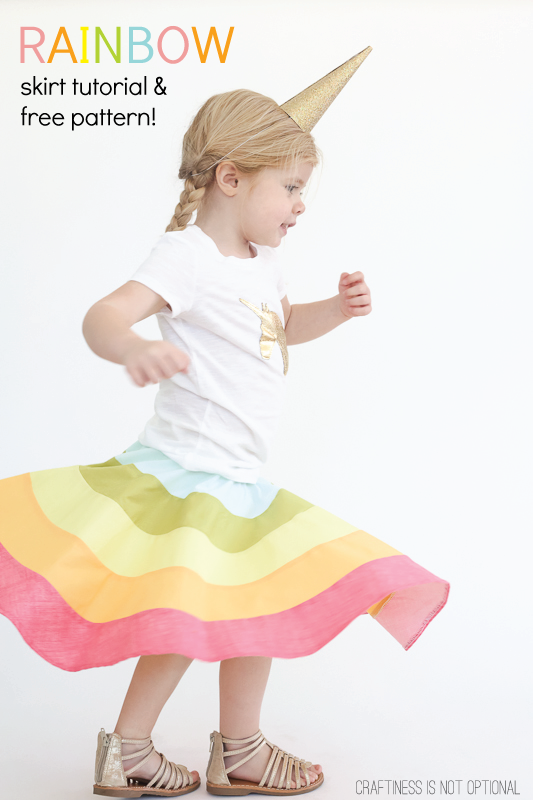 I can't tell you how stoked I am about how this skirt turned out…Ok, I will. I AM SO STOKED ABOUT HOW THIS SKIRT TURNED OUT!!!!
I have a tradition (sometimes kept, sometimes not..lol) of sewing something for my girls to wear to their party that fits the theme.
see some of them here, here (scroll down a bit), here, here, here, here, here, here, here, and here.
I know. I have problems.
This year for Charlotte, it was unicorns & rainbows! (with a little glitter thrown in!)
scroll down for many pics, a tutorial, and FREE 4/5/6 skirt pattern!.
EDIT: My skirt won an award! Go SKIRT! I couldn't have done it without you. srsly.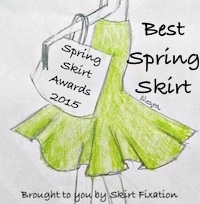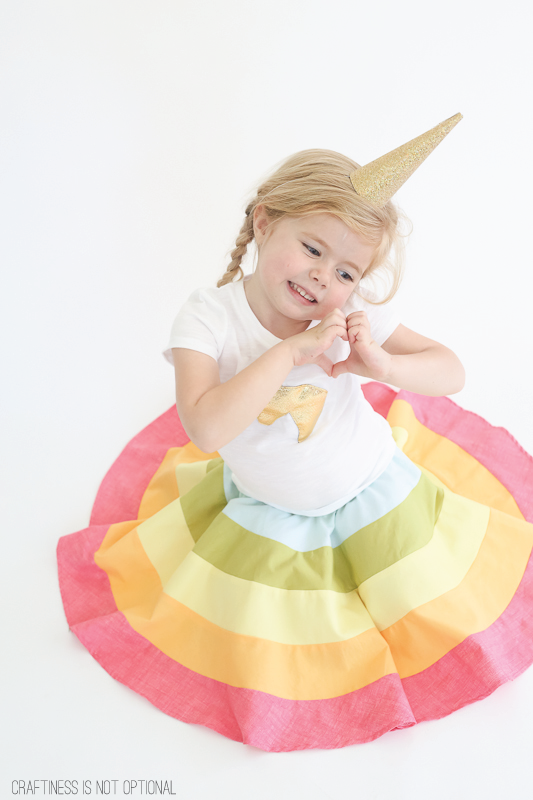 So for Charlotte's unicorn/rainbow theme, I had to go all out and combine the two for a rainbow circle skirt & gold unicorn appliqued shirt! (plus party favor horn-tute and template coming soon!)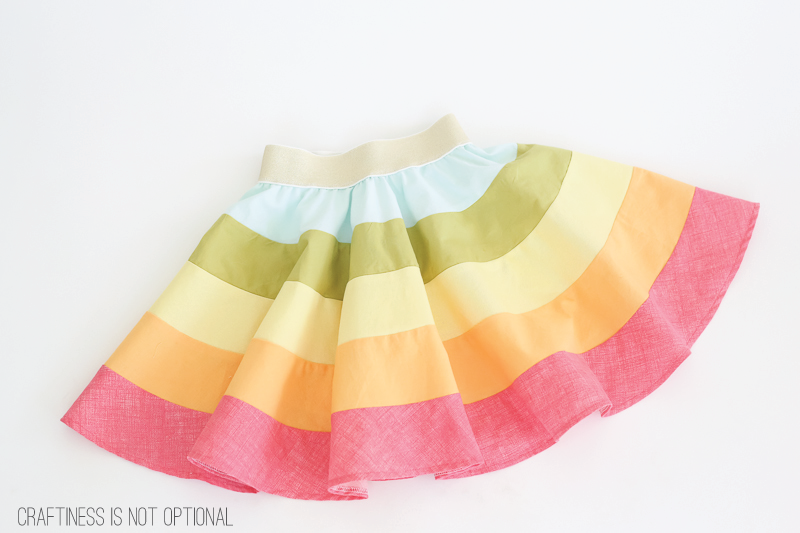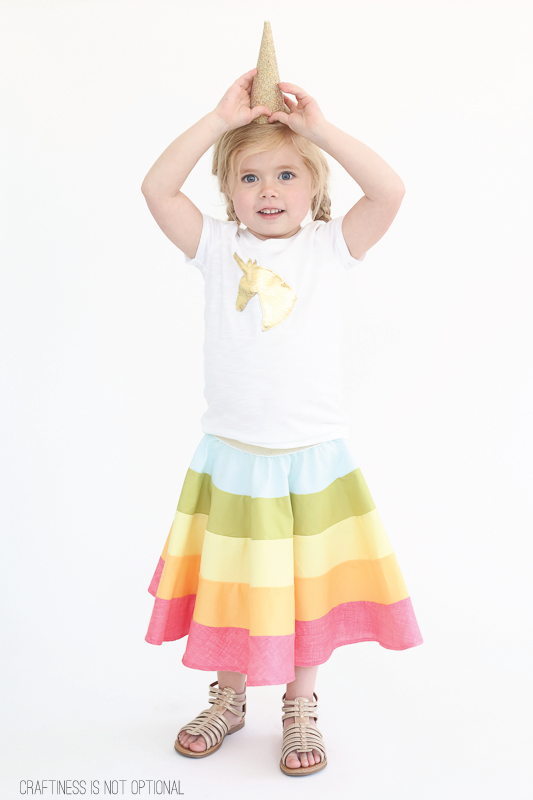 Please excuse the plethora of pictures, but golly gee this skirt is super photogenic.  (and the kiddo 😉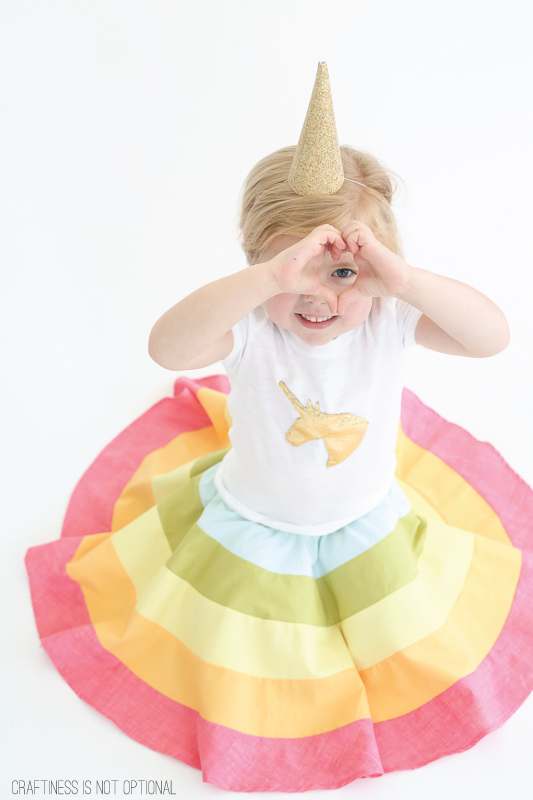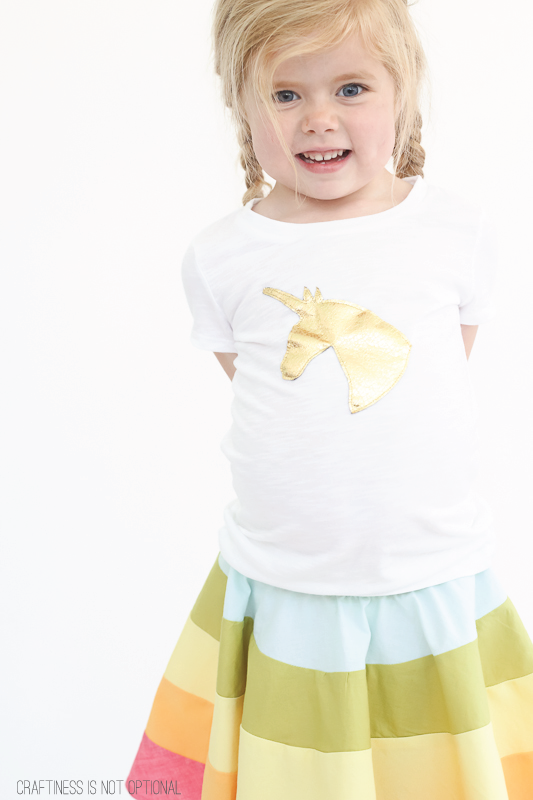 The shirt is a plain white tee I picked up at Target, and then printed off a unicorn clip art to free hand cut out the shape from some thick gold fabric I have.
Then I sewed it on around the edges with gold thread…it got a little puckered but, hey, Charlotte didn't even notice! (kids rarely do 😉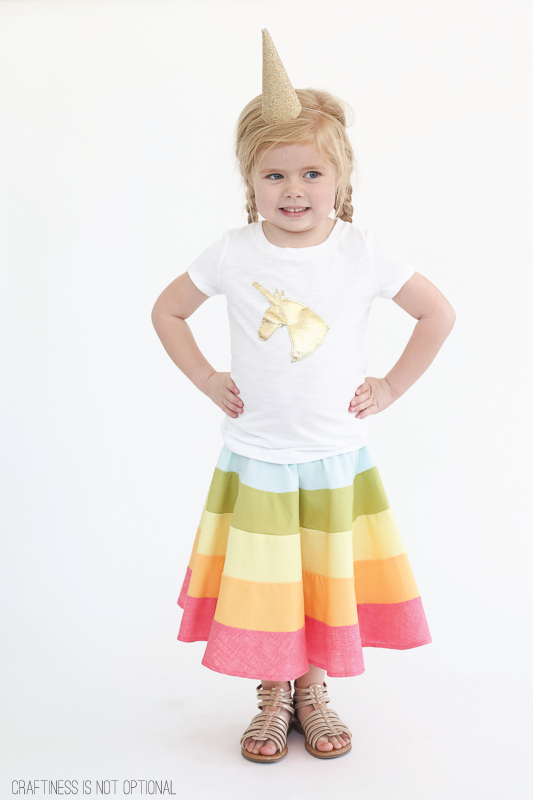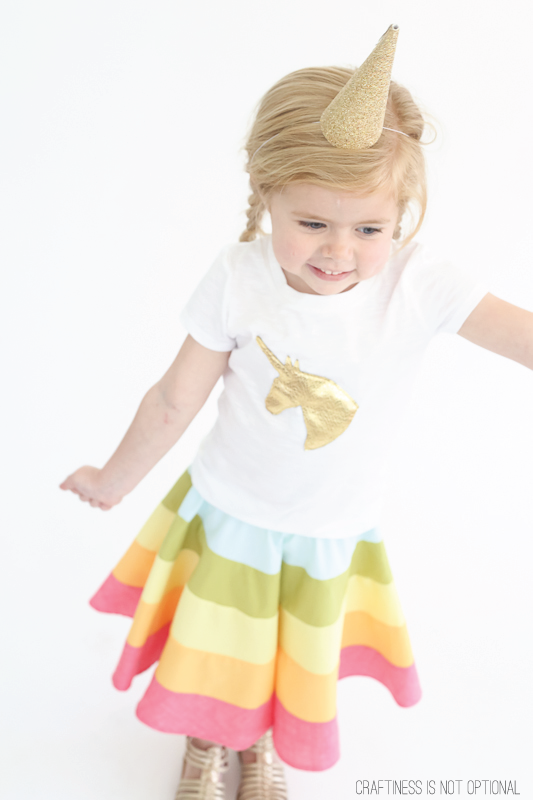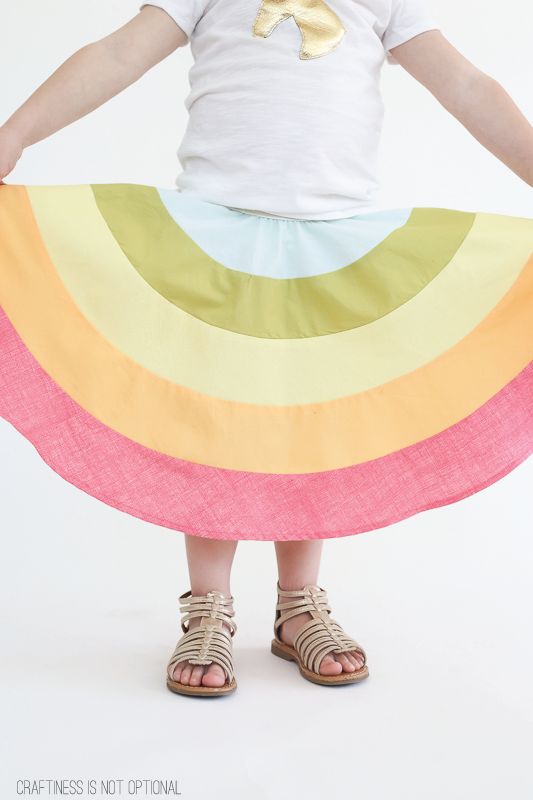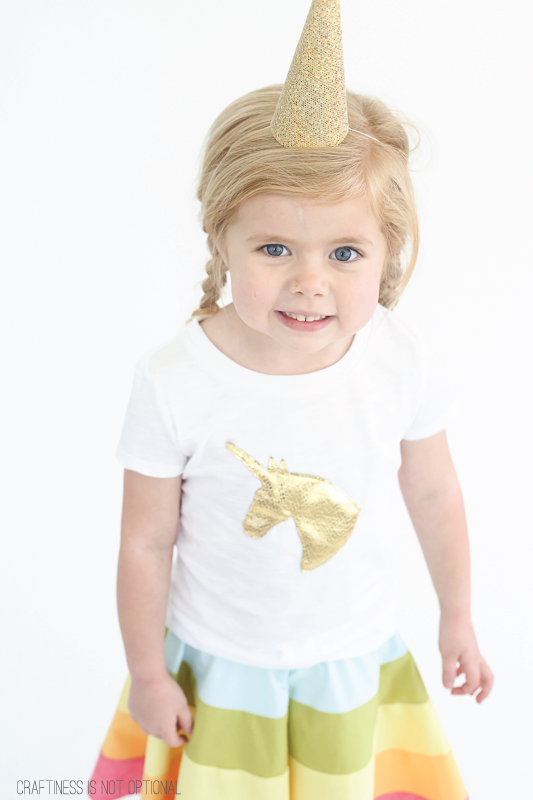 tutorial and template for the unicorn horns coming soon!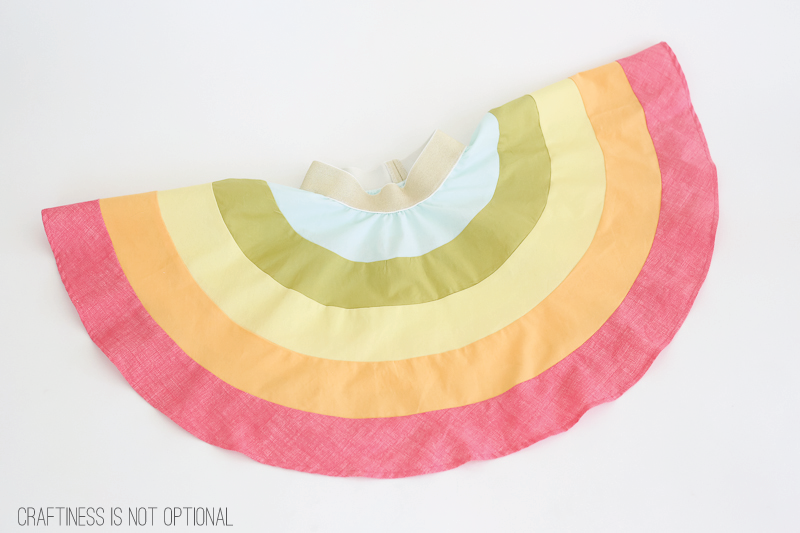 So here's the tutorial! and download the FREE 4/5/6 Skirt pattern!
I say it fits that many sizes because it's long on my Charlotte but just right for Sadie-the elastic waist you can adjust as needed.
(I reference Dana's circle skirt tutorial to get you started, and you can also use it to see how to attach the elastic. 🙂