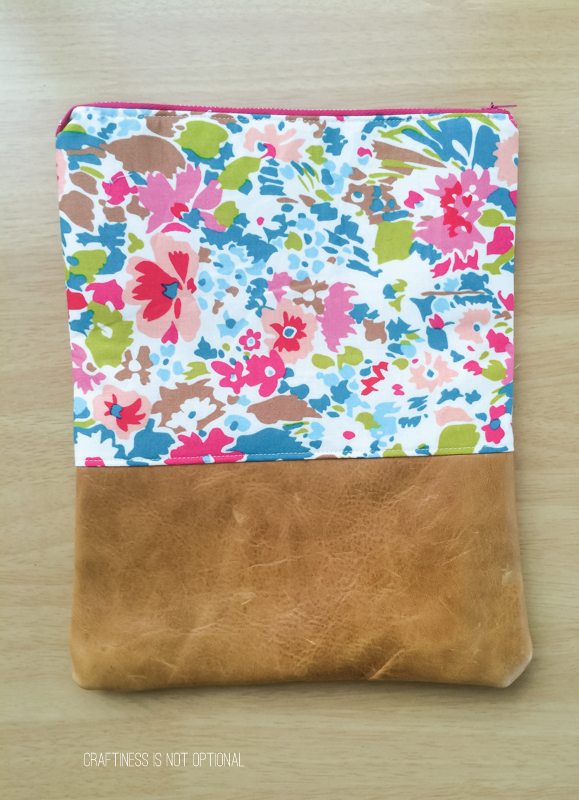 I keep busting out these foldover clutches for gifts lately, they are pretty quick to make and it's great fun to pick out fabric combos!
I like to try and guess what people would like…so far they've been winners. 🙂
crossing my fingers for future clutches…
I made this liberty and leather clutch for my sister in law's birthday…the leather is part of the same hide I made this bag from, and the liberty has made it's appearance on the blog as well!
I love scrappy projects! The leather is pretty thick so one of the corners wasn't having it.
Diva.
I still love the lovely creases and worn parts.
I used my girl Kristin's fabulous foldover clutch tutorial again….with Cherie's leather twist, again…..
Why mess with a good thing?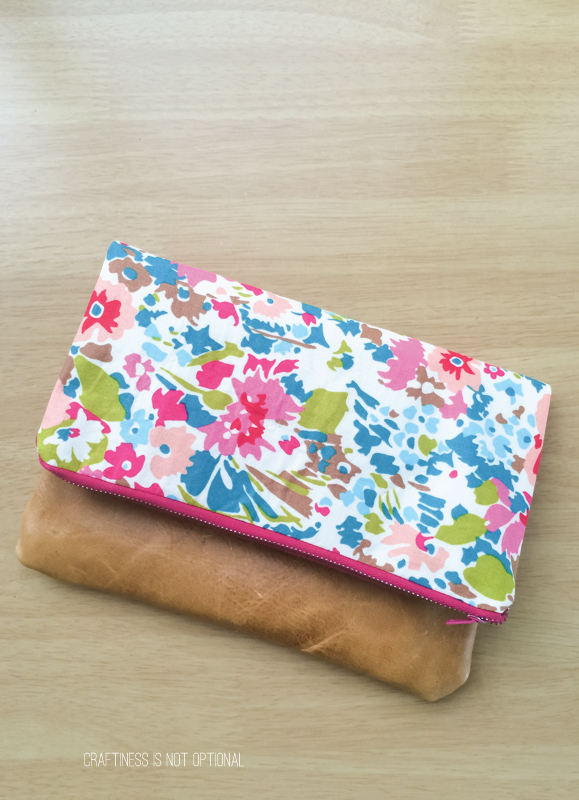 I interfaced the liberty with some pretty strong stuff-Pellon 809 Decor Bond. It matched the leather pretty well for sturdiness.
The magenta zipper is part of my grandmas stash-she gifted me a bunch of her stash a few years ago.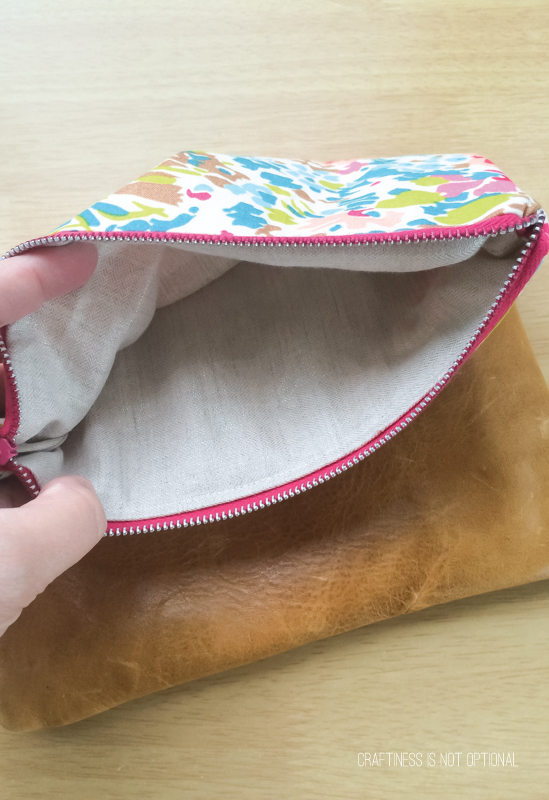 The lining is some shimmery linen, I've also used it before! Stash busters rock.