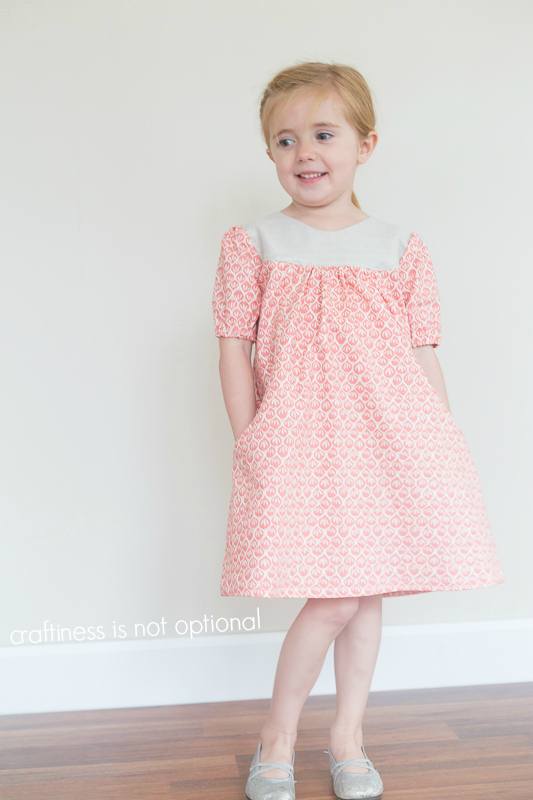 Sadie has been "needing" some new church dresses lately. (really I am getting sick of seeing the same old dresses every week) So I took it upon myself to sew up an oldie but goodie. Meaning I'd sewn this pattern a LOONG time ago and decided to have another go. I'm glad I did-usually I leave a pattern be after sewing it up once, preferring to prowl for new ones, but I loved the pockets last time and liked the longer sleeve options for the cooler weather coming up that is here already. brrrrrr!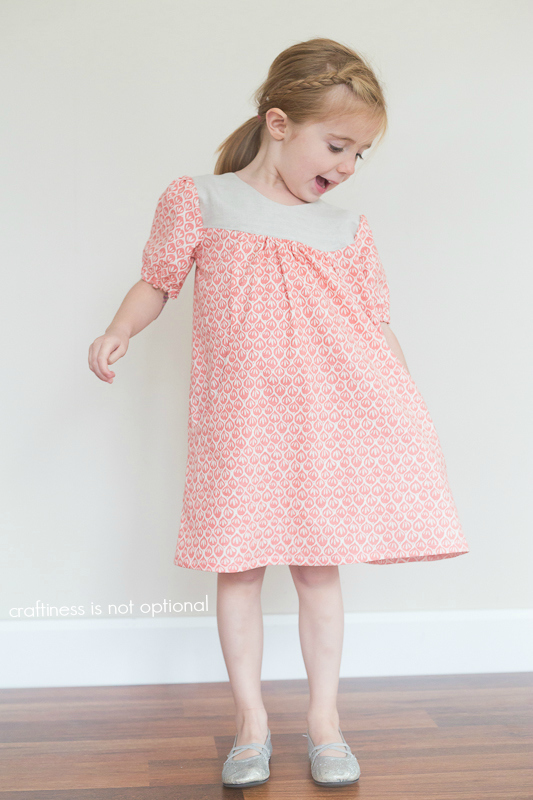 Sadie's look of astonishment when she found the pockets was so hilarious!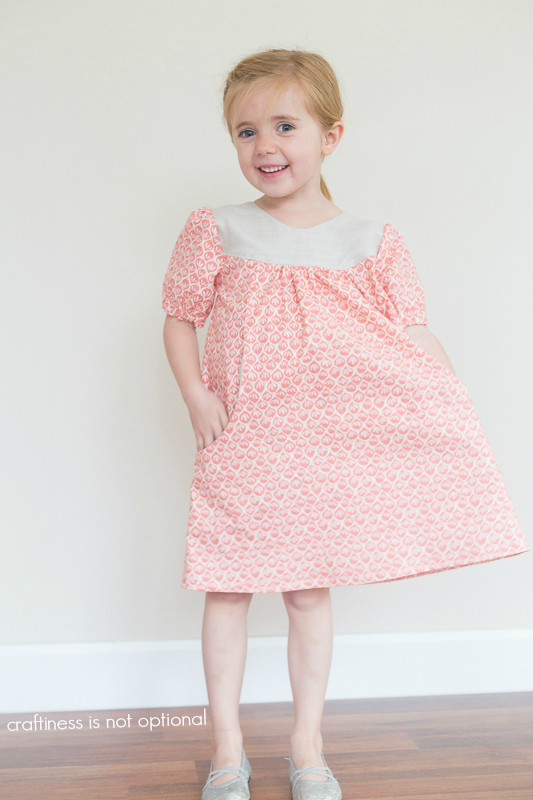 Egads Momma! Thar be pockets! (she really doesn't speak like that)
I sewed up a 5 which fit perfectly! I prefer my girls dresses to start out longer on them so they can grow into them a bit, but I think it'll work fine with some knit tights this fall and winter. I sewed it up with this lovely coral fabric I've been hoarding! From my sponsor, Fabricworm!
the contrast fabric is a cool shimmery linen blend that both Kristin and I picked up at Hancock Fabric when she visited in October. It's soft and so shimmery. I grabbed two yards and will no doubt be rationing it out for awhile.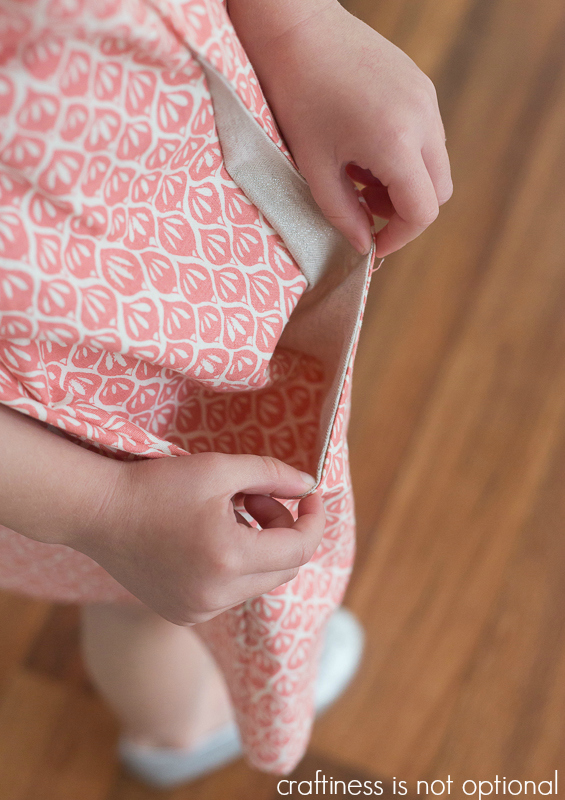 I added a cool oversize floral button to the back and called it a day. I love how this one turned out!