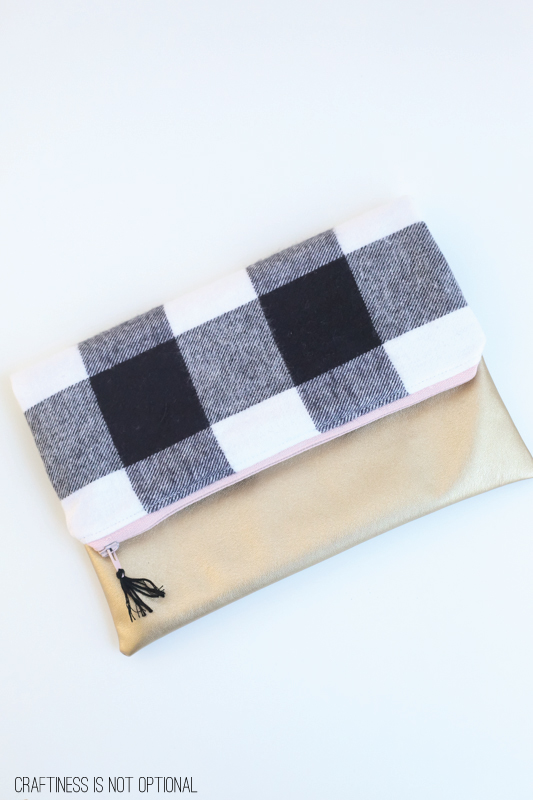 I recently participated in a handmade swap and whipped up this little foldover clutch for the lady who's name I drew!
I kinda didn't want to send it away, but alas, promises were made, so off it went.
grumble grumble.
just kidding.
a little bit.
The buffalo plaid is flannel-a remnant I found at Joanns…and promptly wished I could have gotten much more. I got about a fat quarter or so, but it was plenty to make this cute little clutch!
the gold leather is actually vegan leather from Girl Charlee and it was a pleasure to sew with.
I have plans for a pillow cover soon…
anyways…I used my girl Kristin's fabulous foldover clutch tutorial with Cherie's leather twist.
Group effort, eh?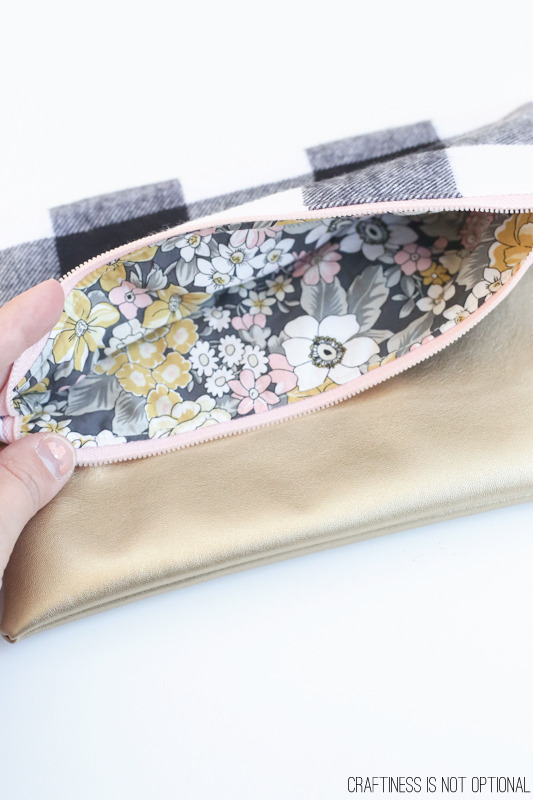 the swap partner said she loved black, white, gold and blush (among other things), so I tried to pack as many of those things as I could into this little clutch, lol!
I think the lining fabric pulled it together nicely! (a Robert Kaufman lawn)