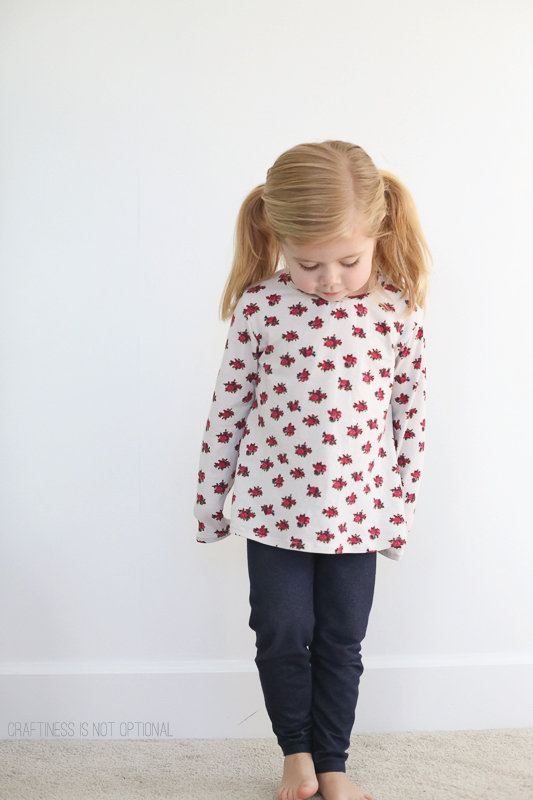 so here are a few more of the tops I mentioned in my last post!
I love to make a few simple long sleeved Nessie tops when it gets chilly (chilly for california that is….ha), and so I cut into this lovely floral knit from Girl Charlee…again for Miss C!
She loved doing a photo shoot all by herself. and…getting all the chocolate to herself didn't hurt I'm sure.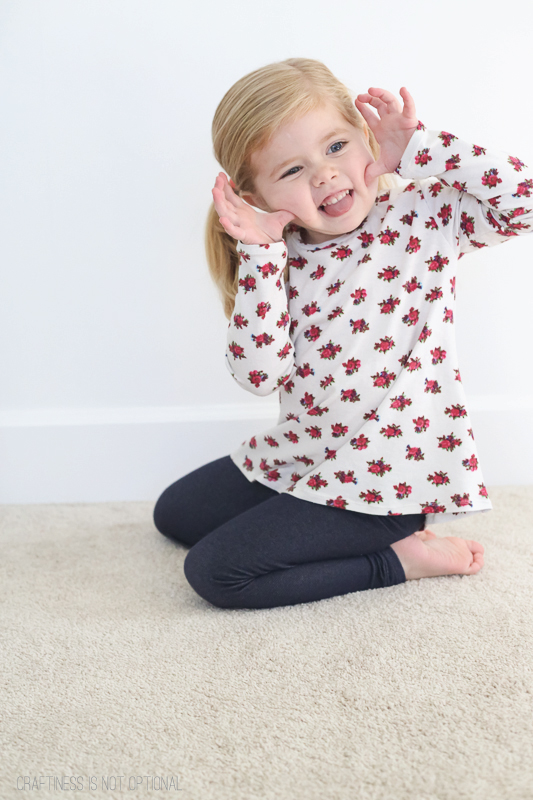 I'm loving the vintage vibe of this knit, and it's a really great weight! I actually went back and bought 2 more yards because I loved it so much. (aaaand apparently I bought them out since it's all gone now. darn!)
I'm thinking…..leggings maybe?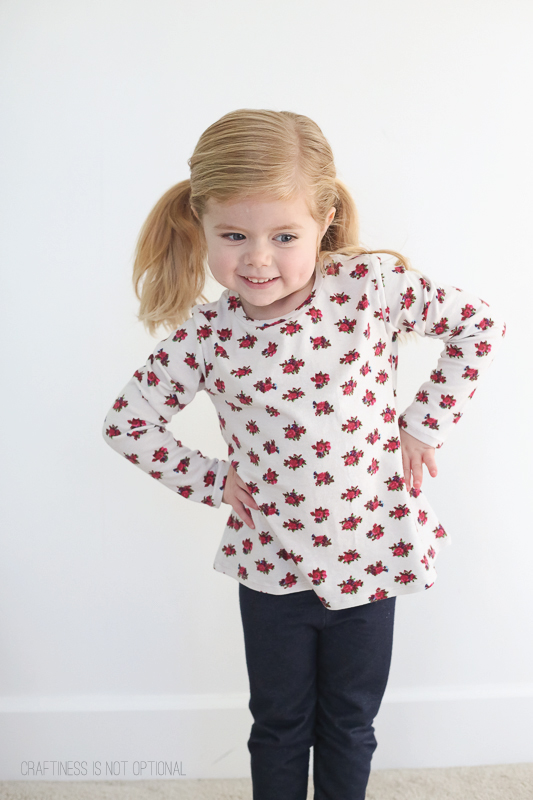 sassy pants!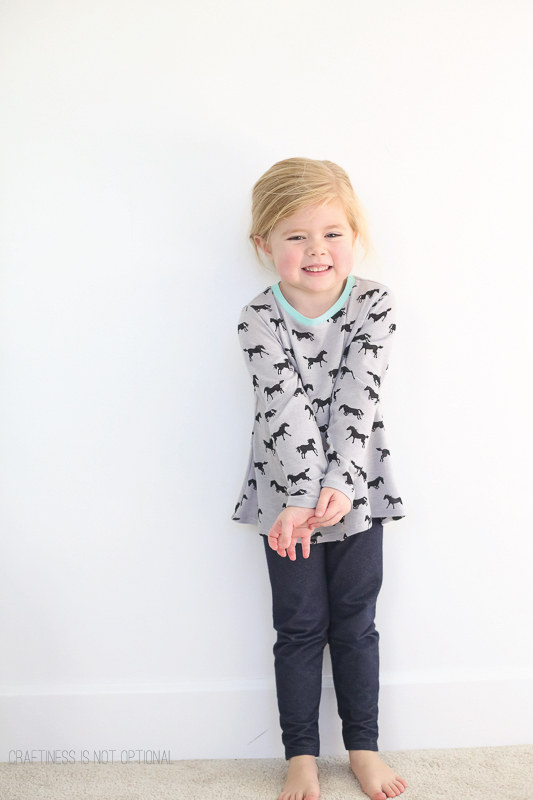 I've made a top out of this fabric for myself actually but decided to gift it to my sis (when I remember to take it over to her), who actually RIDES horses and teaches riding lessons.
She's probably more qualified to wear this print anyhow, har har.
Charlotte loves to go down to the ranch with her and see the horses, and I had just enough left of this fabric, so I made her a matching Nessie.
I love the little aqua pop at the neck! I made the basic Nessie in a size 4T for both of these tops which fit Miss C really well!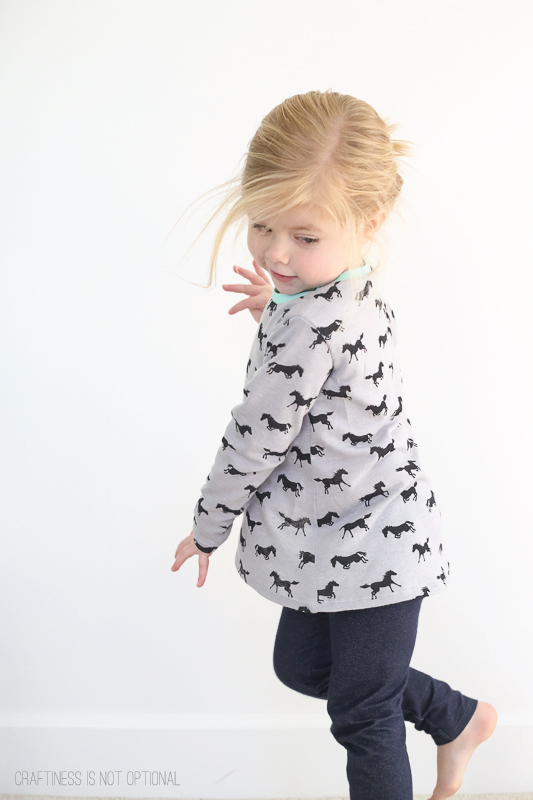 spinny times!