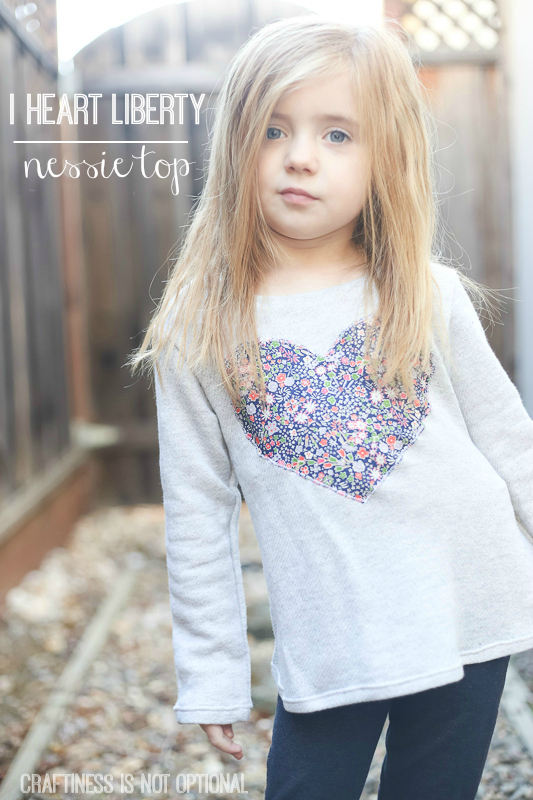 One more project for KCW that's been on my list for awhile-I really wanted to make a Nessie sweatshirt with a liberty heart on the front. So I did it. Can I get a huzzah for crossing things off your list!? *huzzah!*
Anyways. It's SUPER cozy. Sadie wasn't thrilled about our photo shoot which was in the morning when it was still a little chilly. When I showed her what I made her she was really excited that it was so warm! Don't know how much longer we'll need cozy tops here in Cali, but it's still cold in the mornings lately. Otherwise, spring has come a bit early here.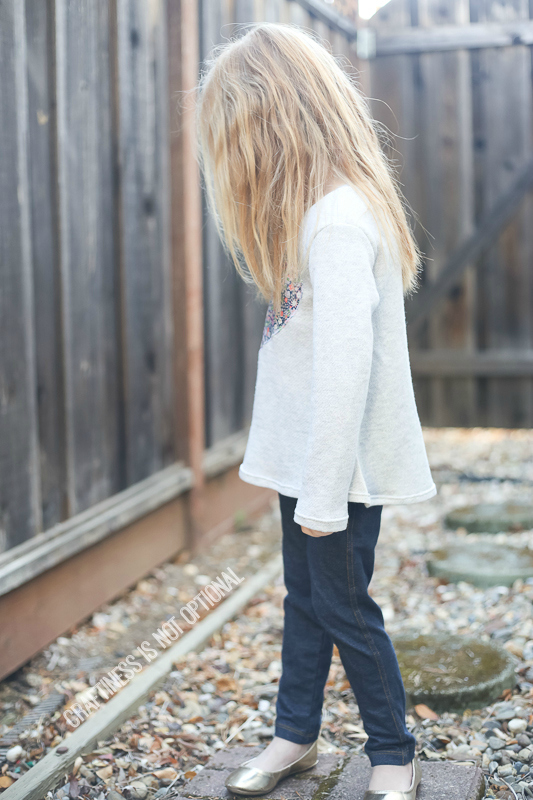 I love the swingy Nessie silhouette!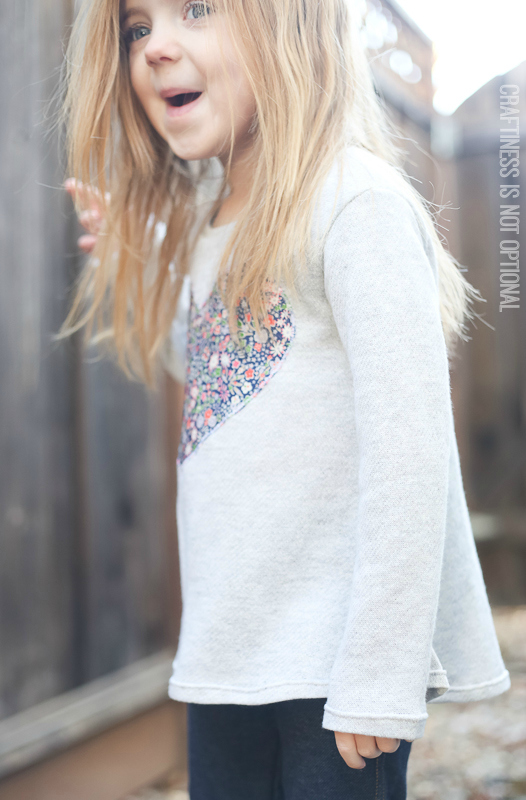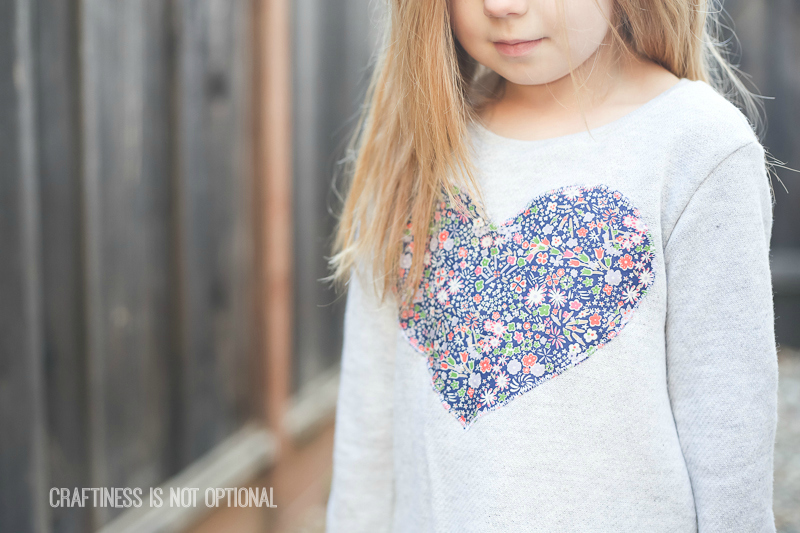 I sewed up a 4T in this light grey terry knit from Girl Charlee. It worked great, but it's not the stretchiest so the neckline could've looked better. Luckily I was totally going for the wide necked 80's sweatshirt look. er… I used some of my PRECIOUS (Gollum voice) Liberty stash for this project. As I only needed an 10×10″ piece, it was doable for me and my hoarding tendencies. It pairs perfectly with the grey, right? I didn't want to lose the lovely drape that Liberty has, so I simply pinned it in place and sewed around the edge with a tight zig zag. No fusible stuff for me this time. Turned out a little wonky around the edges but a nice steam from the iron worked it all out.