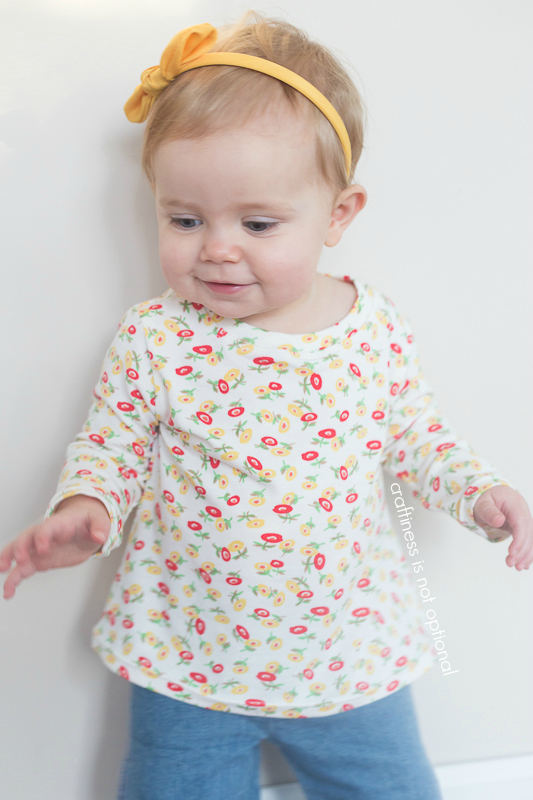 My latest pattern, the Nessie top-is out to testers as we speak! I gotta say, this one's my favorite so far. An easy to wear knit top with some fun features and variations! the Basic Nessie is what I'm sharing with you today…a hi-lo hem with long sleeves (there are also a short sleeved and 3/4 sleeved option!) it's perfect for showcasing a favorite fabric. I love it with a contrasting neckband, too. They are quick to sew up and you can make the whole thing on your sewing machine in probably an hour or less! No serger needed, although one is handy. Alright, now scroll down for some more pics and check back in later this week with the variations on this pattern!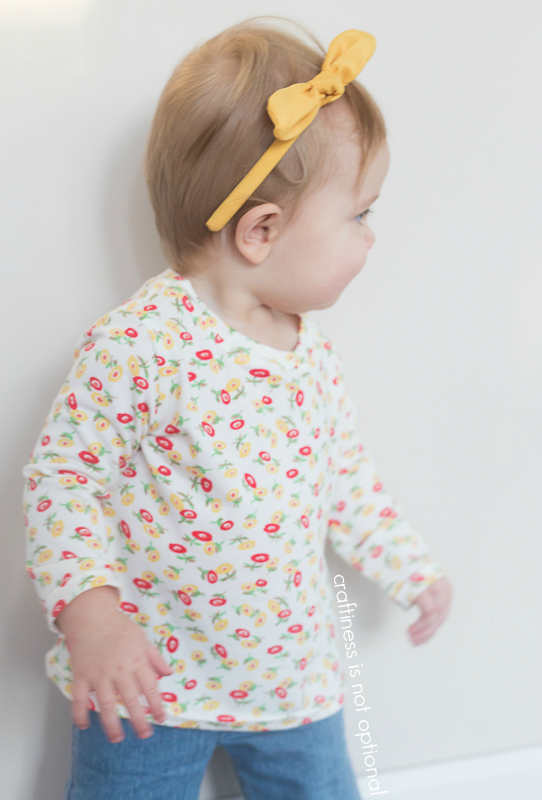 Ava's wearing the 12-18 month size here…fits her perfectly! Fabric is from Girl Charlee awhile ago.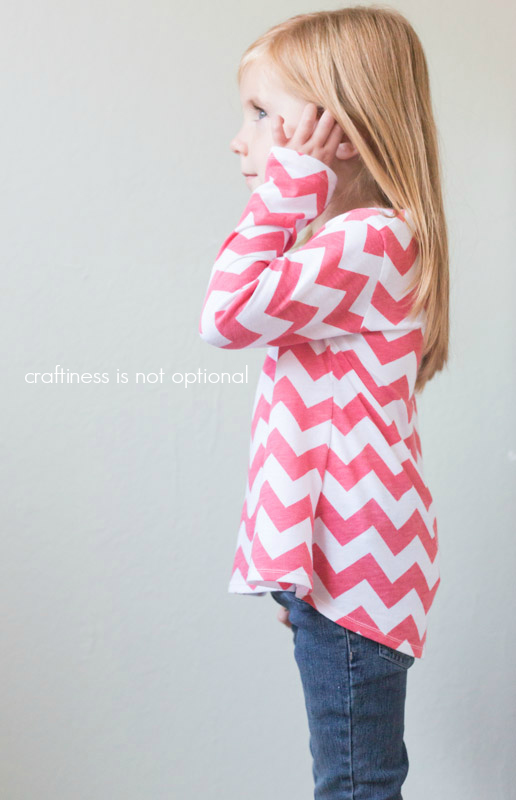 Sadie's got on a testing size 4 here, in some coral chevron.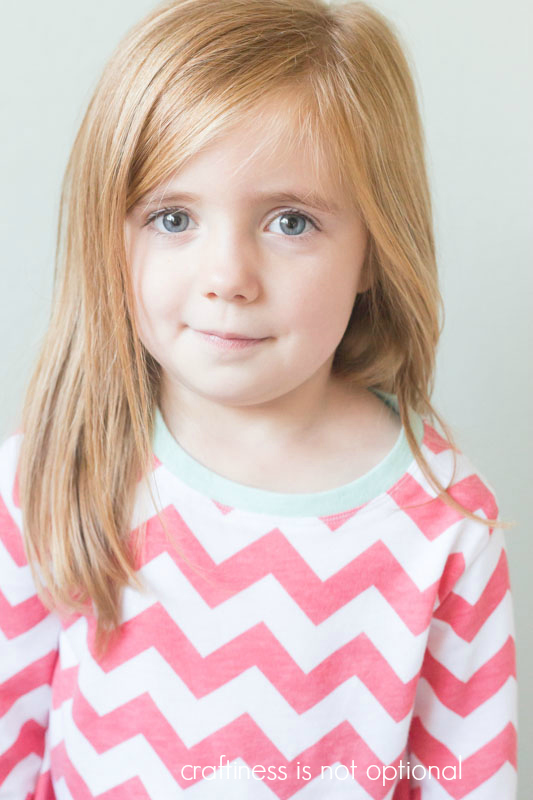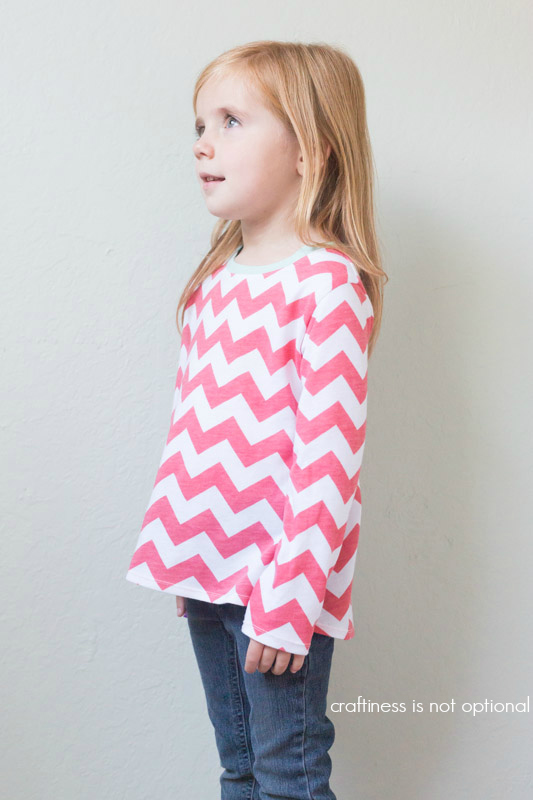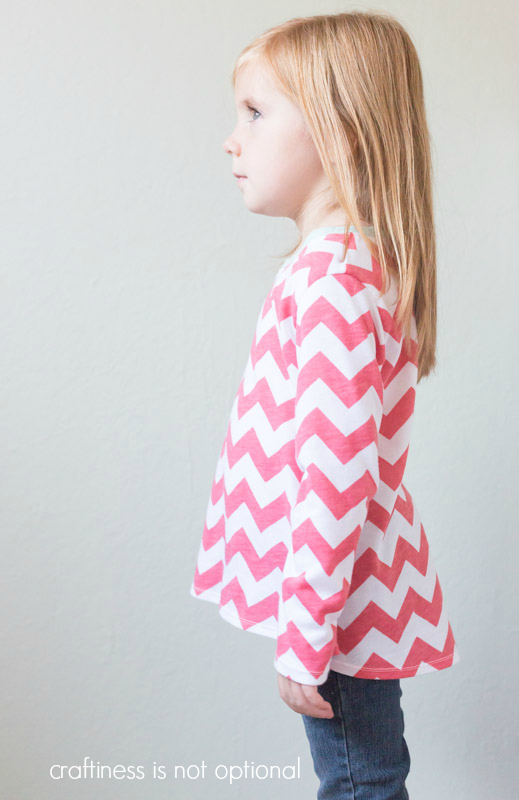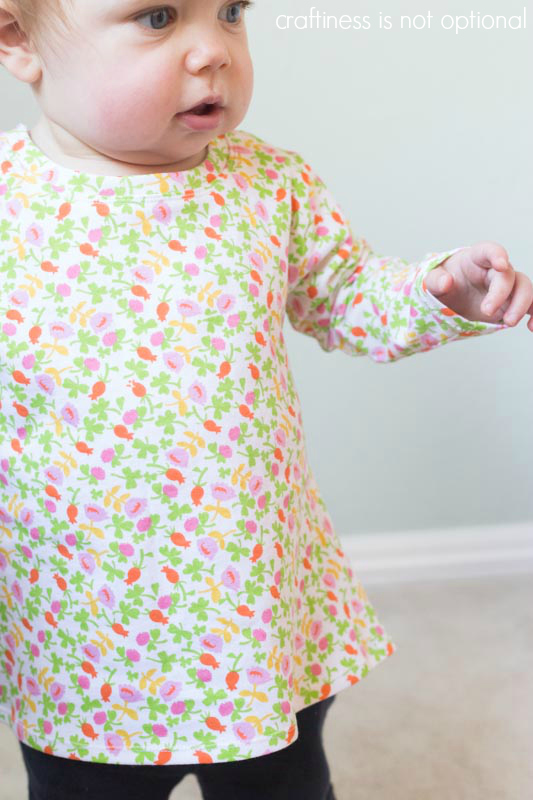 Ava's wearing a 18-24 mo size here and as you can see it's too big….but she's still gonna wear it cause she will grow into it in a flash. That girl LOVES to eat. I love this one, in some uber cute Briar Rose, from Fabricworm!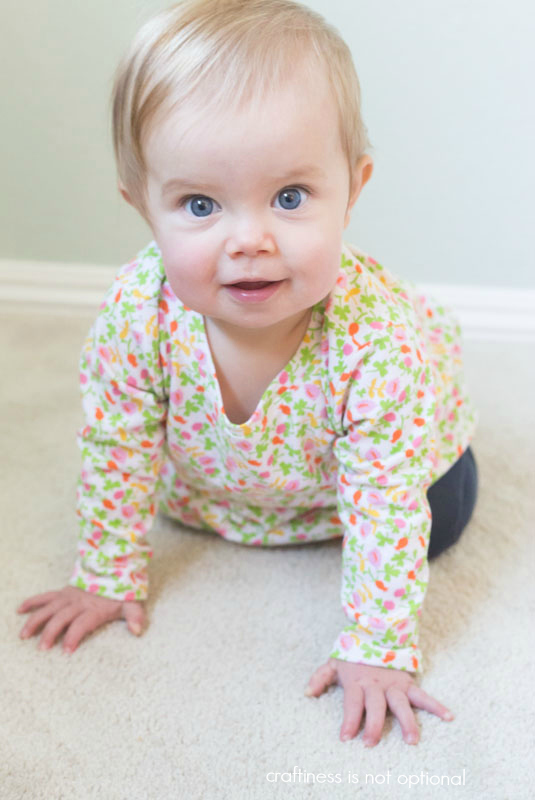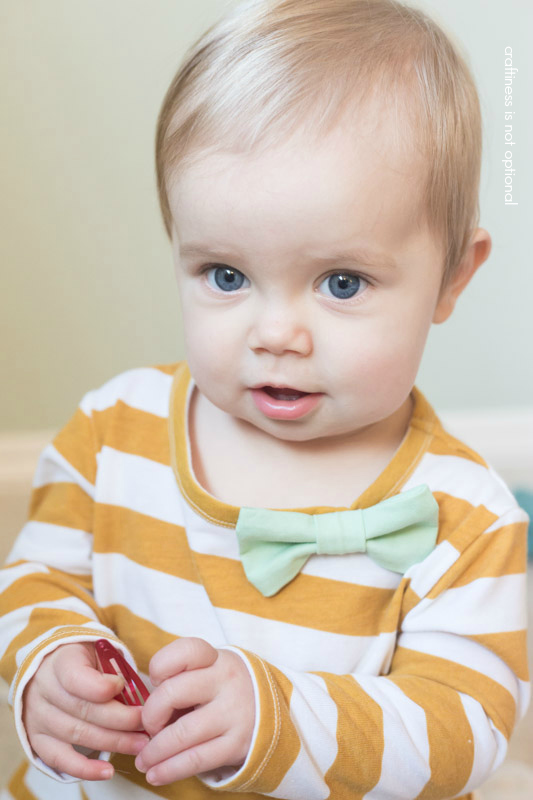 Here's the first tester version! with a different neckband and bow. I've smoothed out the rough edges now. 🙂 Also in some mustard stripe from Girl Charlee.