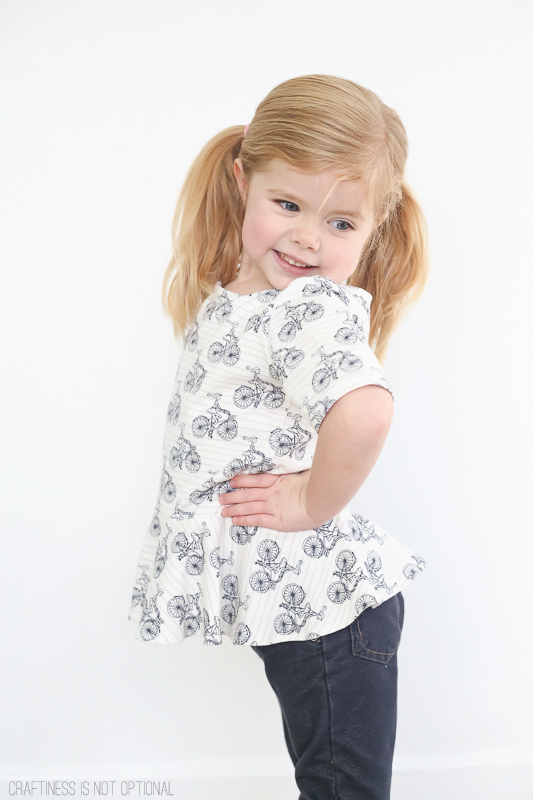 I had a marathon sewing session earlier in the week-I cut out a ton of tops and then sat down and sweat shopped my way through the stack! Mostly for Charlotte, to her delight.
First up: this ADORABLE want-to-steal-it-for-myself bicycle print peplum top.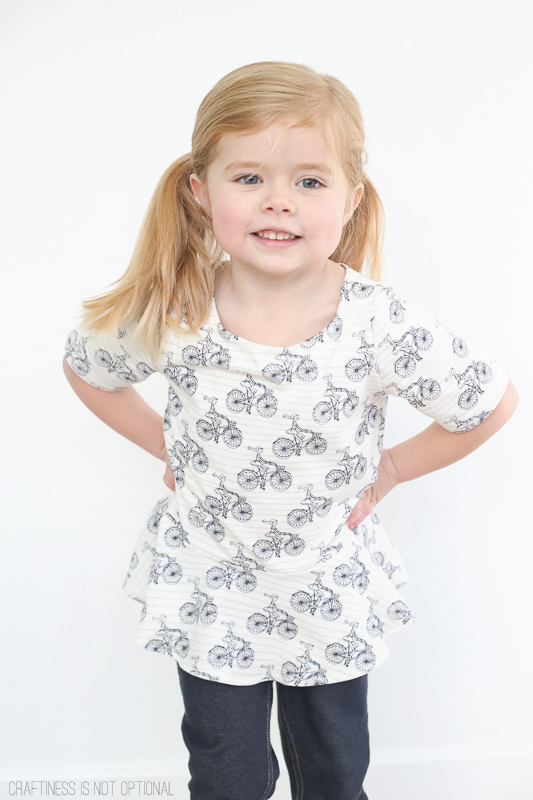 Fabric is from the Imagine Gnats shop, and it's a fantastic knit. (I have a ton more fabric I can't wait to use that I got there!)
White fabric can (obvs) be see through but this knit was pretty much opaque and a very nice weight.
The pattern is the top version of the Pretty in Peplum pattern by Sew Much Ado. I think I sewed up a 4T and it fit perfectly.
I did shorten the bodice a bit since Charlotte inherited my short torso. (sorry, girl)
I made Charlotte a dress too which I'll show you another time, but I might like the top version even more!
Case in point, I made Ava a long sleeved top with the same pattern!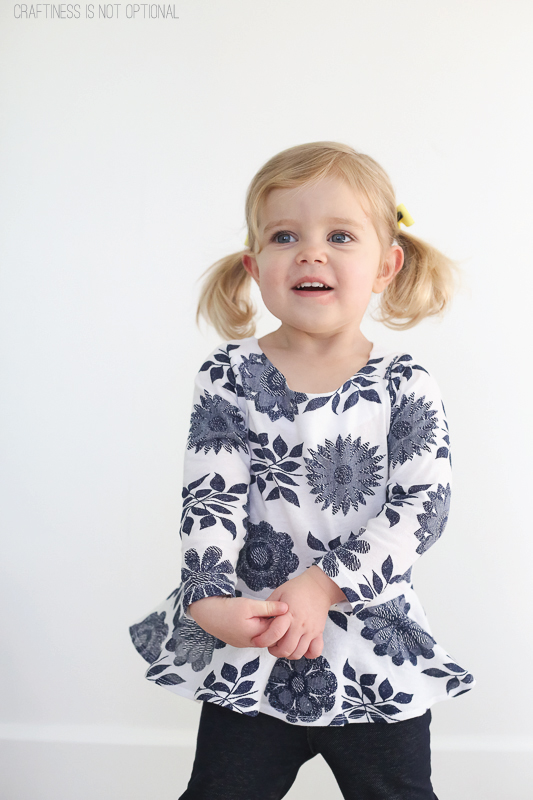 Dude is there anything cuter than a wee little gal decked out in a peplum top?!
They seem to think they are dresses though- MOM BUT IT HAS A SKIRT ALREADY!
erm, noooo…
I used Girl Charlee fabric and it's a bit thin (not as opaque as the bicycles).
It worked out ok, but I mainly chose it for the print, I probably wouldn't use this weight of fabric for this pattern again.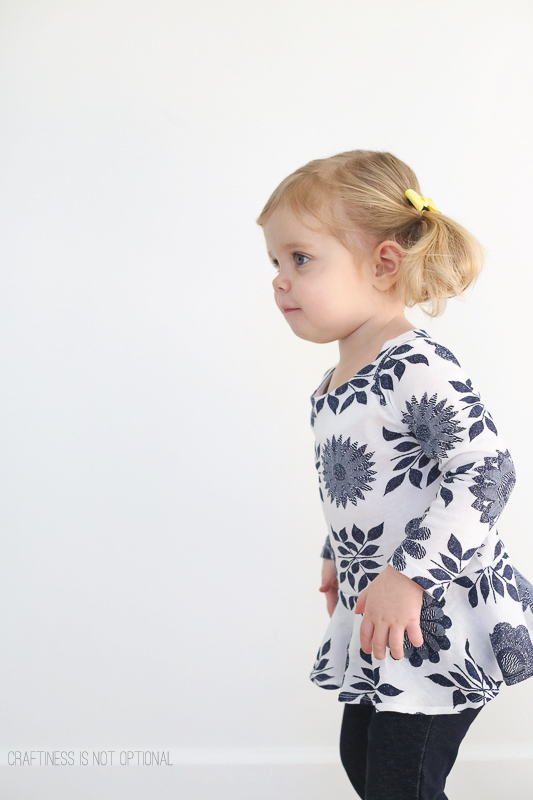 You can kinda see the facing.
So emburrsing.
haha jk. I'll be back with more tops and a dress soon!