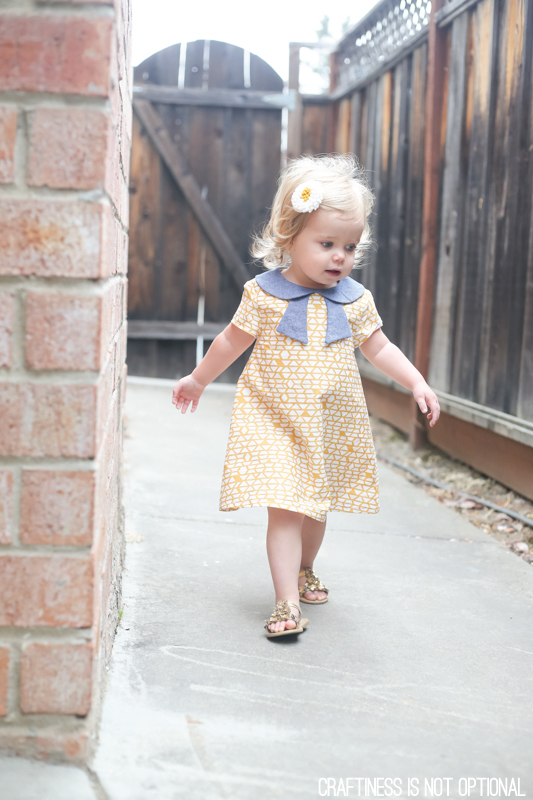 Once again, Ava was in "need" (I was bored with the hand me downs in her closet) of a new dress-and I had a yard of this gorgeous new fabric from the Arizona line that was burning a hole through my fabric shelf.
I paired it with some chambray (same fabric as these shorts) and tada!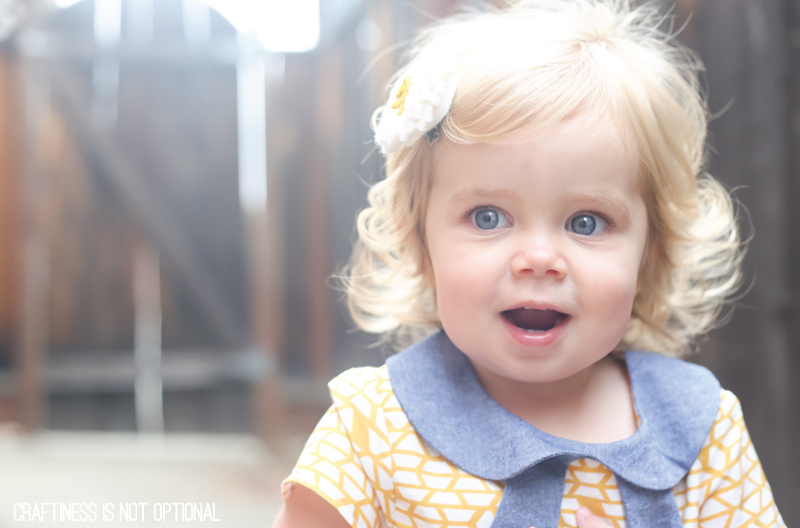 Her hair is getting long!!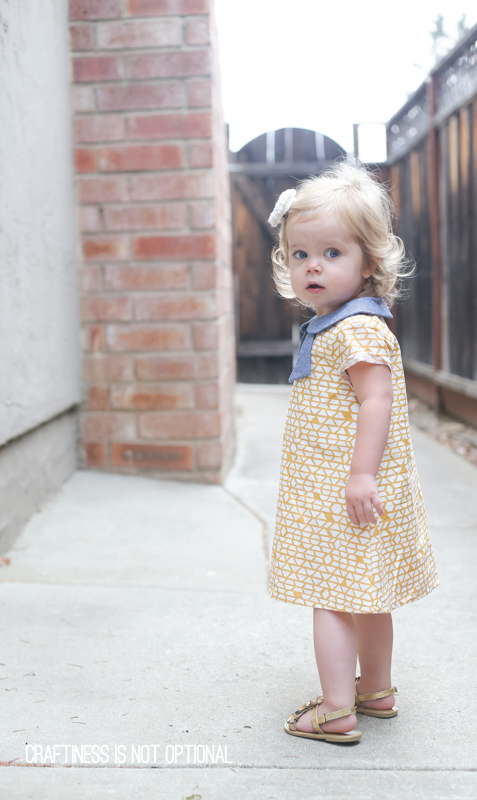 I sewed up a 2T size of the Norah dress (I've sewn one before and I guess Charlotte is next on the list…) and it was perfect-with a little room to grow.
Love the fit on her little toddler self!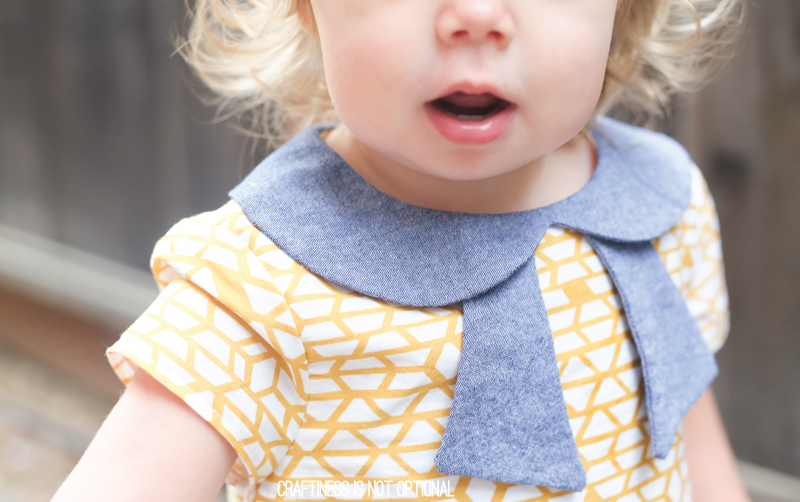 I adore the cute peter pan color and tie!
(the sleeve lays flat, promise. it looks weird here because kids)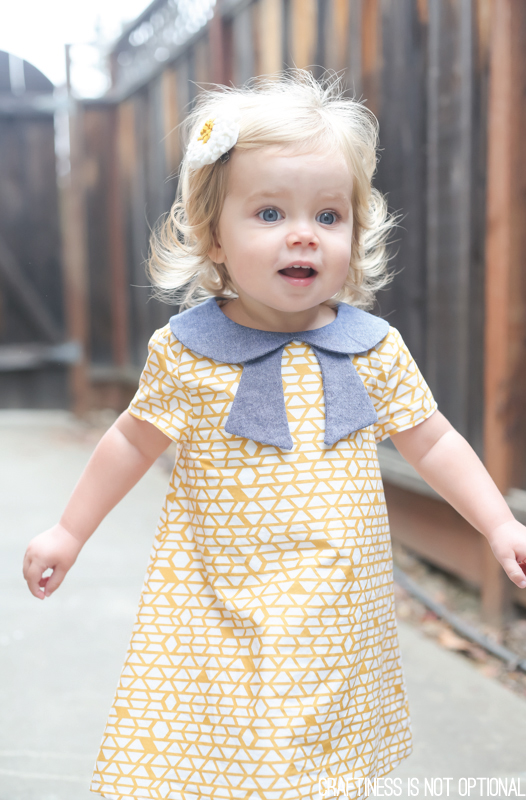 I adore the print-it's simple and graphic and the perfect yellow.
Right up my alley!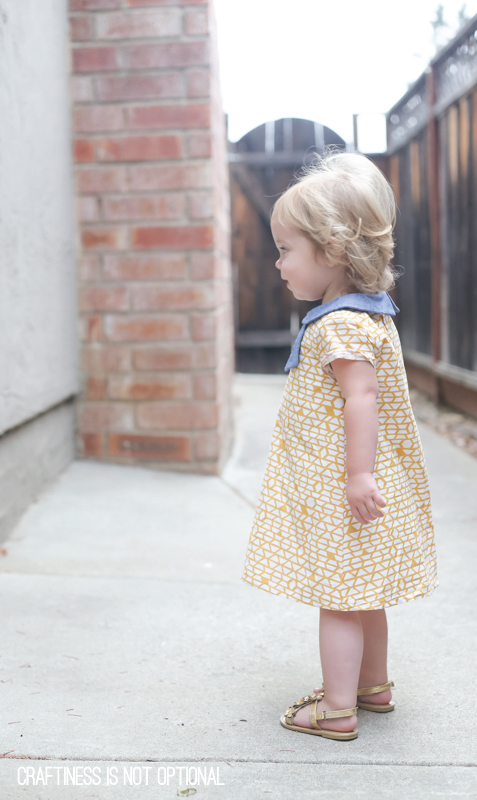 another satisfying sew and addition to her closet!