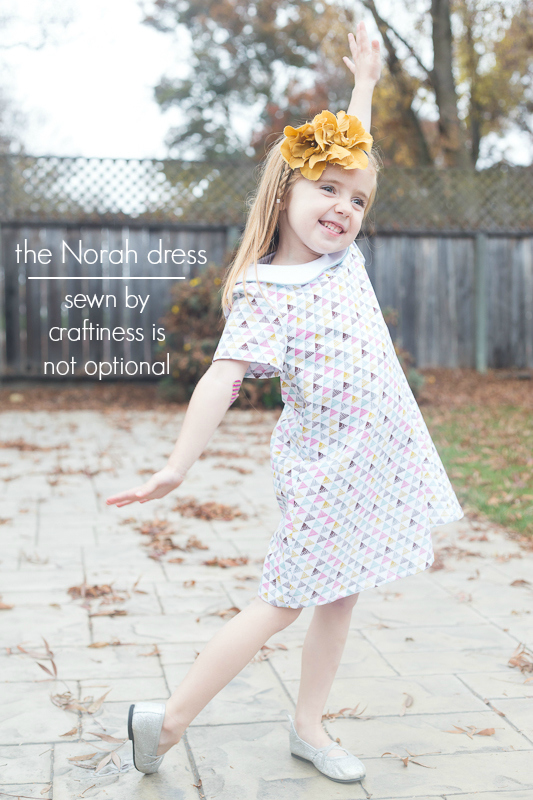 Hey there! It's all about triangles and jazz hands here on CINO today! well, ok…and some sewing of course. I am psyched to be a part of the Norah dress blog tour! It's a fabulous new dress pattern by Hayley from Welcome to the Mouse House!  Sadie has been in need of some new dresses for church, so when I got the invite for the tour, I was quick to sign on. Mostly because hellos? it's flipping adorable. Also that triangle fabric has been burning a hole in my pocket fabric shelf since I bought it mere weeks ago. It's from Dashwood Studios, called Petite Street Triangles, and from my sponsor, Fabricworm!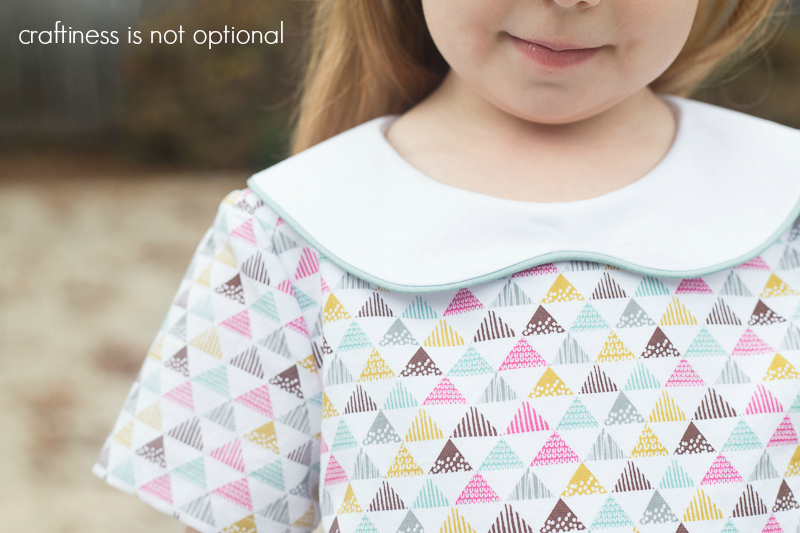 I sewed up a size 5, which totally fit true to her age…one of the first times that has happened, since she is teeny tiny. I loved the style and fit-very 60's vibe going on.  I may go back and add a contrast hem or ruffle on the bottom since it's the perfect length now-but for how long? She grows UP so fast. Jack's beanstalk? Got nothing on my girl. Her feet however….still in toddler size 9.
I chose the simple peter pan collar option, though I wish I'd added the tie option to it-they are so cute! I'll just have to make another one!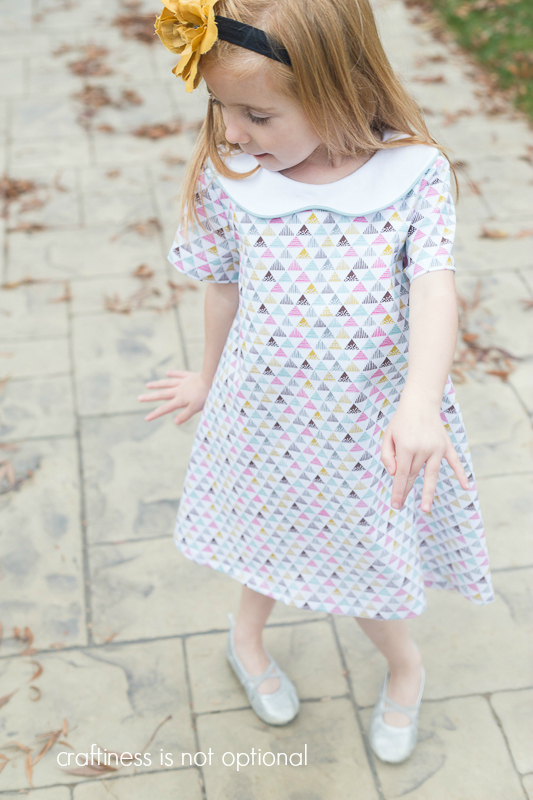 She put it on and immediately started dancing her little heart out. And then it started raining and turned into this:
SNAP SNAP SNAP "hurry, Sadie turn this way!" SNAP SNAP SNAP "stop looking at the squirrel please honey!" SNAP SNAP SNAP "ahhhhh run for cover!"
Luckily we escaped the rain without getting too wet, camera included.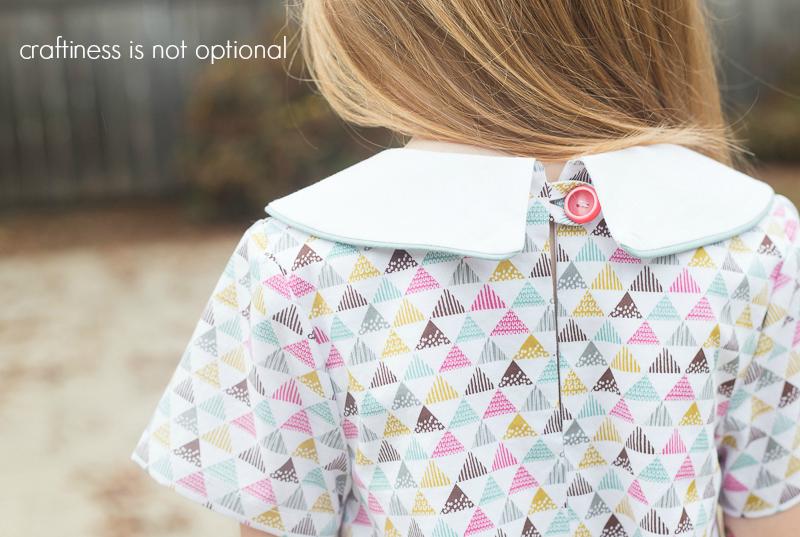 I wish I'd paid attention to the triangles lining up on the back.
You win some, you lose some.
You live, you learn.
Sometimes your fabric is crooked.
Man I am full of wisdomosity today.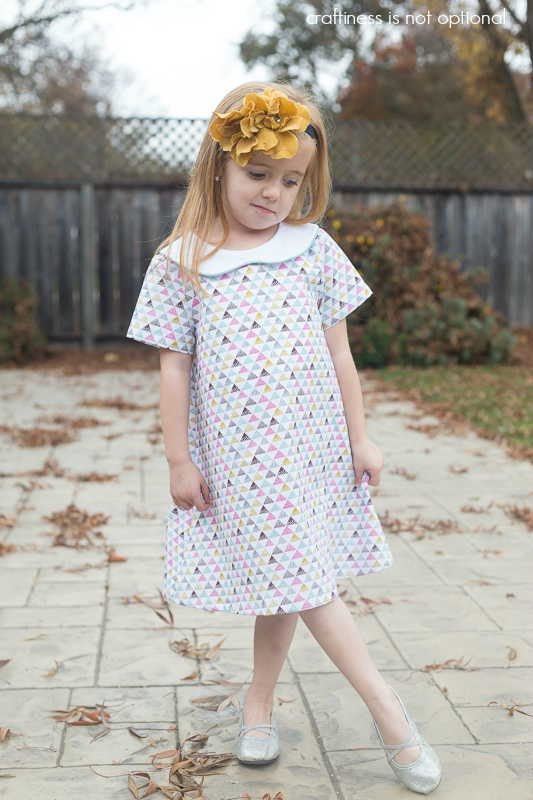 make sure to catch the other versions of this adorable dress on the pattern tour! Schedule below…and thanks to Hayley for an amazing pattern!