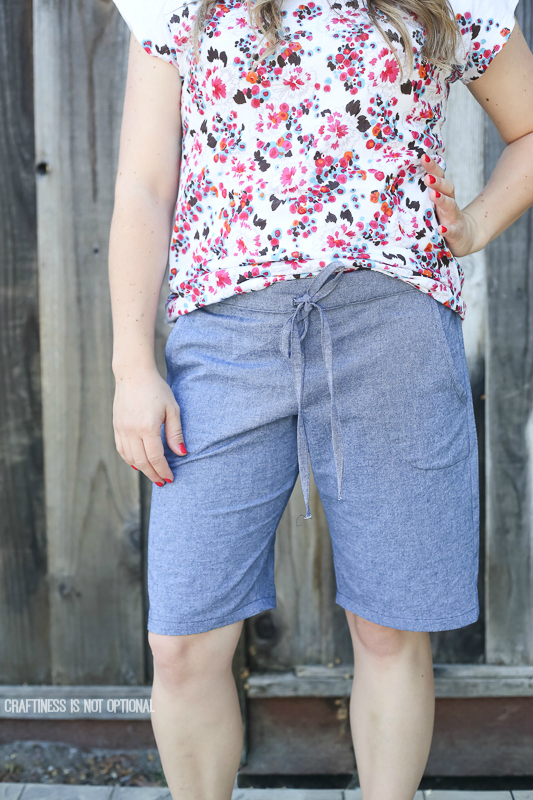 I am all about comfort in those hot summer days…you  know, lightweight, breathable…
I'm also big on shorts and tees, they are kinda my summer uniform. I'm guessing most of you are nodding along with me….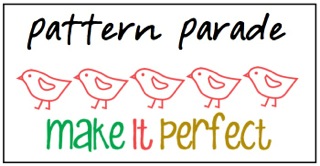 So I'm psyched to share these chambray shorts I made with Make it Perfect's Essential Shorts pattern-they are awesome!
I love how comfy they are.
With the cute drawstring too? SOLD.
pale legs? I gotcha covered.
getting off track.
anyways-loved how these shorts turned out. I sewed up a size medium in some chambray like I said, and I love that they'll go with just about anything and be comfy to lounge around in this summer.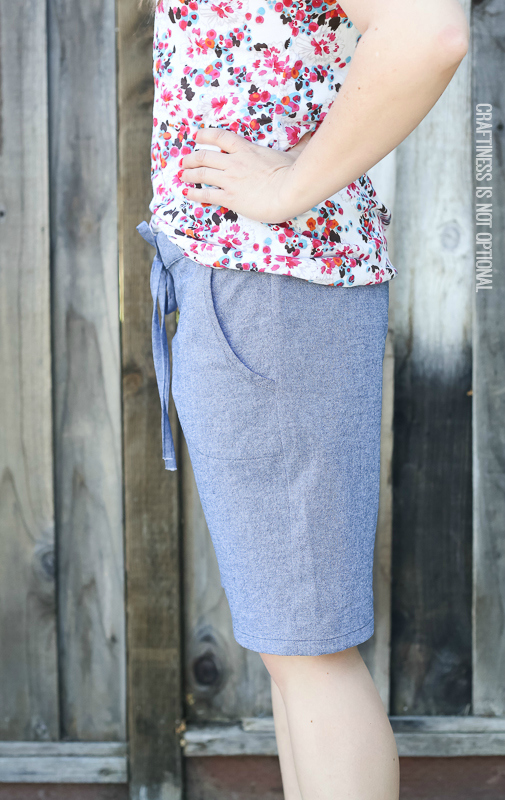 they were an easy sew-the only trickiness you may encounter comes from the drawstring, but she walks you through it perfectly and it's a cinch to put together.
I wish I'd cut my elastic in the back just an inch shorter, but I'll live with it.
i.e. : I don't feel like taking apart the waistband. I'm short, so the length is long on me, but I like the bermuda short look, so it's all good!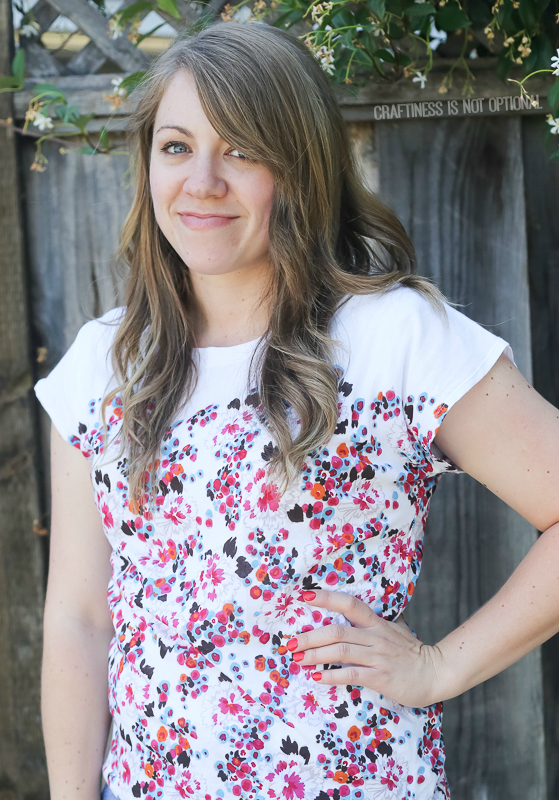 I had to sew up a tee to go with it! I sewed up the hemlock tee, without the sleeves, in this cute border print…isn't it fun? (from fabric.com I think)
took in the sides a bit but otherwise made it as directed! (skipped the hemming too-rebel!)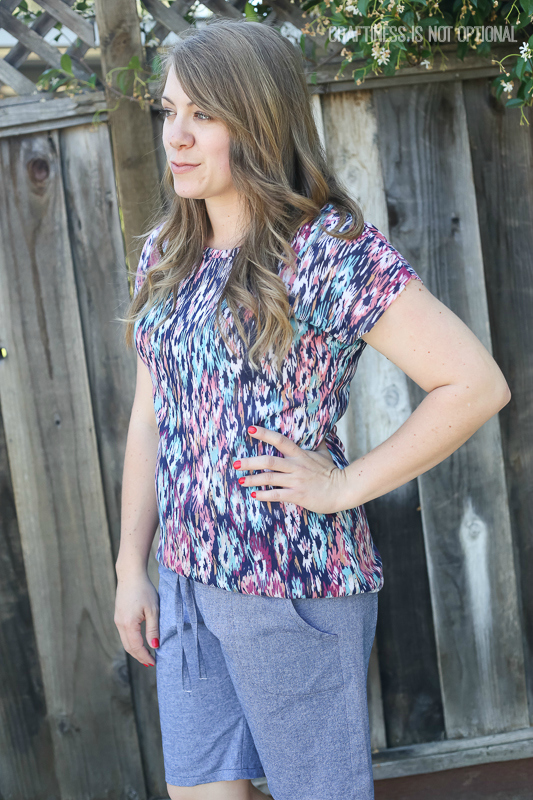 Another one for good measure!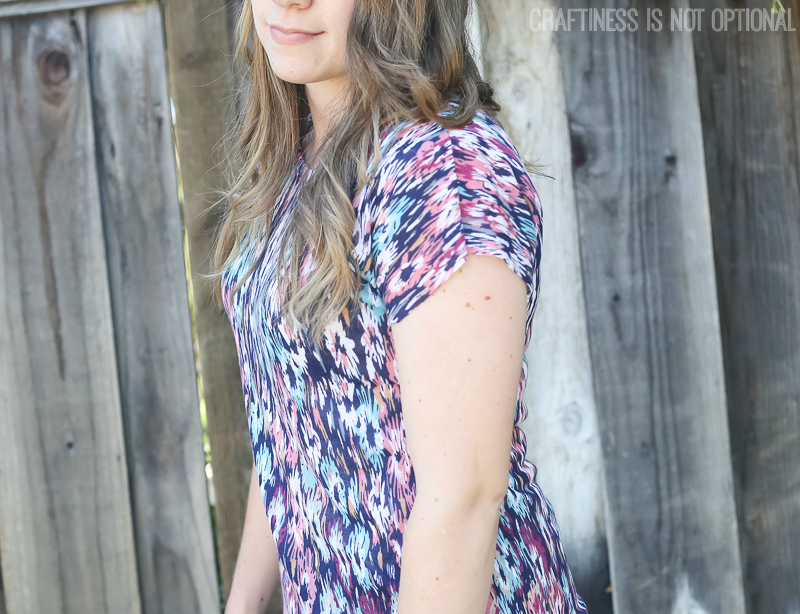 I'm loving sewing for myself, but not the photoshoots so much…I'm the world's most awkward model, and I feel like I only like how I look posing a certain way, which gets dull.
Tell me I'm not alone! 😀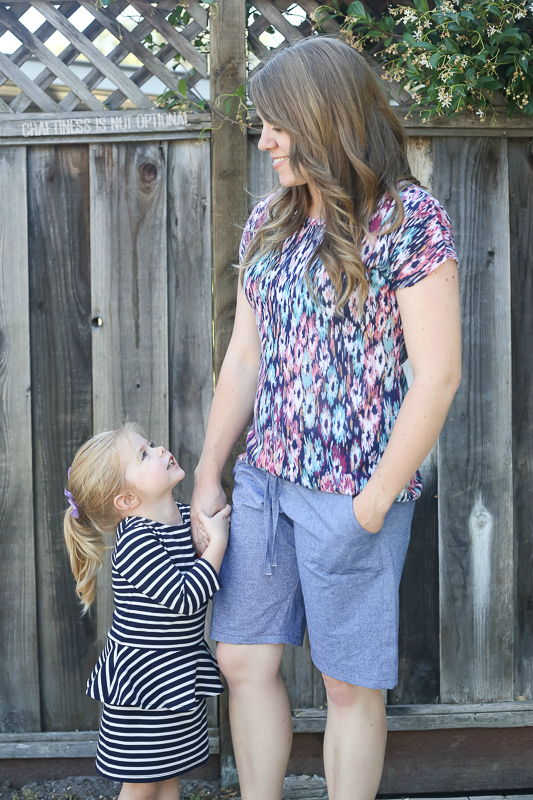 Thanks C, for standing in to cuten up this shoot! (her dress is from H&M)
I did receive a free copy of this pattern but all thoughts and opinions are my own.
make sure to check out the other Make it Perfect Pattern Parade Participants (say that five times fast!)