So Ava needs some new dresses-the hand me downs she has are either getting small, kinda worn out since they've been through two girls already, or, I'm sick of looking at them.
haha! probably more of the latter going on if I'm being honest.
Who doesn't like something fresh and new to wear once in awhile? It's good for ya.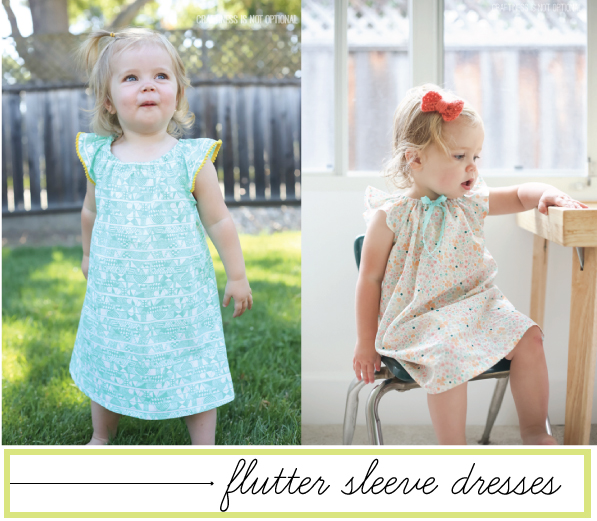 So I wanted to make some simple, peasant style dresses, but with flutter sleeves…so I set out to do that, but before I got going on it, I remembered that Autumn had posted a tute for a dress/top EXACTLY like I was picturing, just last week! (she also has a free 4T pattern)
thanks for doing the heavy lifting for me, lady!
It's nice when someone else has already stream lined the process for you amiright?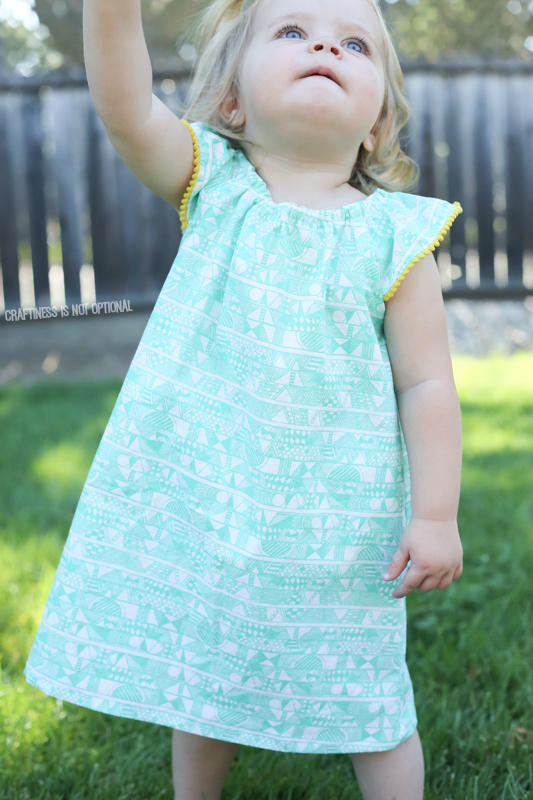 So I drafted a 2T for Ava, figuring it would fit her through the summer and maybe longer.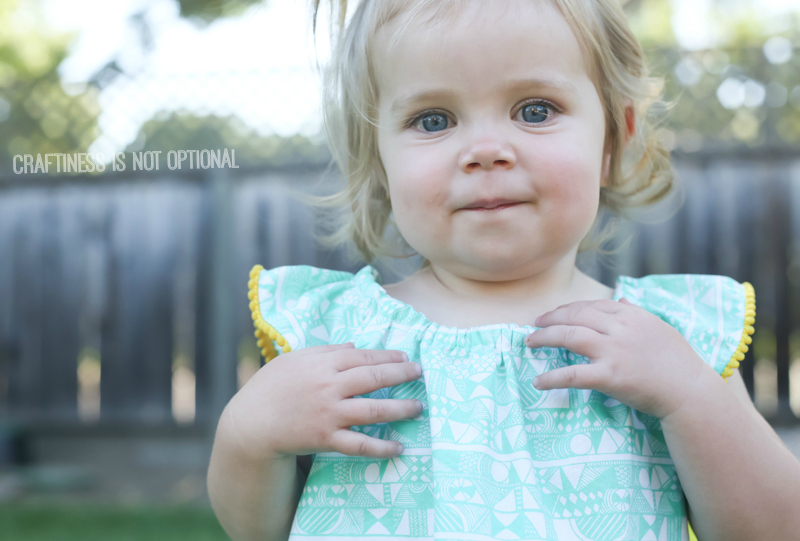 I added pom pom trim to the sleeves like in the tute because I had JUUUUST enough leftover from this dress and I loved the pop of yellow against that minty blue!
the neckline got a little thick with all the layers of bias tape…with the other dress I made, I trimmed off some before folding it over, and also used a more lightweight voile.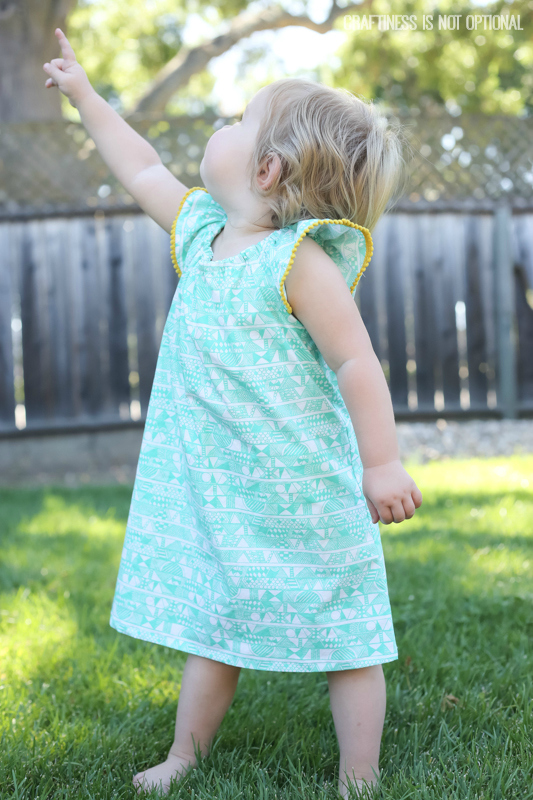 But seriously, she loved it-she ran over to Rory after trying it on and an impromptu shoot, and pointing at herself shouted "DESS!" it was the CUTEST. THING. EVER.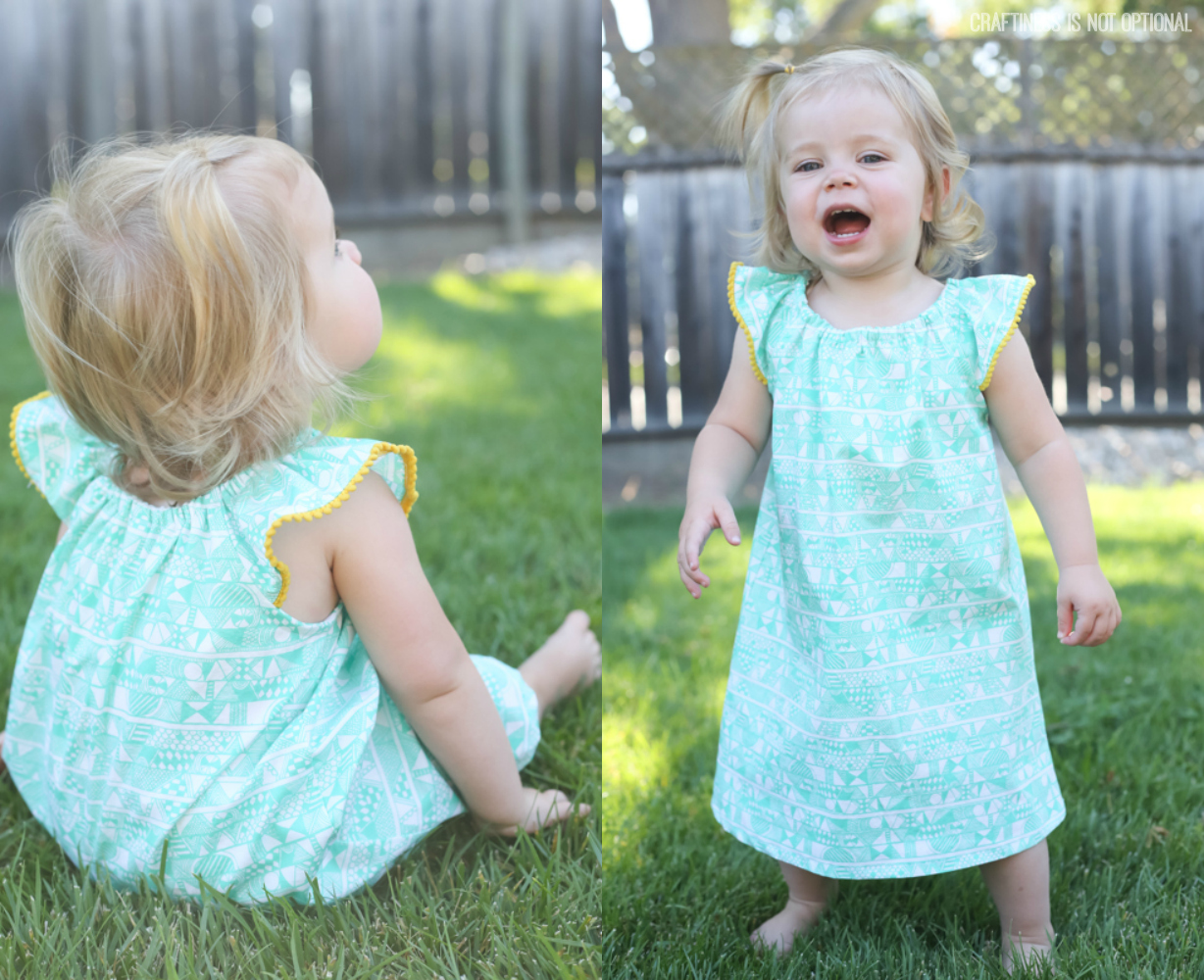 Dang girl, I want to sew for you now more than ever just because of that reaction!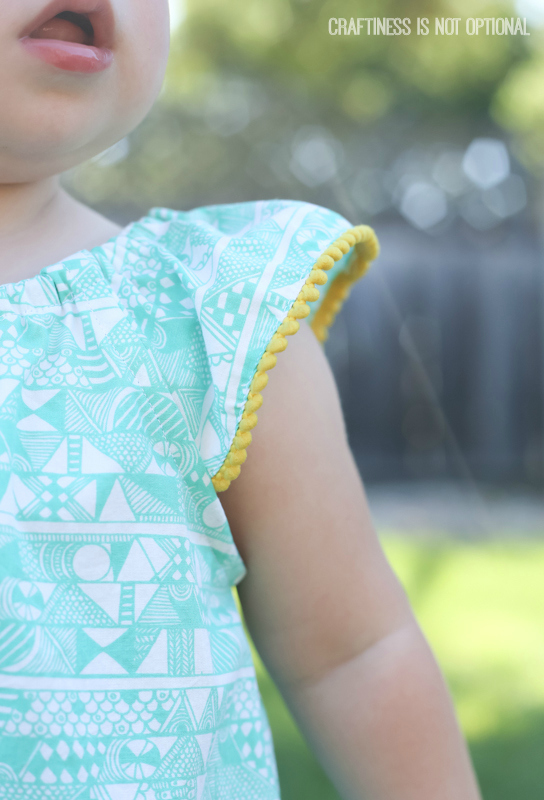 once again, I'm matching my blog header. I've always had a thing for blue and yellow….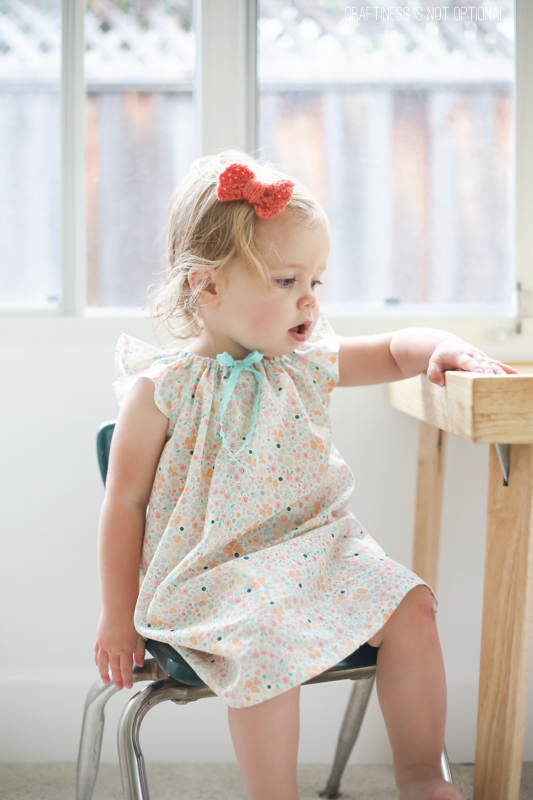 This is the aforementioned voile version-isn't it sweet?
I shortened the neck elastic by a few inches to cinch it in closer and added some adorable ruffled ribbon on the front in a bow.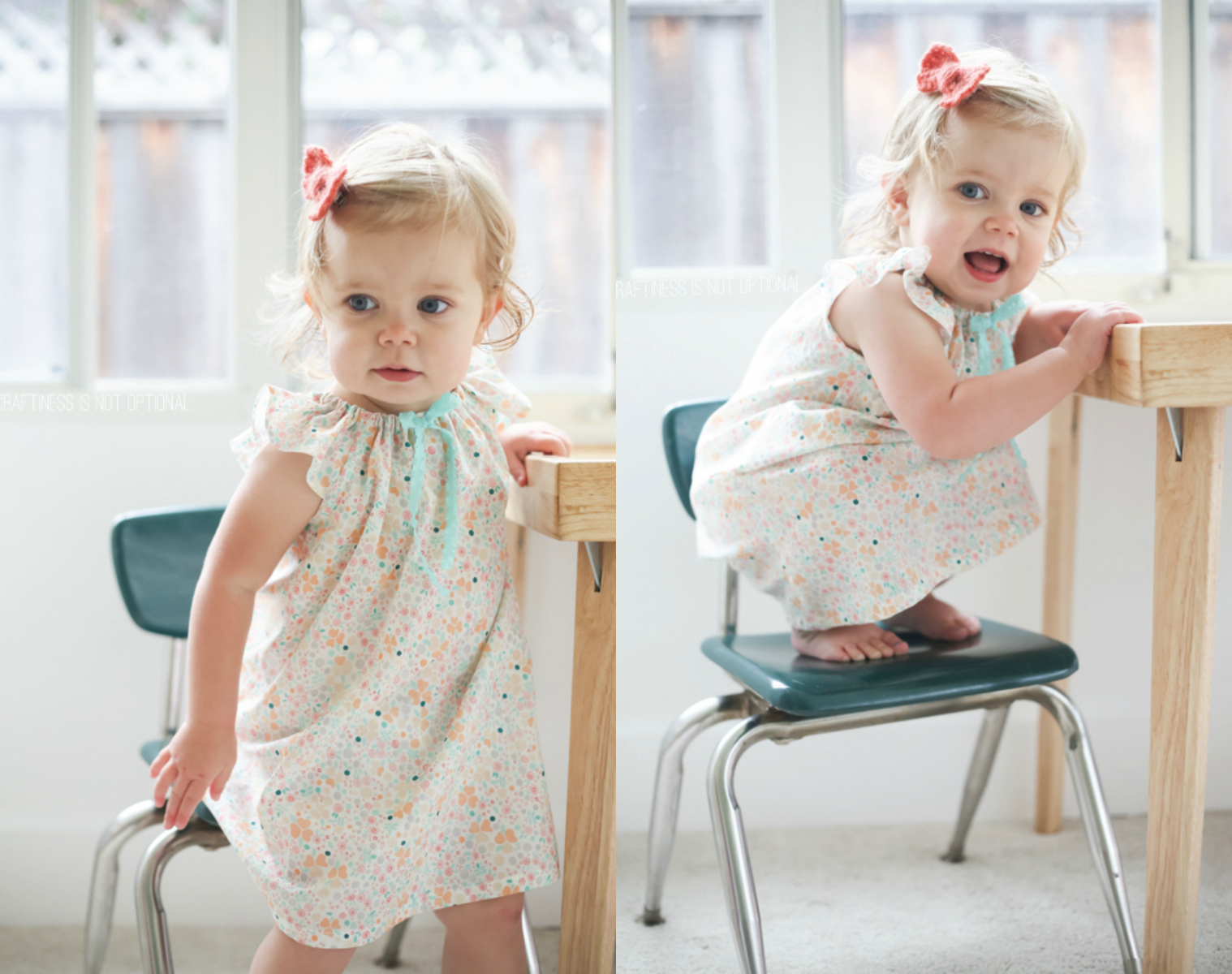 So light and perfect for summer!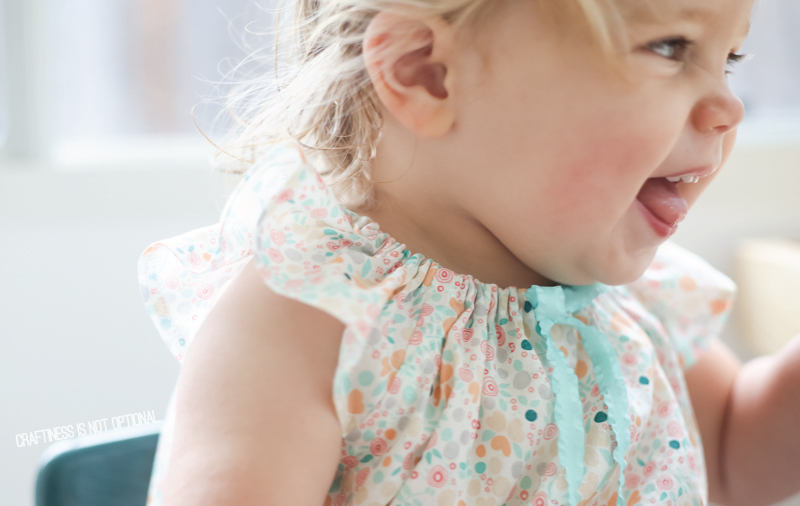 this stuff is soo lovely.
(the first day Ava wore this we coordinated!)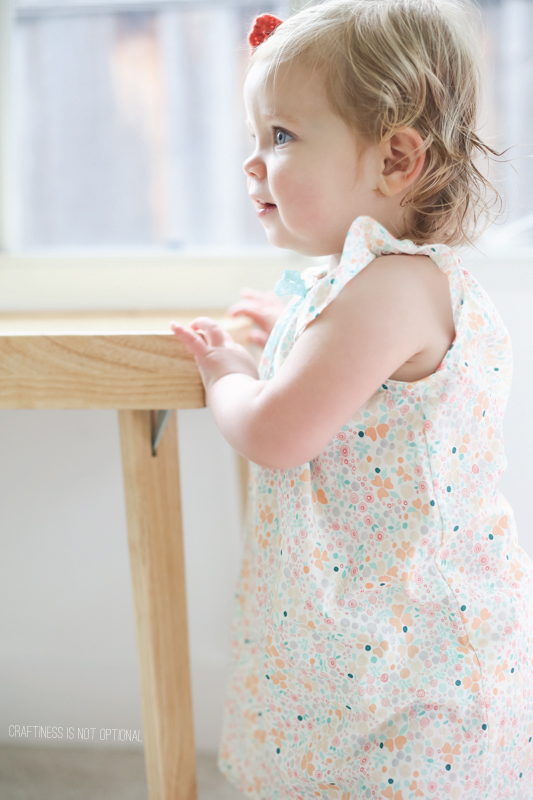 and just where do you think you are going, missy?!