I am loving the grainline patterns-I know, welcome to women's sewing, Jess. duh.
They are all the rage, but I've always been a little scared to sew for myself-mostly worried that things wouldn't fit, etc.
I've recently made a goal to sew for myself more, and to take that fear head on and show it who's boss. (me)
So after I finished the archer, my sights turned to the scout tee!
It looked simple enough, I've made similar shirts like this one before. I hoped the fit would be better than previous shirts. (spoiler alert-it is)
I sewed up a size 10 for my  linebacker shoulders, and tapered the sides in a bit to fit better at the waist. I also left the gathers to ease in the sleeve at the top of it to add a little femininity.
Other than that, I made no changes. What results is an easy to sew and wear top. Phew! what have I been so scared of?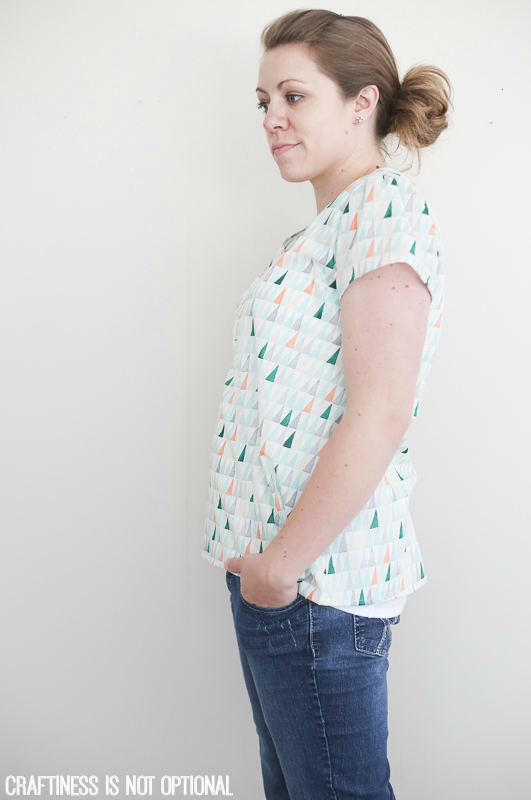 Seriously it is quick! This one, my second, took only a show and a half or so. (it's how I measure time when I sew…ha!)
I adore this fabric. It's an organic voile from the palos verdes line…I got my fabric at Fabricworm, but it looks like they're out. there is some on Etsy still.
It's buttery soft and a gorgeous print to boot.
I can see myself wearing the h out of this top.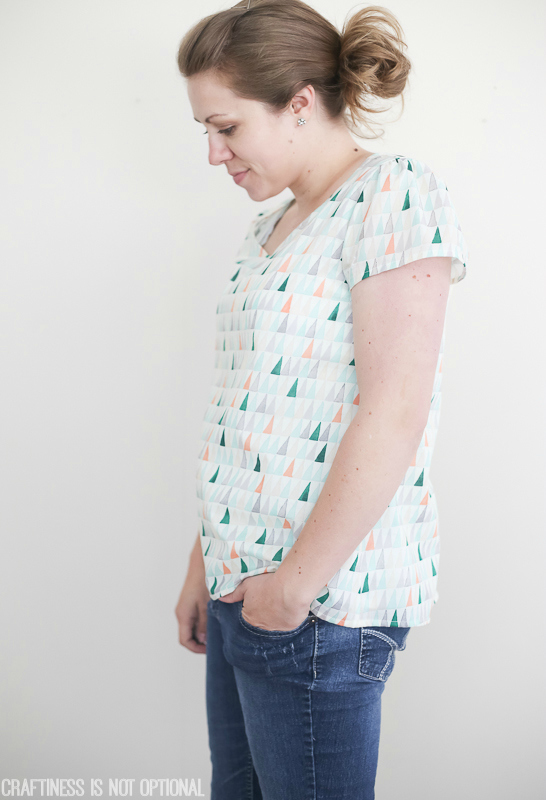 the top below is my first scout-a wearable muslin to check the size and make any adjustments.
I made it from some plaid seersucker I've had in my stash for years.
It's actually pretty great as far as muslins go! Also super soft fabric so perfect for the hot summer months.
I'll leave you with these two fabulous pictures of me looking at the corner of my ceiling.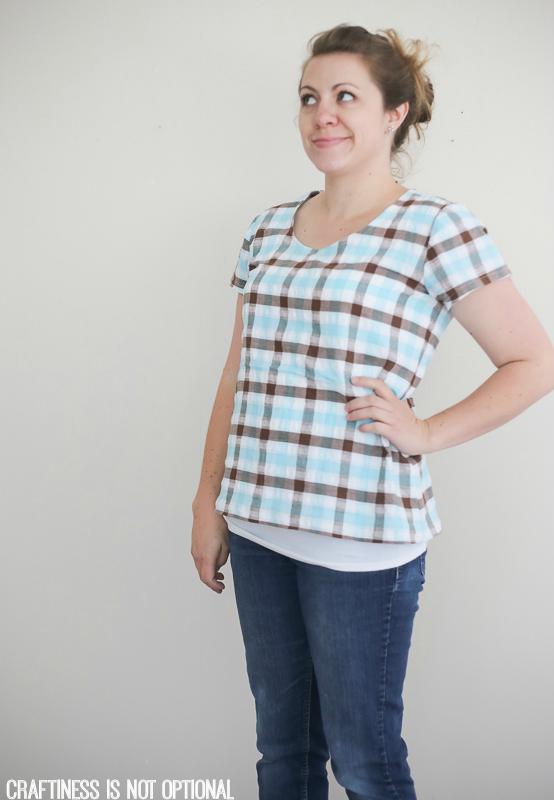 yeah….