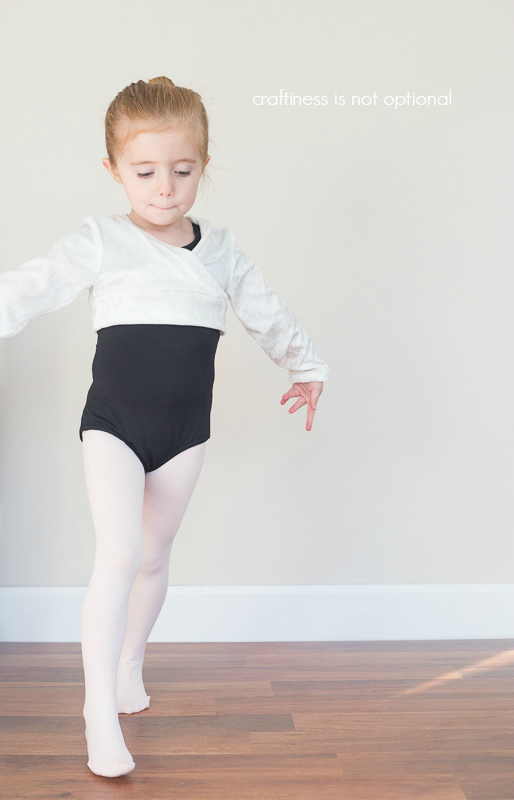 So the girls have been a bit chilly lately at ballet class. They have class in a large, slightly drafty room, and were in need of either some long sleeved leotards or sweaters. And since well duh I like to sew, and I had some lovely stretch velvet in my stash just begging to be ballet sweaters, well…ya'll can see where this is going. I had seen the Heidi and Finn ballet sweater a few times so knew I wanted to use that pattern. It was such a quick sew! I had them both sewn up in a night-probably about 2-3 hours, including printing and piece the pattern. I did leave off the ties since I knew that would just lead to irritation on their (and my) part while quickly trying to get them ready and in their ballet shoes before class. (which are missing in these pics because we left them in the car and I was lazy)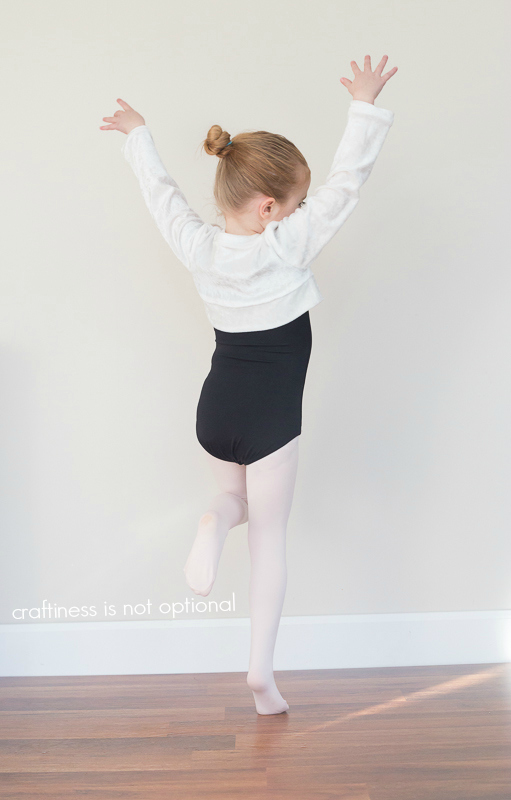 I got the knit velvet-esque fabric at Hancocks fabric when Kristin and I went in October. I had I think a yard, maybe a yard and a half, and eeked out a size 5 and 3T, mostly by omitting the ties, I'm sure. It was close! I had like a 12×12 piece of fabric left. phew! I like the sizing, but I had to hem up the sleeves a good few inches, which I understand since kids have such different arm lengths.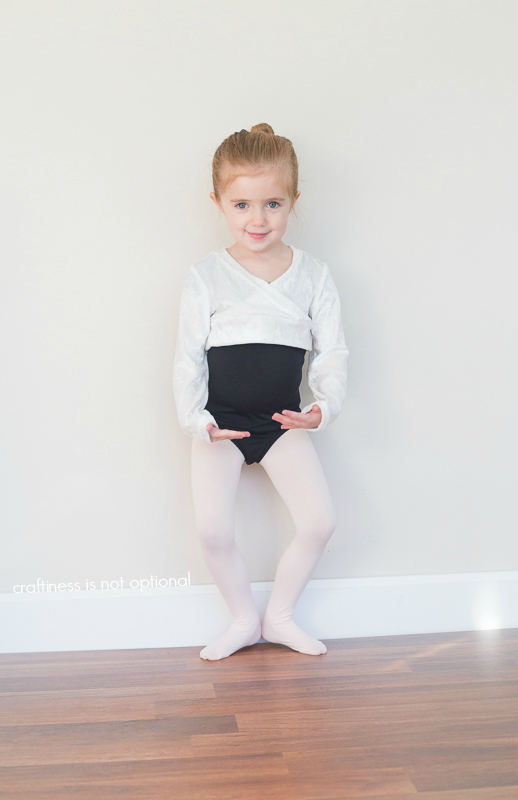 Also the band around the neck is tucked under in these pics but it usually lies flat.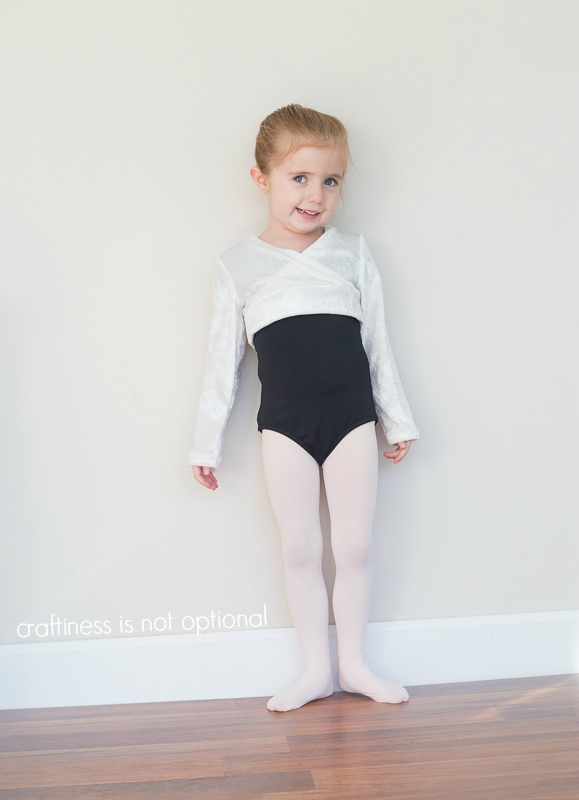 The girls are in love with them and they got a lot of  "oh how cute!'s" and "they match!" from the moms (and girls-the older ones all seem to be drawn to Charlotte lol) at ballet class.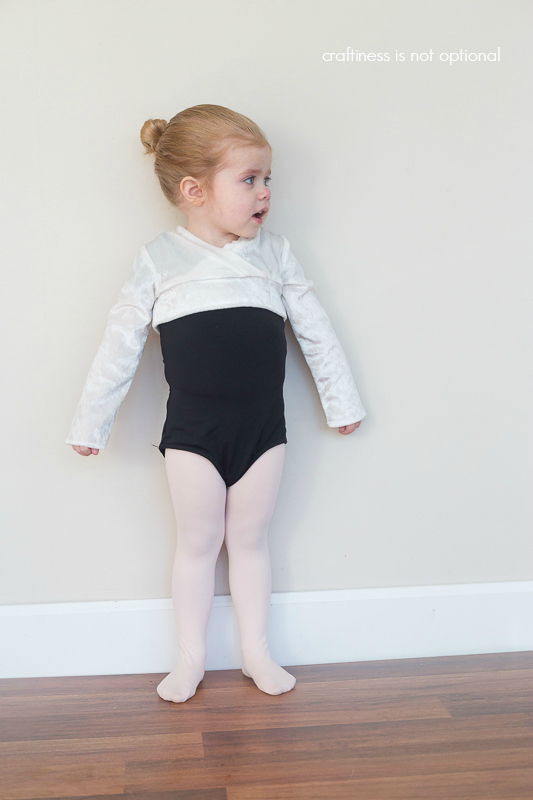 Speaking of Miss C-here is her one picture where she wasn't crying or whining. She is SO hard to get pictures of lately! So please give me a round of applause for getting this one.
No, seriously.