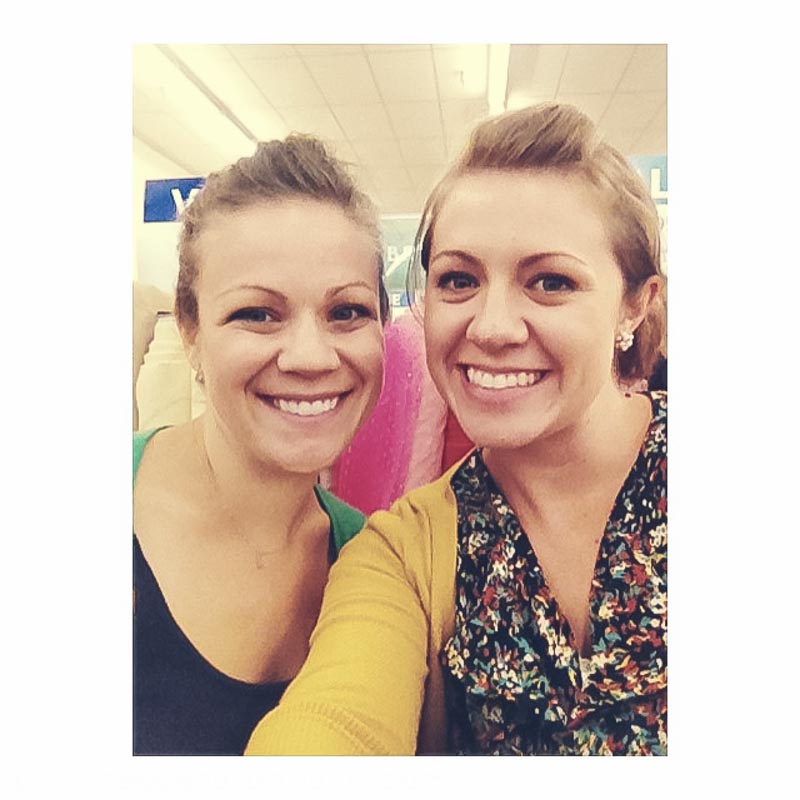 A few weeks ago, an event of epic proportions took place. Planets aligned, the fates collided….it was a long time coming. (I may be playing this up a little, but really. It was that exciting!) My good friend Kristin (Skirt as Top) and I finally got to meet in real life! woot woot! We had planned on meeting up at Sewing Summit last month, but that didn't work out for either of us…but we were determined. So she booked her and her daughter a flight down here and stayed with us for a weekend! (Sadie and Em are good pen pals-and they had a BLAST together. More on that later)
(P.S. don't we look alike? our Instagram  pals agreed with that statement, but it took taking a pic together to convince us! Also, the only one we got with the two of us.)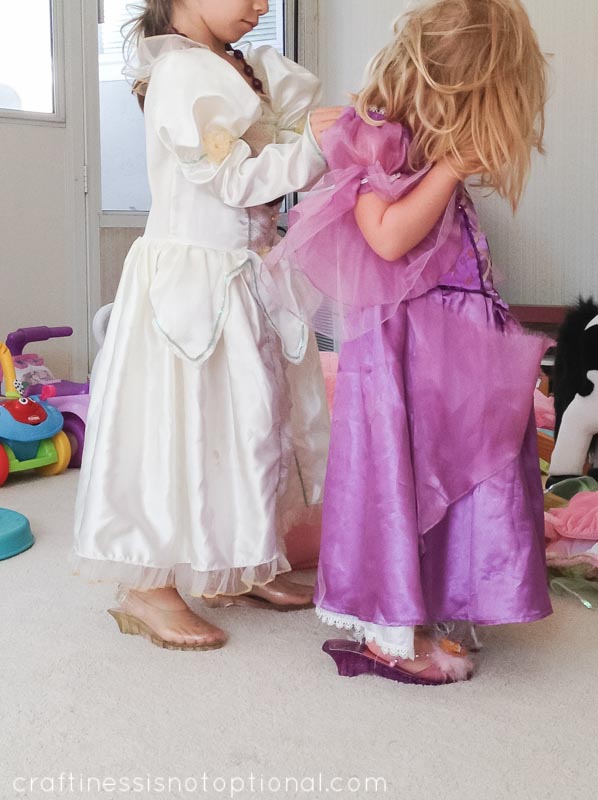 There was lots of (I repeat LOTS & LOTS OF) dress up….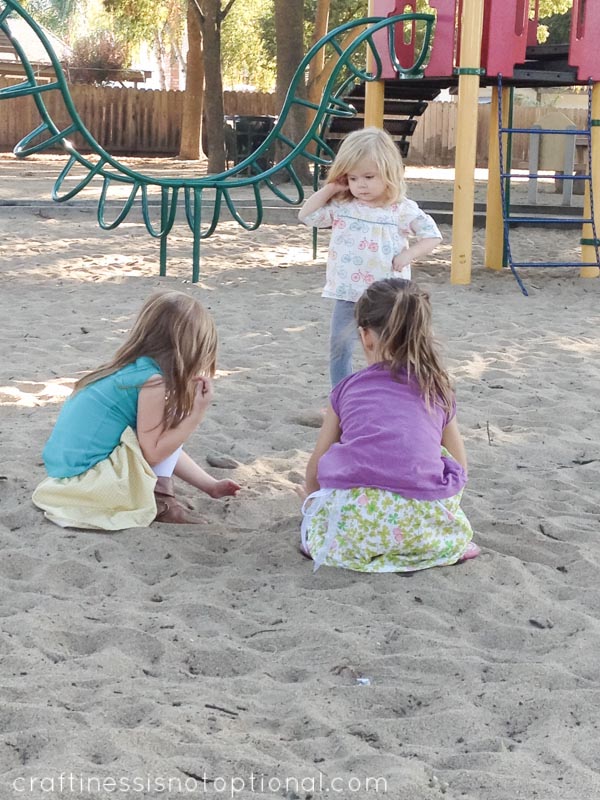 a trip to the park…in Oliver and S clothing, but of course.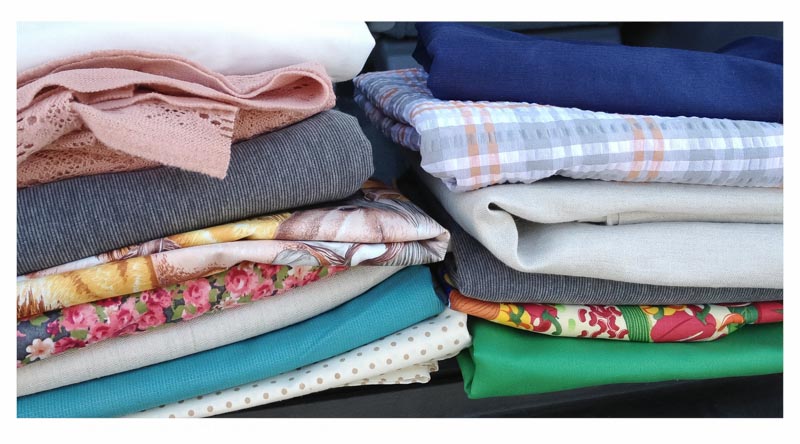 and DUH. fabric shopping. Which pile belongs to which blogger? Also, can you spot the "interesting" fabric we picked out for each other as a sewing challenge? (I was meaner than she was…lol)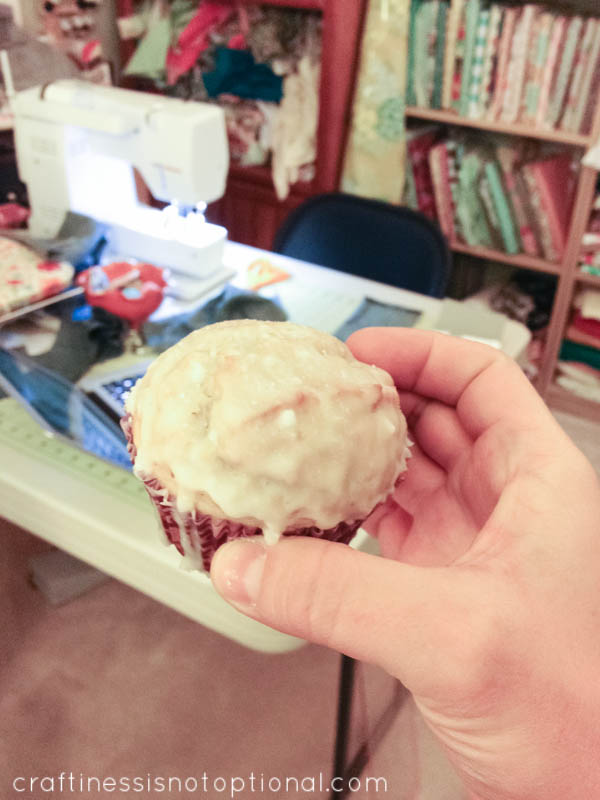 Lots of baking, cooking, and the eating of said baking and cooking. I couldn't help but bake my little heart out while they were here.
We  made chocolate peanut butter cookies, pancakes, donut muffins (eating as a snack whilst sewing is a must), crepes, and homemade mac and cheese and pizza. it was definitely a splurge weekend.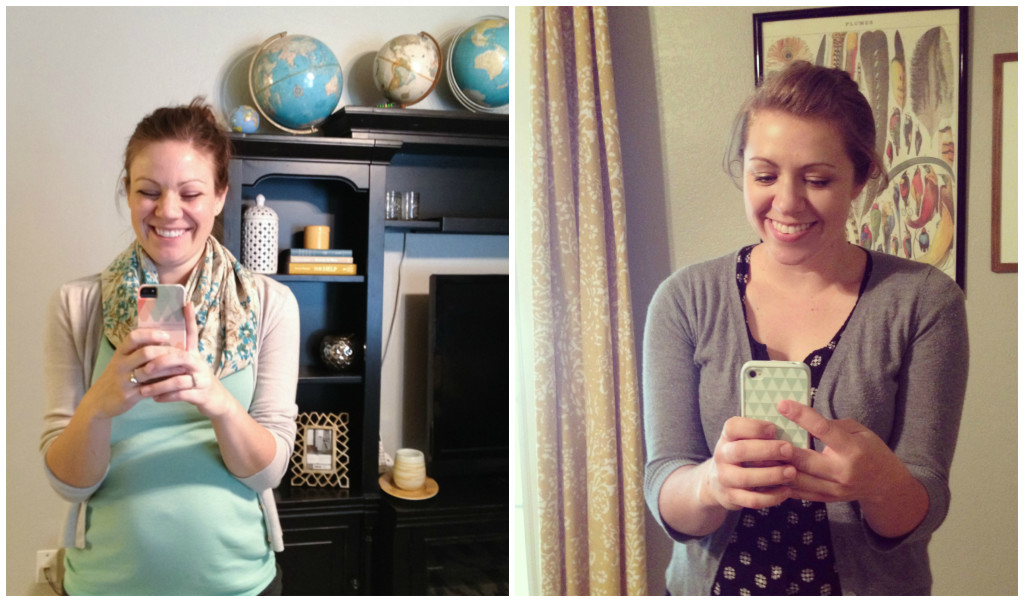 haha. we had to instagram each other as soon as we got back from the airport. surreal to have her in my living room!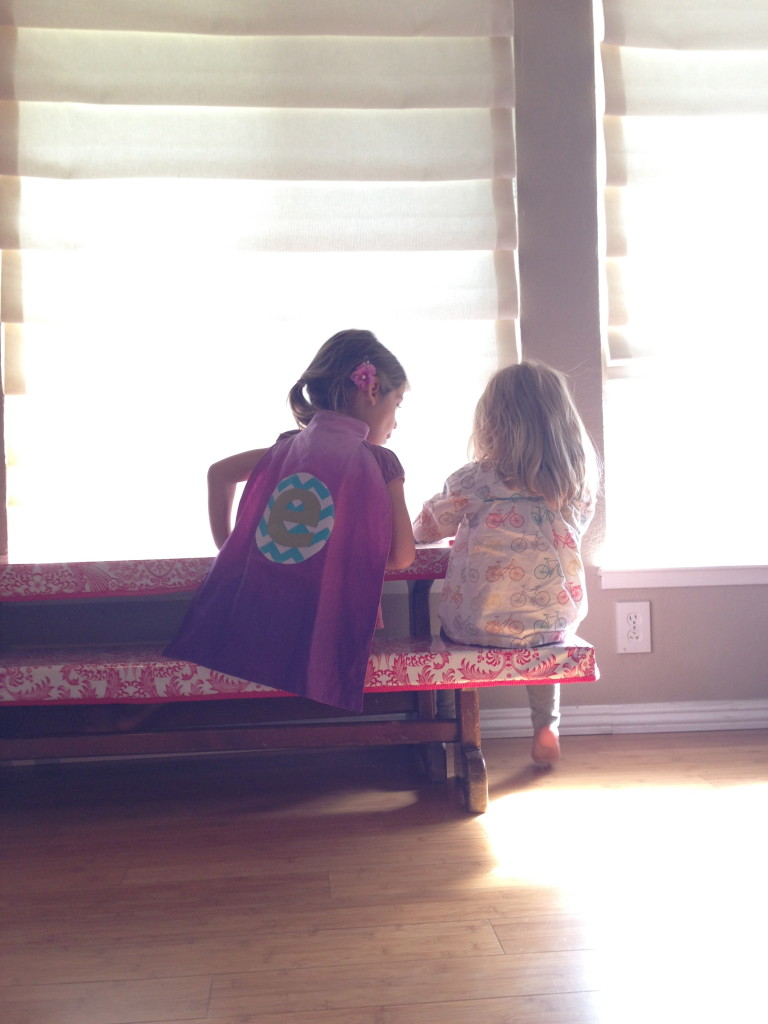 and the girls! oh my. they were kindred spirits from the get go. They had SO MUCH FUN together. Playing the aforementioned dress up, coloring, netflixing, reading books, playing at the park…these three were inseparable. Going to school Friday was almost torture for Sadie, knowing that Em would be there while she was not. Alas, she survived and Charlotte enjoyed having Em all to herself for a few hours.
Story time! pretty sure Charlotte's picking her nose. ah well. The girls attempted to sleep in the same room all three nights, but only succeeded once. As you can imagine, the giggling and playing went on into the night…so we had to split them up. They just had too much fun!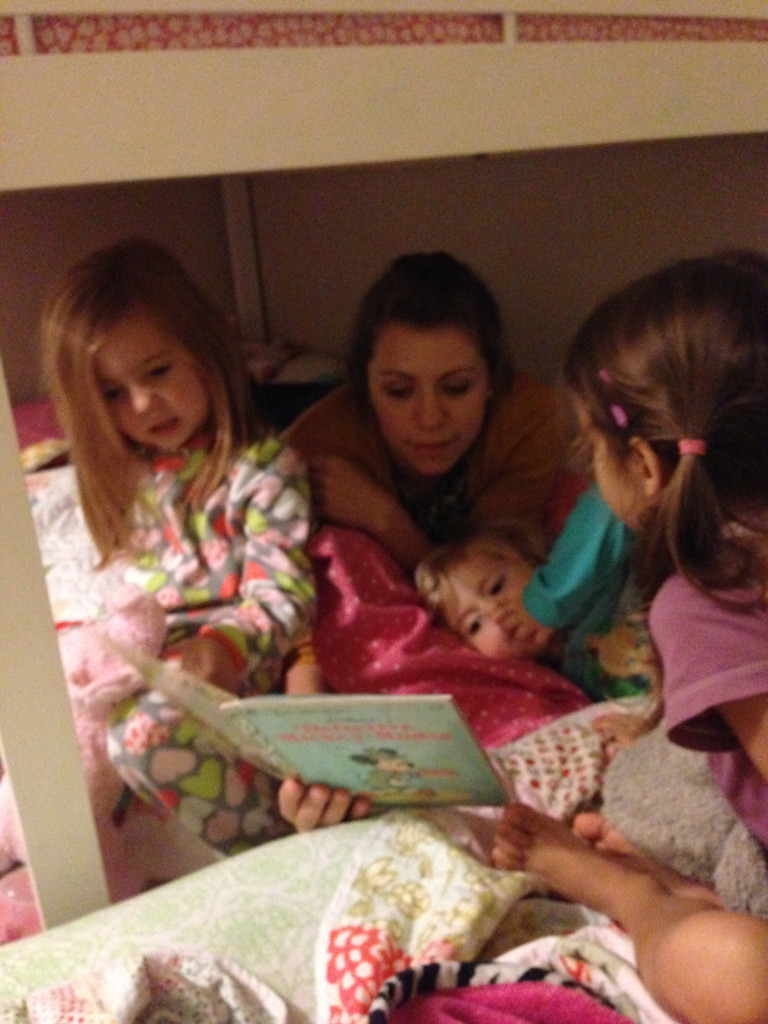 and of course-we got our sewing fixes! She worked on her adorable Weekend Getaway blouse while she was here, and I sewed up most of one of those pairs of leggings and cut out a few more.  (I also ran my serger with my hand because her suitcase was in the way…lol. What? I felt lazy and it worked!)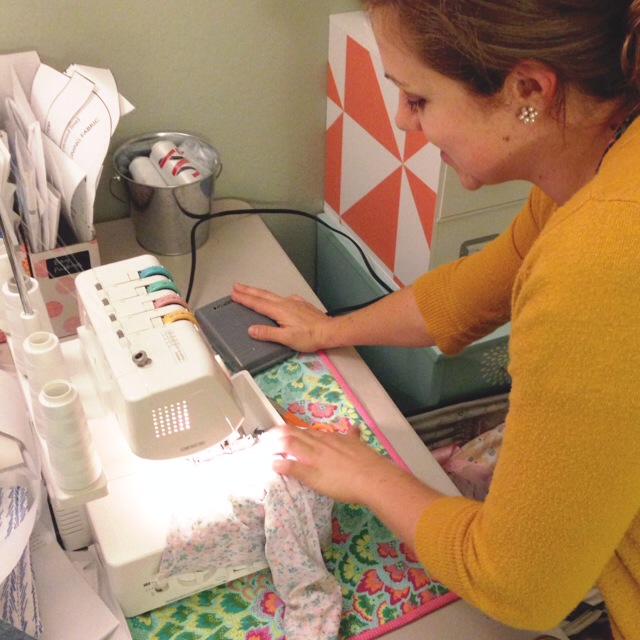 We didn't get much actual sewing done because of all the chatting. Oh the chatting. You can understand, I'm sure. It was SO nice to talk so much one on one with a fellow blogger and sewing enthusiast. I think that was my favorite part, just hanging out in the sewing room, talking shop meanwhile lazily leisurely working on my leggings. Oh and watching a few Youtube videos for comic relief, of course. This one in particular. And let me just say, Kristin is so sweet in person…and is way cooler than I could ever hope to be. Srsly. That girl has got good taste in spades. (she is a Survivor fan, like Rory and I, so she was welcomed with open arms into our house!) lol. I came away from our weekend inspired and so glad we got to spend some time getting to know each other in real life! (I always feel awkward saying that. "In real life"…. Cause blogging is of course, so real to me, and my blogging friends are real friends. that's my two cents) She is SUCH an inspiration and seriously talented. The whole weekend, Em was dressed almost entirely in handmade clothes, (and Kristin also!) which is impressive-plus super fun to see some of the stuff she's made,  in person! My girls still talk about when Em visited, of course, but just as much about Kristin. Charlotte has a bit of a girl crush on her. it's really cute.
So of course, we both had to sew up some handmade gifts for one another! I made Kristin that infiniti scarf she was wearing in our instagram pics-from some vintage fabric I'd been hoarding. (she sent me this cute pic later since I plum forgot to photograph it! Such a great pic!)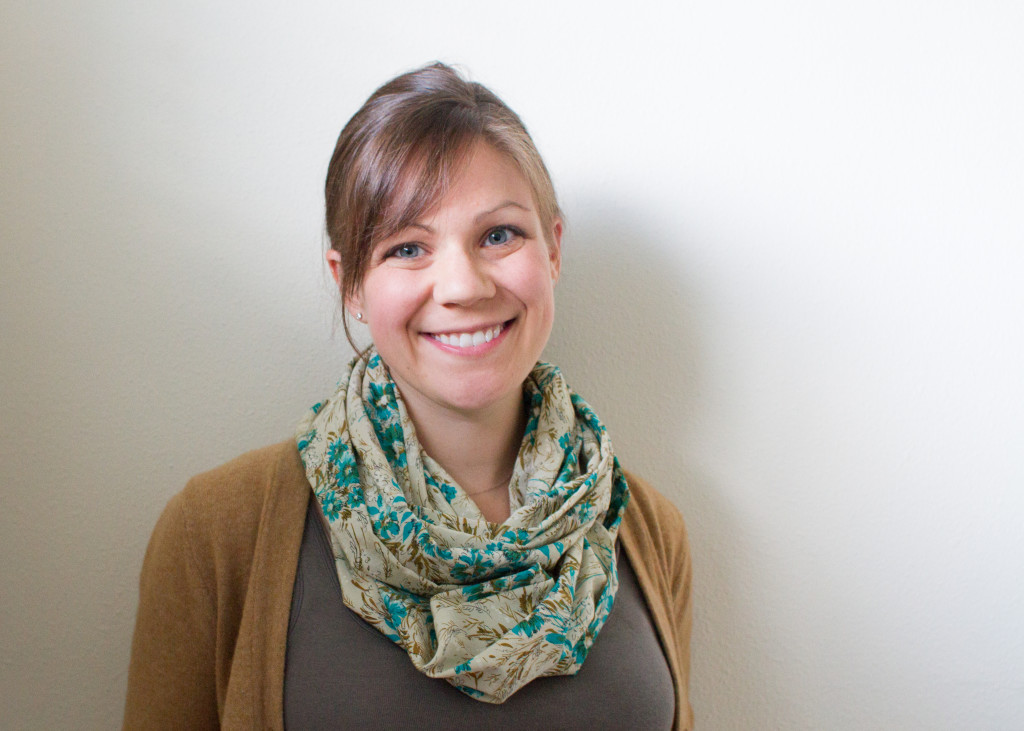 I made Em an Olivia top that I didn't get a pic of…O some felt superhero masks (which I heard inspired his costume choice for Halloween this year)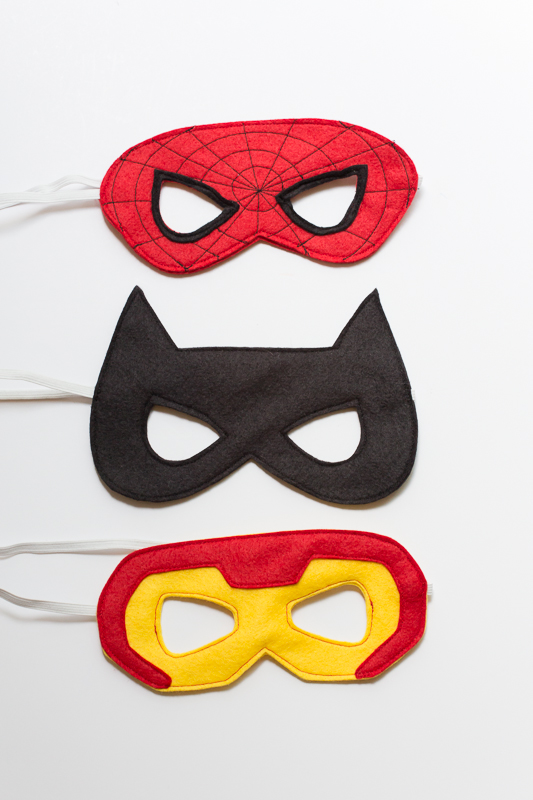 I made their little boy on-the-way a few Baprons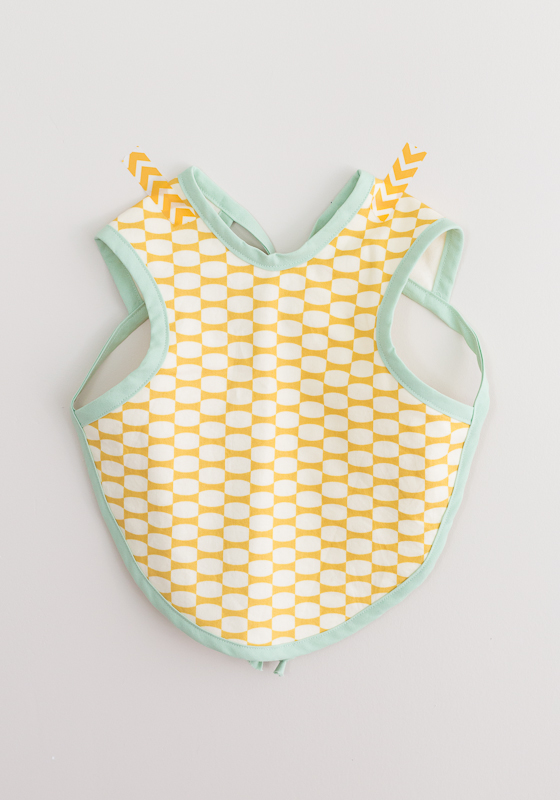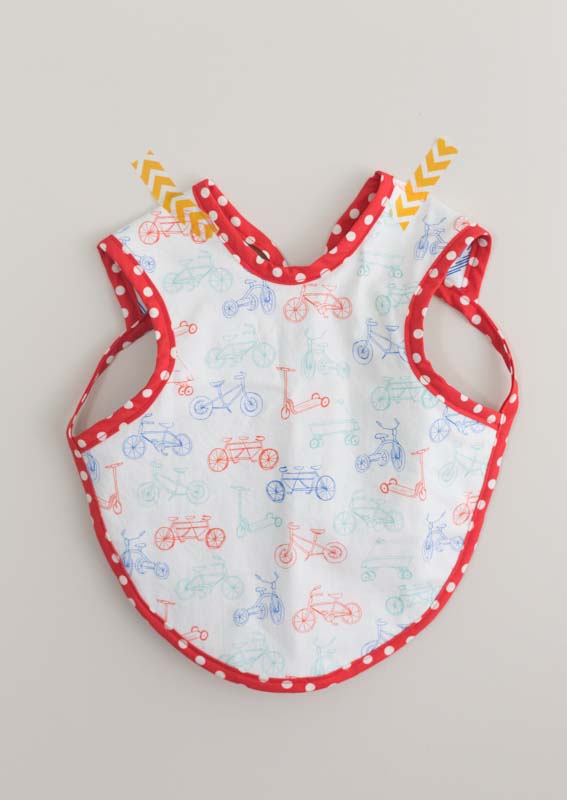 and a special present that I'm going to save for it's own post. 🙂 so mysterious….here's a hint: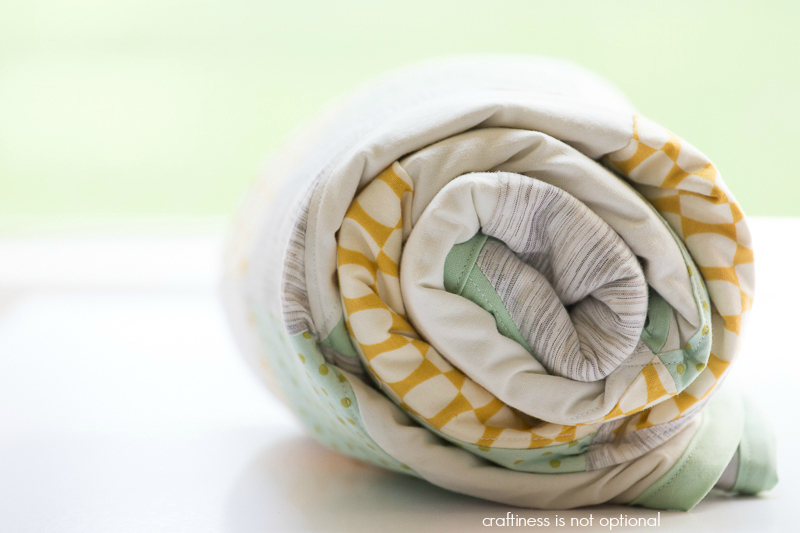 She made my girls some amazing gifts and me, an adorable fold over clutch. But you'll have to see her blog for more details and pics!
I am so glad she and her awesome little gal came down to visit! We're (Sadie and I of course!) planning on visiting them sometime, too. It's only fair, she made me so hungry describing all the fantastic restaurants they have up in Portland! muwahaha. I can't wait! Neither can Sadie.