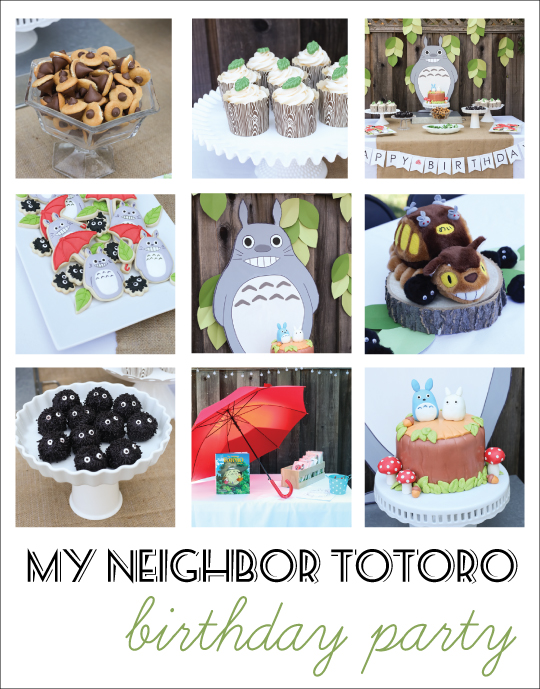 If you've never seen the adorable movie, My Neighbor Totoro, do yourself a favor and watch it! It's been a family favorite for years, and the girls love watching it at my grandma's house-it's a special treat for them! Sadie chose it for her birthday theme this year and I was SUPER excited to dive into planning and crafting! (affiliate links throughout the post, thanks!)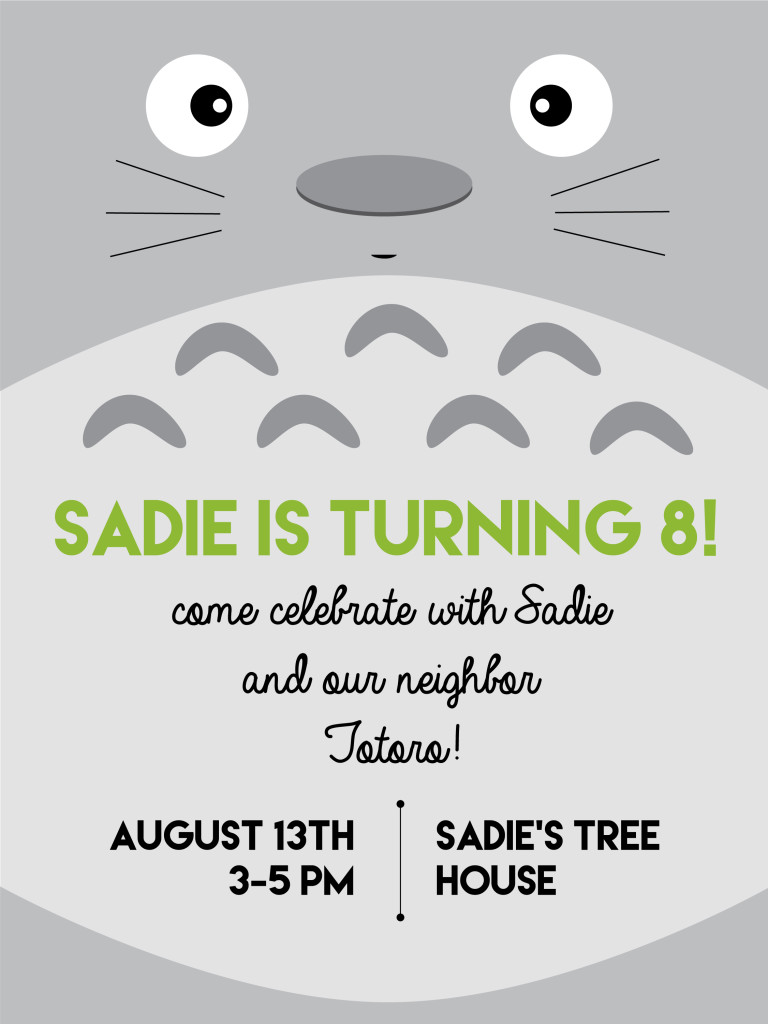 First: the invite! I created this one in Illustrator-Totoro is this cute creature that is part bear, kitty, owl…etc. Those are my kids guesses at least. lol!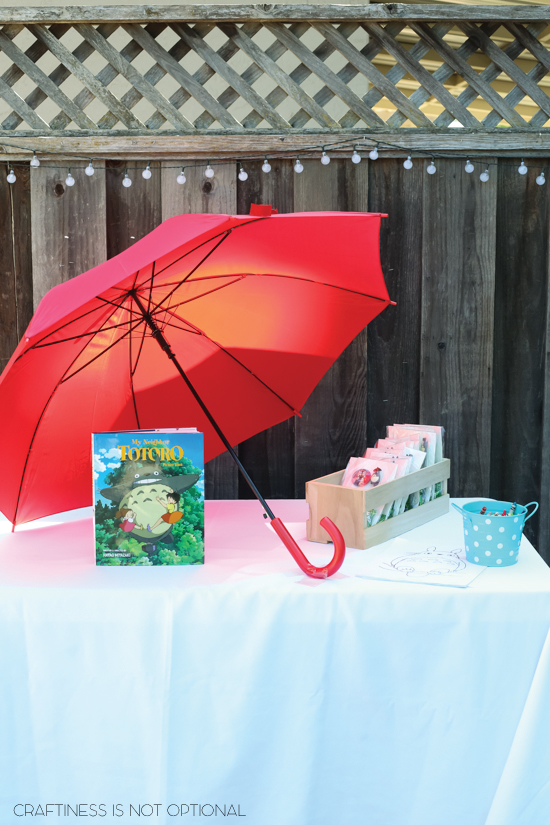 I kept the decor very simple since it was just a friends party, and I'm erring on the side of simple lately.
I snagged this red umbrella to display (part of the story involves a very rainy day!), and printed off some cute Totoro coloring pages from around the internets.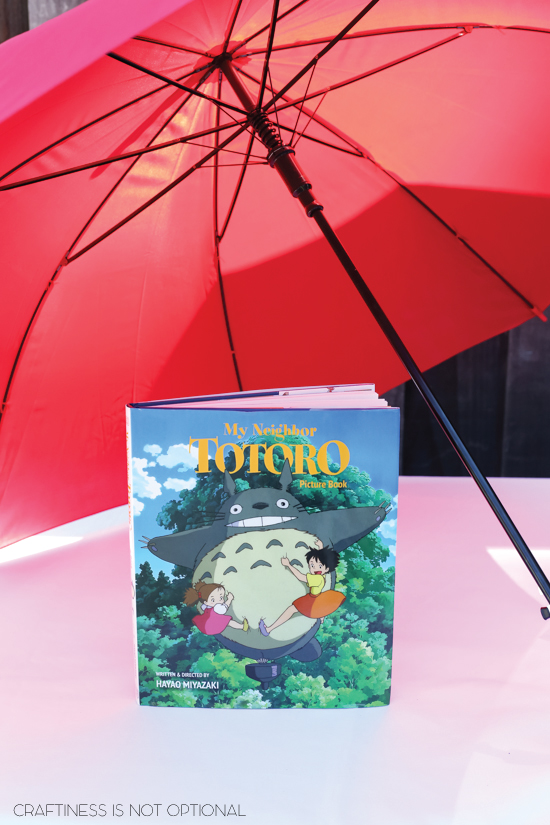 I also bought this adorable Totoro picture book so that I could read it to the kids who hadn't seen it yet!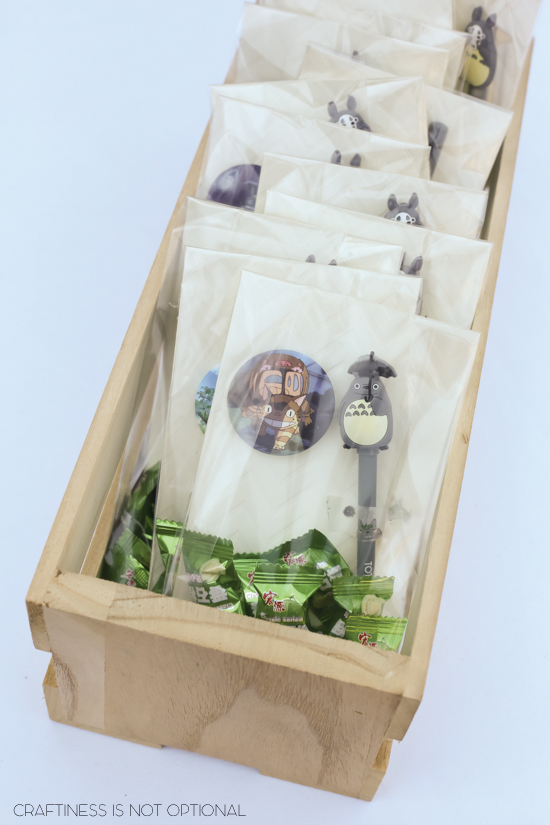 Favors were these amazing Totoro pins, pens(ebay), and guava candies!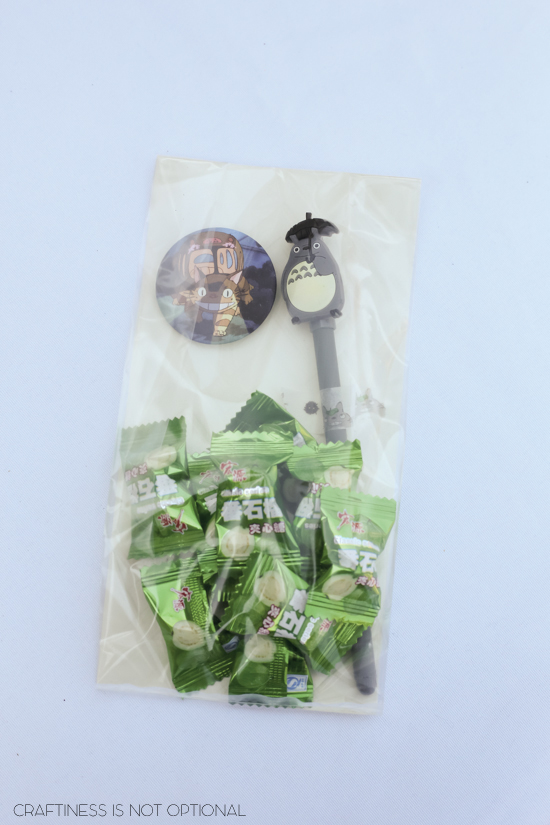 I packaged them up in some cello bags lined with card stock.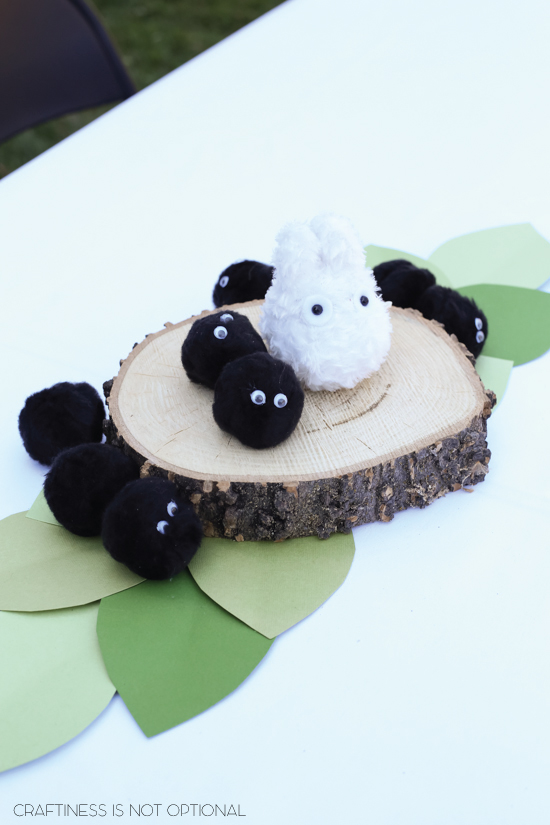 I pulled out these wood slices that I nabbed after my sister's wedding and layered them with some green card stock leaves, soot sprites (made by gluing googly eyes onto large black pom poms), and various Totoro characters! The little white Totoro is soo cute!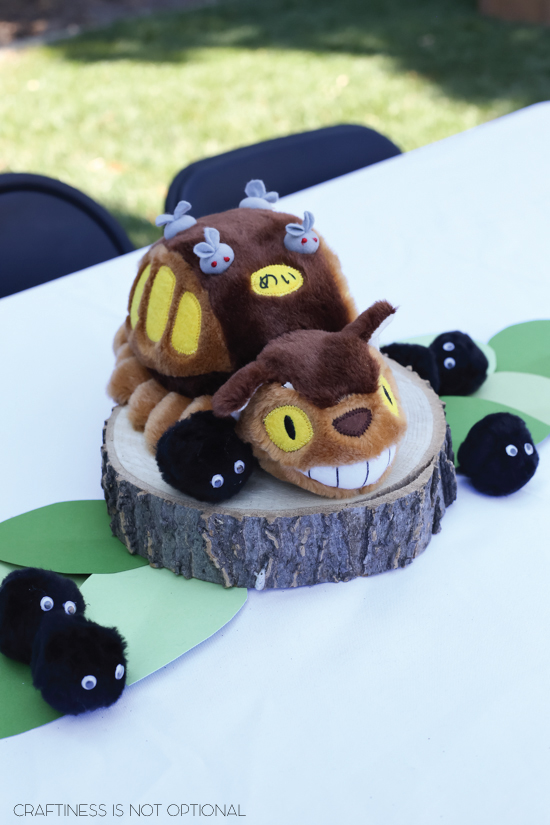 aaand on the other table, the Cat bus!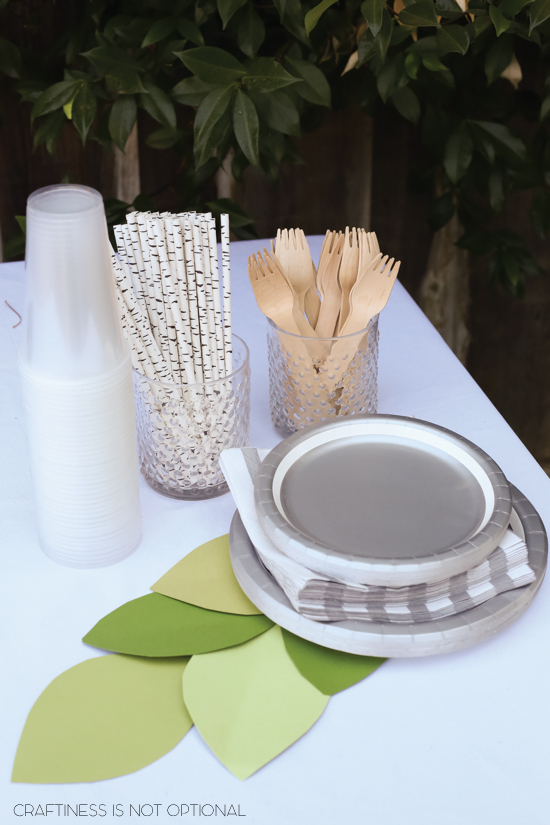 Grey plates & napkins, wooden forks, and birch straws gave the table a rustic foresty feel!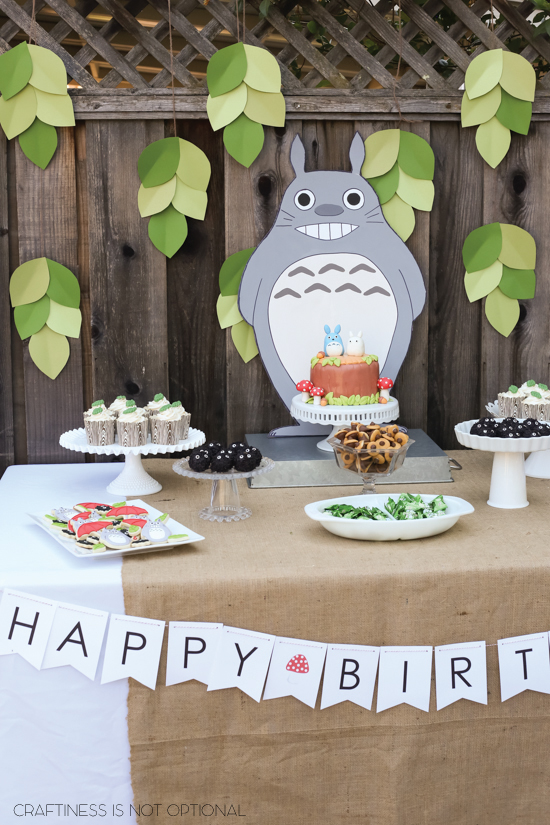 I kept it simple (I feel like I'm repeating myself but seriously.) with a white tablecloth, burlap runner, and the happy birthday banner from Ava's second birthday! which I had kept! I usually keep all my banners because they take up hardly any space!
I also painted and cut out a large Totoro from a poster board and love how it turned out! It's fun to get arts and craftsy sometimes 🙂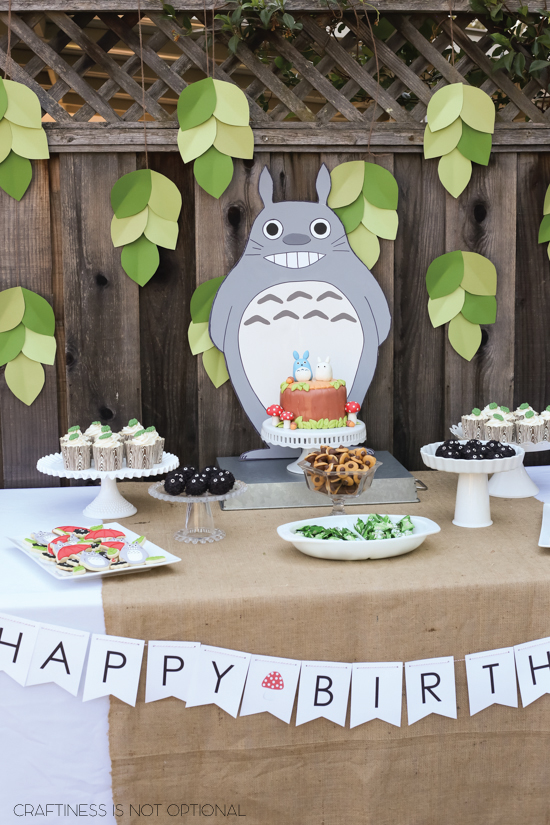 I cut out a TON of green leaves and strung them up behind Totoro to resemble the forest.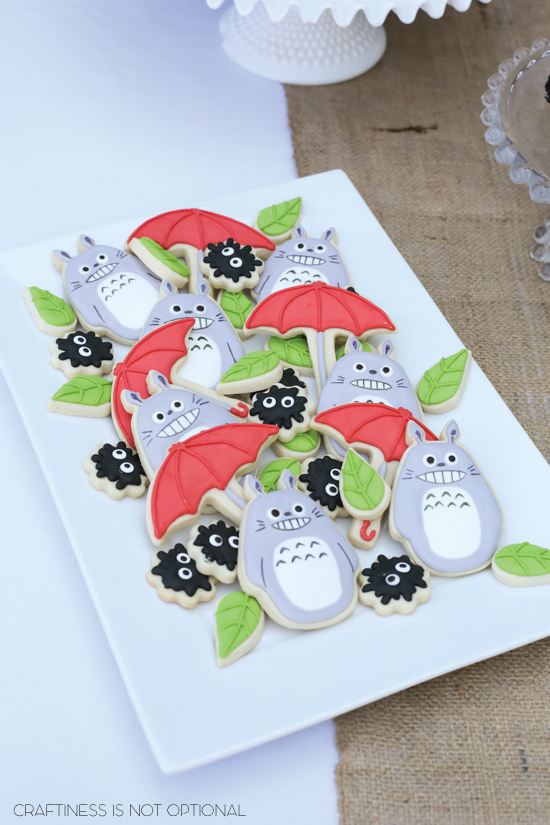 Ahhh! Totoro cookies! I had soo much fun making these! I used this Totoro cutter, and umbrella, leaf, and flower cookie cutters that I already had. Love the color combinations this party gave me!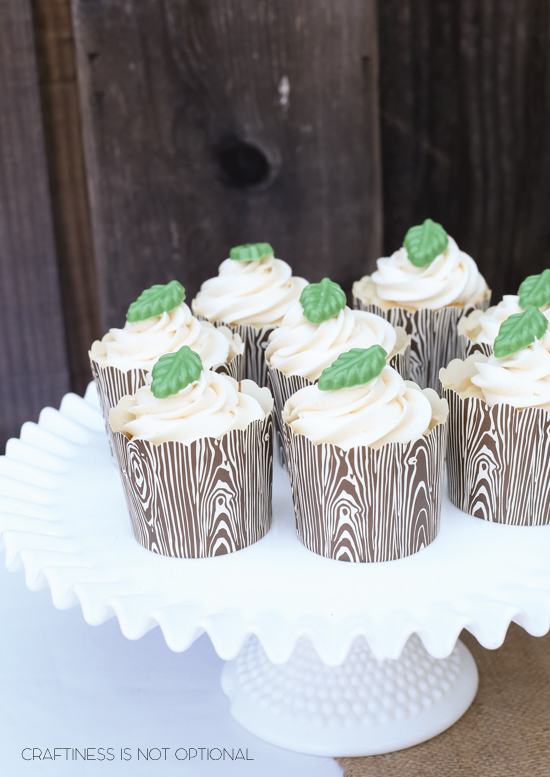 I cannot remember or find where I got these woodgrain cupcake liners but I love how they look-so adorable. I added a green chocolate leaf on top-simple and so cute! (made them with this mold)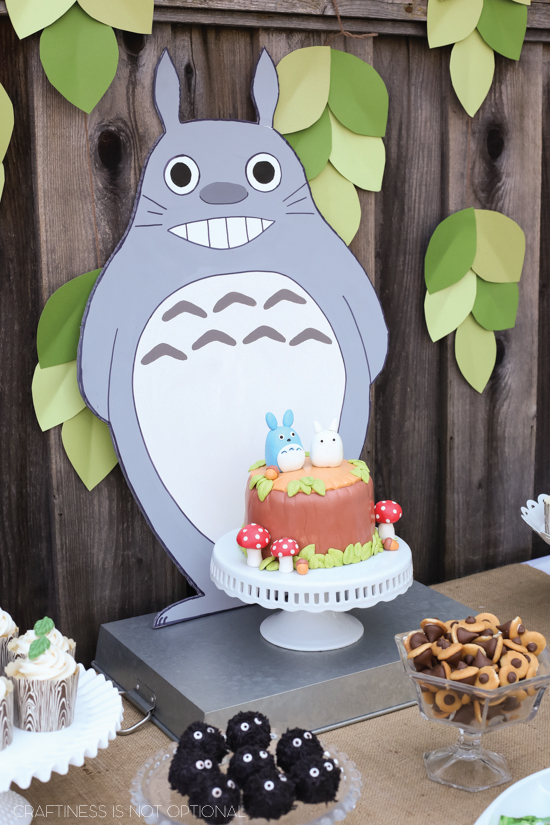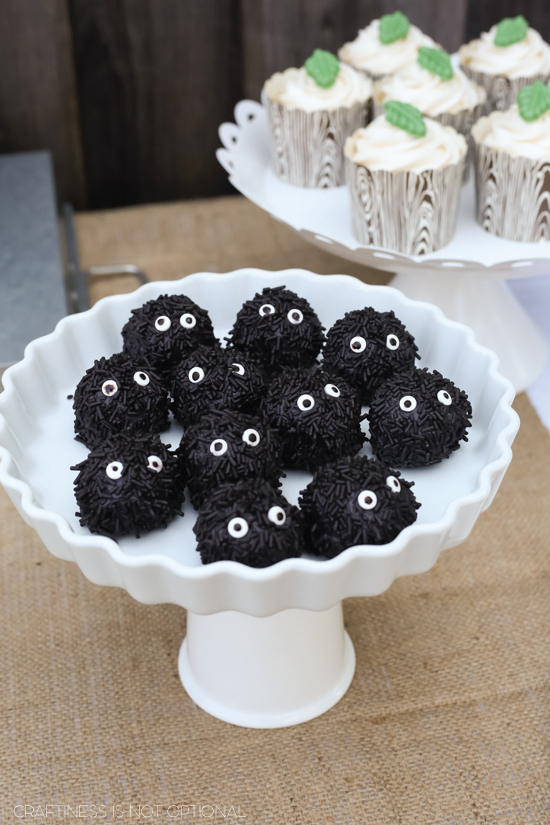 Made some soot sprite oreo truffles-rolled them in black jimmies after dipping them in black melts and added candy eyes!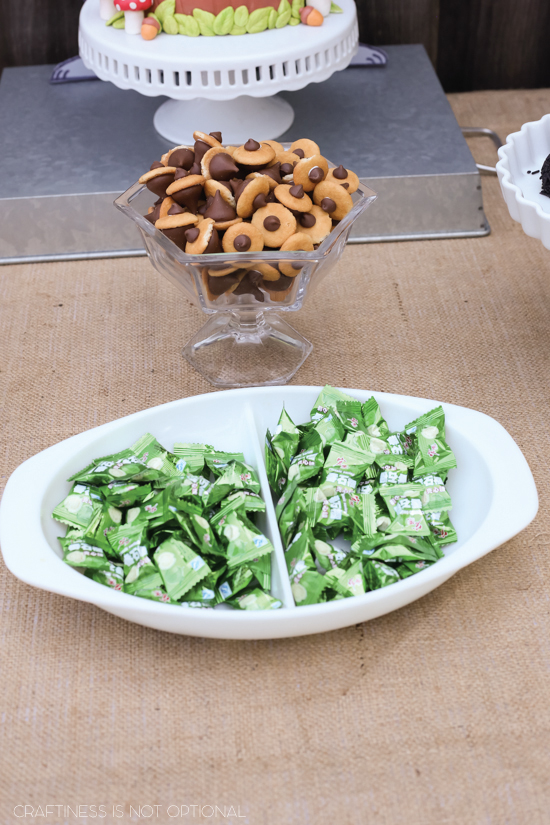 More of the guava candies!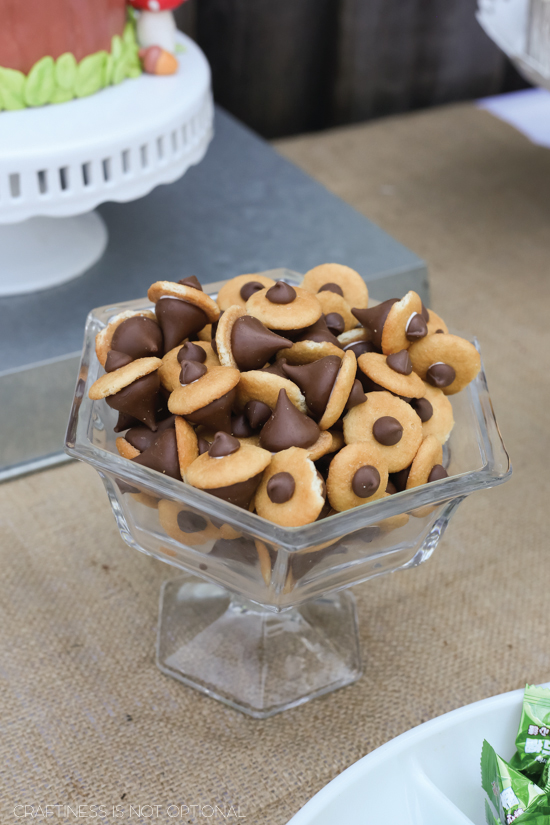 Made some chocolate acorns-just layer nilla wafer minis with a chocolate kiss and chocolate chip!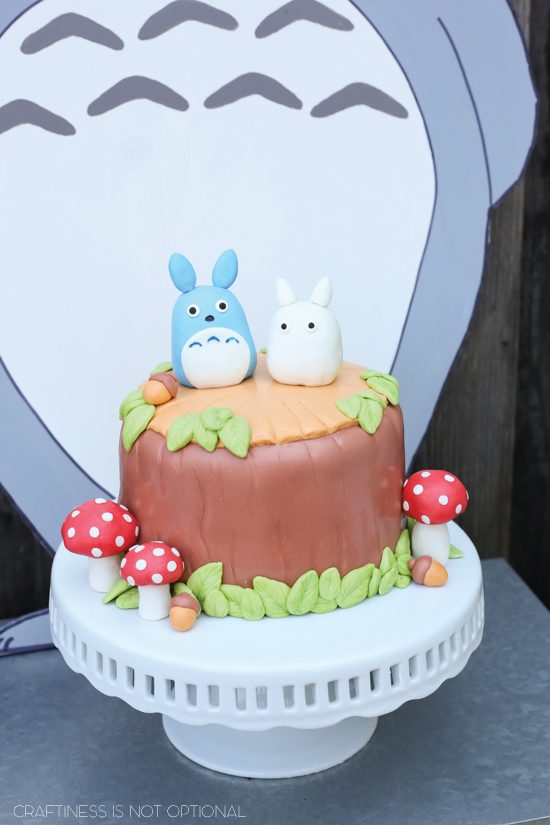 I had SO much fun with the cake. It's a smaller cake-made with these pans (which are indispensable, I've used them quite a few times now), and made some marshmallow fondant to decorate with. The Totoros and mushrooms were made with rice krispie treats as the base and covered with the fondant! I used a leaf Wilton mold for the leaves-they turned out perfectly!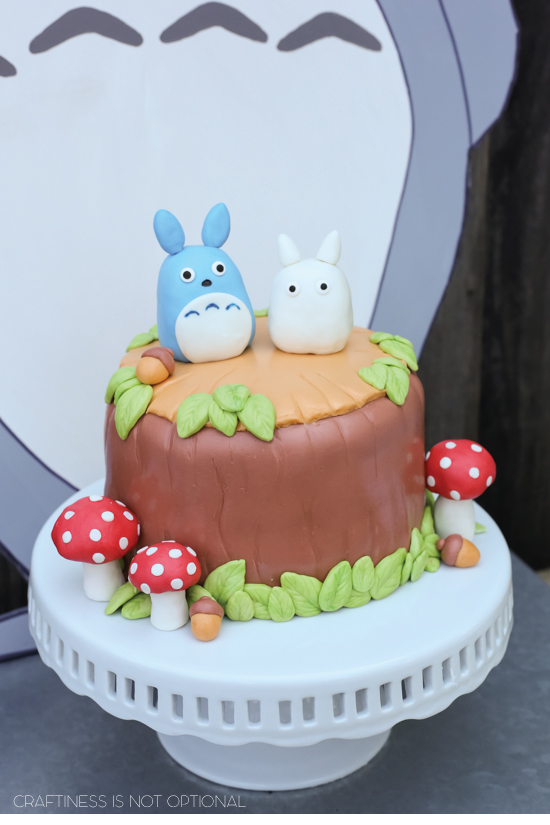 That's it folks! Hope you liked it!