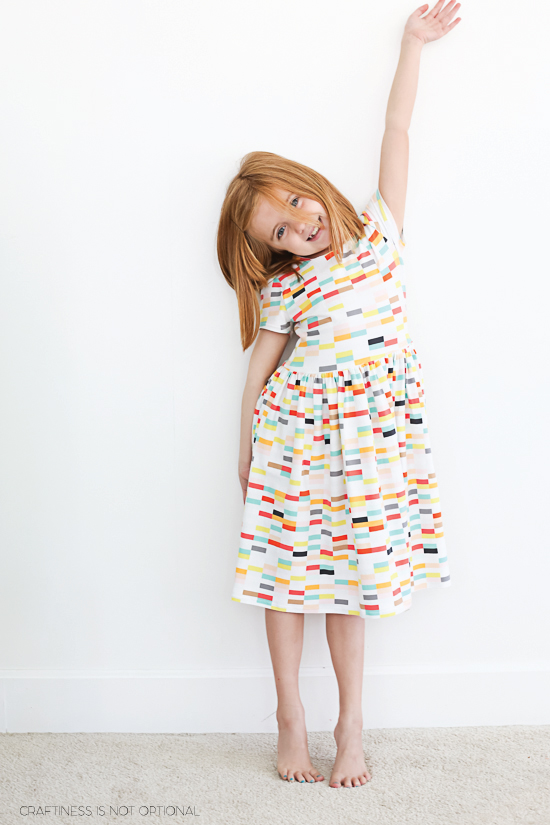 I'm so excited to be a part of the blog tour for Dana's new fabric line-Boardwalk Delight!
She has a knack for making bright and cheerful creations and this fabric is no different! She is such a sweetheart too-I roomed with her and Kate last year at SNAP and we had a blast! She can shake it on the dance floor too and has got karaoke SKILLZ. haha…ok back to the fabric!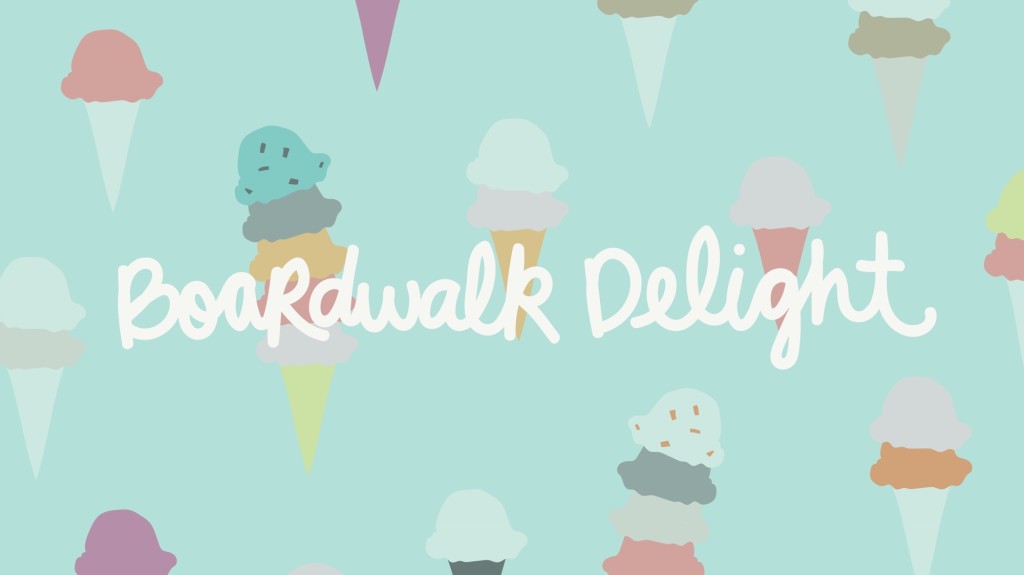 It's scrumptious…literally…there's even an ice cream print!
It's perfect for summer sewing-and seeing as summer lasts a few more months here in Cali, I figured Sadie would get year round wear out of this quick and easy Kensington dress! (a favorite pattern of late)
It was a quick sew like I said-whipped it out in a few Gilmore Girls episodes (finally jumped on the GG bandwagon and I looove it)! Sewed up a size 5 in the bodice (Sadie just turned 8 and is still measuring and fitting into that size!), and lengthened and widened the skirt pieces as well, just like the vintage fabric Kensington I made most recently!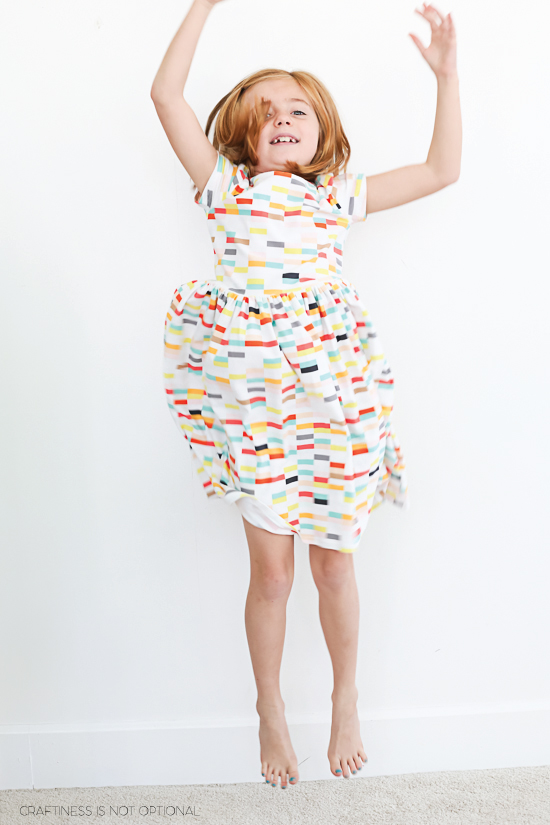 She loved the bright cheerful colors and deemed it cute enough for her first day of school outfit! Quite the honor!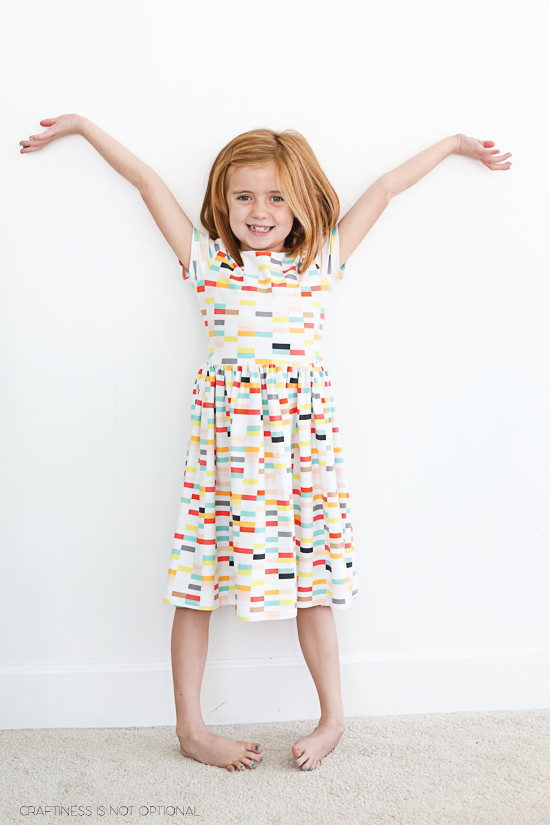 Thanks for having me on your tour, Dana!
I scream ,you scream, we all scream for more fabric, pretty please!?
Can't wait for your next line!