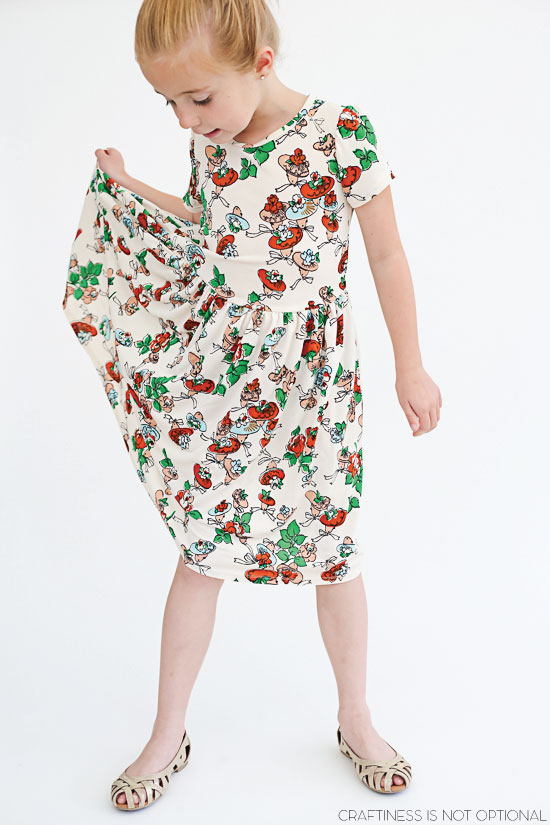 I was looking over at my fabric the other day while nursing Jack at my computer (as one does….amiright?), and noticed this fabric poking out of a pile.
I had thrifted it last year-it's a lovely vintage slinky knit that has one of the most unique prints I've seen!
Sadie and I couldn't figure out if the design is of mushrooms, hats, birds, or all of the above.
Either way, she liked it  (miraculously), and I decided on a simple dress-The Kensington dress.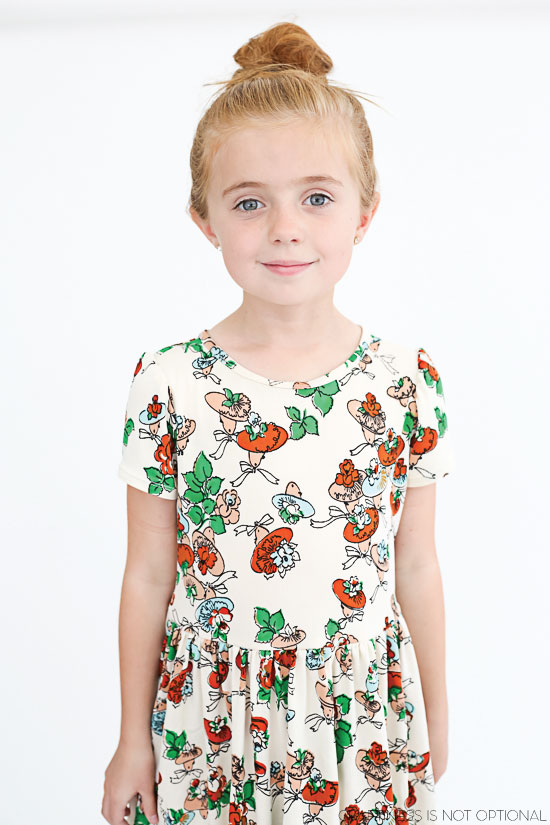 I've made it once before and I want to make a million more-It's super quick, adorable, and the neck binding is ridic easy.
I love ridic easy things.
Especially since….baby.
I made a size 5 bodice and for the skirt, I added 2″ to the size 5 skirt-and also 4 extra inches across for more gathers.
I had just enough fabric to eeek it out-I only had one small scrap left when I was done.
I used a cool trick that I mentioned last time and I'll add it here because it's that good:
My favorite way to attach a gathered skirt to a bodice, for knits, at least…is to use elastic thread in the bobbin, and sew with a zig zag stitch…after you sew it together, steam it up with the iron and it tightens up the seam and the skirt lays so nicely!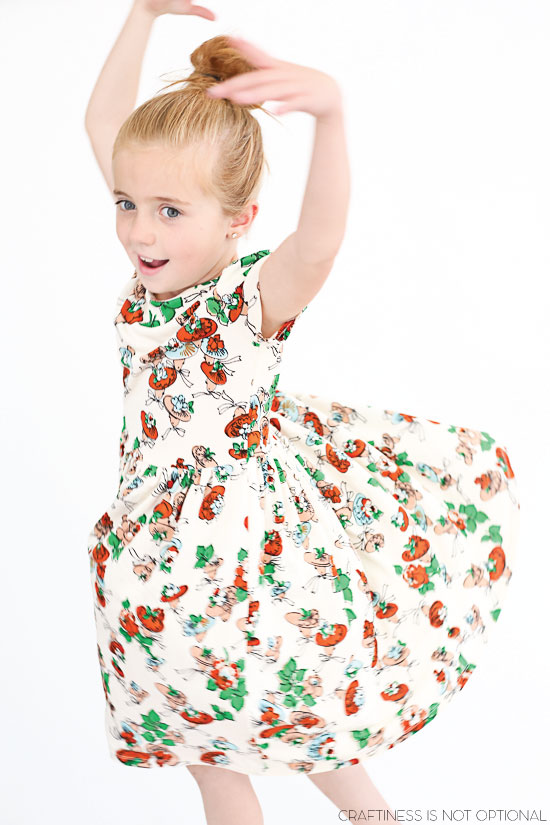 Jack was even nice enough to take a 2.5 hour nap so I could make it all in one sitting! woo! thanks buddy!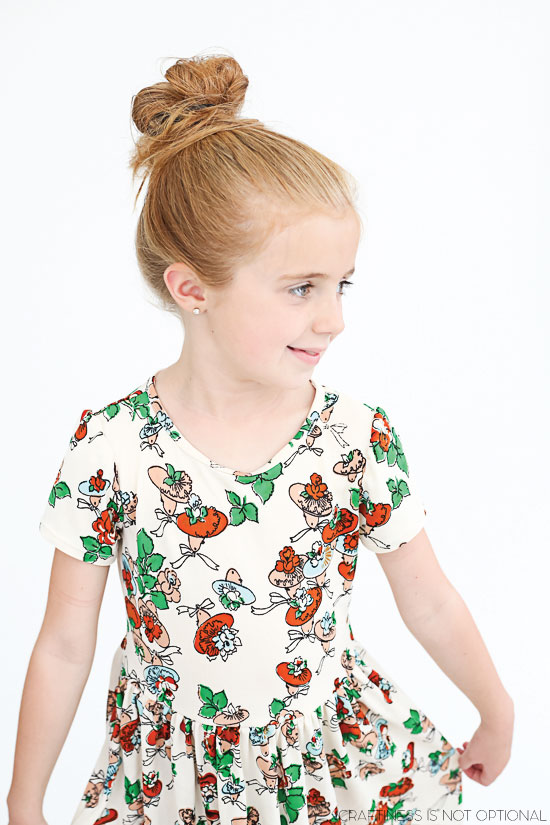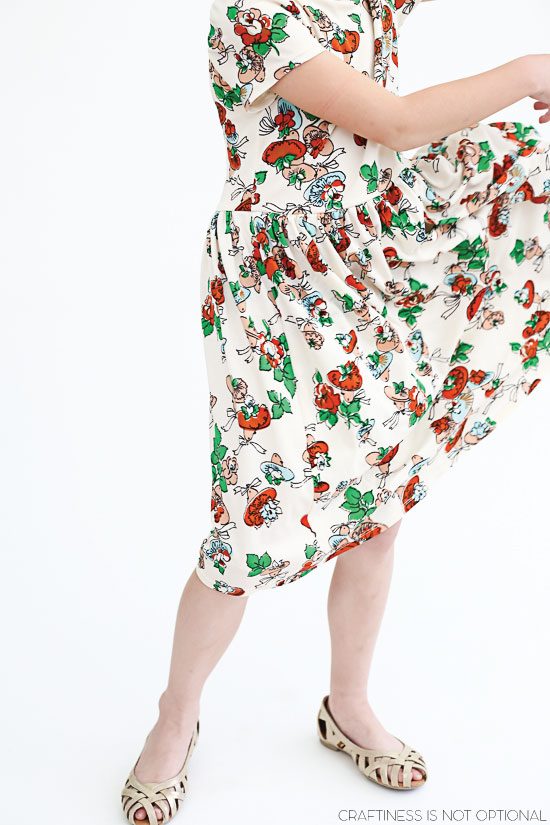 Shoes are from Ross.