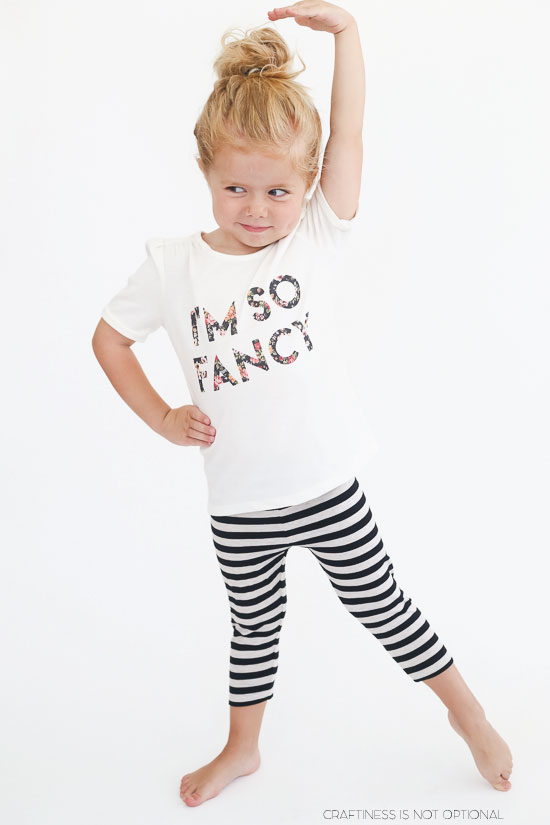 I had a hankering to make some more TAP paper tees-and this time with some floral wording!
I usually don't go for words on shirts, unless it's star wars, or really cute.
This one has the latter at least!
Charlotte and Sadie are obsessed with the Iggy Azalea I'm So Fancy song (the Kidz Bop version…haha), they sing it randomly during the day and make up new lyrics…anywho, I thought it would make a cute little tee and they would love it.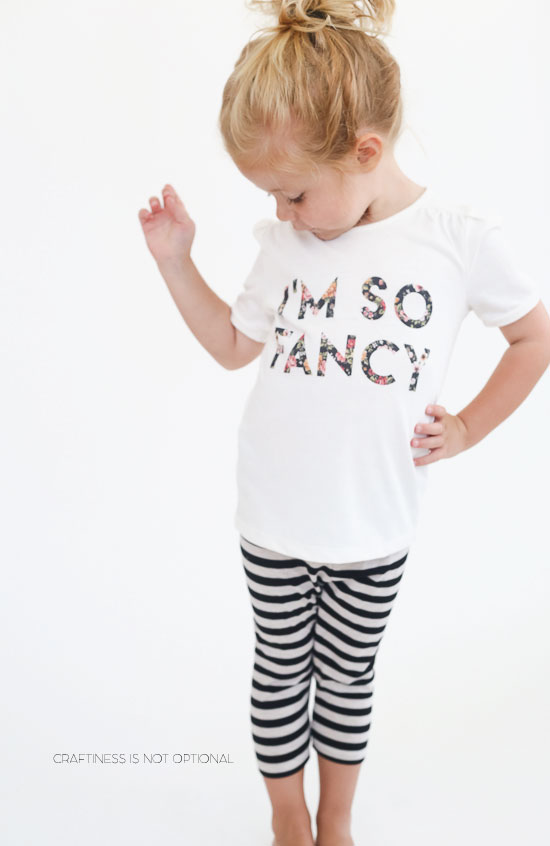 SPoiler alert: They do love it! I made one for Sadie too but only took pics of Charlotte's.
I grabbed a tee from Target-this one was long sleeved to start, but since we do SS all year long here, I chopped the sleeves off and added a cuff.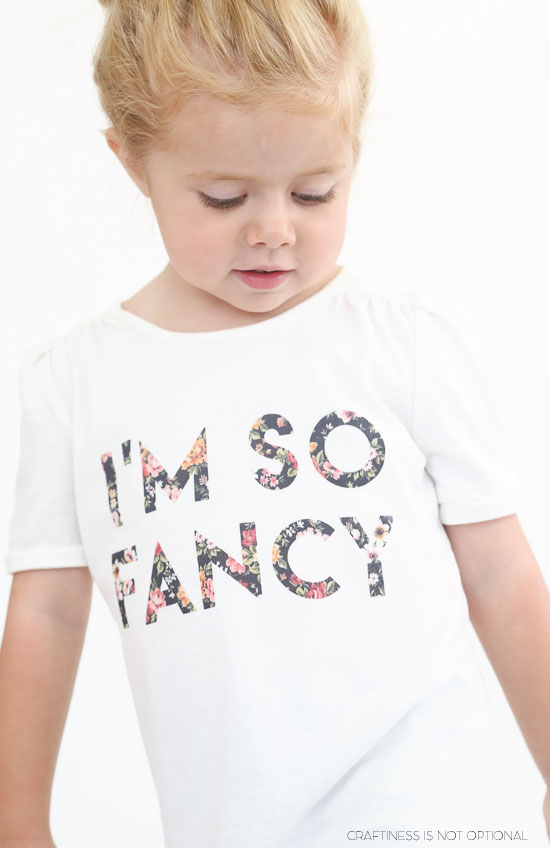 Then I found a floral print I liked online and used it to make the image-in Illustrator it was SO easy!
Here's the download if you want it!
(use only with TAP paper! written instructions here)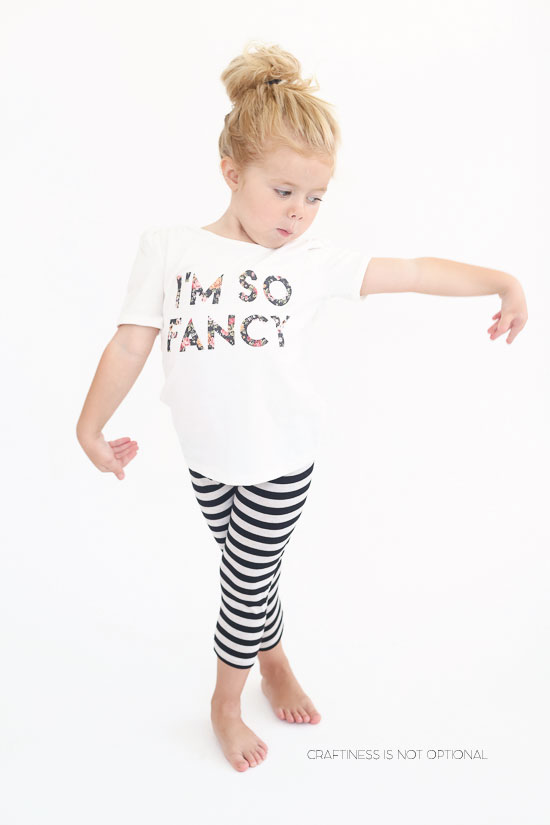 Print, cut out the letters, and arrange on your tee-iron them on and you're done!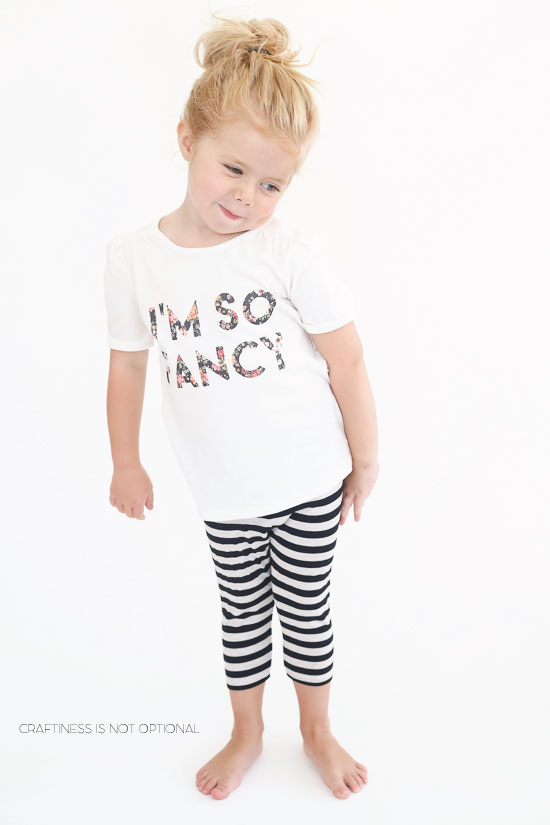 Add a quickly sewn up pair of Go-To Legging (capris) because you can't post a top without a bottom, and tada!
You're so FANCY.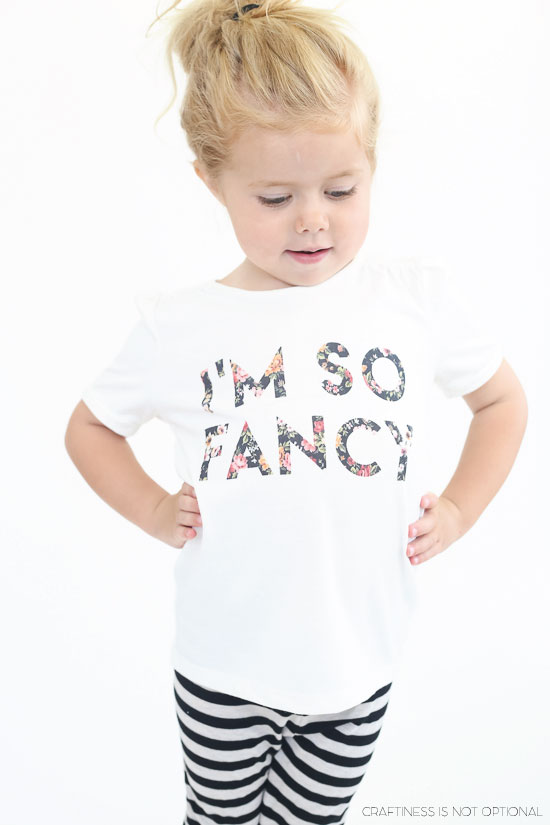 knit fabric from Girl Charlee. (similar)