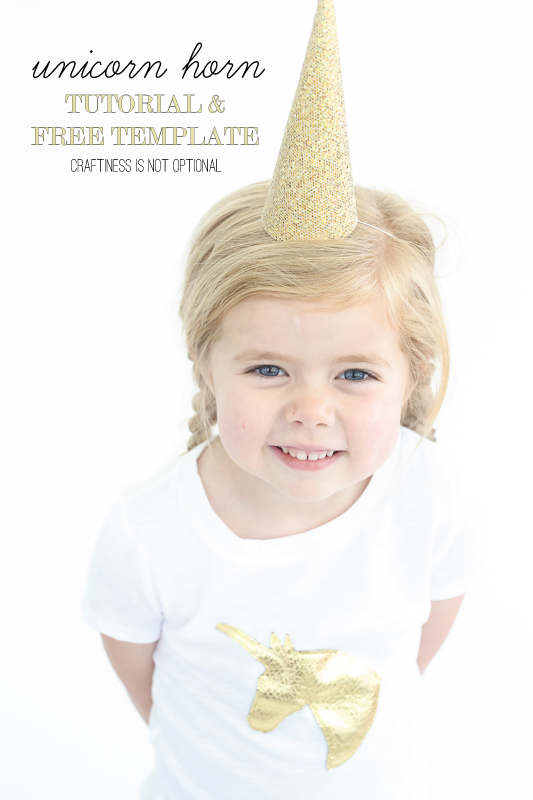 You've seen those fun unicorn horns I made for Charlotte's unicorn/rainbow bash, right?
Well here is the template and tutorial I promised!
These were simple to make and I just chilled out in front of a TV show while gluing and cutting. Sadly that's my idea of a good time. 😉
No, really.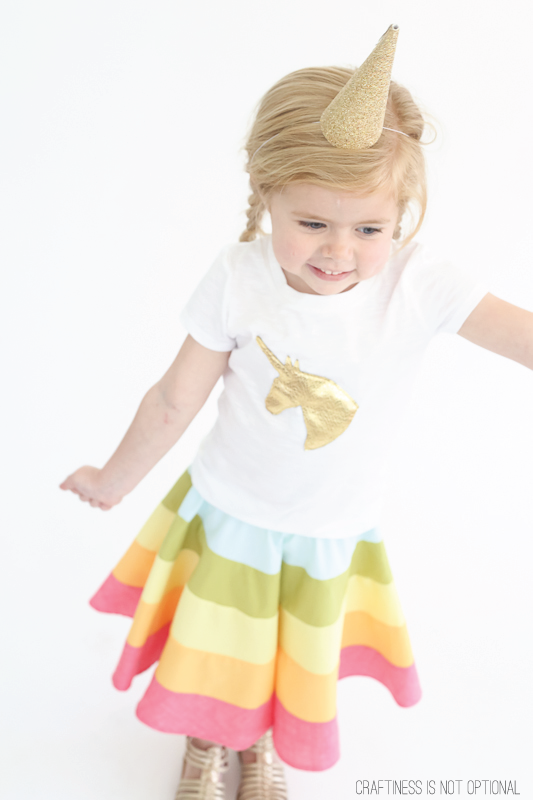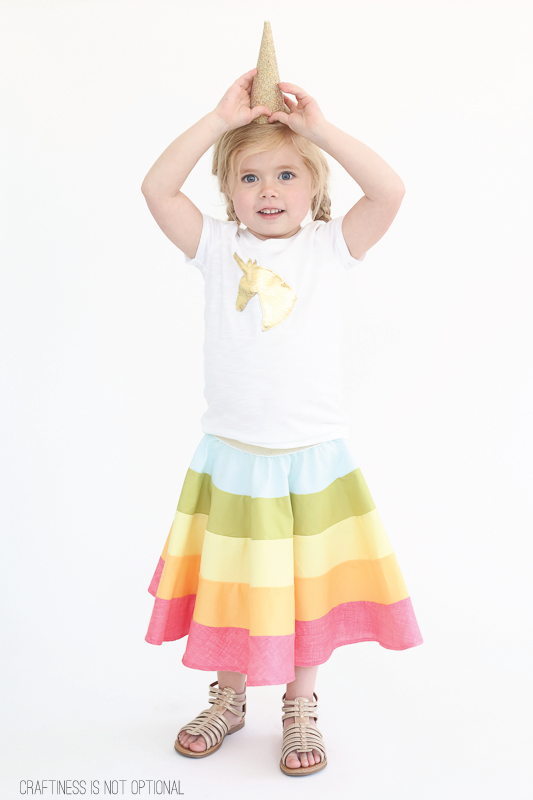 for these horns you'll need:
glitter scrapbook paper (I was able to get 4 horns from one piece of 12×12″ paper)
hot glue gun
elastic string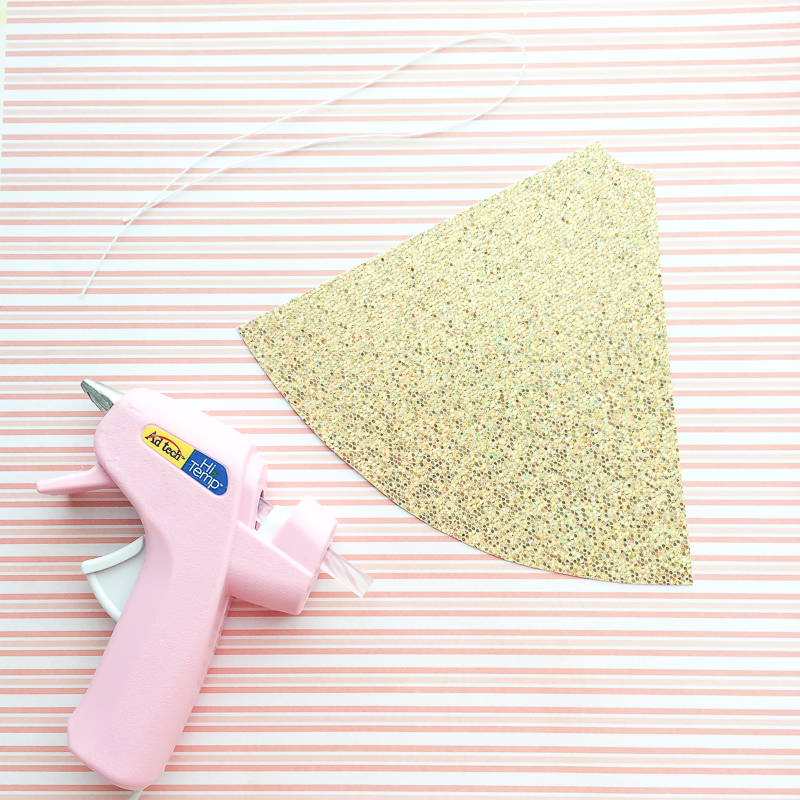 For each horn you'll need a 14.5″ piece of elastic string, as well as your glitter paper cut with the template 🙂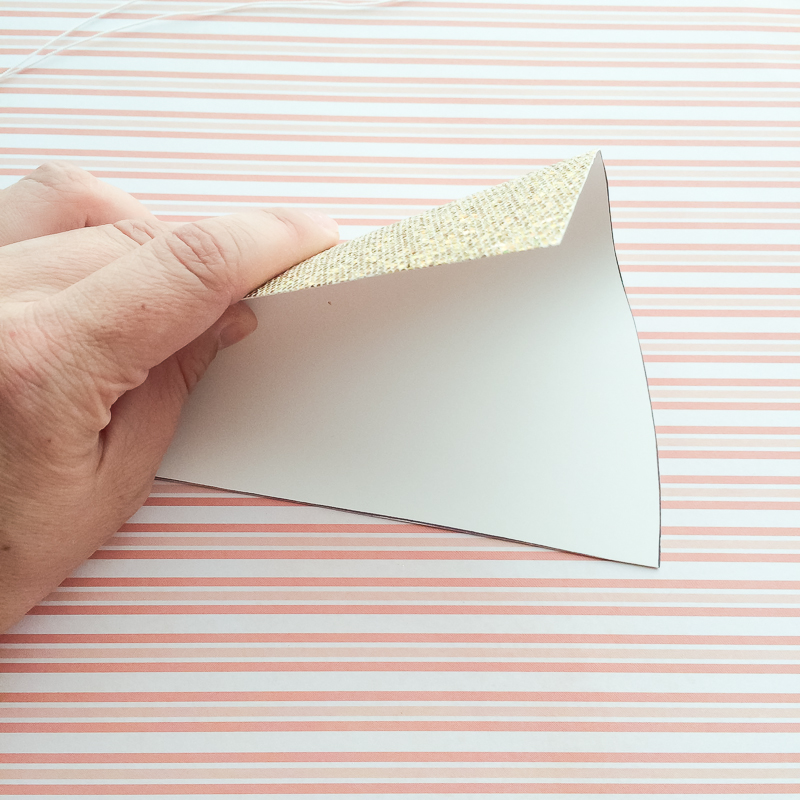 First since the paper is pretty thick, I had to start bending it and rolling it into the cone shape, with this specific paper I was able to be pretty tough on it and it handled it well.
If you have something less heavy obviously be more gentle with it!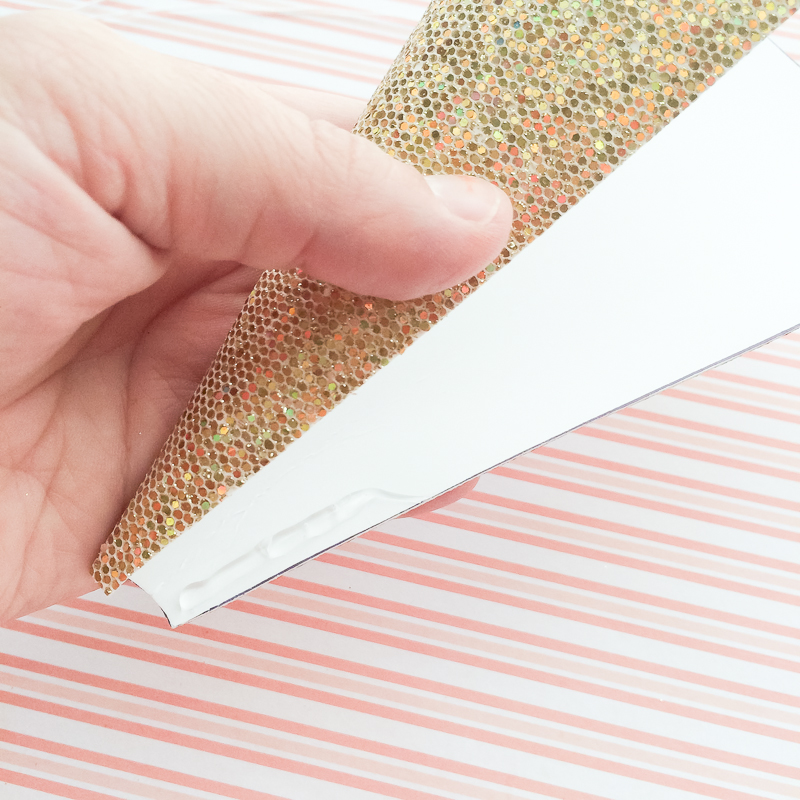 When you've got it flexible enough, add some hot glue to the edge as shown..I worked in 2″ sections.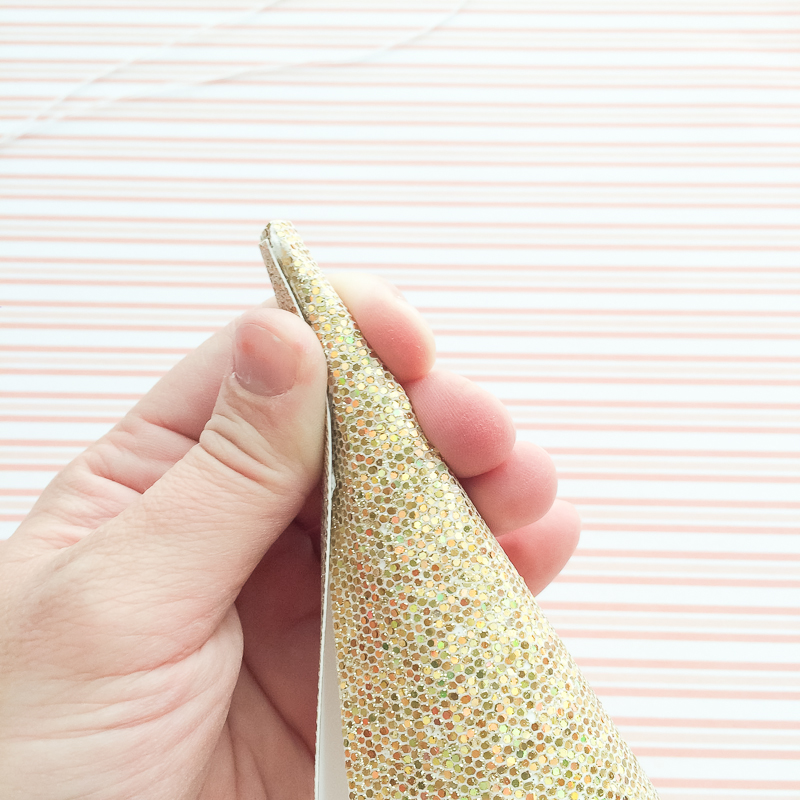 Press and hold til the hot glue hardens!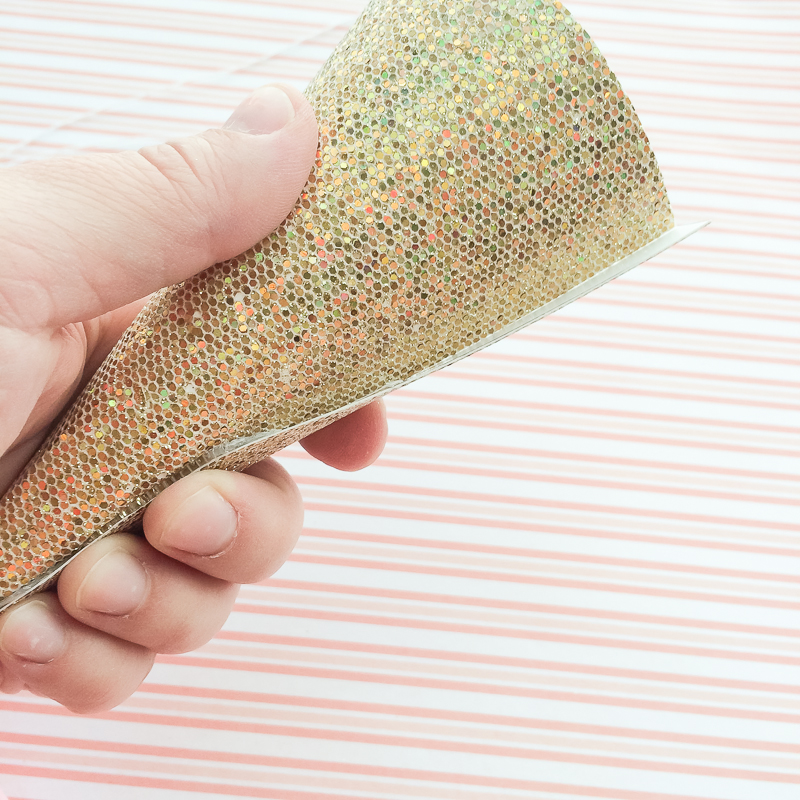 Then continue down the side of the horn until it's all glued and cooled!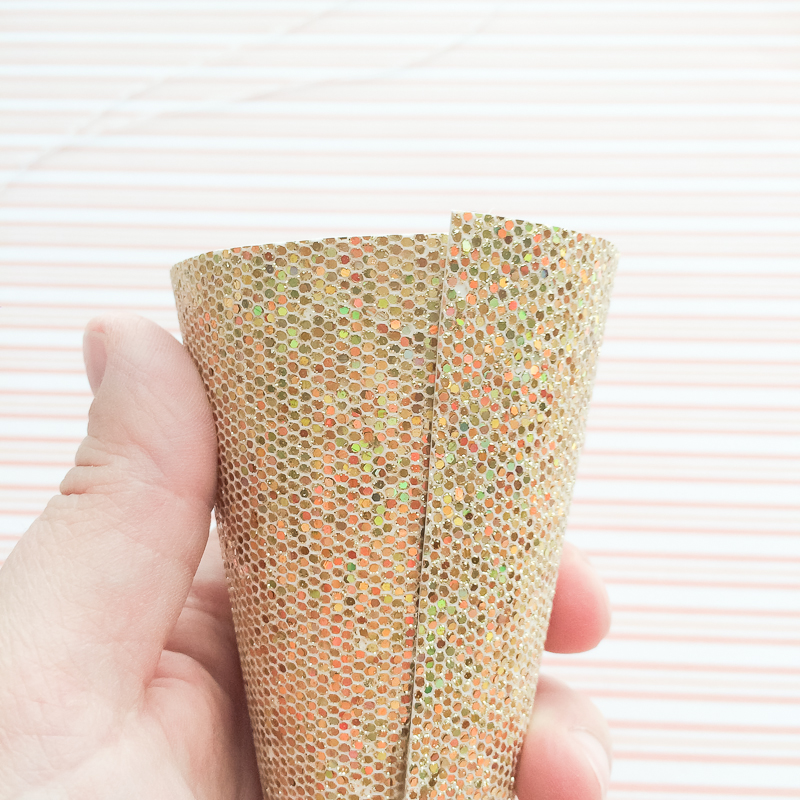 trim off excess if needed!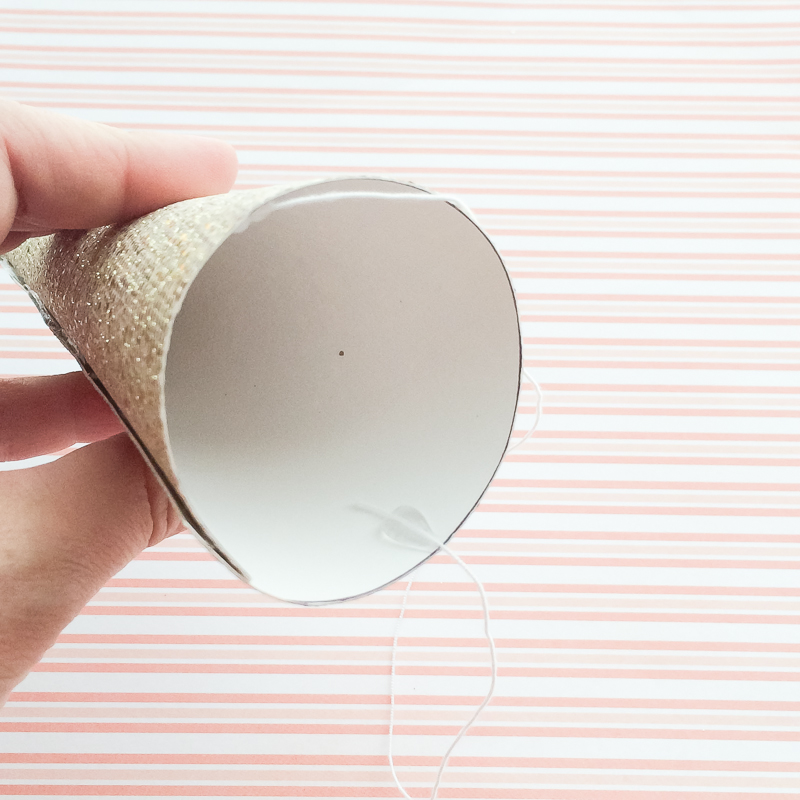 Then add two dabs of glue across from one another and stick the ends of the elastic in…let cool and….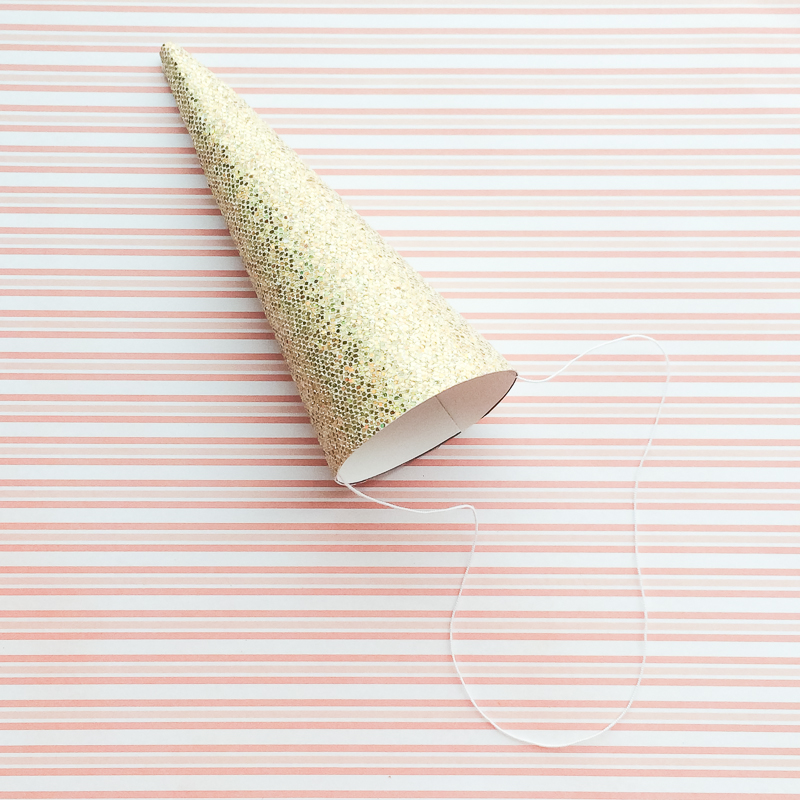 voila! you're a unicorn!