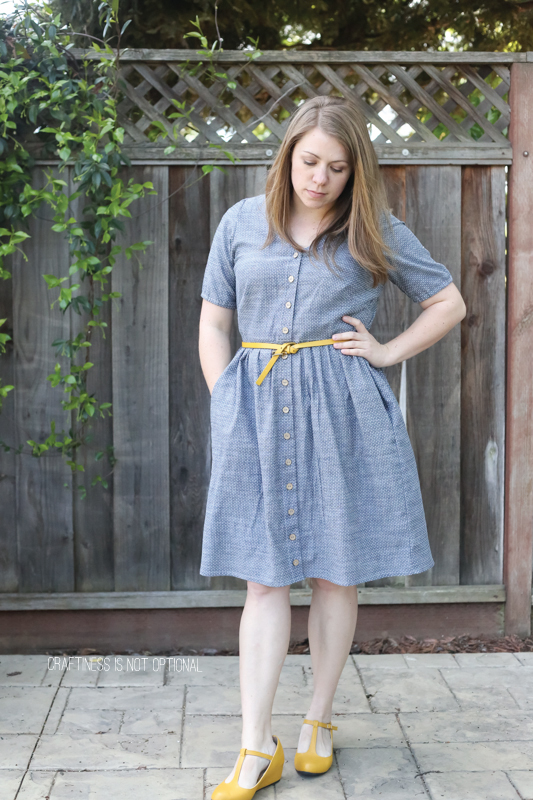 First off I'd like to apologize for the blinding light you see coming off your screen right now….it's been awhile since these legs have seen any regular sun. HAHA. but reeeeally. sorry.
Moving on. I've had the darling ranges pattern for a long time (thanks Kristin!), and had plans to make one but the muslin process usually scares me off of fitted clothes for me. I was determined to make one out of this lovely polka dot chambray (affiliate link) though so I persisted.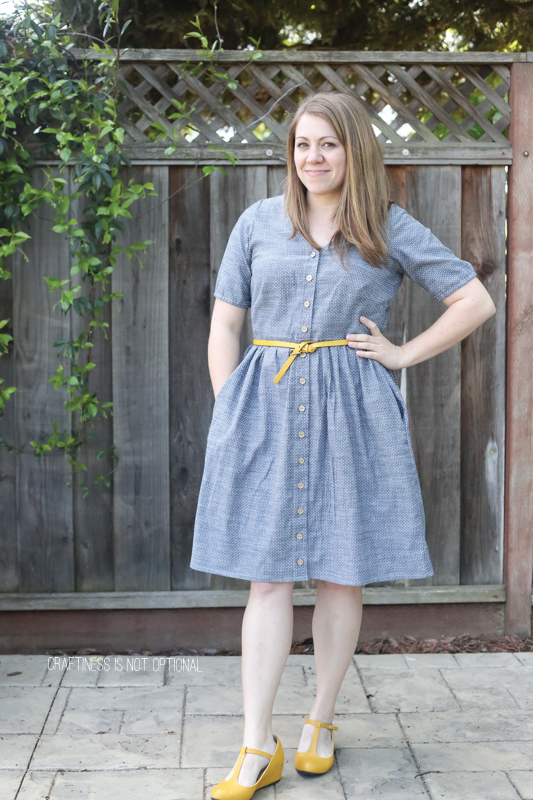 I did a few muslins with the original darts but they did not at all work out or look good. I ended up using the Washi dress darts and adjusting as I went, using Megan's tutorials for what I needed. I think I lengthened the bodice so it hit at my waist not ribs, and also raised the neckline by 1-2″.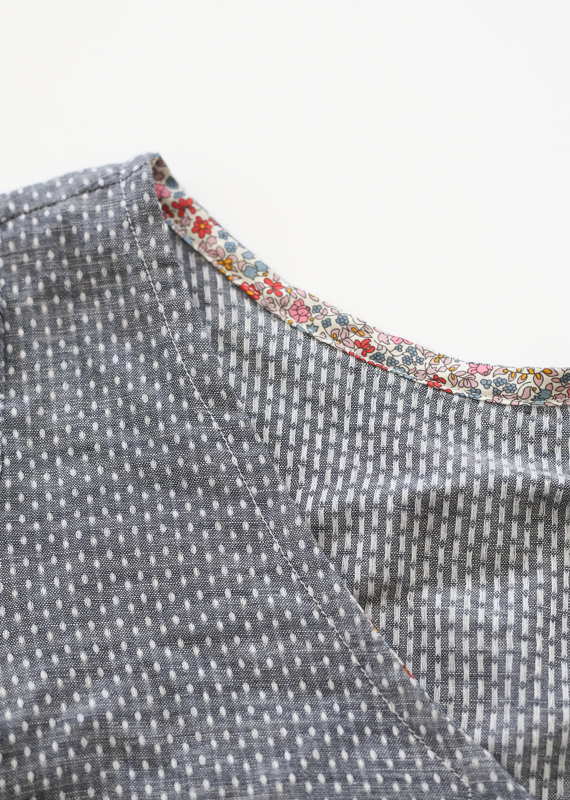 Purty Liberty bias tape for the neckline!
After all that fussing the rest of the sewing went just fine! it was definitely an enjoyable sew and when all was said and done I love it-it's so versatile and can be accessorized til the cows come home.
Also it would work for a barn dance, just sayin'.
Cause I get invited to a lot of those.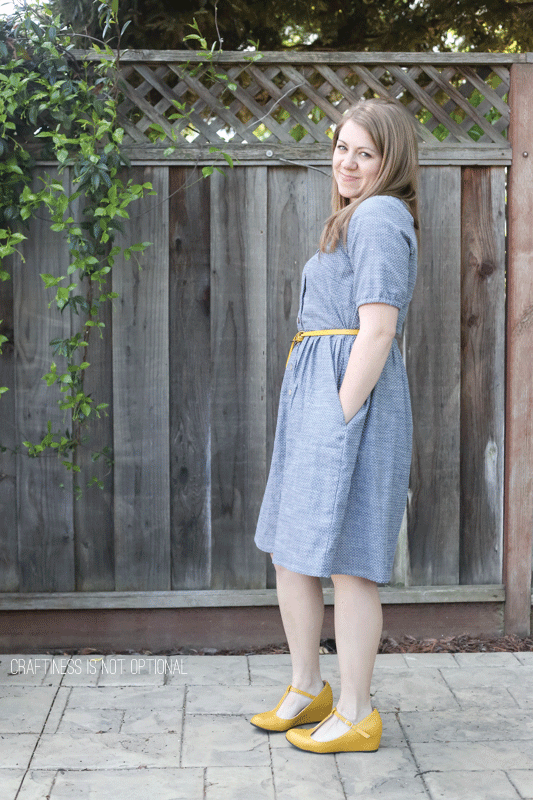 I spent a lot of $$ on the buttons, lol. I found these fab coconut buttons at my local Joanns store and fell in love with them, but I needed ONE MORE BUTTON than what they had in stock. SOBBBB.
Luckily their online store saved my skin and I stocked up on a bunch of necessities while I was at it to get free shipping, haha.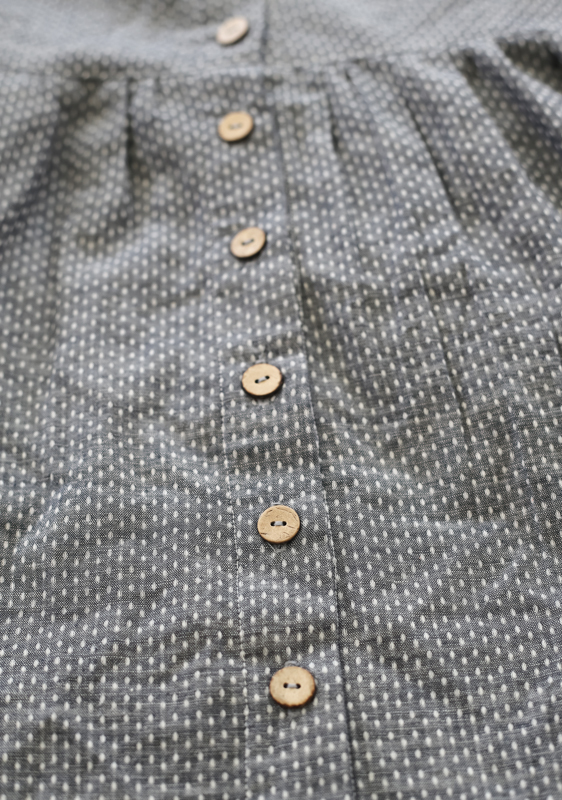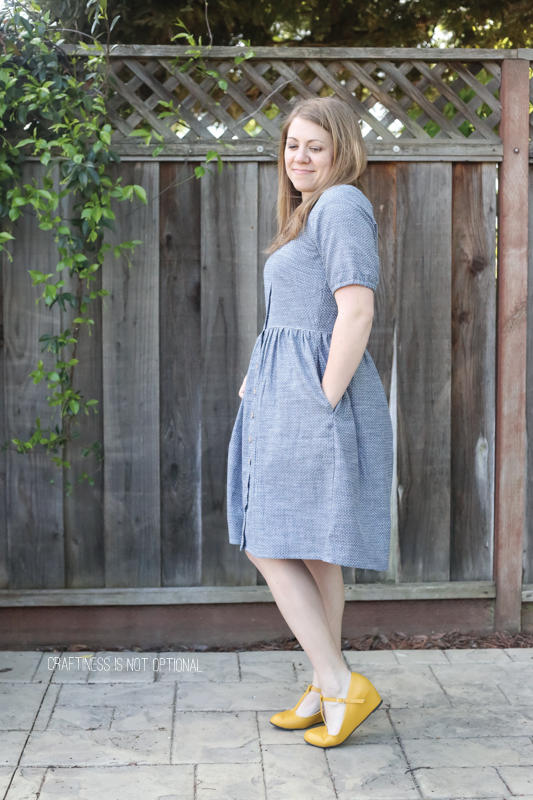 It kind of needs a belt, dontcha think?