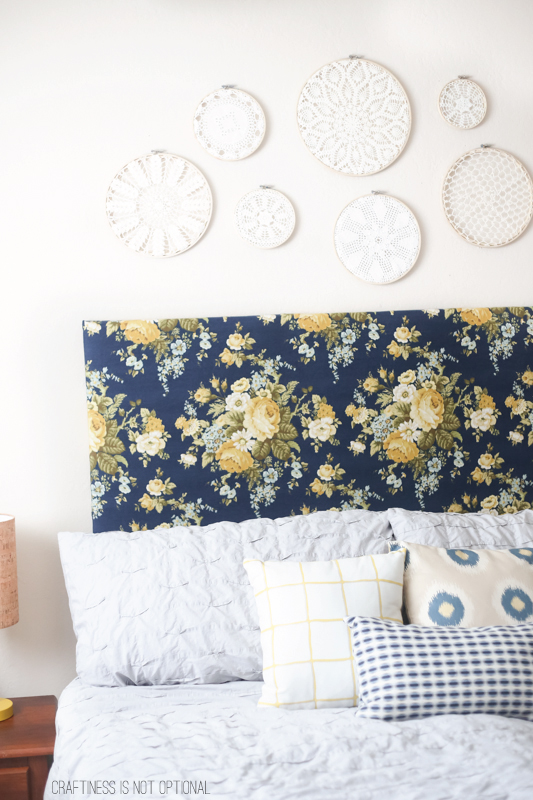 A little master bedroom redo was in order!
I fiiiiinally recovered my headboard! It was a basic brown, which I was getting pretty sick of.
We attached the three separate pieces and I recovered it as one piece. I picked out this floral fabric which I ADORE. It worked out perfectly!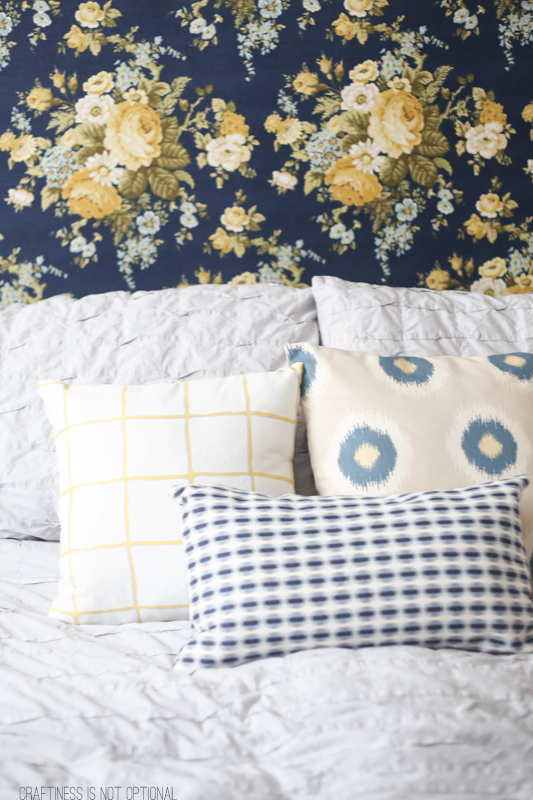 I also whipped up a few pillow covers that coordinate with the headboard-checks, ikat, fuzzy navy pattern?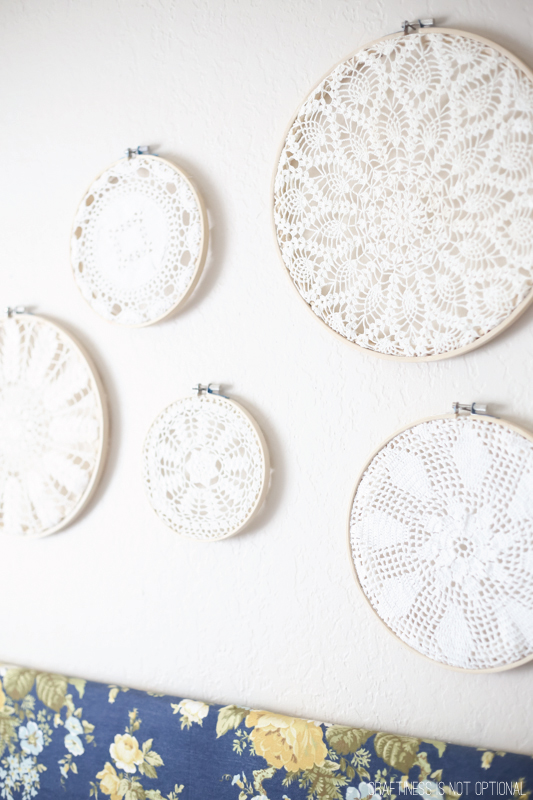 but my favorite part, and I guess the part that puts me over into granny chic territory, are these doily hoops I made! I bought a bunch of vintage doilies for $20 or so and popped them into some embroidery hoops..cut off the extra and glued the edges under.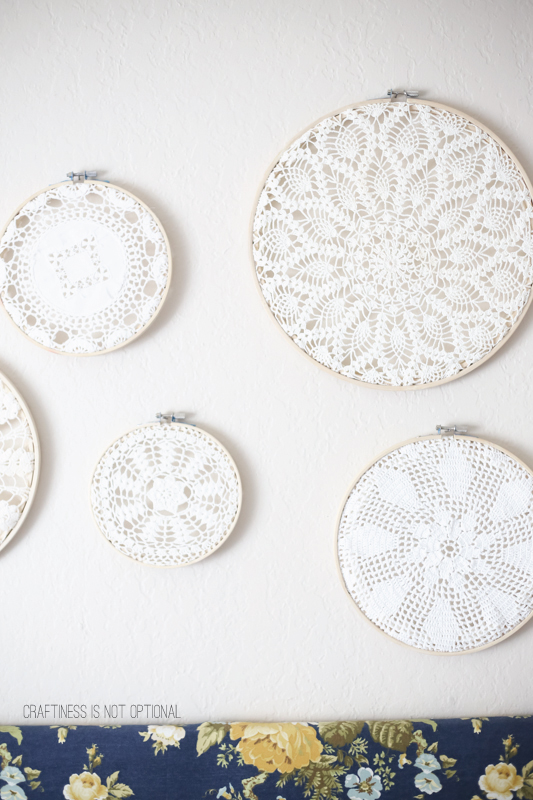 It's been a nice little facelift to our master bedroom!