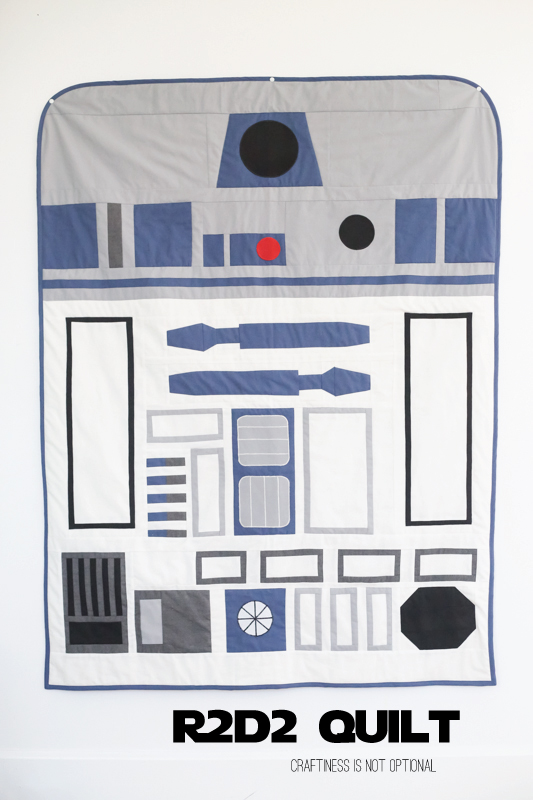 I've gotta say, right off the bat, this quilt is probably one of my favorite makes of all time.
It was SERIOUSLY hard to part with, but since I made it for a friend, and decided I could make myself one someday…I let it go. barely.
(edit, actually this quilt pictured is MINE my kids! I made two actually, started the second right after I finished the first because otherwise I knew I couldn't let it go…lol)
You know we are Star Wars fans in this house, right?
see here, here, here, here, here, here, and here. (I will probably regret sharing that last one with you…haha)
One of my oldest friends is having a baby boy! Her hubby is a huge SW fan and she's converted to the dark side. or light. hem.
I've had this on my list to make for awhile so this seemed a great opportunity!
I took inspiration from a few r2d2 quilts I had seen online and on Etsy, and also a lot from a little R2D2 candy tin I got from Disneyland that showed the layout of all his gadgets and circuitry perfectly.
At first, I created a pattern on illustrator-not a legit pattern like you're imagining, just a basic outlay so that I could use that for my measurements.
I winged it like that for the first quilt, and then decided to make another and take notes and measurement so I can create a pattern someday! I have all the pieces just need to write out the directions.
I pieced this from the top up-using mostly fabric in my stash, I did have to run out and get some grey and white.
  I also used more math for this quilt than I have the last 10 years.
so there's that.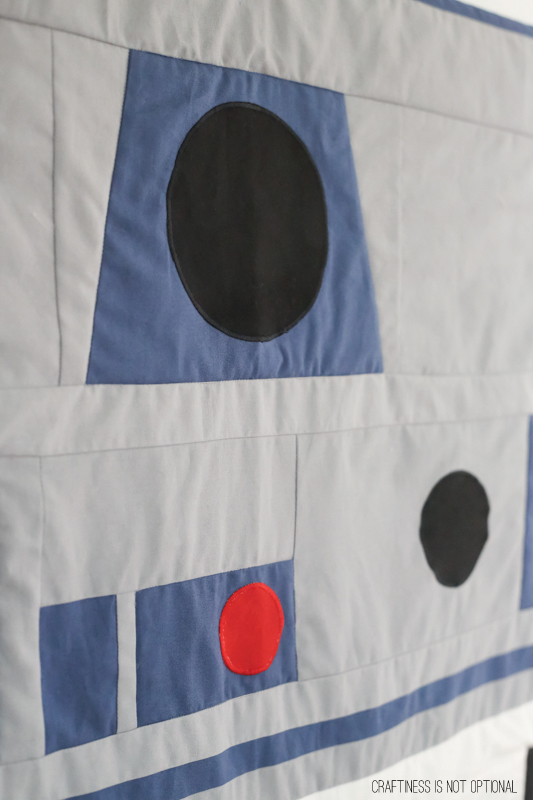 The plan was to free motion quilt it but my foot didn't come in time, so I used my walking foot to quilt around most of the details, which I ended up liking  A LOT.
the circles are appliqued on!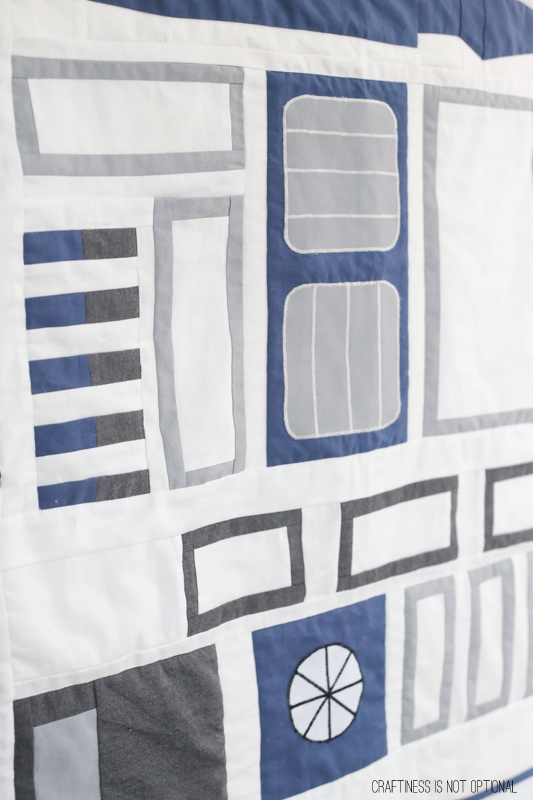 Those little screwdriver pieces were the trickiest!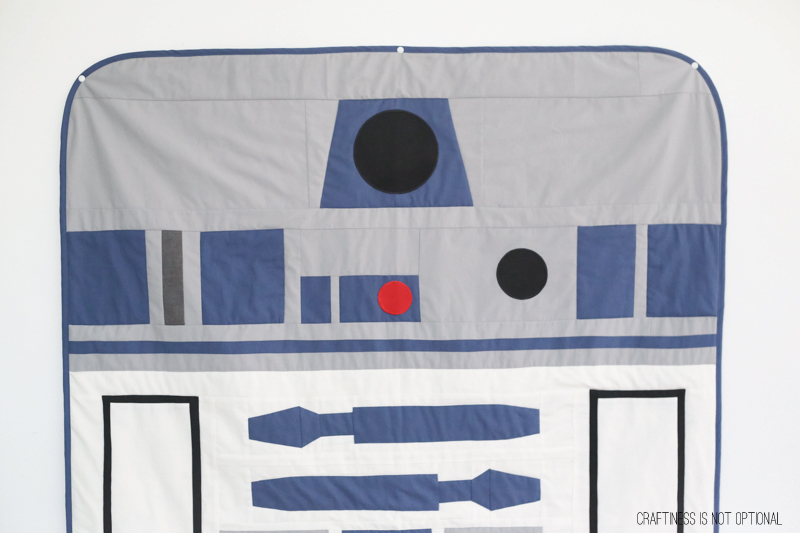 mostly basic stuff except that octagon-that was FUN to figure out. haha…hm.
again, math. you are my nemesis.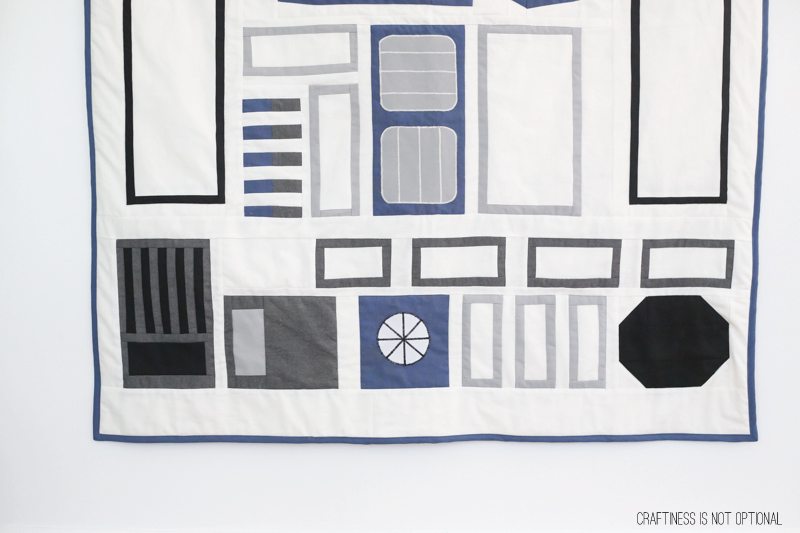 I backed it in this PERFECT SW print. Sadie has been begging me for a dress in this fabric, but I promised to get more for her, cause this was just too perfect.
perfect!
Ok I'm back-was sidetracked. had to hunt down more of this fabric.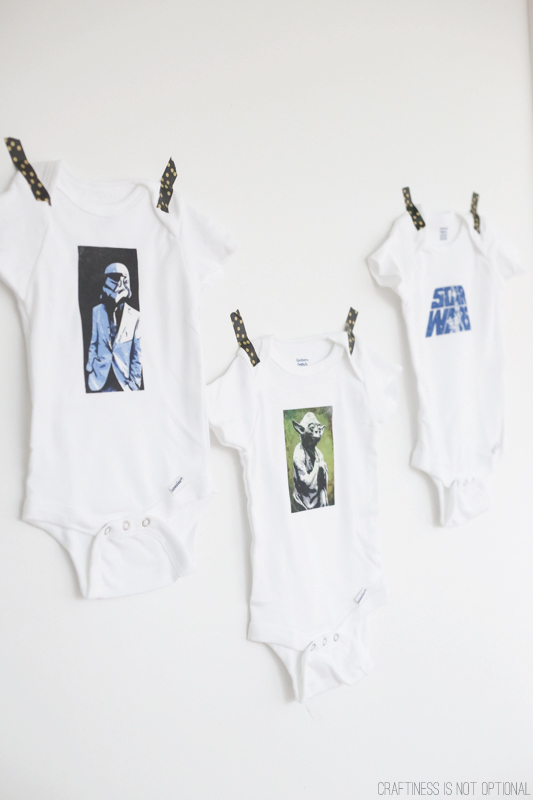 So my friend I made the first quilt for…(she loved it in case you were wondering) I also made  her some onesies using TAP paper, (affliate link) which still amazes me to this day.
I love it!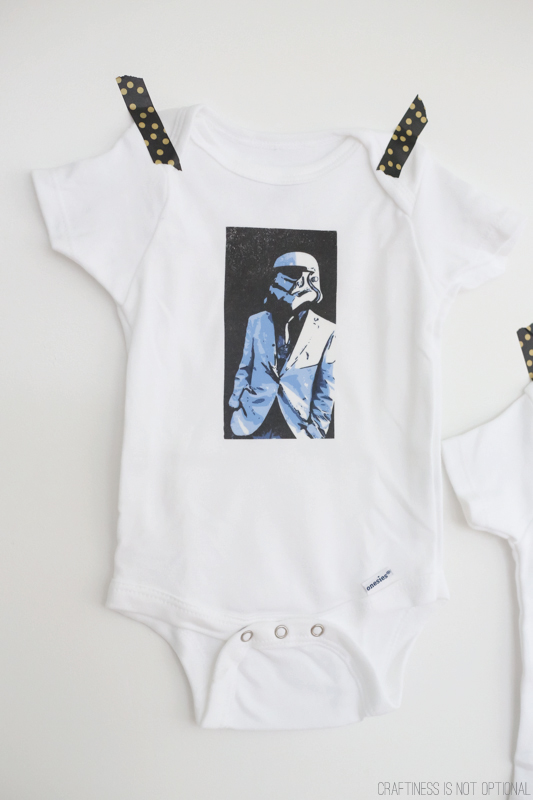 I found the images on Google search. Love this hip stormtrooper.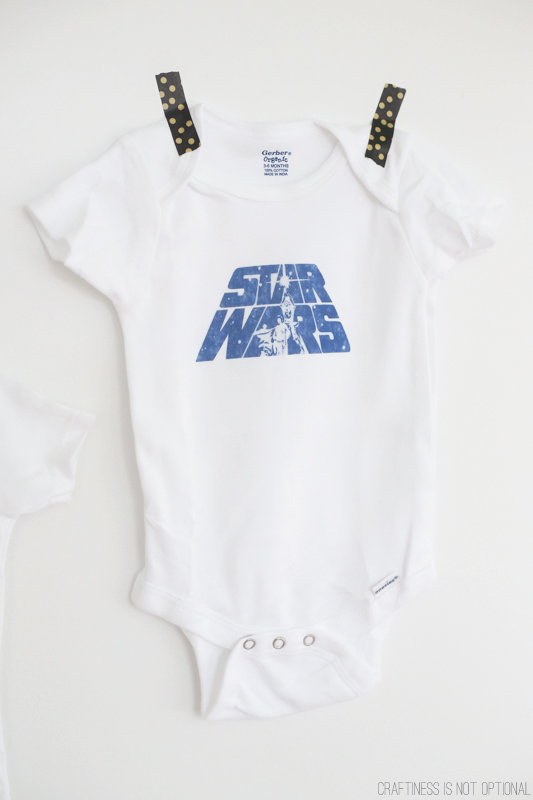 classic logo…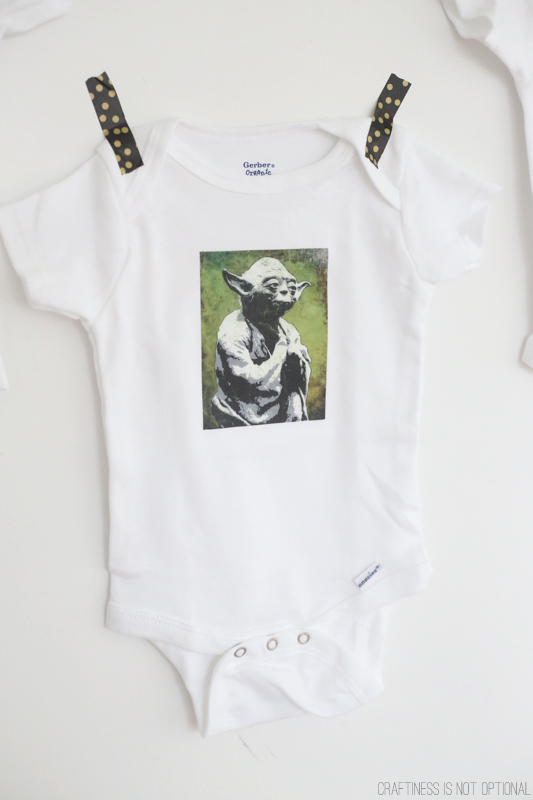 and wise Yoda.
And because you know I LOVE a good theme, I bought this book, and this X-wing softie for them.
Man I love a theme. especially this one.