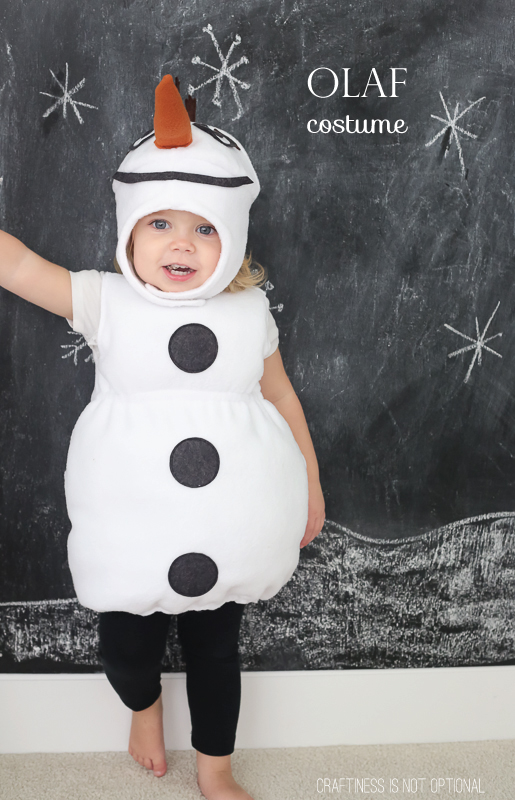 so the second part of the Frozen gang is, of course, Olaf the snowman! (er, snowtoddler)
Sadie and Charlotte were insistent that Ava be Olaf for Halloween, and since she's not even 2, of course she was game.
the first time I put it on her she freaked out actually, didn't like it at all.
the second time, luckily, she loved it.
(though the candy helped)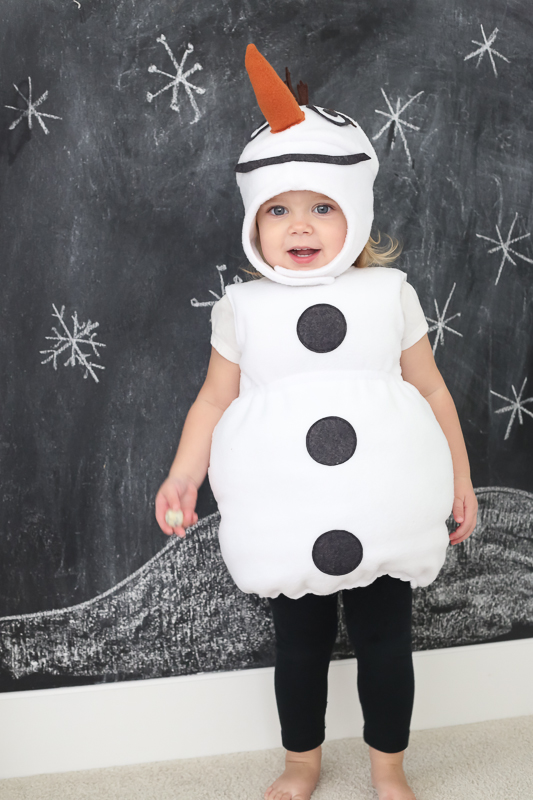 I used Amy's awesome patterns and tutorial, tracing around it about 1/2″ to enlarge it for Ava.
I bought the white and orange fleece fabric from Joann Fabrics.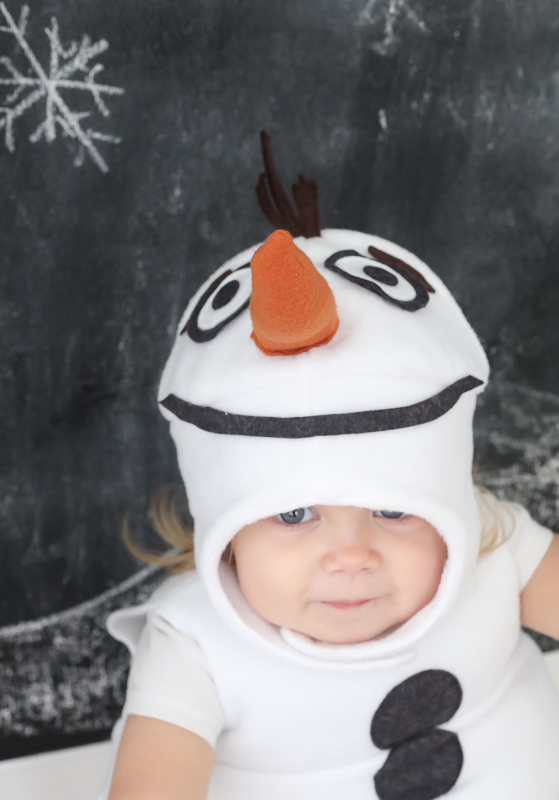 I LOVE seeing this cute face peeking out of her Olaf hat!
She says "Ola! Ola!" whenever she sees him or her costume.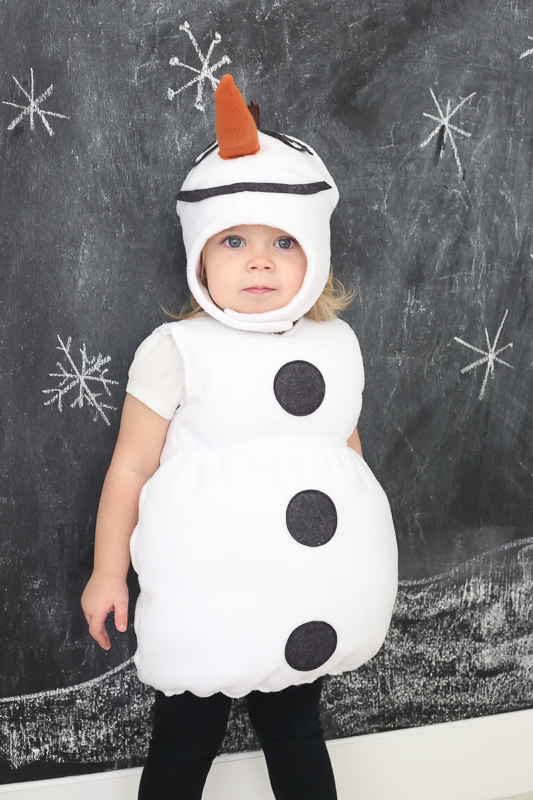 The sewing was really quick and simple.
I love sewing with fleece for costumes-no need to finish the edges!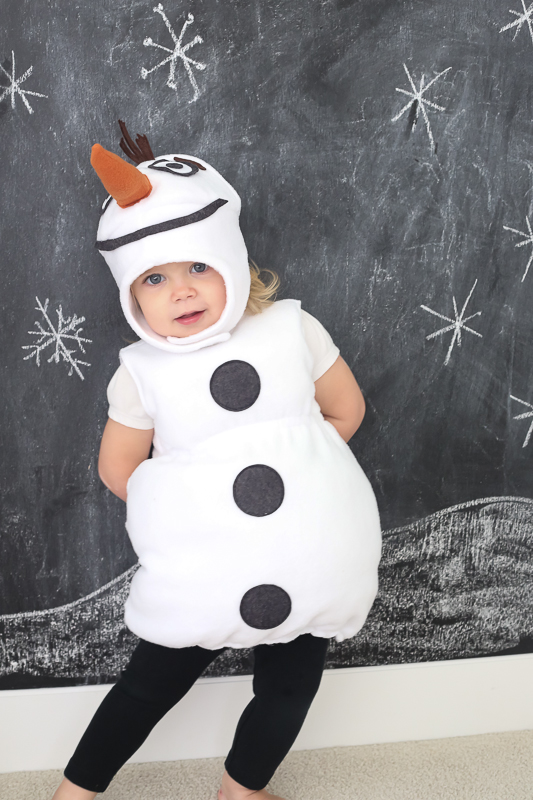 Did you miss Sadie's Frozen party earlier in the year?
Check it out if you didn't already!