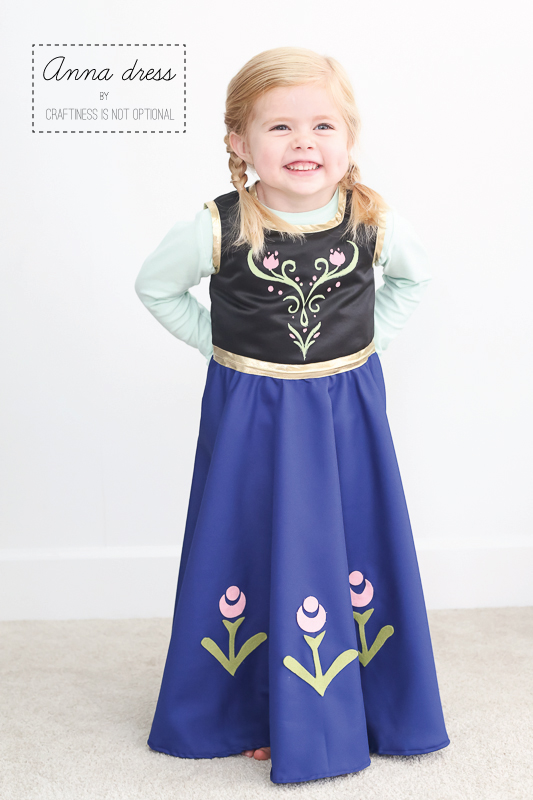 So my kids are being super duper original.
They are going as Frozen characters.
I know, I know. However did we come up with the idea?
ahem.
warning: tons of pics ahead.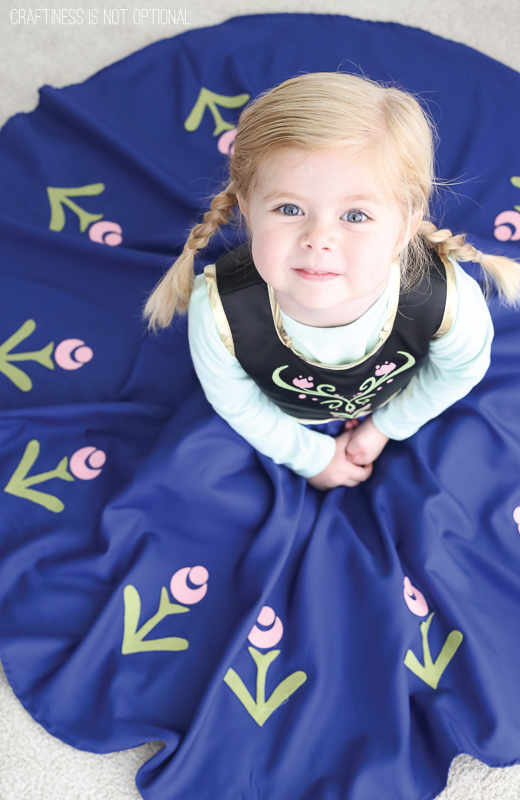 So, Miss C is obviously…Anna! Sadie claimed Elsa way back in May when I made her dress (which I need to post still).
Ava is probably going to be Olaf.
The fabrics are from Joann Fabrics-except the blue knit which is from Girl Charlee.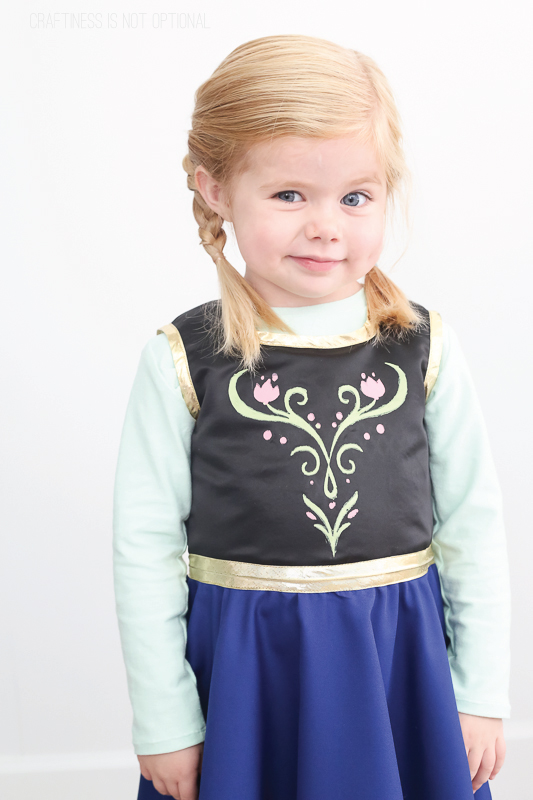 So let's talk about the dress! I had A LOT of fun making it.
I used the Geranium pattern as my starting point for the bodice and altered it a little, squaring out the neckline and lengthening it too.
I trimmed it in gold bias tape-and cut out the freezer paper stencil for the floral design on front with my Silhouette.
Which worked great! the paint, however was tricky.
The fabric was soaking up the paint like nobody's business so I had to do like 10 coats, and therefore it wasn't very crisp.
But, it IS a costume, and with those I generally make some shortcuts.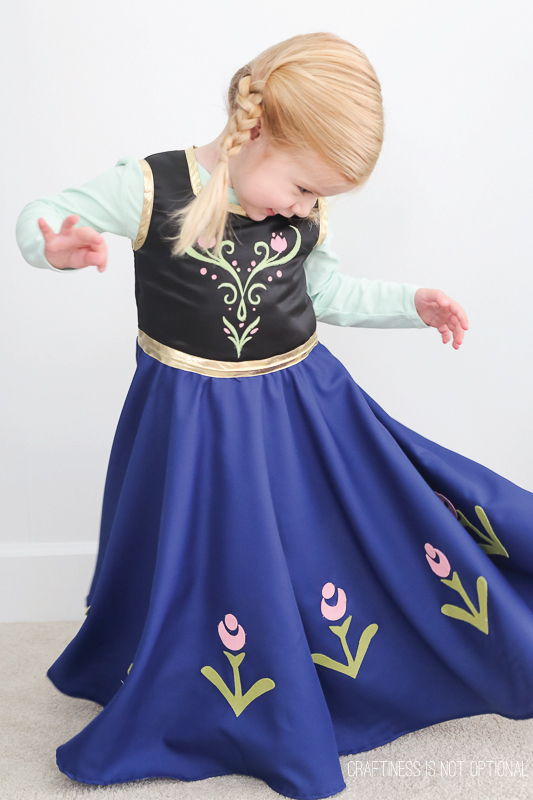 For the circle skirt, I used the Georgia Twirl skirt pattern and lengthened it too.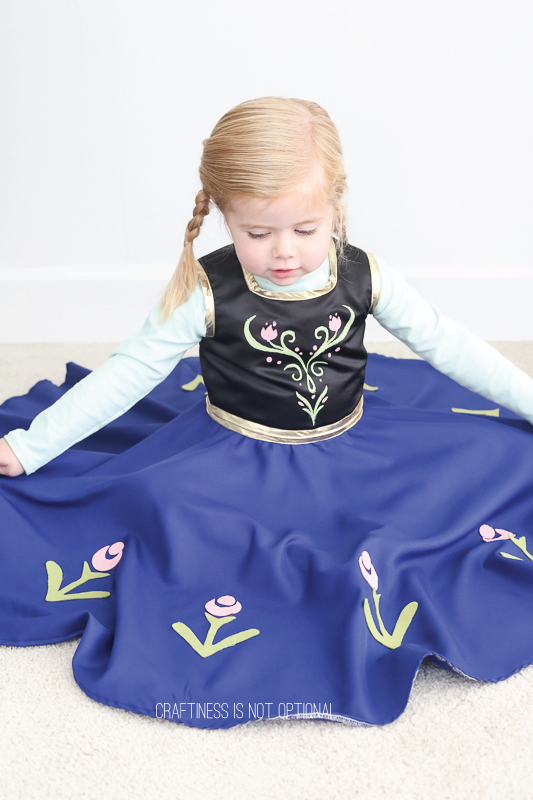 For the little flower accents-I decided to use felt and hot glue them on (again, CSC-Costuming Short Cuts).
Sometimes you just gotta glue it and be done with it. I do wish I'd placed them about 3-4 inches lower, but oh well.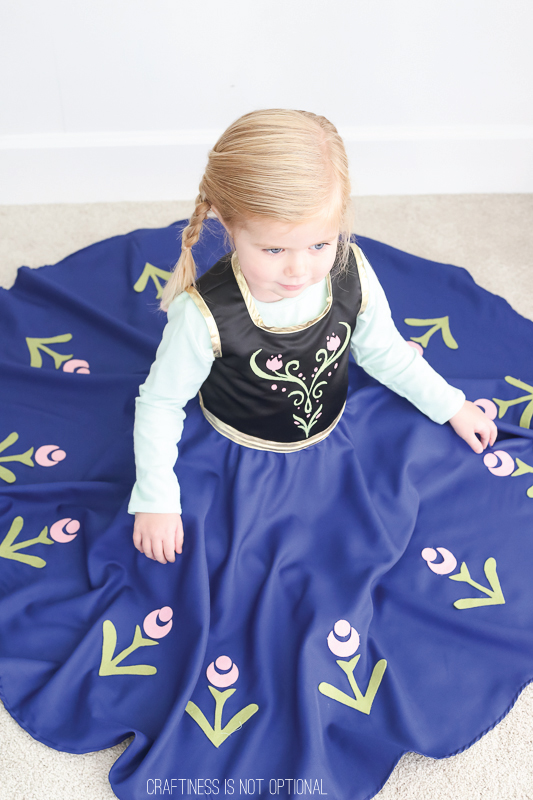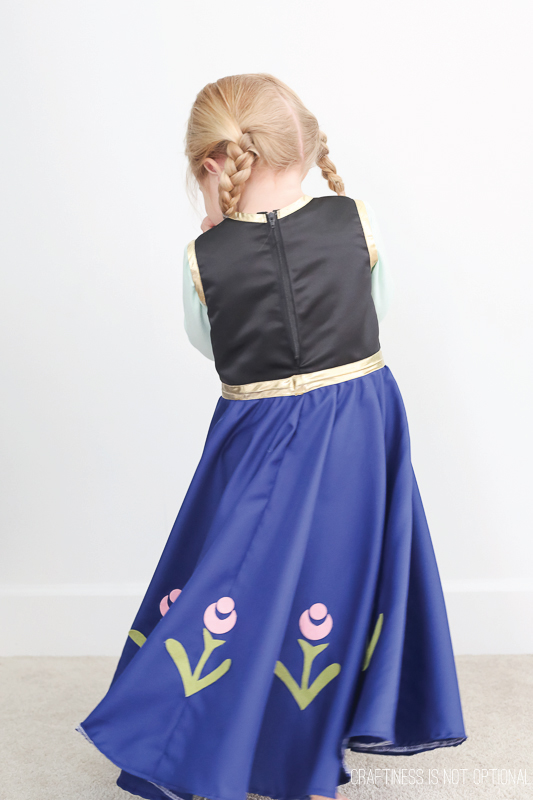 It zips up the back and fits quite nicely!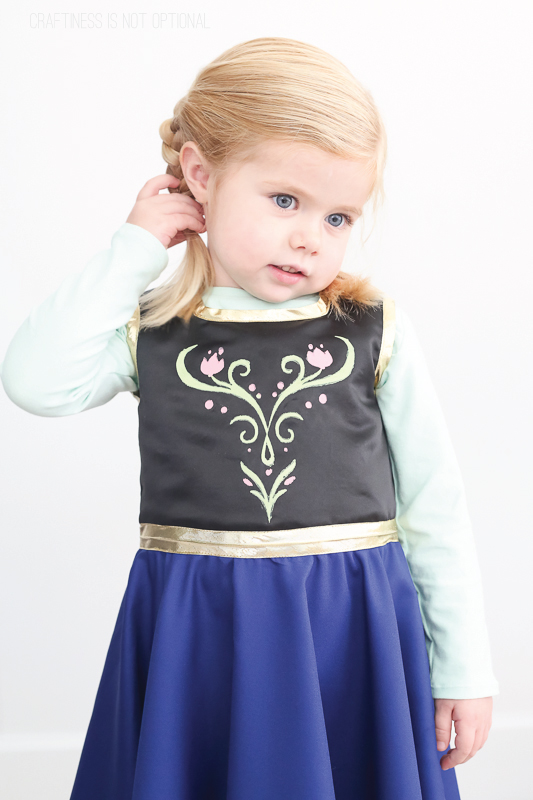 The shirt I made with my Nessie top-straighten out the sides and hem and it's a basic tee!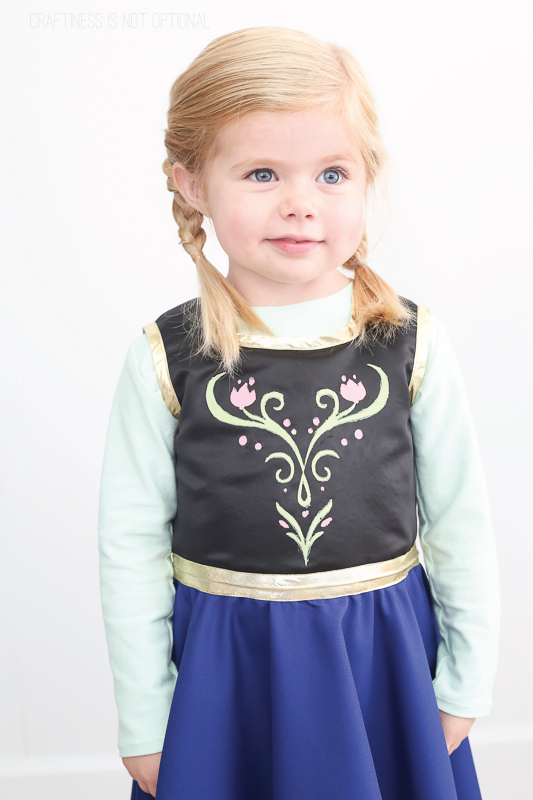 Again…wow that freezer paper stenciling…not my best work.
but she LOVES it. I mean LOOOOOOOVES it.
So that's why I keep making their costumes every year.