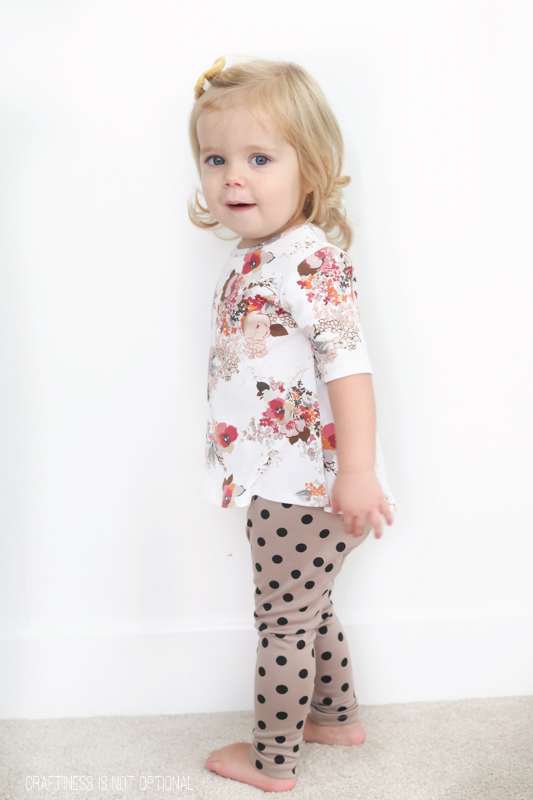 I guess this is one of my all-time favorite pattern pairings for an easy to sew, comfy outfit for my girls!
How many have I made?
plus countless other Nessie and legging pairings my girls have worn.
It's practically their uniform.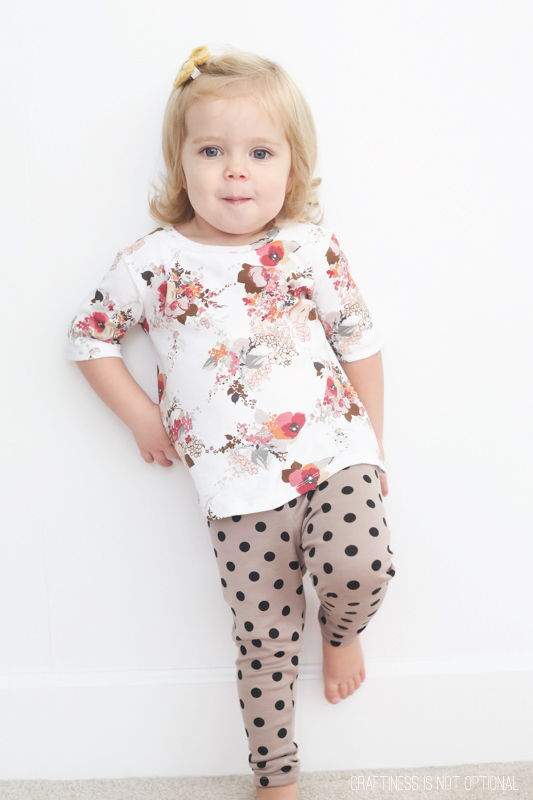 For this fall season, I chose some warmer colors and mixed some patterns!
I feel like kids look SO adorable in mixed patterns, probably because it looks like they dressed themselves, or….because they did dress themselves.
Charlotte is GREAT at matching her polka dots to her polka dots. Or purple socks with red shoes. She cracks me up.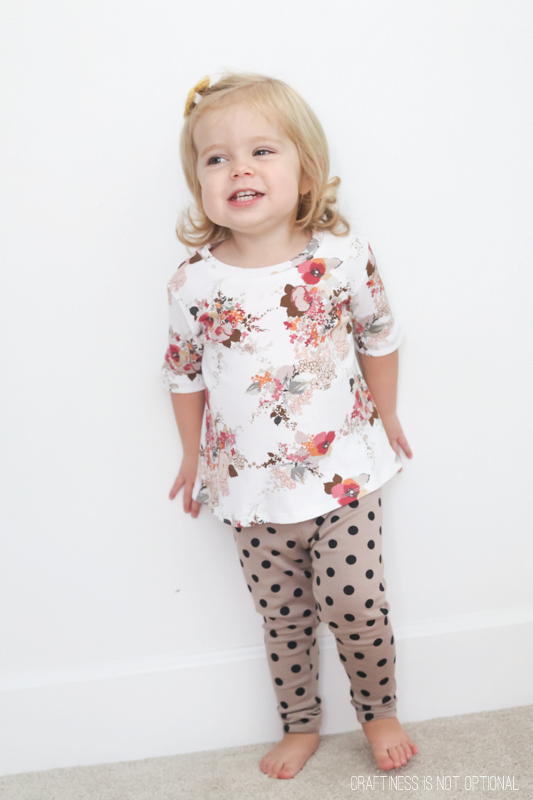 Anywho-quick deets on the fabric and patterns.
Go-to leggings (affiliate link)
fabric from Girl Charlee (out of stock, I think)
size 2T for both!