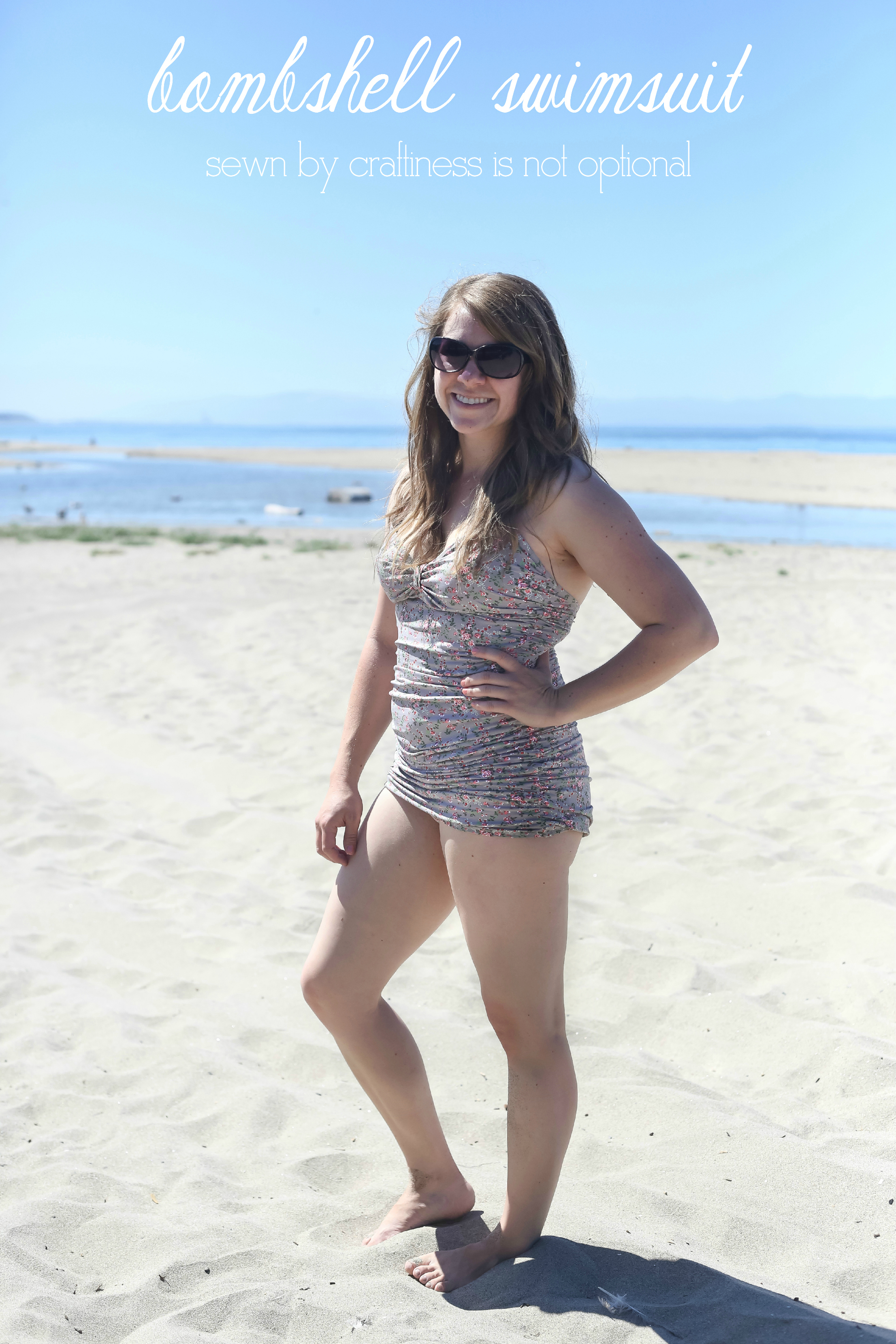 I made a swimsuit, guys. FOR ME. I am all kinds of happy with this suit….not so happy about posting pictures of myself in a swimsuit online…ha…ha…haaaa.
I have issues like anyone else…but let's talk about the sewing, cause that's more fun.
you may have recognized this as the Bombshell Suit pattern by Closet Case Patterns.
I enjoyed the pattern a lot-the sewing was actually not too bad and I learned some new skillz…
the bombshell sew-along directions were more helpful than the patterns…I don't really get that, I'd rather it all be in the pattern file, but oh well. it wasn't too hard to find.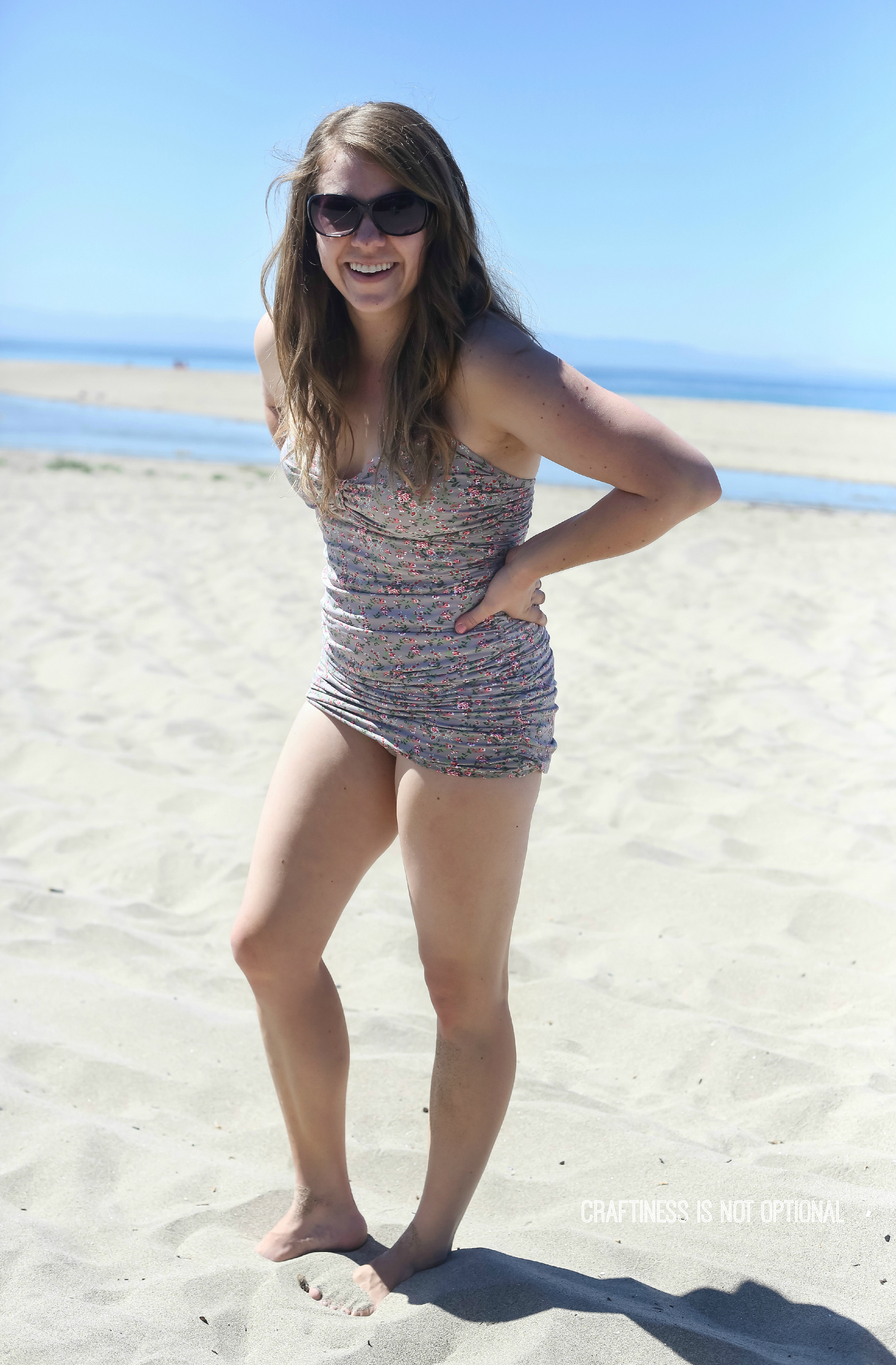 the sizing was spot on for my measurements, and fit great, even though it looked so small on my cutting table… (negative ease ya know 😉
I sewed up View A and sewed instead of the ties, a simple band with elastic in it around my neck…of course forgot to move my darn hair out of the way for a pic. It's supported, trust me.
(not that there's much to support anymore…lol)
I did sew in some foam cups from Joanns though…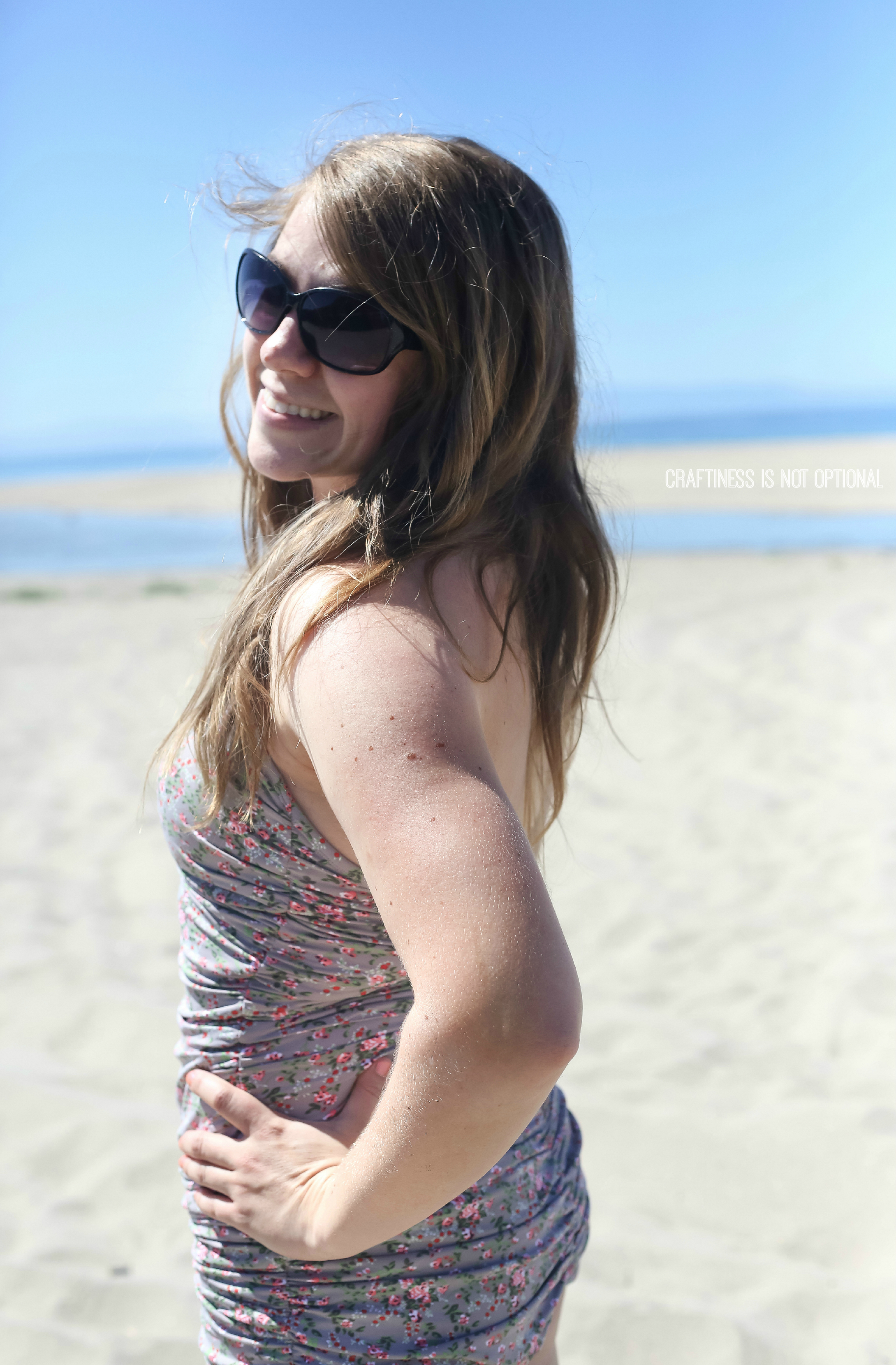 I LOVE the ruching on the sides and back-so flattering! and the whole retro vibe of the suit I really loved.
the front (skirt looking part) of the suit I especially loved-modest and cute!
I sewed it from this amazing Italian swimwear material…it's really gorgeous high quality stuff.
I have quite a bit left so I'll definitely be making a suit for at least one of my girls out of it!
it's just too cute to waste!
so basically, loved the whole process of making this suit (only took a day!), loved that I crossed something off my sewing bucket list that I always thought was SO unattainable…and have a cute, COMFY suit to wear now!
Yes, I wore it all day, including the ride to and from the beach, and had no complaints…no riding up if you know what I mean…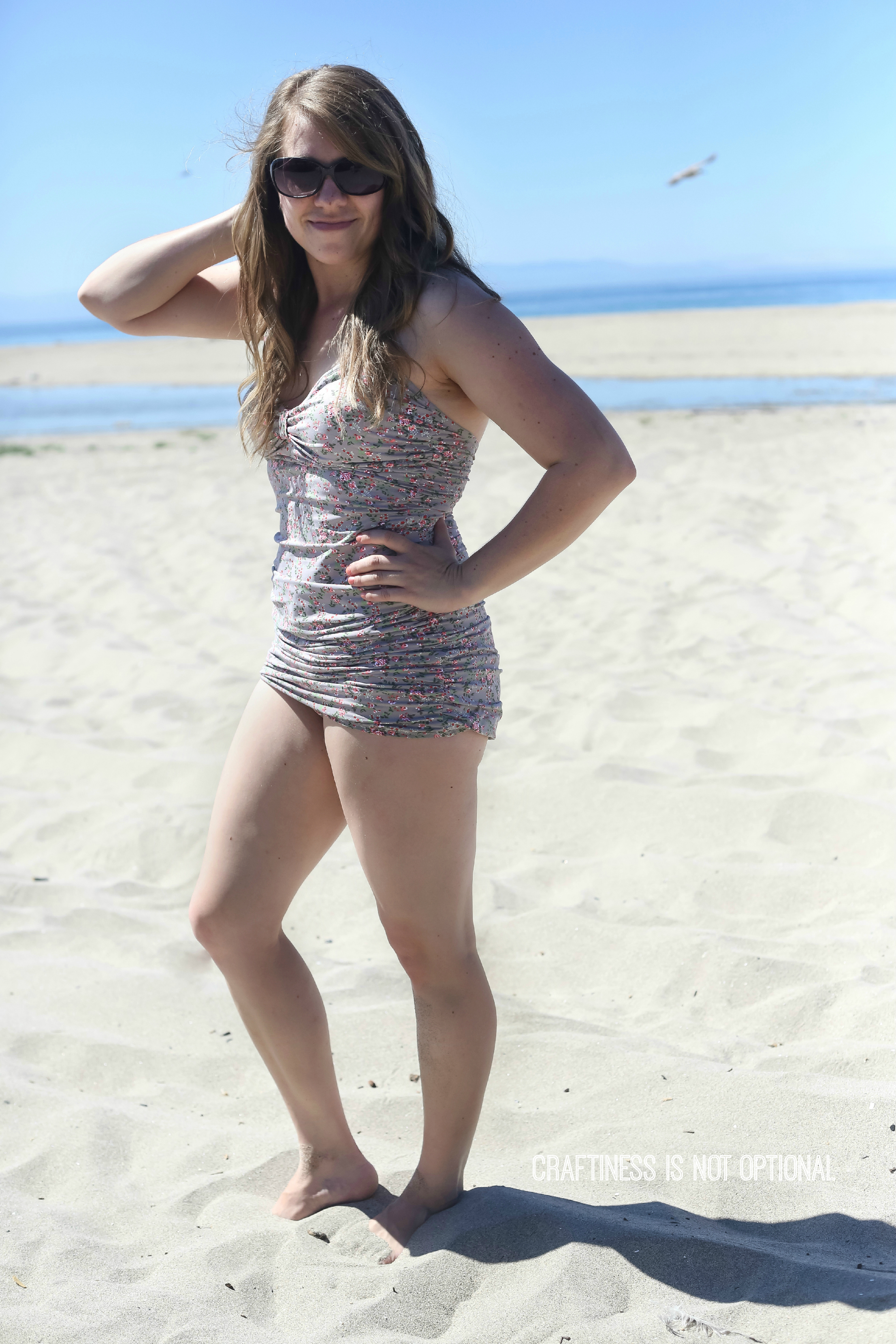 I'll leave you with this awkward pose.
pin up model I am not!
I mostly just look confused..