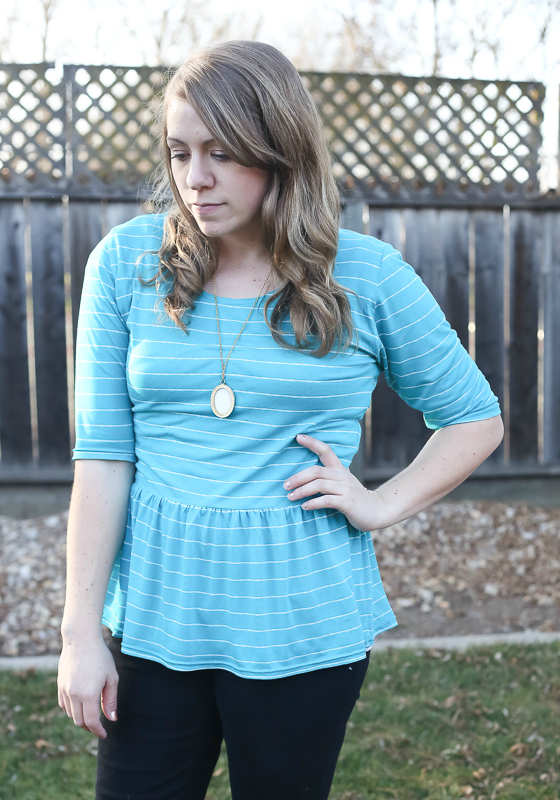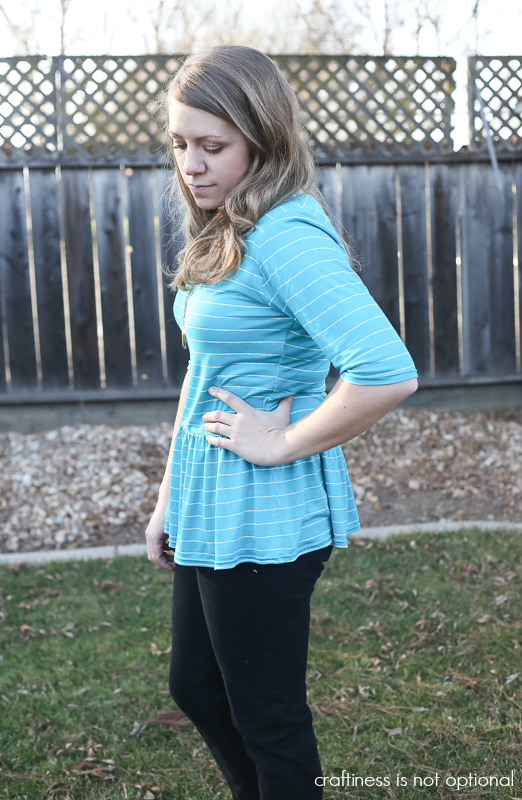 My good friend Kate just came out with her first womens pattern, the Penelope Peplum. (aside: best pattern name EVER) and it is awesome! A quick sew, cute and flattering, and comes together perfectly. I sewed up a large but I think if I make it again I'll do a medium. I used elastic thread in the bobbin when sewing the peplum to the top of the shirt and that worked well. Another fabulous pattern from a fabulous lady!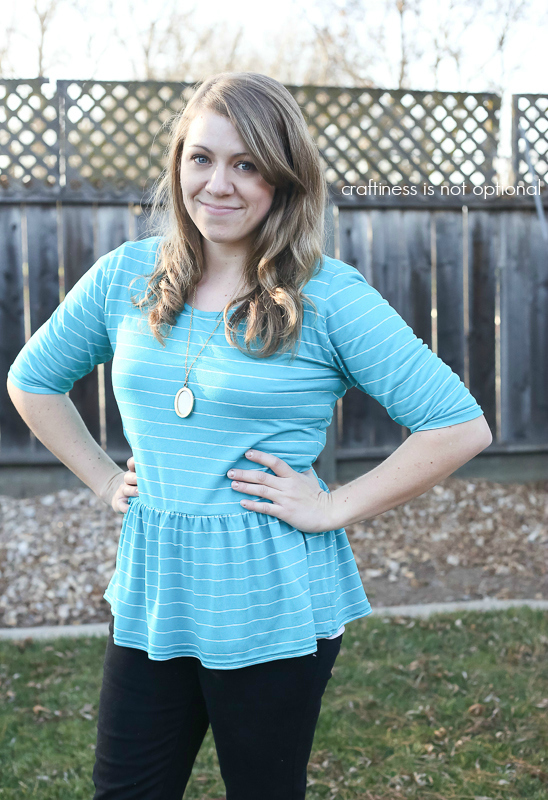 I used some great teal and white striped jersey from Girl Charlee-(which I can't find on their site-the good stuff goes fast over there!)
It worked well but was on the thin side. Very comfy to wear though!