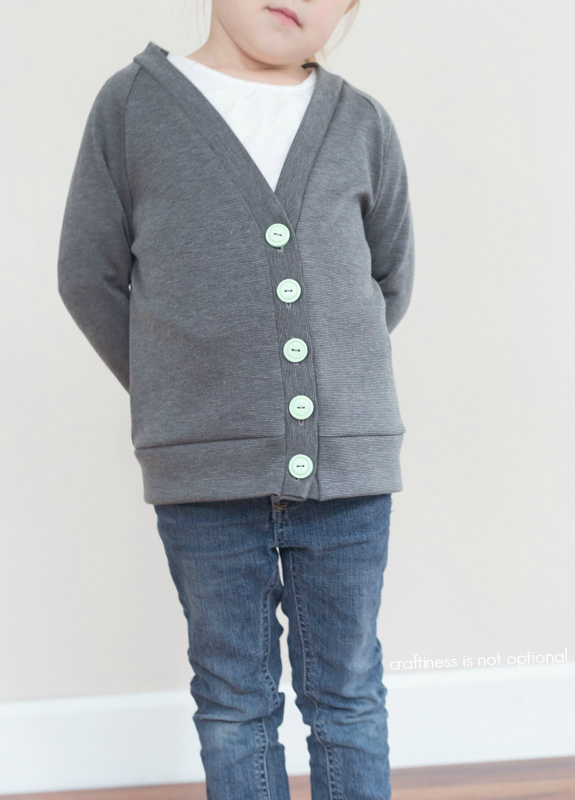 For day two of Kids Clothes Week, I finally, FINALLY sewed up a Greenpoint cardigan! and then quickly wondered why in the world I hadn't done so earlier! I've had the pattern ever since it came out, but for some reason it always got pushed to the back burner. It's a fabulous pattern-the instructions and tips are impeccable, and it sewed up beautifully! I used some buttery soft grey pinstripe knit I got when Kristin was visiting (still need to post about that!), she actually got some too…it'll be fun to see what she makes with it! It's a sturdy knit which made it perfect for this pattern. I sewed buttonholes on knit for the first time, and had no problems, surprisingly. Just make sure, as Adrianna suggests in the pattern, to use interfacing and do a few practice buttonholes on scraps before attempting them on the placket.
I paired the grey with some mint green buttons I received recently from Fastenation Studios-I love how they POP on the dark grey fabric. Hannah sent me a fun bundle of buttons that I can't wait to use! Her buttons are made by hand with high quality polymer clay and double glazed for a glossy finish. They are lovely in person-and each set is seriously almost identical, with handmade buttons, that is so amazing! See the rafflecopter giveaway widget on the bottom of the post to enter to win a button bundle like mine! (shown below) woot woot!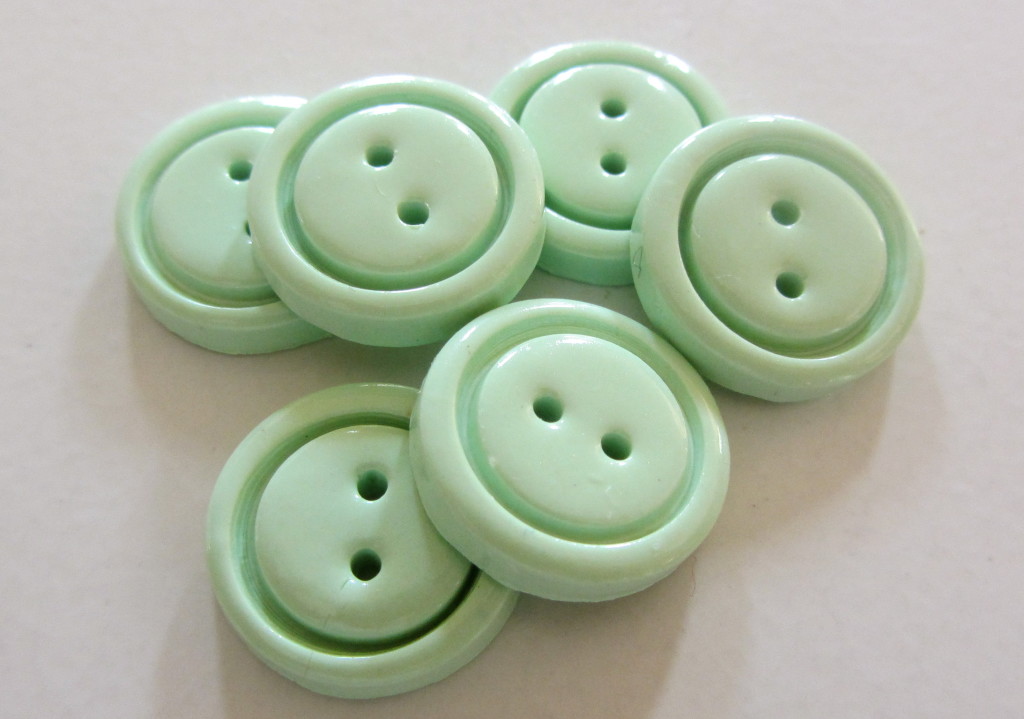 photo credit: Fastenation Studios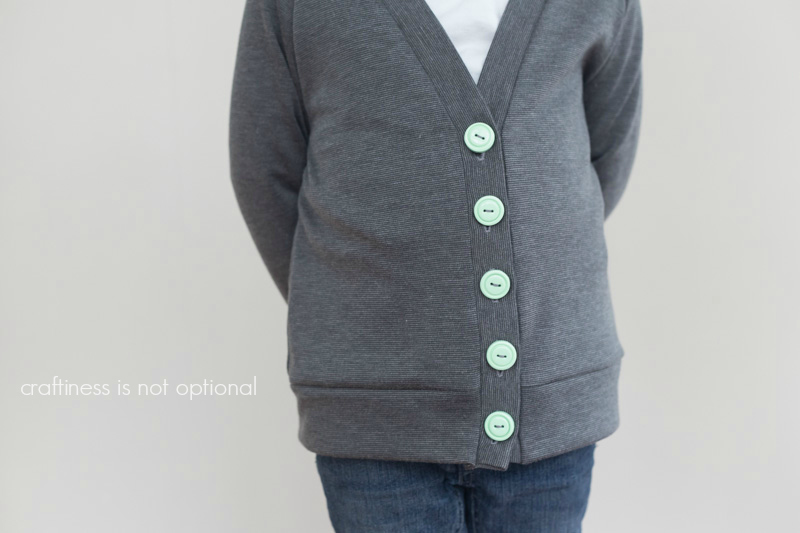 Back to the cardi-I sewed up a 4T and it fits well, with room to grow in the sleeves and length-perfect to last through this winter! I sewed it up pretty quickly, and easily-I used my sewing machine with a zig zag  and then finished off the seams with my serger. I feel like that gives me the best finish for knits.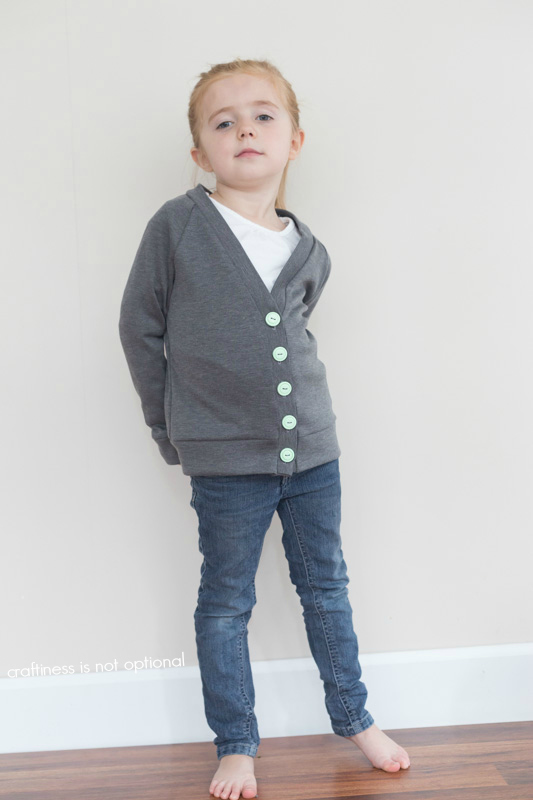 Hauty Sadie is playing at being the best dressed in the house, yet again. I fear I am creating a fashionista. There are worse things, I guess.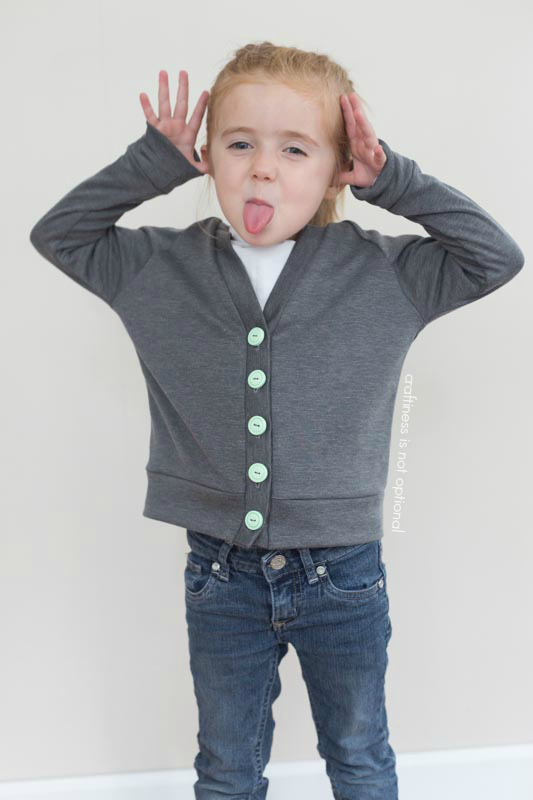 Enter to win this button bundle below! (say that five times fast!)
(Disclaimer: I was sent buttons in exchange for a review/giveaway, but all thoughts and opinions are my own)