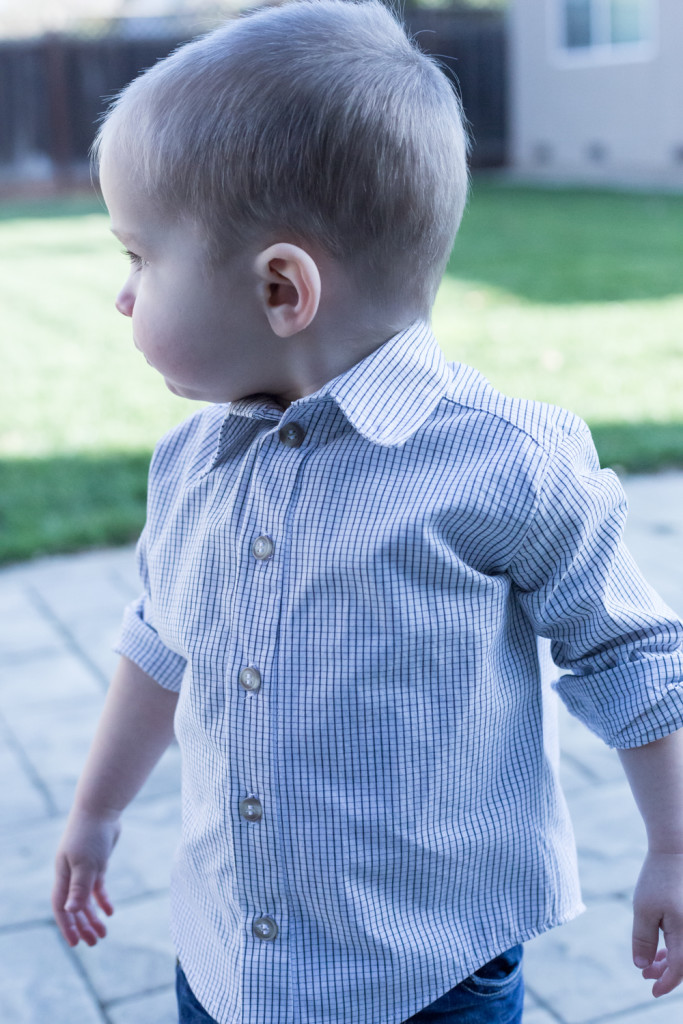 I knew when I started Year of the Boy I was going to be making button down shirts. They're a little boy STAPLE. and oh so adorable!
At least from far away, there are a few mess ups that occurred on this shirt, but luckily the fabric and distance hide them! I couldn't find any fabric I liked locally or the right weight online, so I actually went and thrifted this men's shirt specifically to cut apart-and I think this might be my MO now. For one thing, I know the fabric is going to work well for a button down, there are literally tons of patterns and colors to choose from, and for only a couple of dollars, you get enough fabric + BUTTONS. Also you save the earth a little bit. It's really a win win.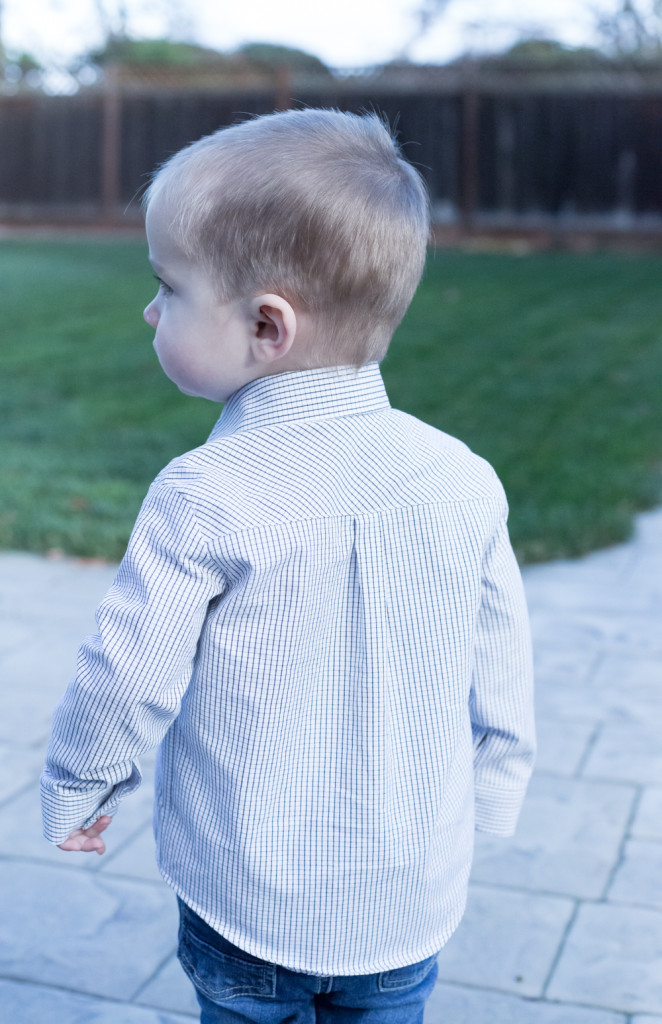 So. Let's talk pattern! I made this with the Blank Slate bookworm shirt pattern, size 12-18 month. This one is actually my second, the first was a muslin of sorts to see how fit was. I shortened the sleeves on this grid version and they're still a little too long, so next time I'll shorten them even more! If you've sewn a button down before, you won't have problems with this pattern. It's fairly intuitive and easy to follow.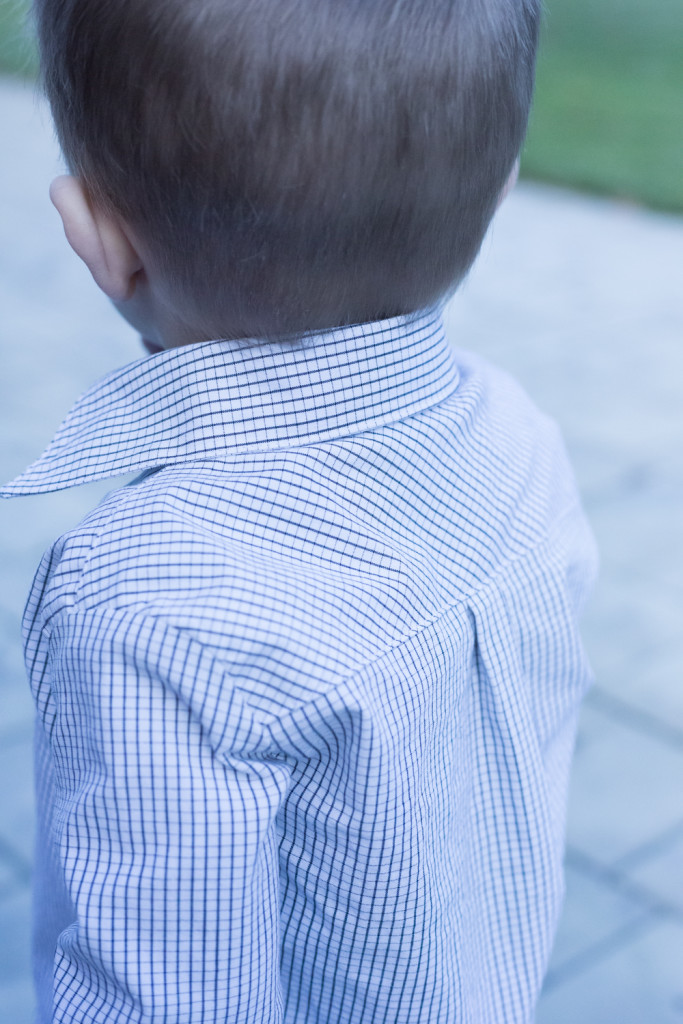 I had just enough fabric to cut the back yoke on the bias and I LOVE it. also that pleat. Be still my heart.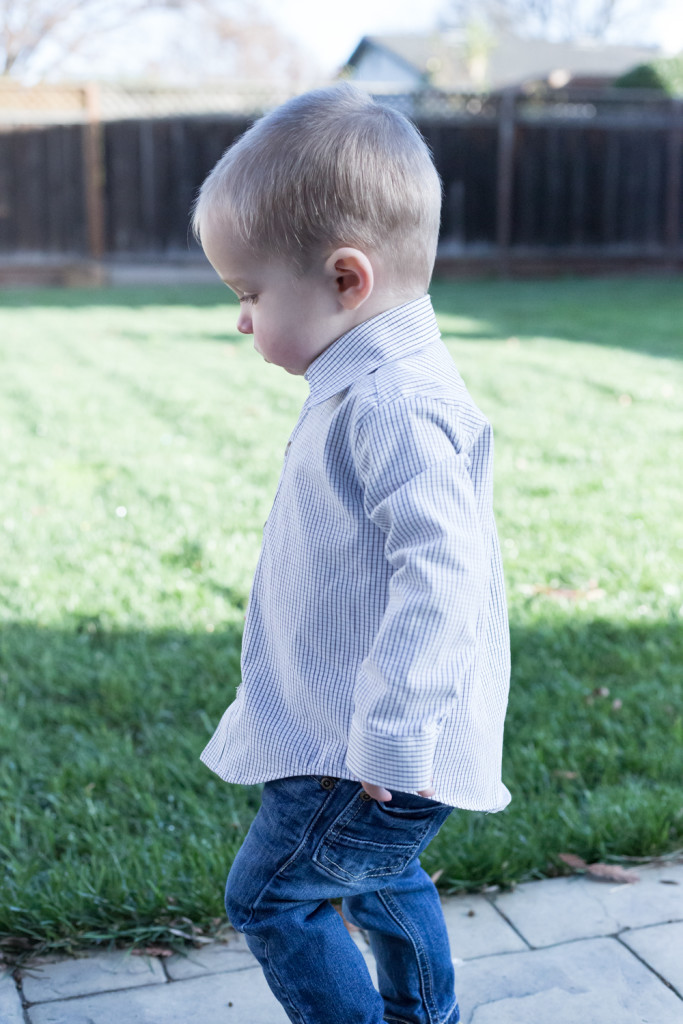 The parts I messed up are because of the fabric. It was extremely hard to tell which side was right and wrong, so I ended up sewing the front shirt pieces to the back yoke, backwards. So the nice topstitched placket ended up on the inside. Like I said, it doesn't show up unless you're hunting for it. Luckily! Also, one of the sleeve plackets was pretty wonky. I think his sleeves will be rolled up for awhile since they're long, so nbd!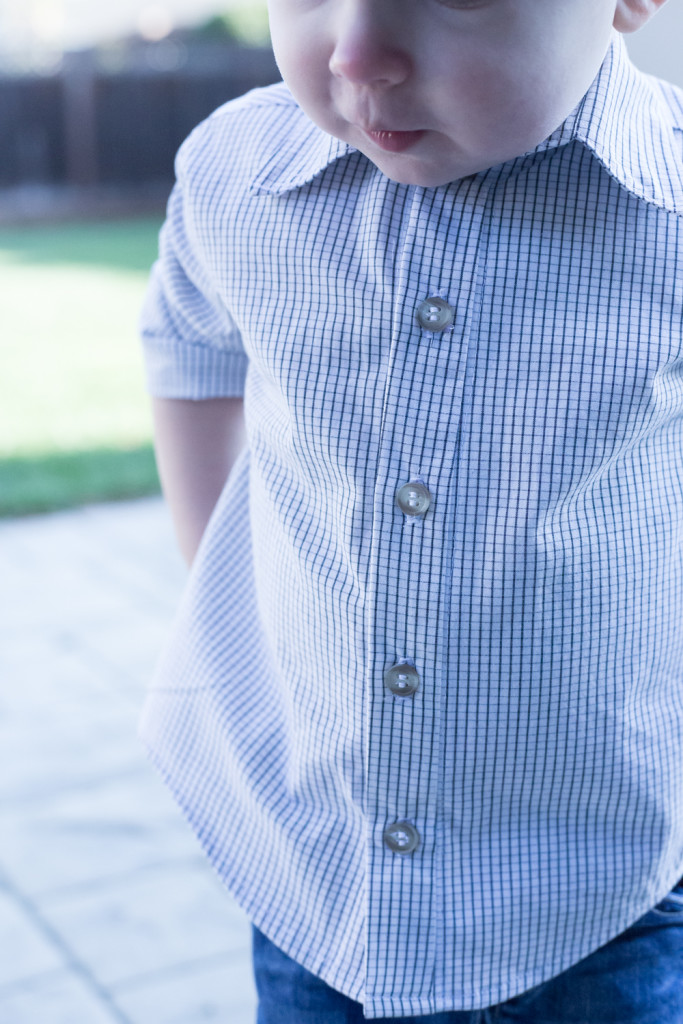 I love the tortoise shell look buttons the shirt came with!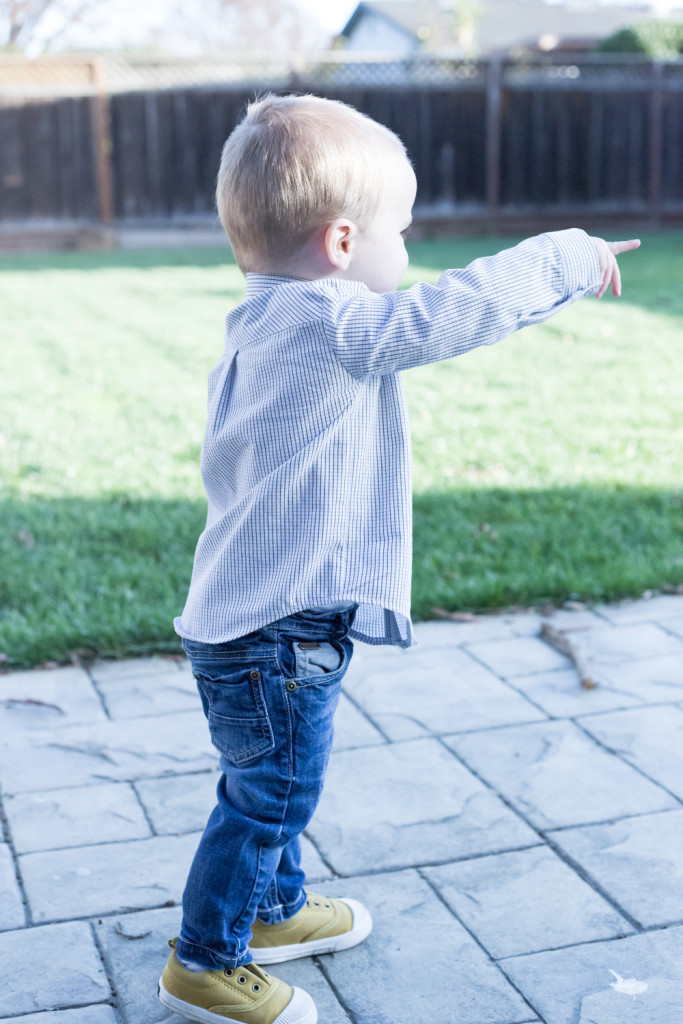 This was not a quick sew however. It probably took about 3 hours. I have a feeling it'll get faster each time, but still. It's a labor of love!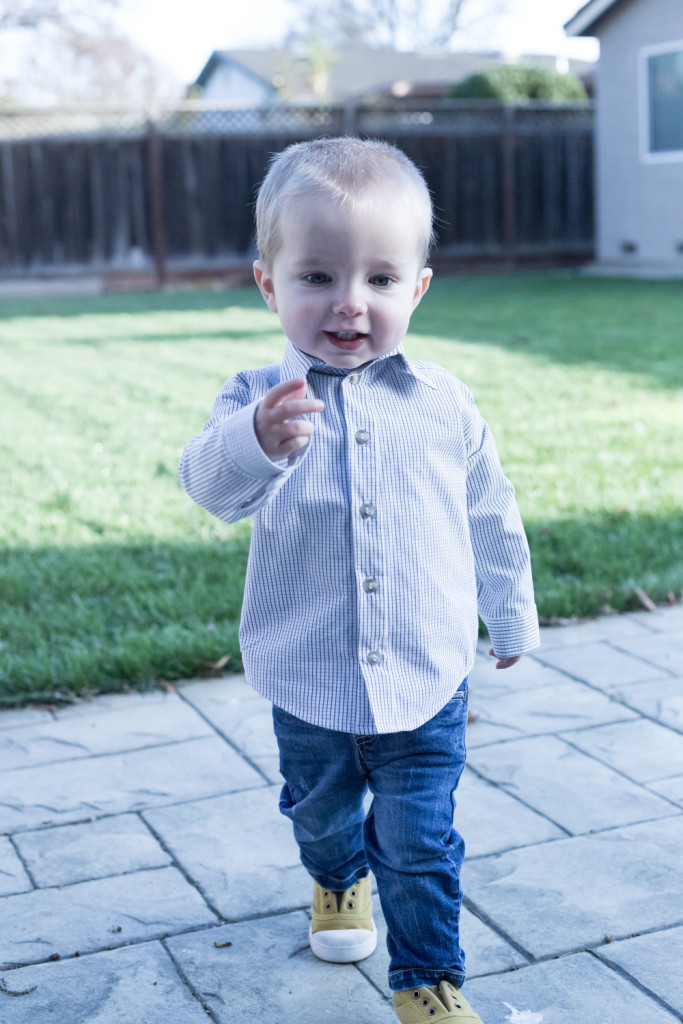 Can't wait to pair it with some of the ties I made Jack! I think it'll go with just about all of them!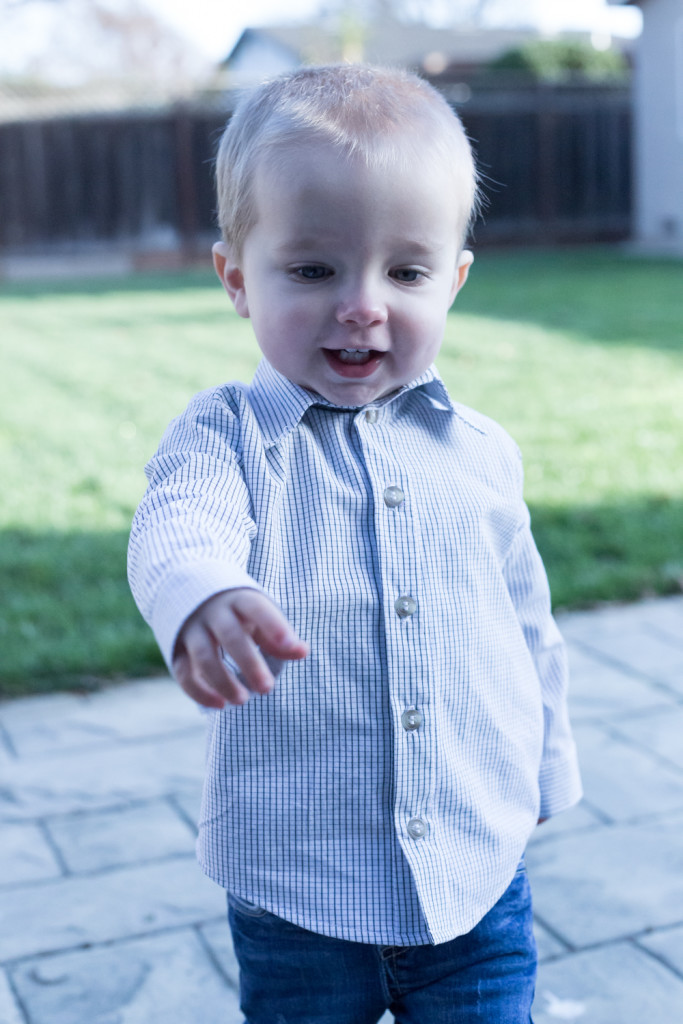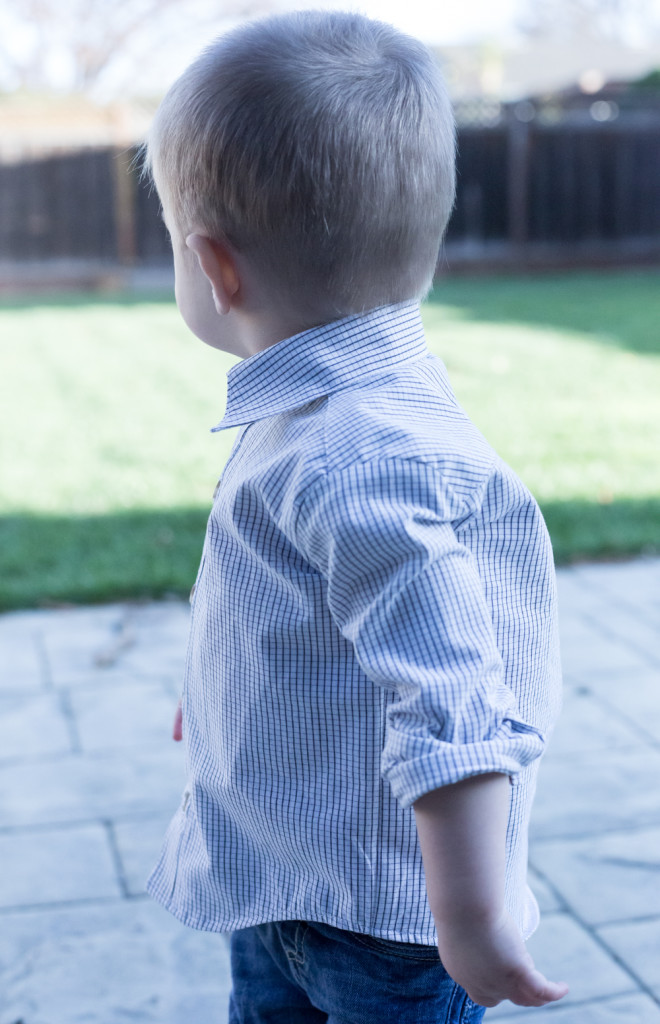 I had just given him a haircut the day before, so this shoot is showing me all the spots I missed. Still learning how to cut boy hair!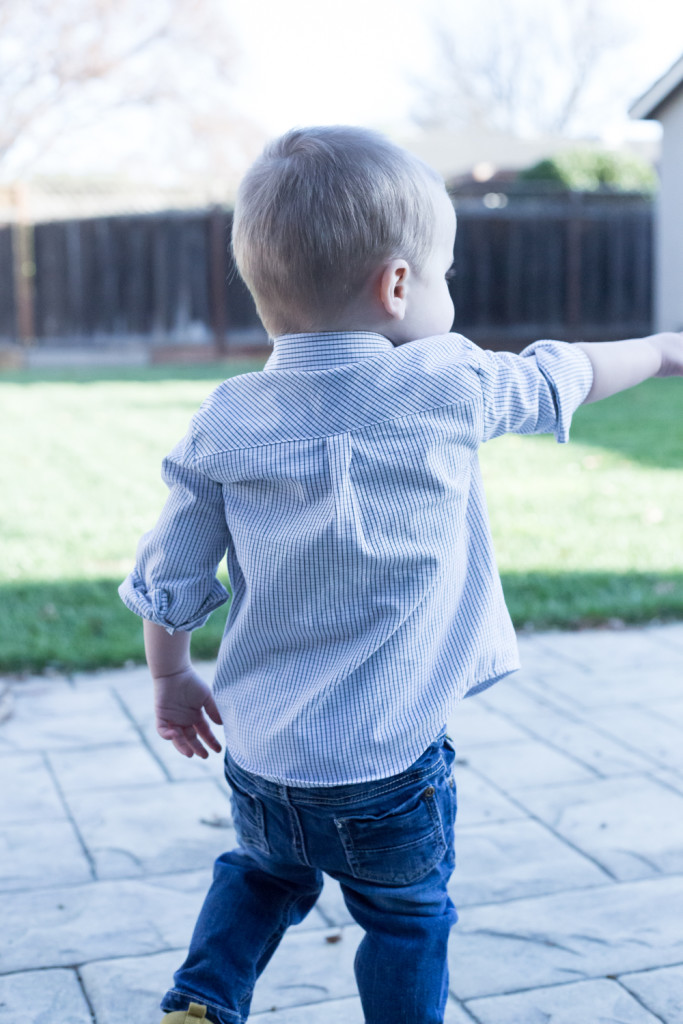 CUTIE
I have more of these planned, and want to try other button down patterns too, just for fun!