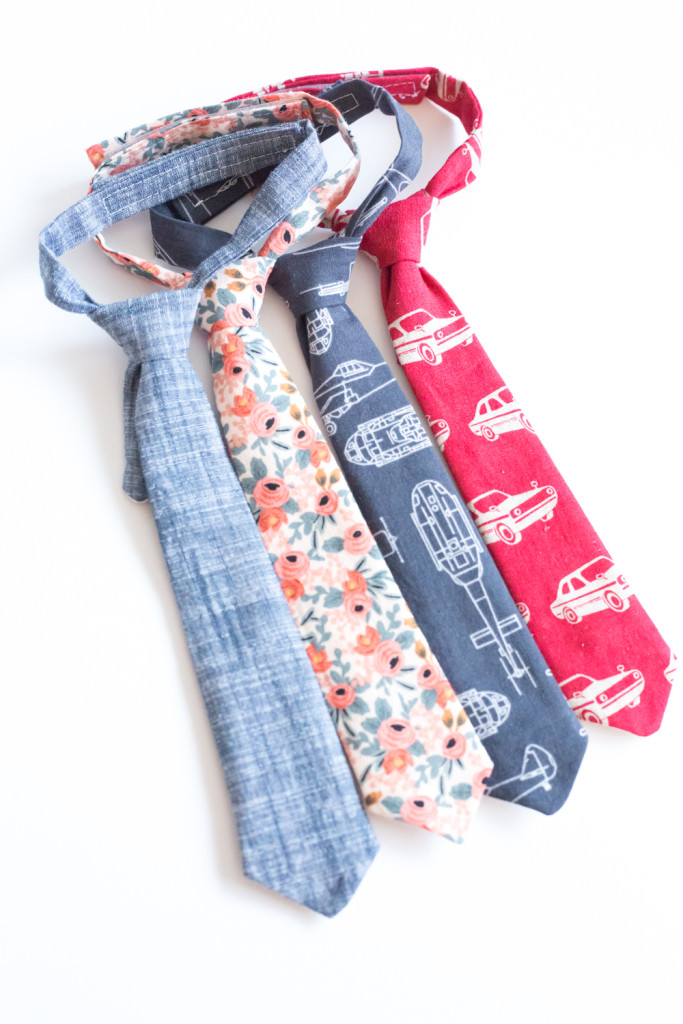 Jack has one of these little faux ties I got for him at Target, and I loove it, it's easy to put on him-he LEAVES it on (miracle of miracles), and it makes him look freaking adorable. When I started YOTB, I knew ties and bow ties would be on the list, because, well…the list of accessories is short for boys.
I found this wonderful free pattern and after printing and trimming the newborn size a little to make it a skinnier tie, I got started! The next batch I will leave the pattern original, and maybe lengthen it a little. these will work for now, but not as long as I'd hoped. They are about the same size as the Target one though, which I'm not sure what size it was branded.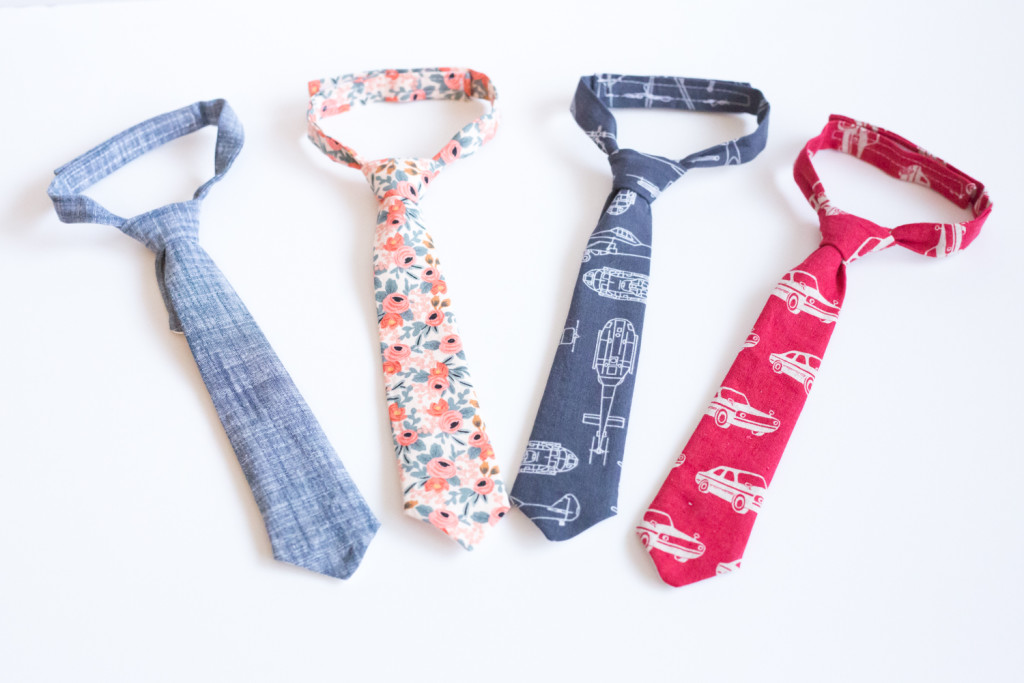 They were very simple to sew up-and of course I had to cut out 4-assembly line sewing at it's best! My family was aghast at the floral tie, but I just informed them they were wrong and boys can wear floral. At least while he doesn't have a say in it he will!
So from left to right: chambray, rifle paper co, helicopter fabric (from ages ago and I don't know where from), and then Echino cars.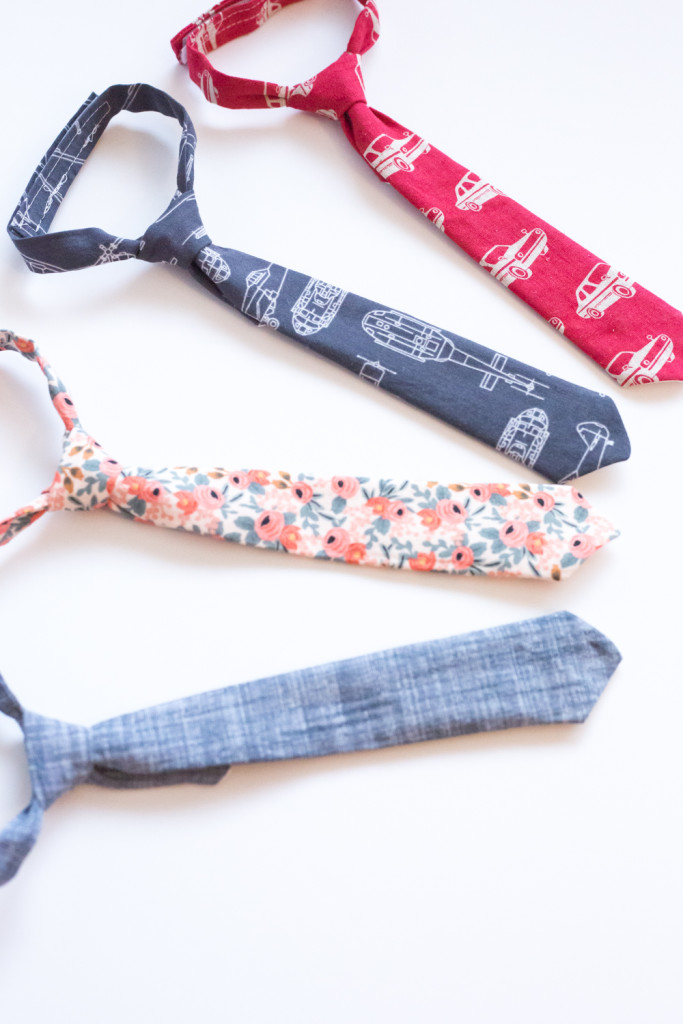 All in all, they were a fun little cozy Sunday afternoon sew! I think next time I might even just use elastic sewn in a loop to make them even quicker to sew up!
Also, the shirt in these pics was not sewn by me, but it IS handmade! My good friend Kristin from Made in Spareoom made it for Jack's baby shower and he now fits into it! It's an Oliver and S Sketchbook shirt if I remember correctly, and I love it! Pardon the wrinkly right shoulder-nap time, you know, lol!
I can't wait to jump into making some button downs for him.
Now for some action shots!