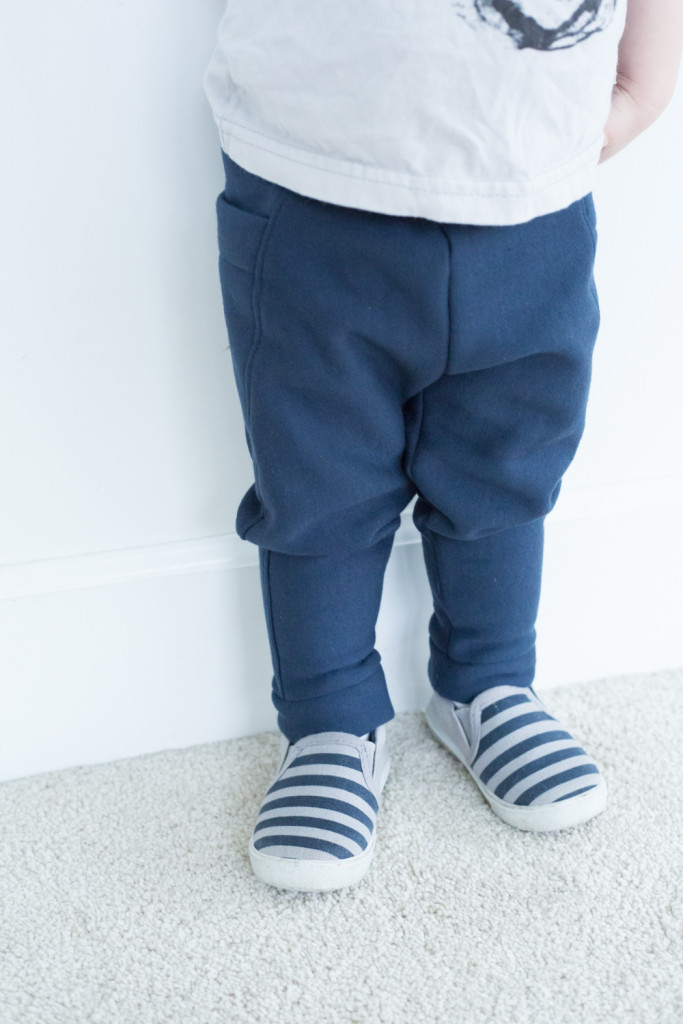 I'm loving these sweet little joggers on my Jack! I also made some jeans for him this week, which was a THING, so these were a nice quick project to whip up! I sewed up my friend Melissa's pattern, the boxwood joggers, in a size 12-18 months.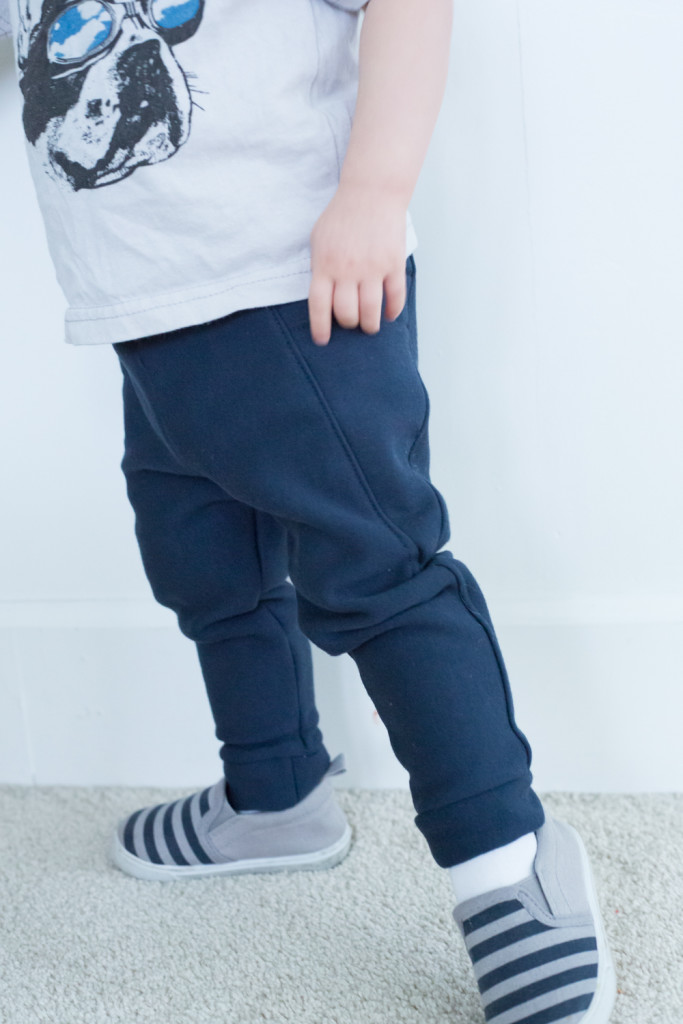 I just LOVE the cute triangle pocket detail. I think in my next pair I want to try some color blocking or pattern mixing! I used some soft sweatshirt material from Joann, and they are so cozy! Jack really loves them! I sewed up the pattern as written, except for shortening the legs about 2.5 inches because he's a teensy guy. Make sure if you are shortening pants legs that taper, to cut them in mid-leg to shorten and re tape the pattern, and then even out the side from there. (does that make sense?) I think I also shortened the waist elastic to 17.5″. After those changes they fit great!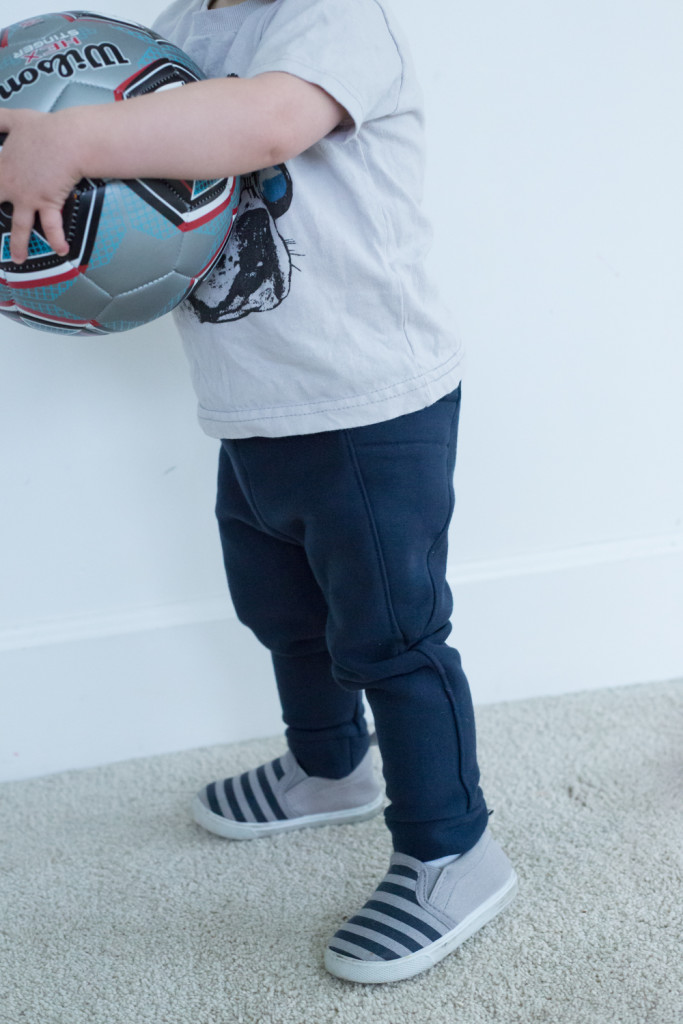 I really love how the top stitching makes the details POP!