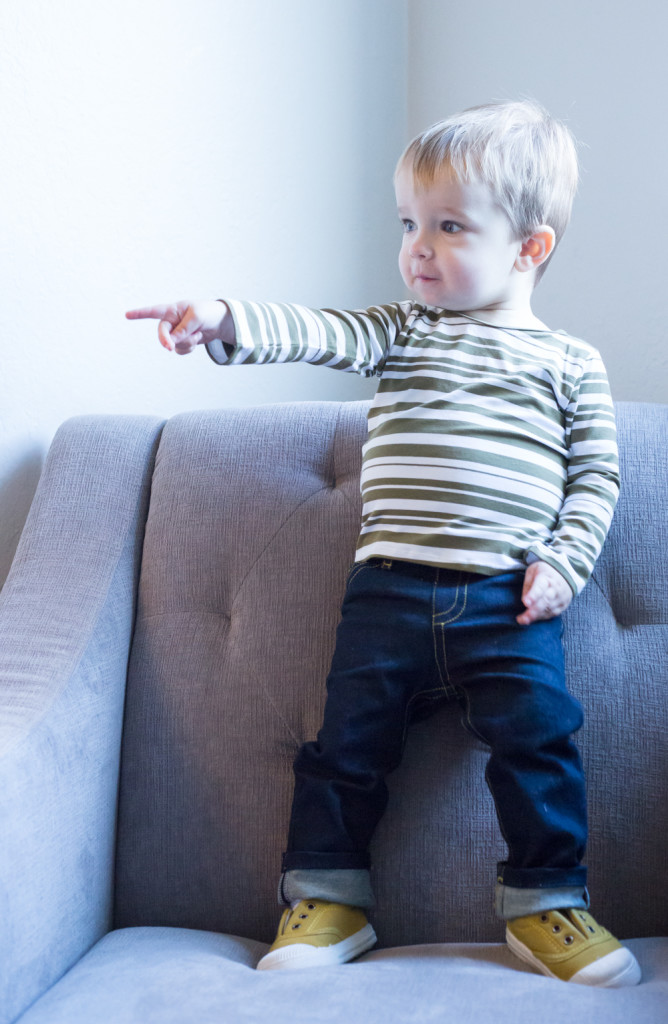 I know probably, that some people don't care to see every t shirt I make this year.
But to be accurate, and because Jack is a cutie pie (even with his weird I'm-eating-swedish-fish-faces), I am going to blog everything I make him, even if it ends up being a flop or a gift (because I got so caught up in boy making I made a few things for my friend who I owe a present!)
This being one of both-a basic t shirt, and a gift! Mainly because it was too small…I thought I'd try the 12-18  month size of the Flashback Skinny tee-and while it fits, I felt like he would get way more wear out of the 18-24 month size. So I'll be sticking with that size for now!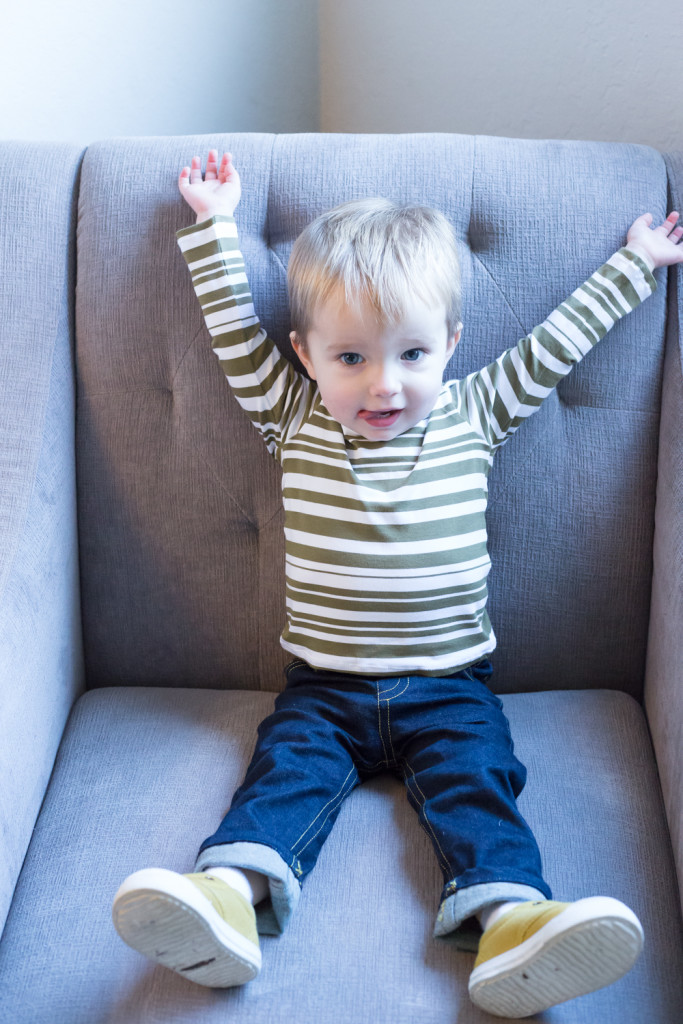 Don't be sad though! I sewed up another one out of this fabric for Jack the very next day. 🙂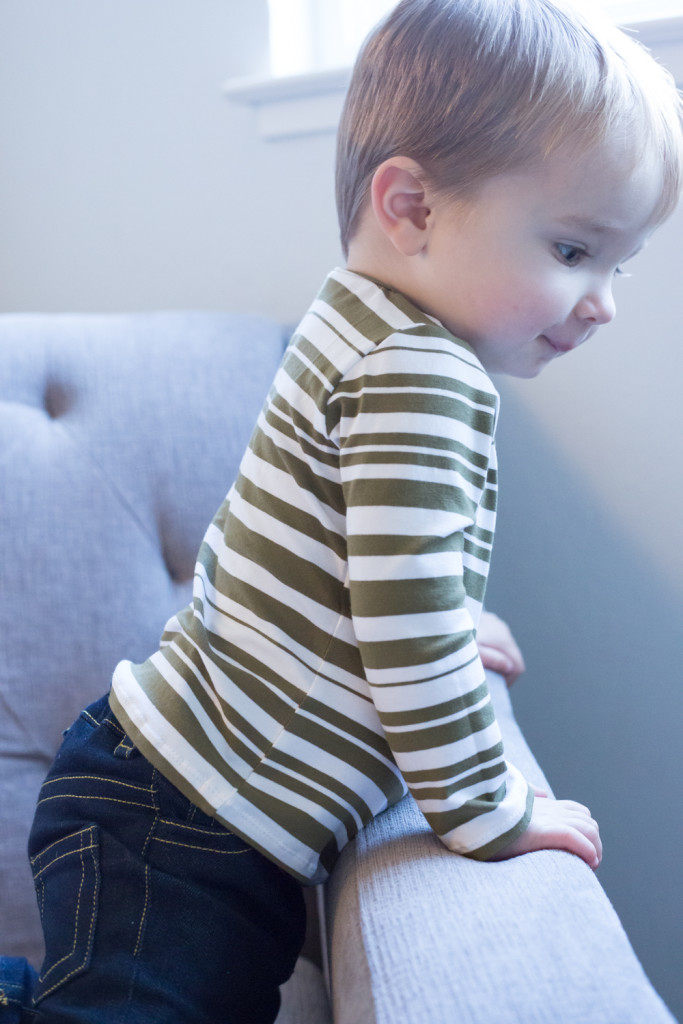 SOOO close with the stripes. That's what I get for running it through the serger! I used a double needle on the hems, and the neckline I bound by sewing to the wrong side, flipping over to the right, and using the double needle again. LOVE this method! I learned it from the Kensington dress pattern, another fave pattern of mine.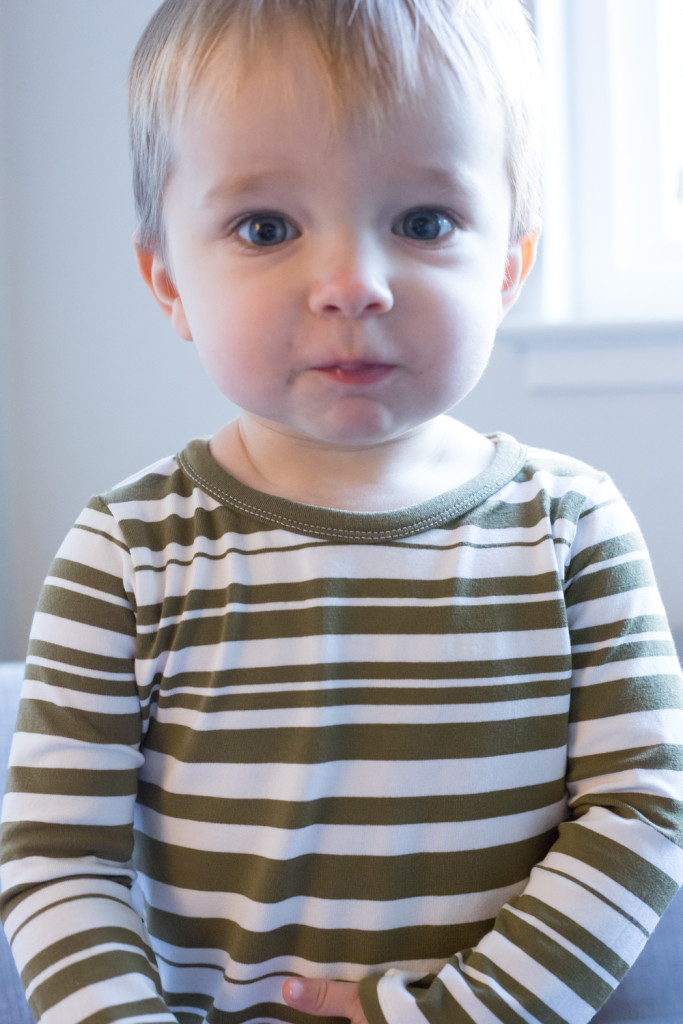 I sewed it up in some olive green striped jersey from Denver Fabrics-I've gotten a bit from them lately, and the quality is pretty good, although I've also had some flops. Not having a good apparel fabric shop nearby (besides Joanns), makes online shopping a bit Russian roulette-y sometimes!
Unfortunately, this fabric seems to be sold out, but I'll link it in case it come back in stock!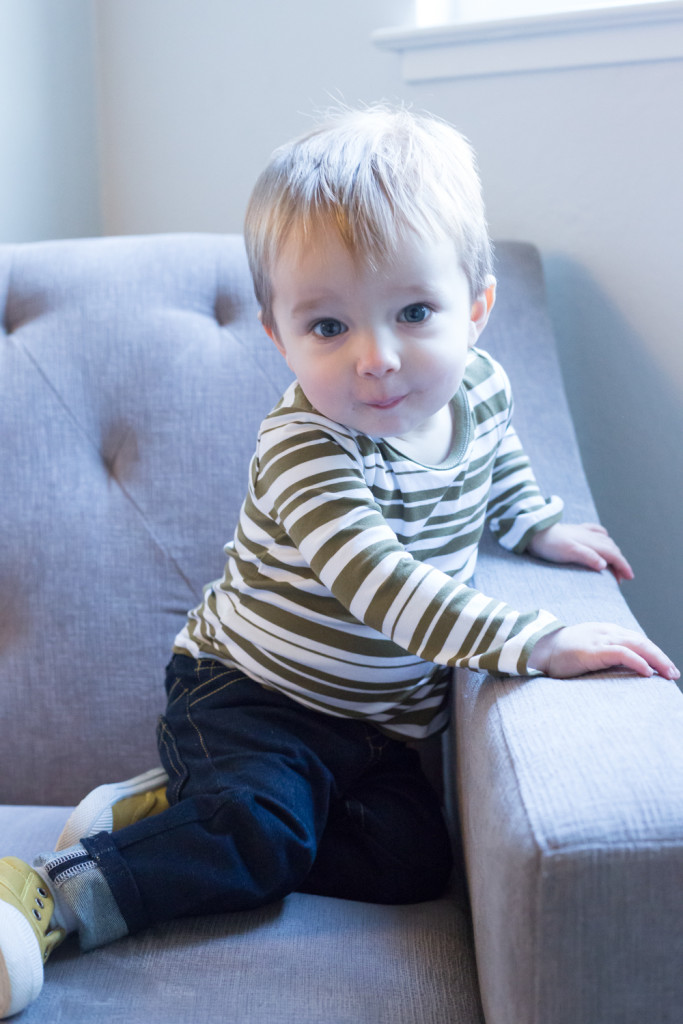 Of course, had to pair it with his small fry skinny jeans! He wears these constantly!