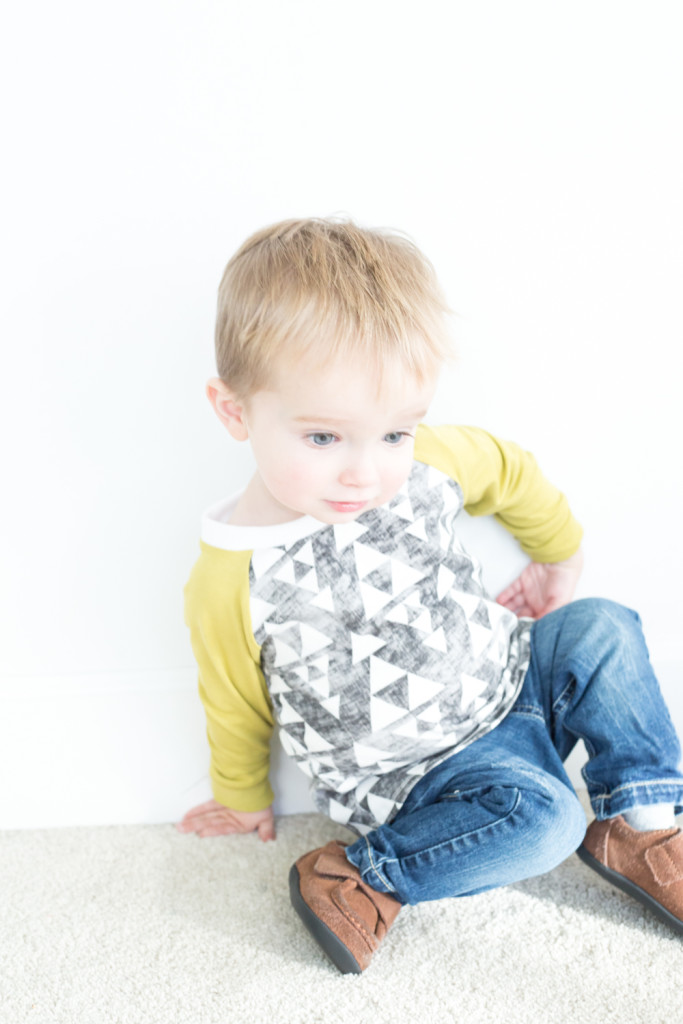 Another week, another shirt! This time it was a Recess Raglan for little Jack Jack.
I adore raglan tees-they are SO easy to sew up and also to customize with different fabrics!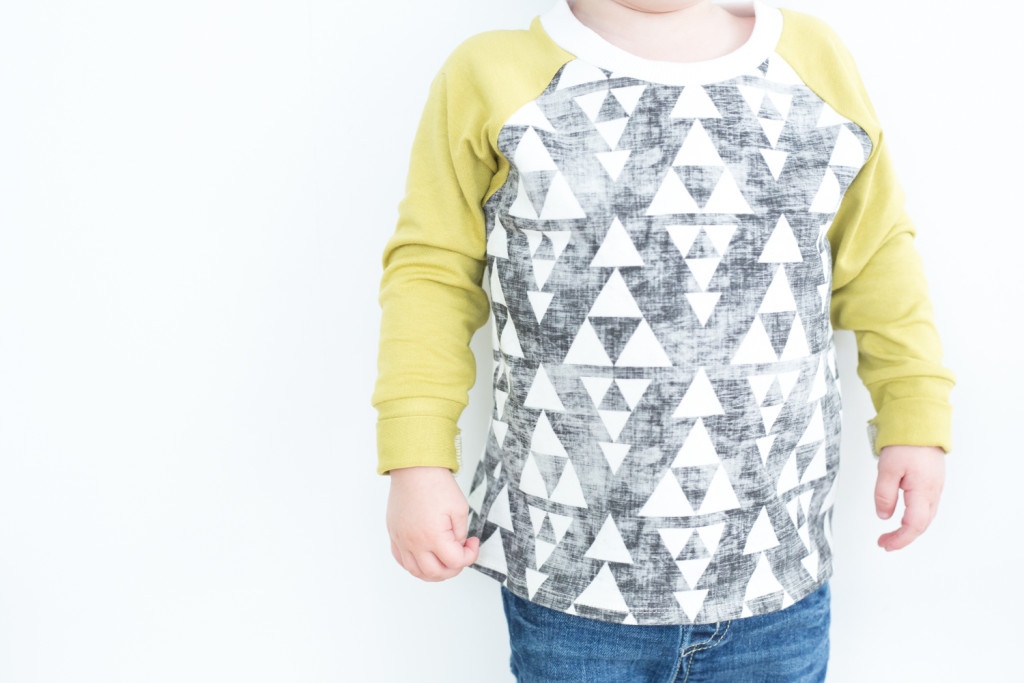 This one I sewed up in a 12-18 month size and it fits well, although the sleeves are too long. I think my kids have short arms!
Or this specific kid at least. hehe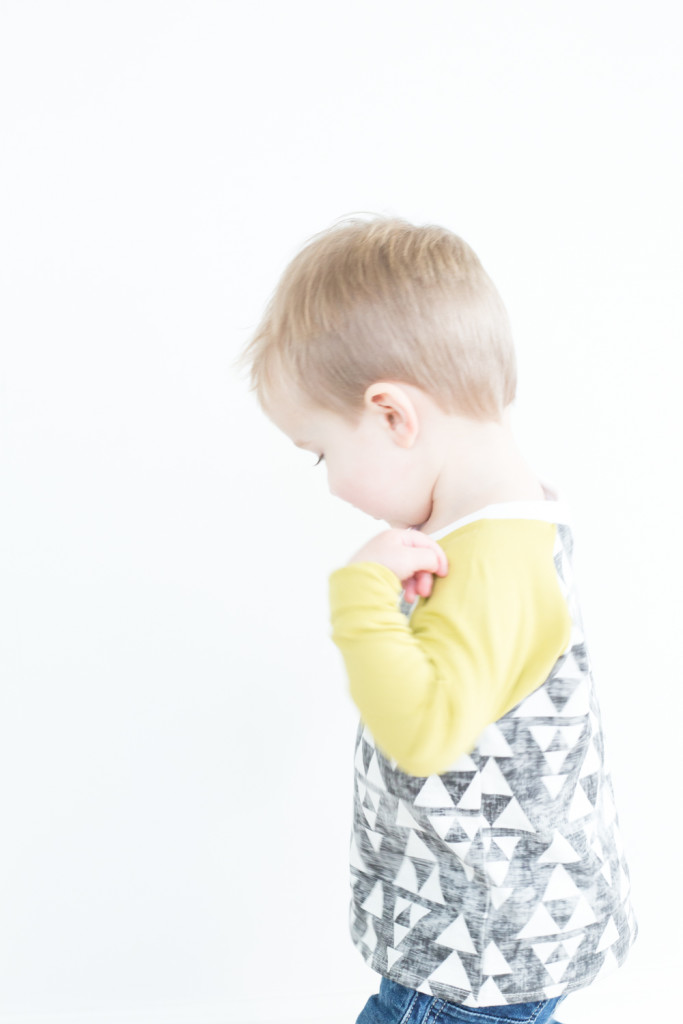 I sewed it up in some more spoonflower fabric-Rory said he approves of this fabric because the triangles look like something from the game Zelda? The triforce thingy?
I wouldn't know, but sure, yeah….totally on purpose hun!
I used Jack's signature green color for the sleeves-not sure where this fabric is from but it's got a lovely color and hand!
Then some plain white knit ribbing for the neckline.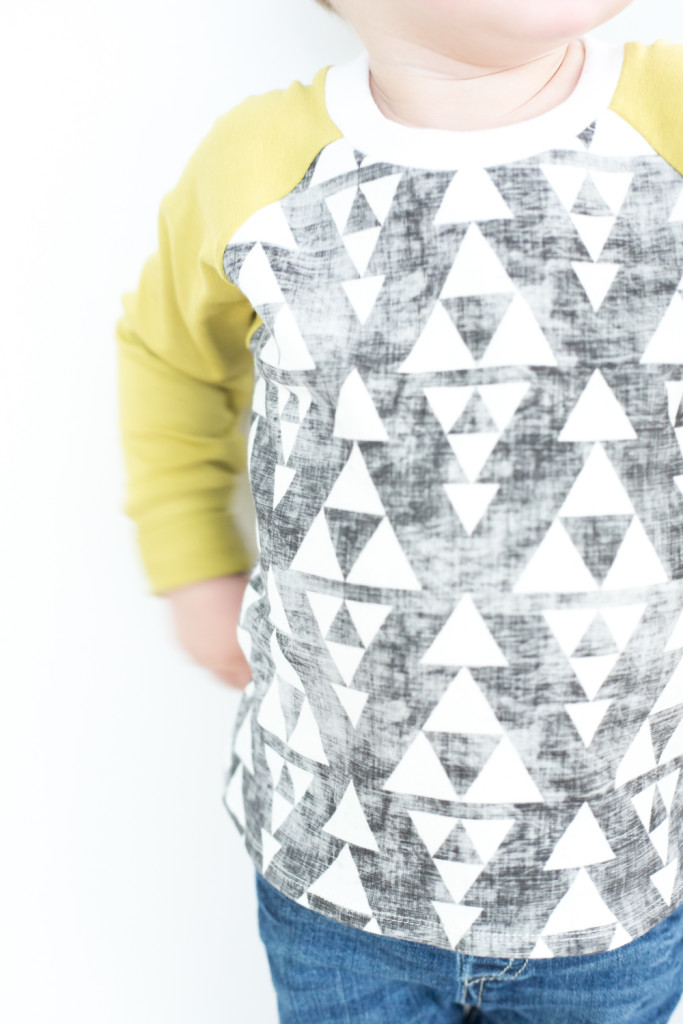 Guys I am LOVING this boy sewing so far. It's nice that he's big enough now that it's worth sewing for him-you know, he won't grow out of something in a week now….also he can stand up in his clothes which always look cuter in pics. lol!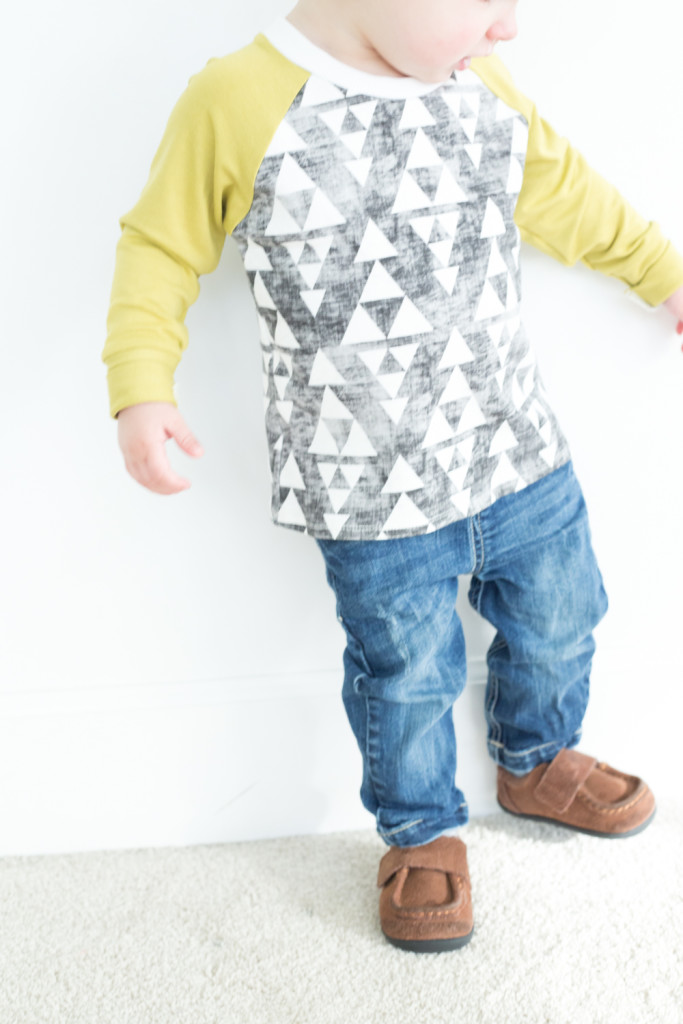 our sweet boy!