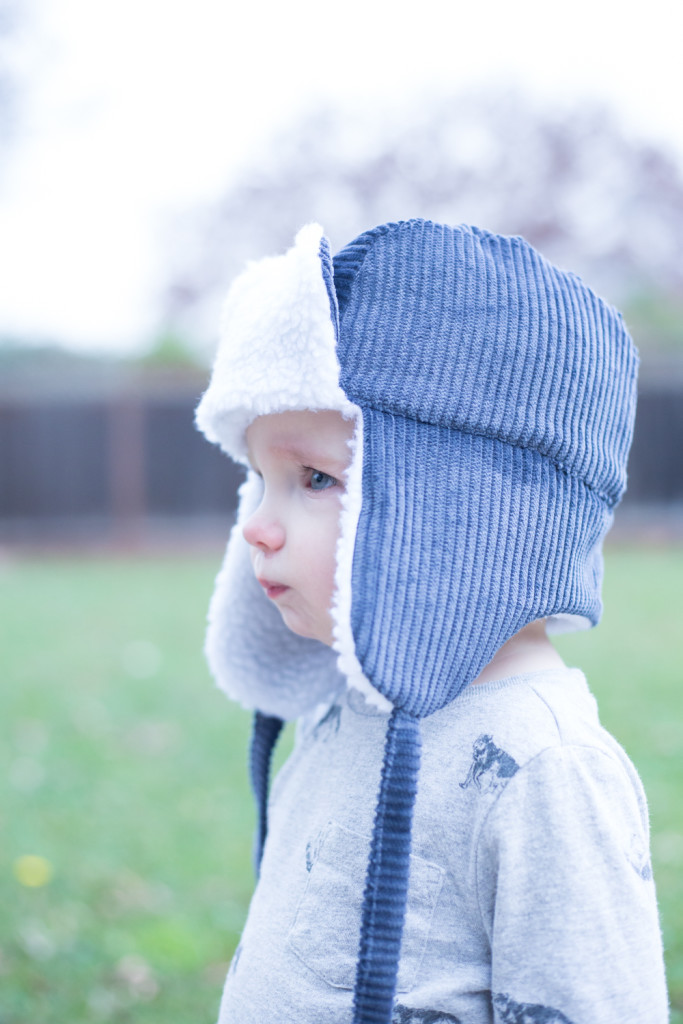 Here's the thing about this hat. Jack absolutely despises it…
He was crying most of the time he wore it for pics and we only got some pictures because I gave him so many gummy bears.
BUT I think he looks adorable in it and I hope that he wears it without freaking out eventually.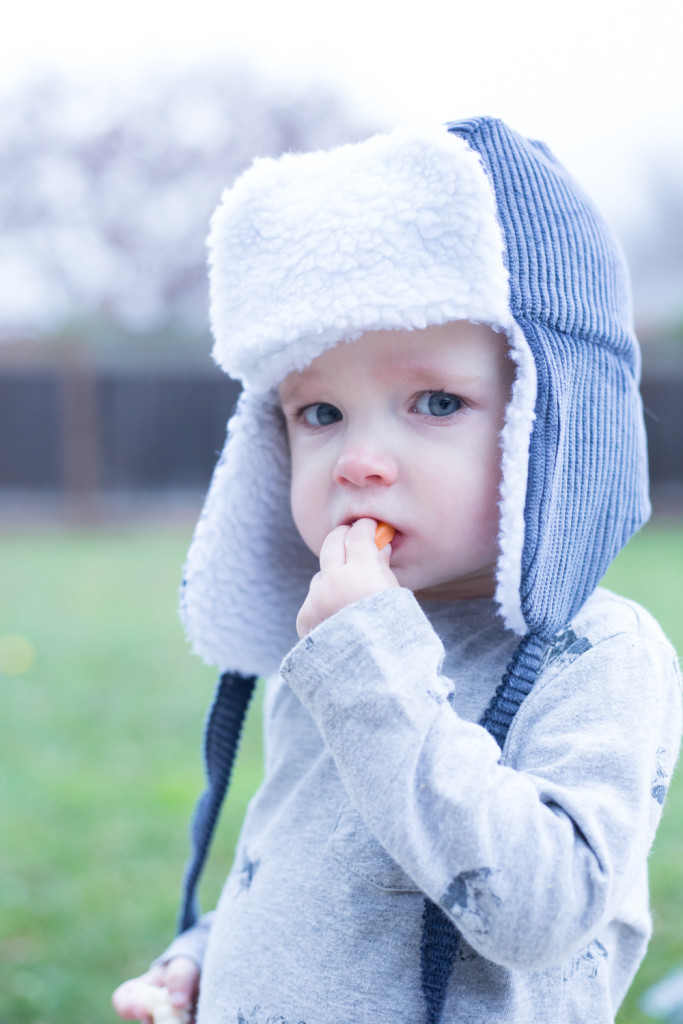 I used Delia's adorable and free pattern, and bought the corduroy and faux sherpa from Joann. The pattern and hat came together really easily and quickly! I loved how it turned out.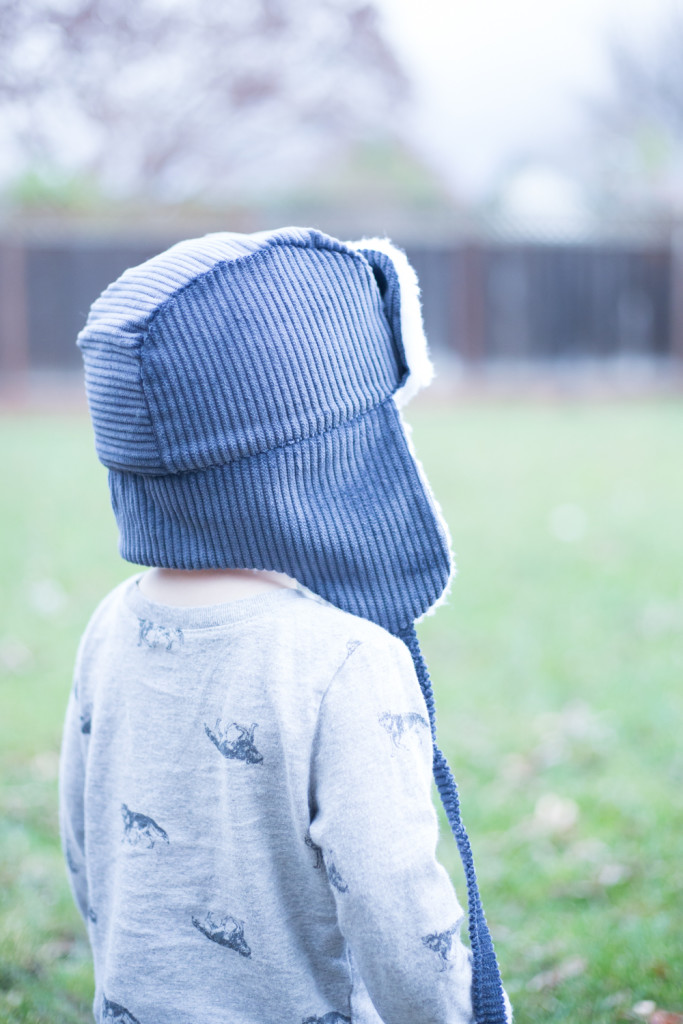 This little guy is so adorable!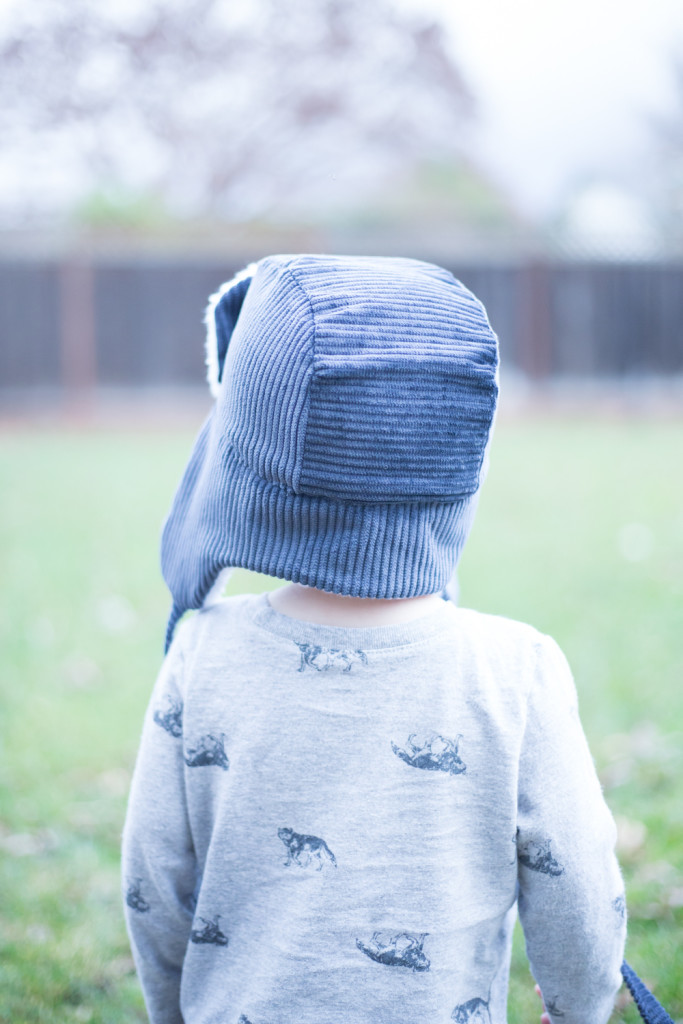 I always love sewing smaller projects like this because they are so satisfying. (even when the intended recipient is less than pleased haha)
So quick to make, and I love being able to say I made a hat. hats are somehow pretty impressive to have made.