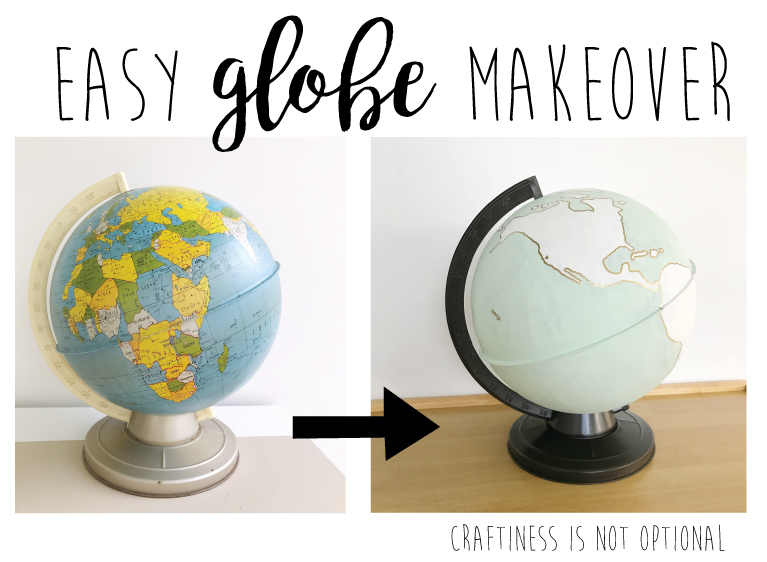 I've been making over a few of my globes lately, and this one is the latest! I'll add a pic at the bottom of my Death Star! It's awesome if I do say so myself. 😉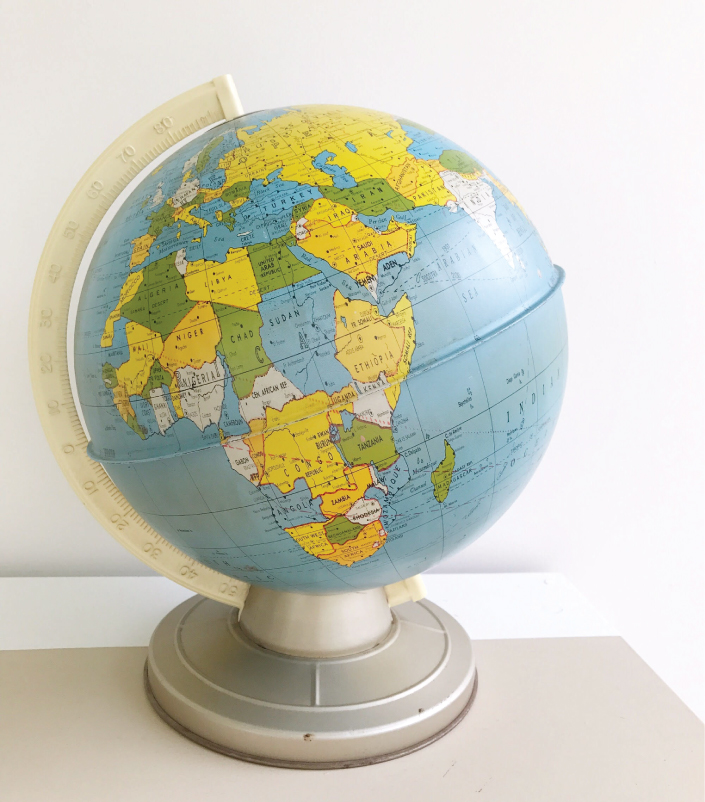 I started with this one-love the size and that it's made of metal, but the colors weren't really blending in with my new decor.
(I've been redecorating the past 7 months or so!)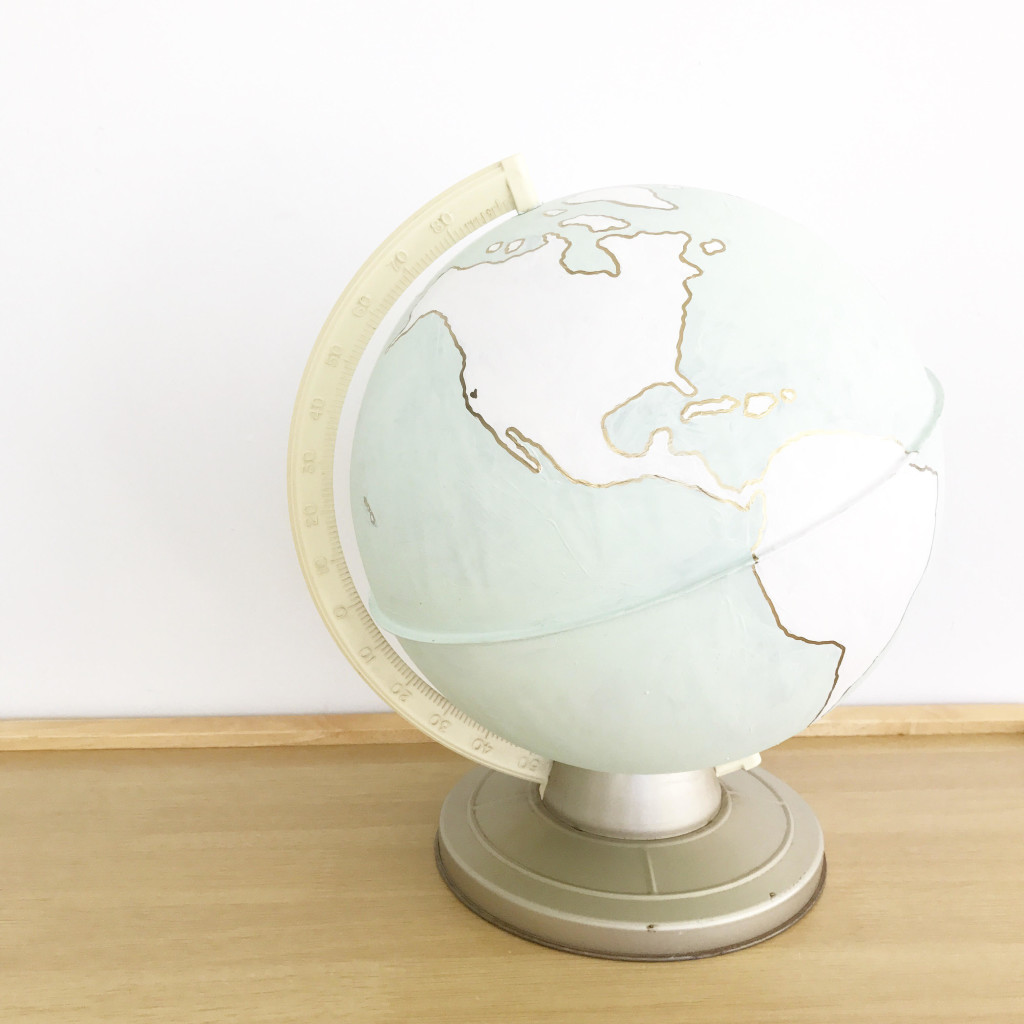 So, I painted it! It's not perfect, obviously. I left out a lot of detail and islands (sorry, islands!), but had to sacrifice them for aesthetic purposes.
First, I mixed up this custom seafoam green paint color (acrylic), and painted with a small brush, all of the ocean/water. It took 3 coats and probably could have used another but I was DONE ya know? lol.
Then I did the same with the land, in white! another 3 coats. Let dry, and then outlined around all the land with this gold paint pen (affiliate link<–which worked PERFECTLY and was a gorgeous shade of gold!)
Then…it needed something else. The stand was just kinda blah…So I decided it needed a coat of paint!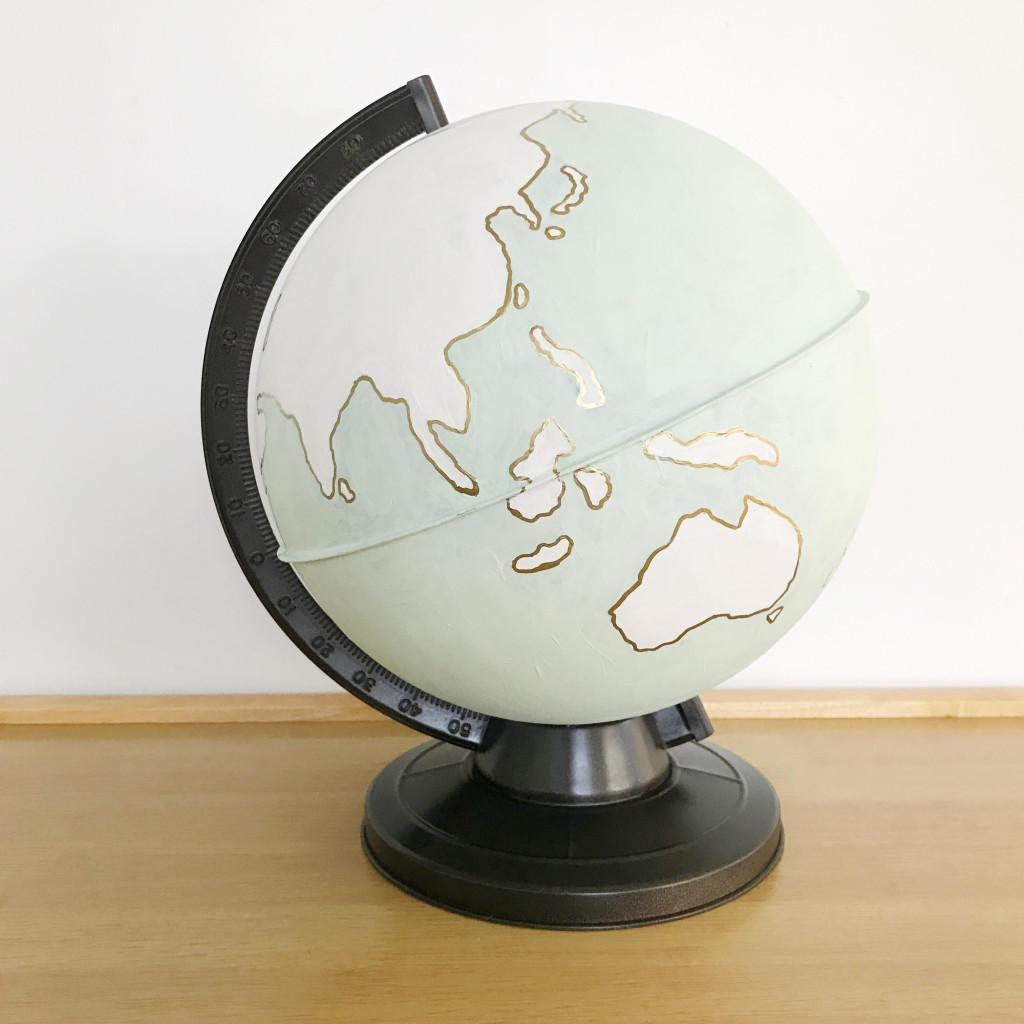 With my favorite spray paint-Oil rubbed bronze. I use it on ERRYTHING. (<–affliliate link 🙂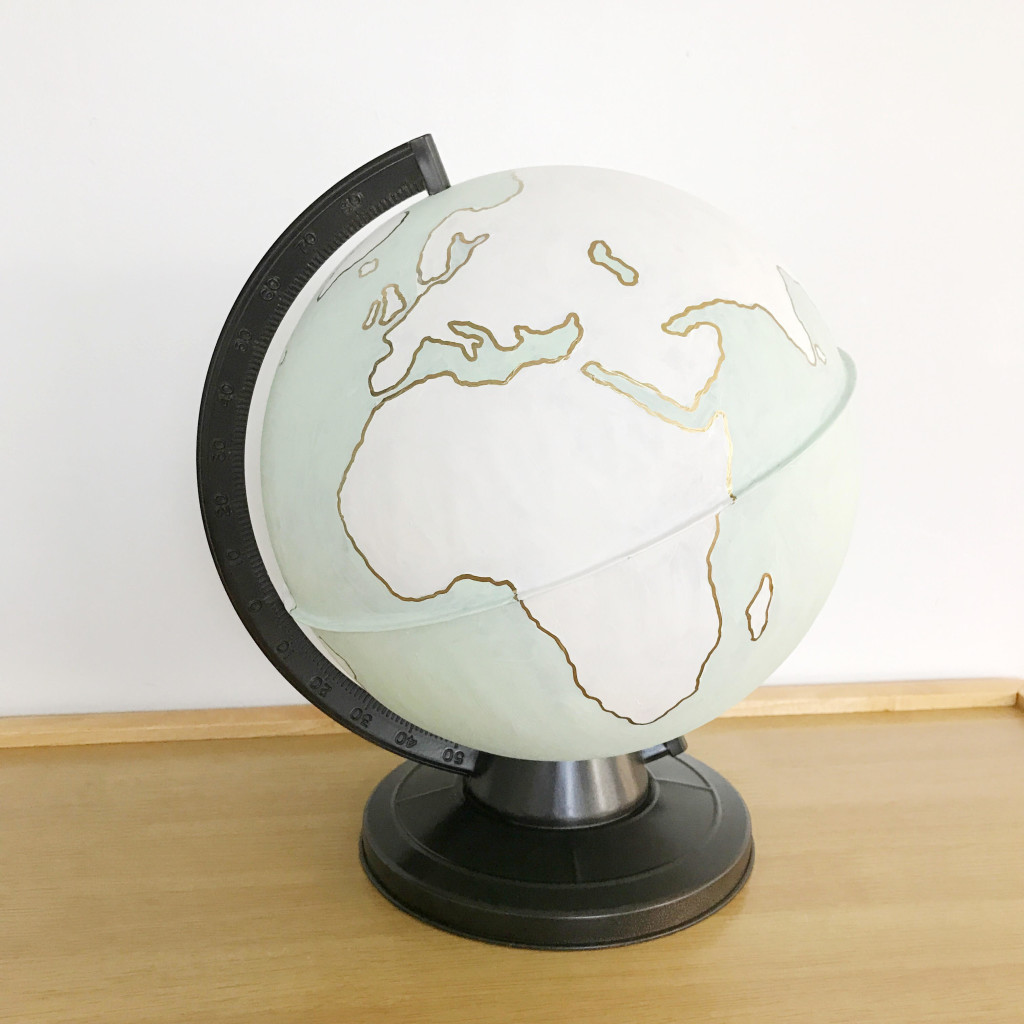 I love how it makes the seafoam green POP! the gold is nice and shimmery in a non obnoxious way, and now I have a beautiful new globe to add to my collection! (I have a few…..lol)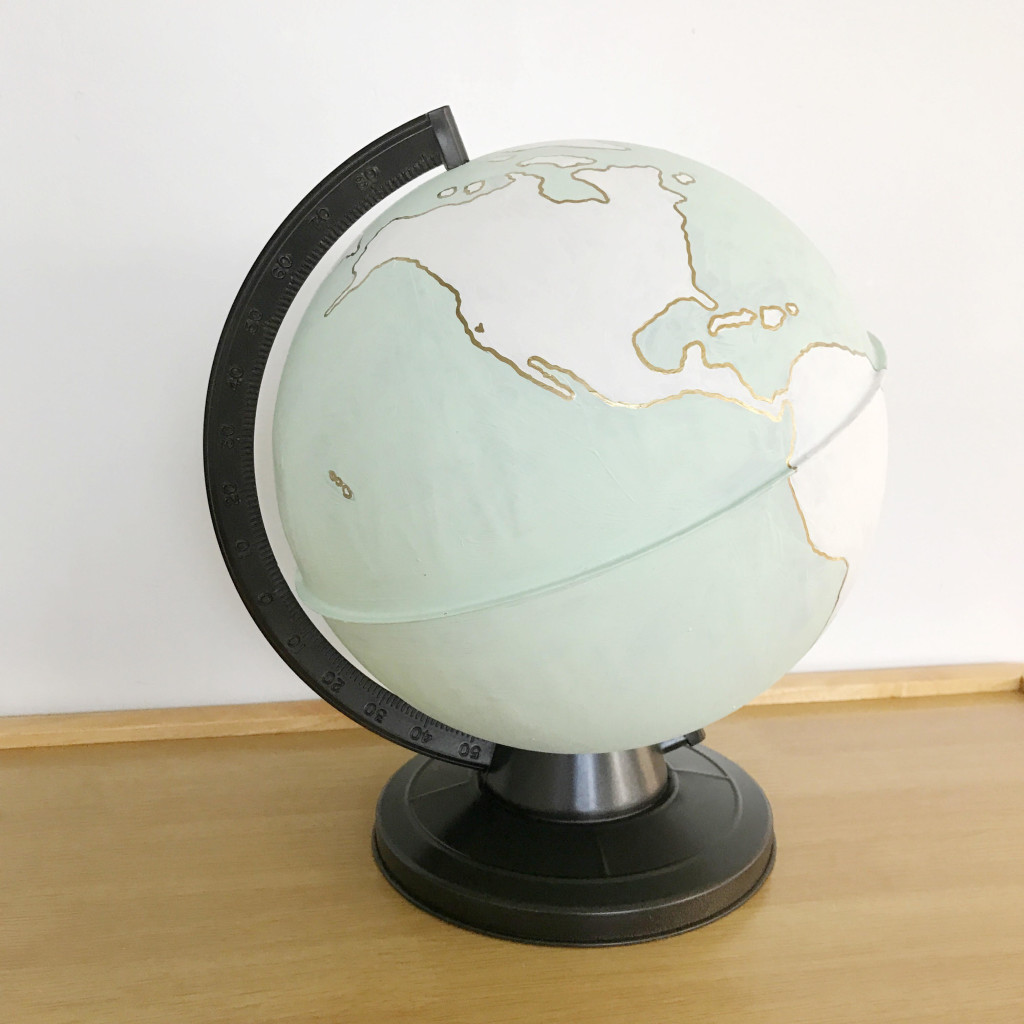 I added a little heart where we live!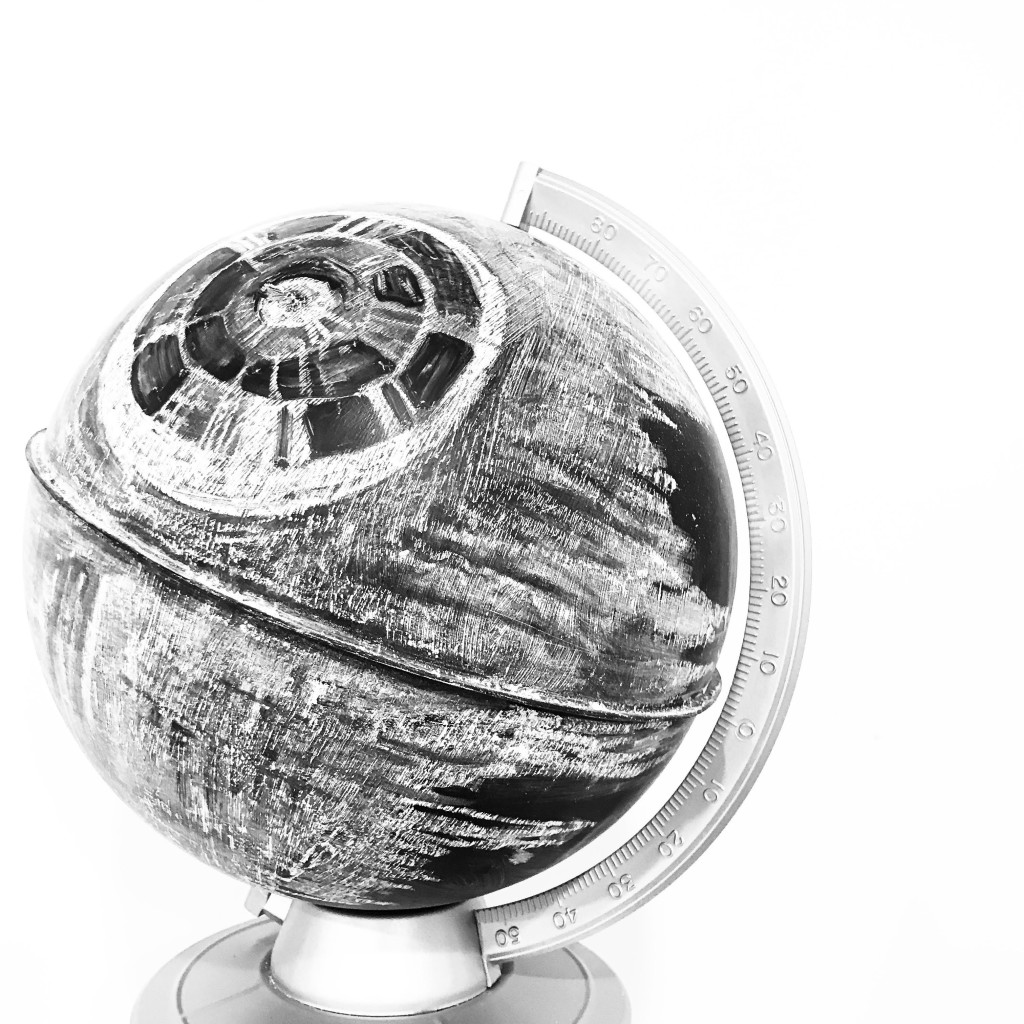 AHHH can't you just hear Darth Vader's march?
I painted this one with chalkboard paint and then drew on the death star with chalk, and spray painted the stand silver. LOVE this one!