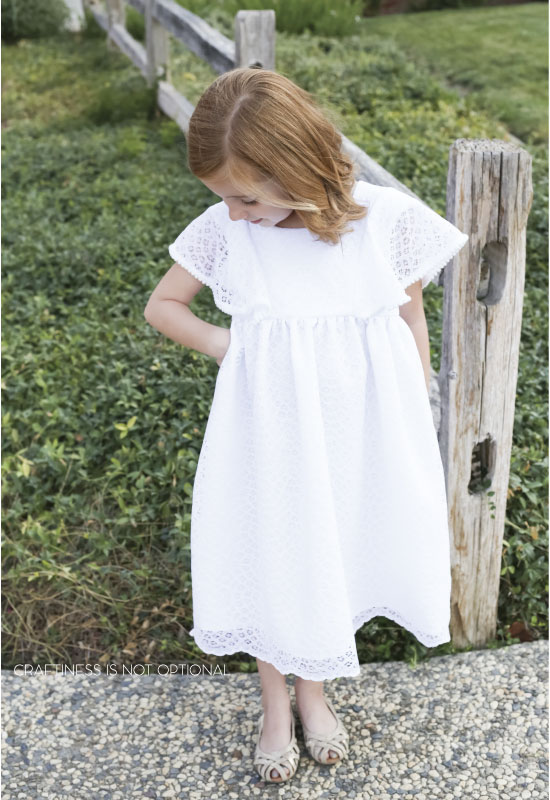 Sadie recently turned eight and chose to be baptized (we're LDS), and therefore needed a white dress, which is tradition! She didn't really have anything in mind, but we decided on lace being a part of the dress. I settled on the Mori dress pattern, which Heidi sent to me awhile ago and I've been wanting to sew up ever since!
I used this poplin, and this lace (which is GORGEOUS in person!), which sewed up really well, if not a little bulky around the bodice/skirt seam.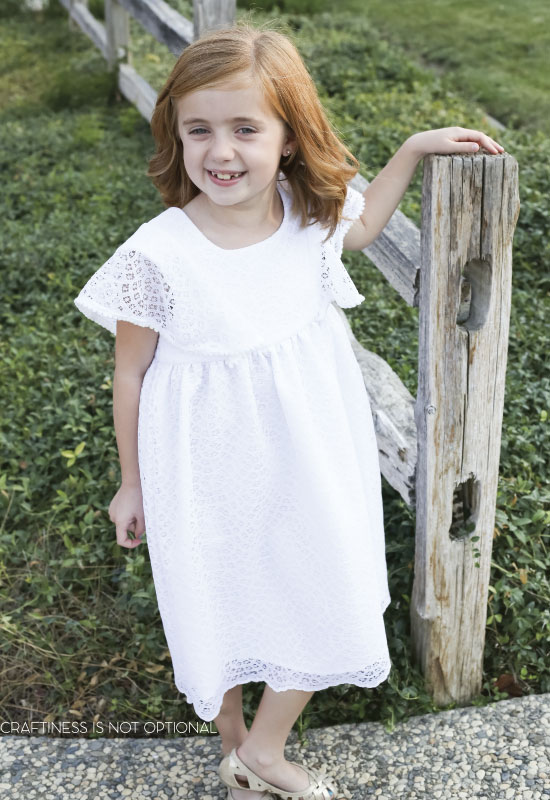 The pattern is super fun to sew up-no buttons or zippers, so it was fairly quick! I wanted the flutter sleeves to be just the lace, so I sewed on some pom pom trim to finish them off…it took some practice to get it sewn on evenly and the first sleeve was tossed, but I made it work!  I sewed up a size 5 I think in the bodice, and then lengthened the skirt portion, pretty standard for sewing for Sadie. I cut the lace part of the skirt a little longer so it would hang past the poplin portion! Used the selvage for that…such a pretty selvage!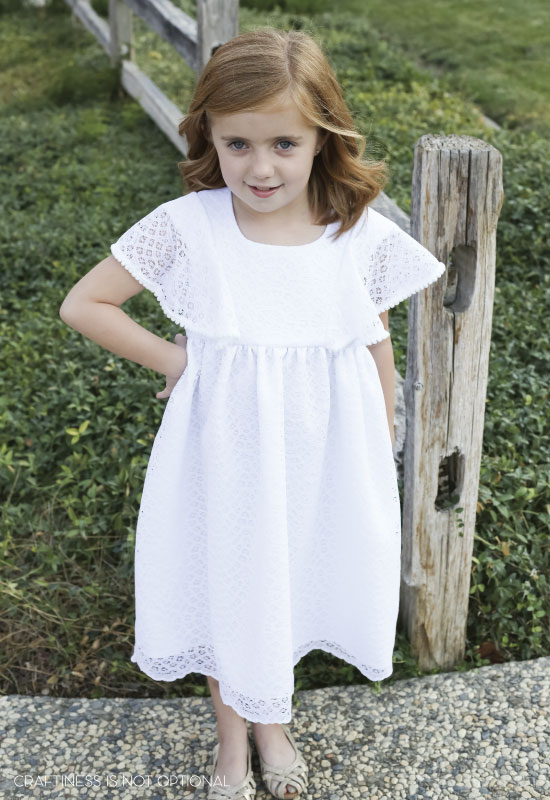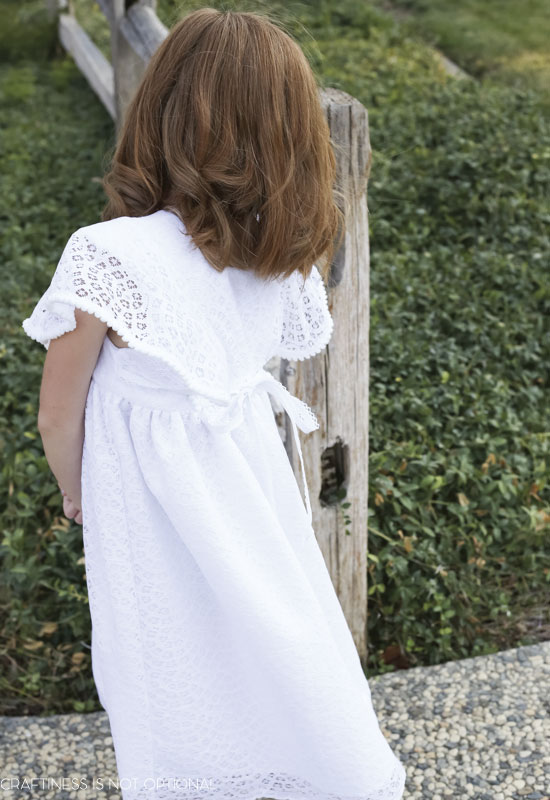 I had a bit of white crochet trim bias tape that I used for the ties. So cute!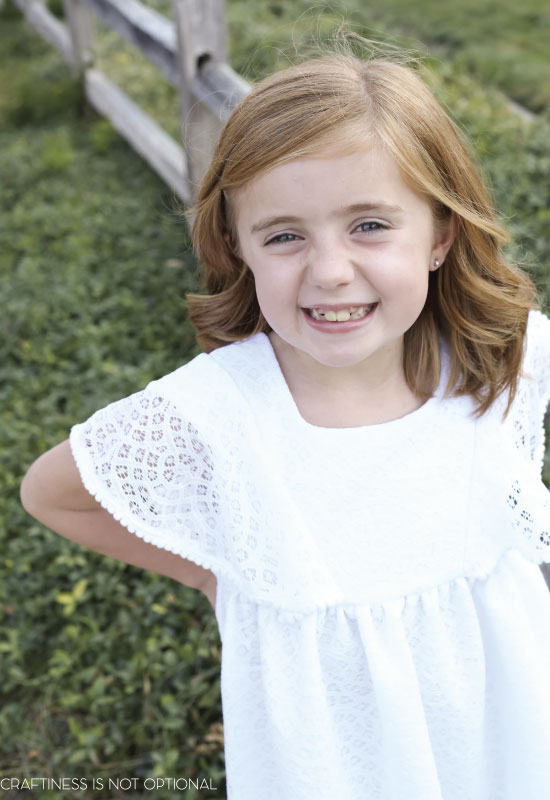 She loved the dress and felt like a princess on her special day! We love our Sadester!