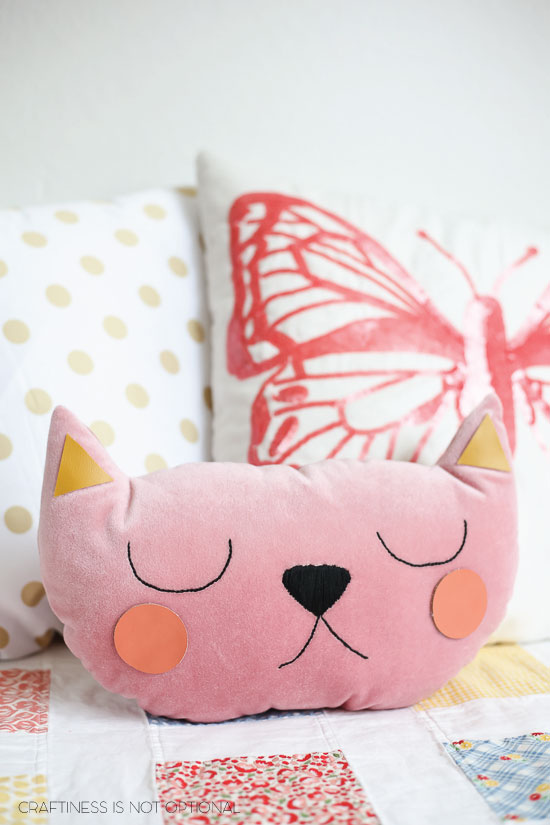 So with baby boy on the way there's been a big shifting of the rooms in our house…my sewing room moved to Ava's old room (the nursery), and we moved the girls into my old sewing room. It's the largest bedroom besides our master, but we had to have the sliding door changed to a window first. We're making progress on the room-it's almost done and I can't wait to show you!
Here's a little project I worked on in the meantime…Charlotte is all about kitties and cats lately, so after she requested a kitty cat pillow I went scouting on Pinterest and found this adorable pillow which I then copied almost exactly. hehe. Imitation is the sincerest form of flattery, eh? No source to buy it either and I do love me a good knock off!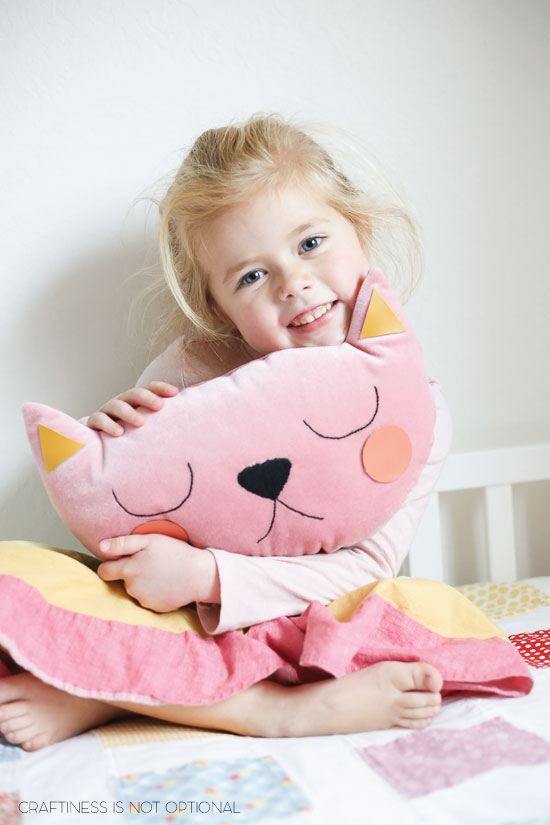 I bought some lovely pink velvet and used this free pattern which worked out great!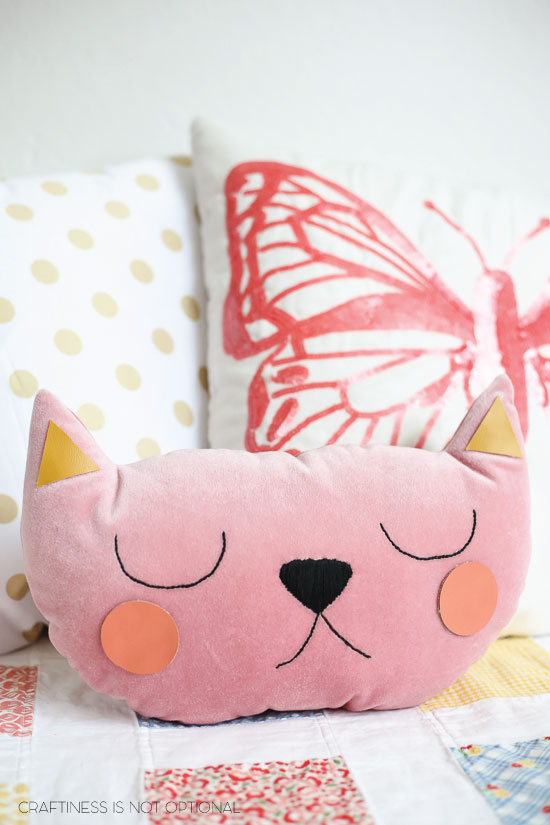 I embroidered the eyes, nose, and mouth with black thread, then hot glued on the leather accents. I probably should have used felt but oh well! I thought about sewing them on too, but I liked the clean look better in the end.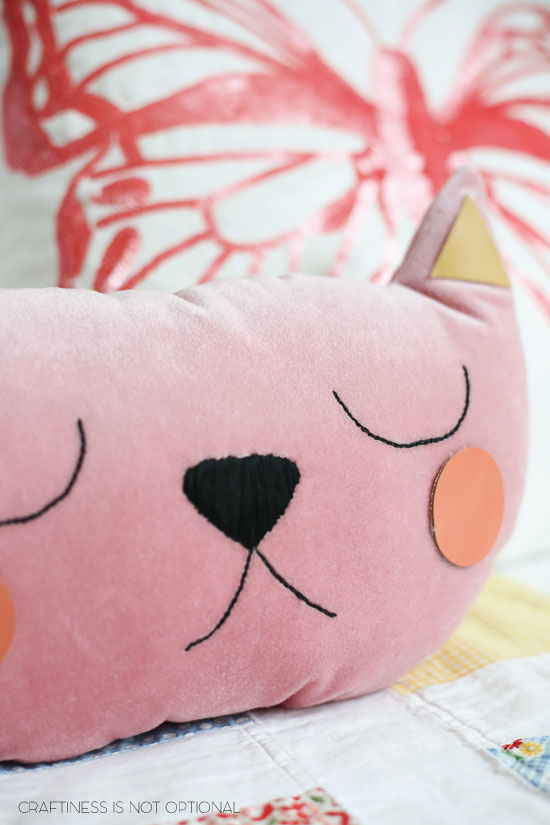 Charlotte LOVES it so it's definitely a win!