I feel like it's been forever, folks.
It really has. Sorry about that! I promise I'm not gone! I haven't quit blogging!
It's just this pregnancy took a serious hit on my sewing mojo. and energy. and errything else.
ha!
this boy is already SO different from the girls. But I have been sewing a little bit for him!
Check out my instagram for more frequent updates!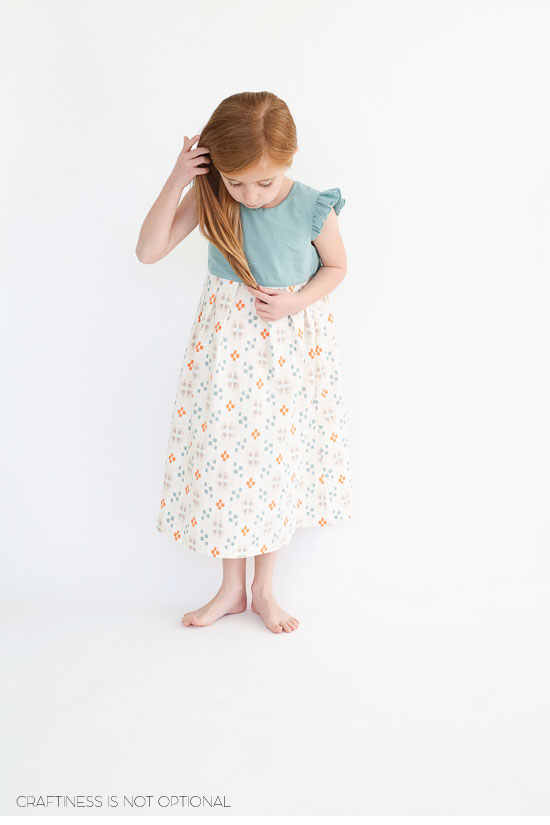 But I did sew something the other week-Sadie SERIOUSLY needed dresses, she's growing UP like a weed lately!
So I grabbed these fabrics and paired them together for my umpteenth Geranium dress.
I don't have much energy for anything but simple dresses lately.
I Luuurve the aqua and orange together.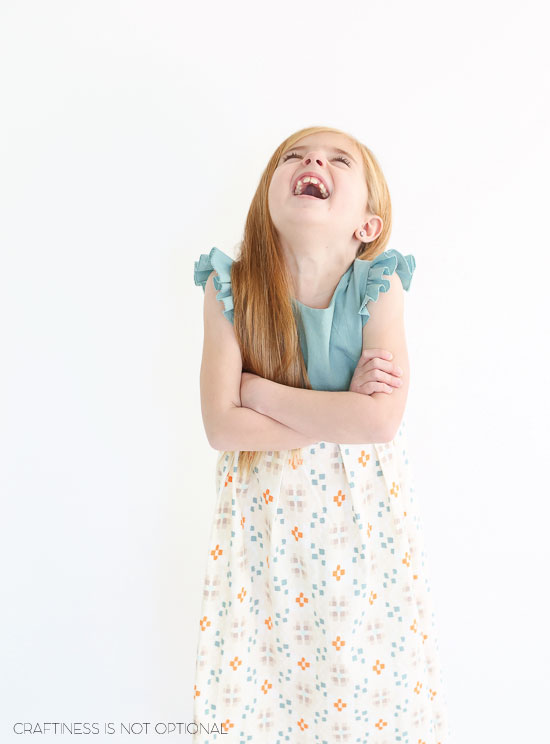 Shot cotton is gorgeous up close. (don't know the exact color)
So soft and the "shot" (lol) of color is gorgeous throughout.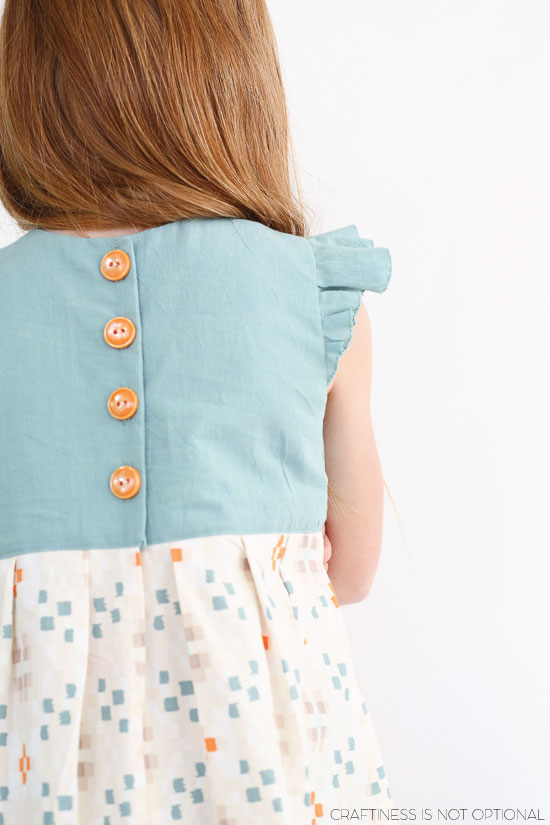 Had to use some orange buttons for a fun pop of color! I made the dress in a size 5, lengthened the bodice about 1.5″,  and then added probably 3-4″ to the skirt to make it last longer.
It's long at first but then she grows into her dresses better if I make them this way.
I added the flutter sleeves which I adore-they are so soft and feminine! Sadie loves her new dress, she is getting opinionated on the fabrics I use though-and I need to stock larger cuts of fabric in my stash-she is getting big and bigger dresses obvs need more fabric. #ohdarngottabuymorefabric