Sorry about that radio silence.
I didn't mean to take an extended break from blogging, but this baby has sucked the energy out of me like no other.
Because it IS like no other I've had…it's a BOY!!!
We are thrilled to say the least! and tired.
but mostly thrilled.
So the sewing has been at a bit of a stand still….but I still have this little Geranium that I sewed up for Ava awhile ago.
it's been so long since I took these pics that the dress is no longer this long on her. ha ha….ha.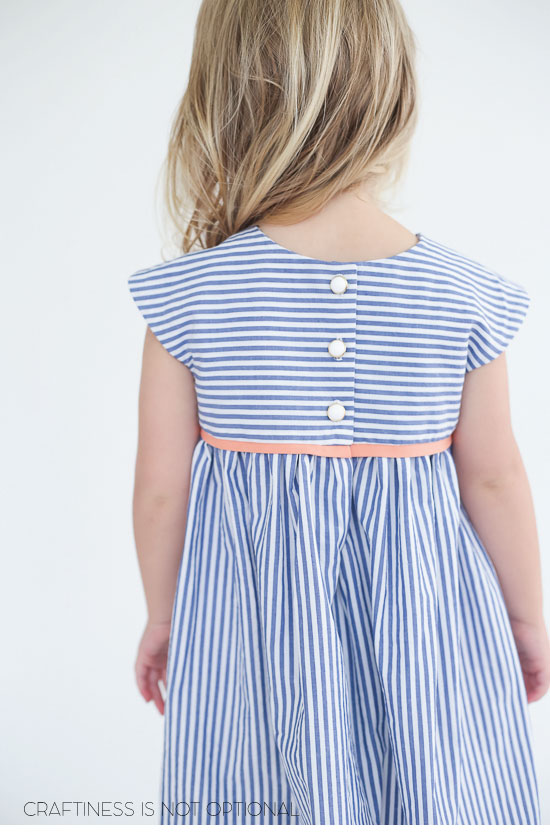 Simple. Stripes playing off of each other via bodice and skirt…gold trimmed ivory buttons, and vintage coral trim. What else does one need?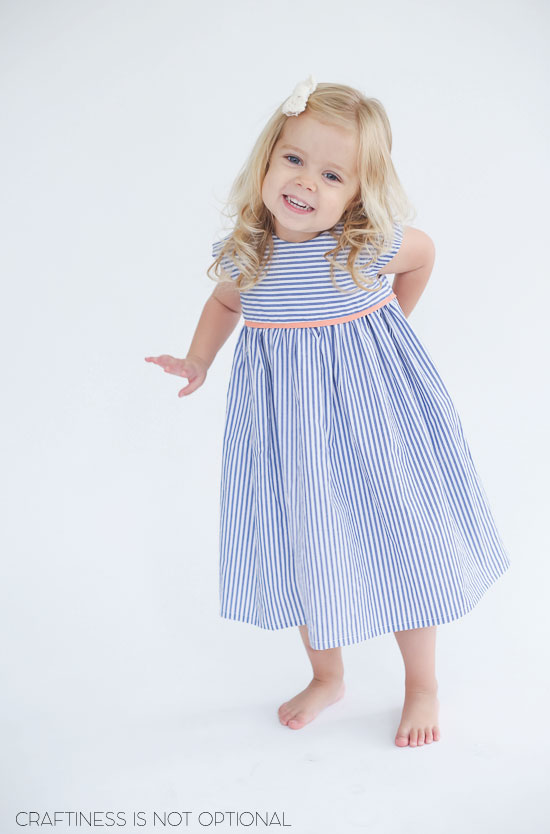 Besides a cute little Kraken to wear it!