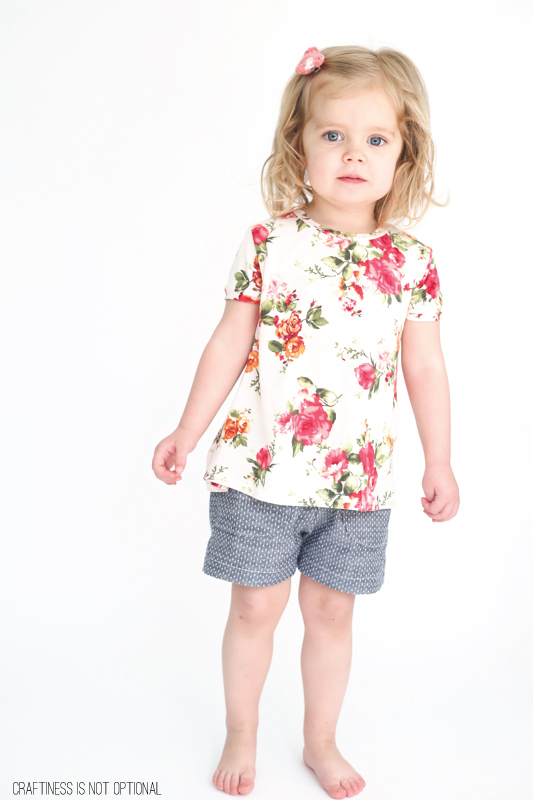 This post has a reaaaally quick turnaround time-I sewed it up this afternoon, took pics and am now writing it up.
BLOGGING IN REAL TIME, FOLKS.
it's getting crazy around here.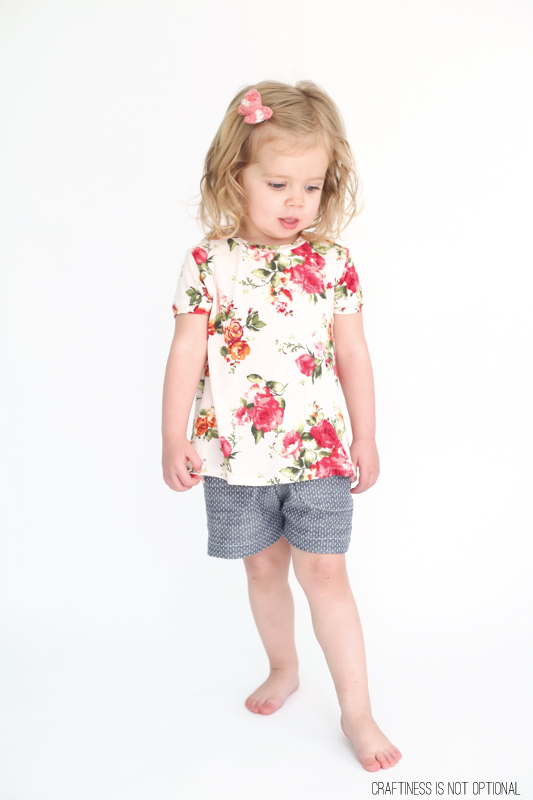 Ok so ignore the dramatics. I all of a sudden got the hankering to sew some shorts for Ava since she really needs some summer shorts-her wardrobe is a little sad of late.
So I grabbed my MADE shorts pattern since it's super quick to make and I already had what I guessed would be her size cut out. (3T)
I had 1/2 yard of this chambray left that I had made my darling ranges dress from, so I cut it out and quickly sewed it up!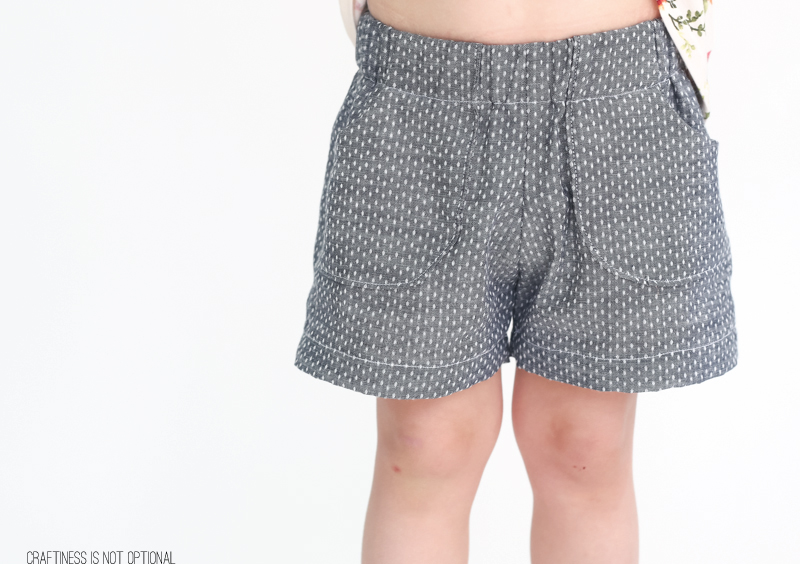 It's such a simple pattern, I love it. I've MADE it (har har) a few times before.
I did only have 1.25″ wide elastic so the casing is really wide and the pocket openings are smaller than they should be, but she can still get her little fists in so that's what matters!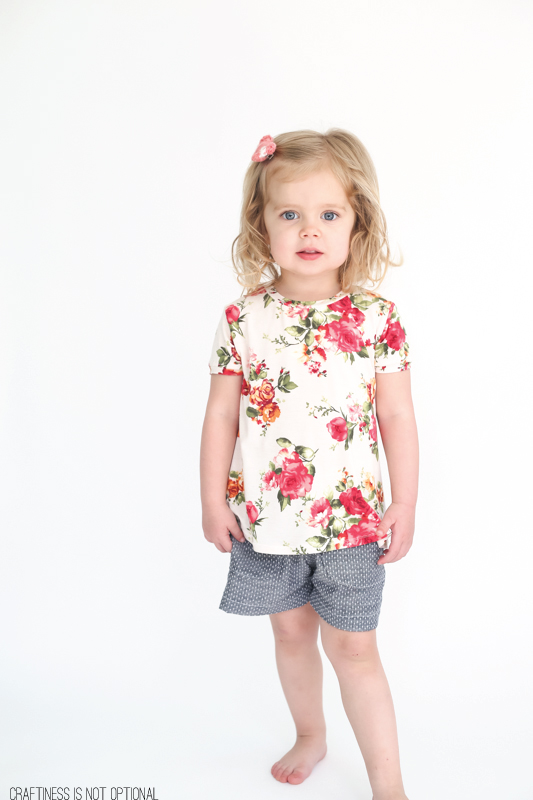 Then I decided a new pair of shorts deserved a new cute Nessie top!
Size 3T because she getting so big! *SOB*
fabric from girl charlee.
RANDOM FACT: I've sewn up around 24 Nessie tops. You could call me a pro at making them. If you want to.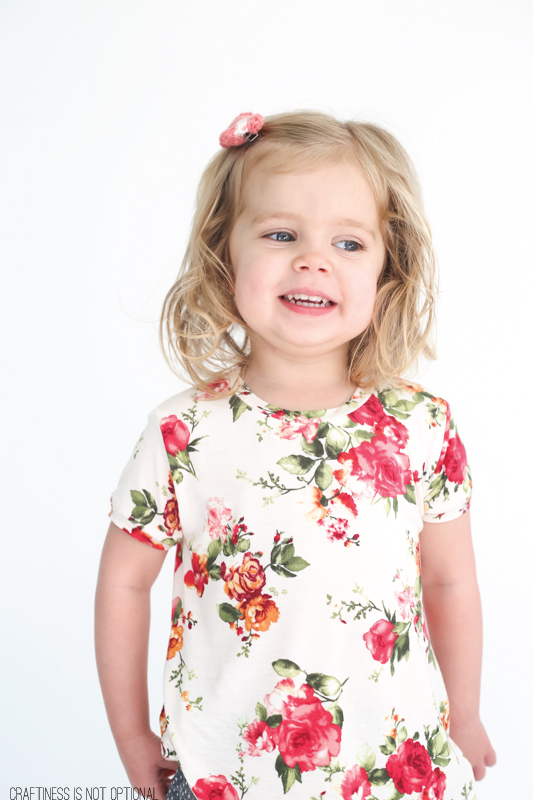 I whipped this one out in record time and got Ava up from her nap announcing,"NEW OUTFIT AVA ARE YOU EXCITED? LETS TAKE PICTURES!"
She was like, "zzzzz no."
I was like, "I'LL GIVE YOU CANDY"
and she changed her tune. You get the idea.
She really loves pockets so that's probably what sealed the deal for her.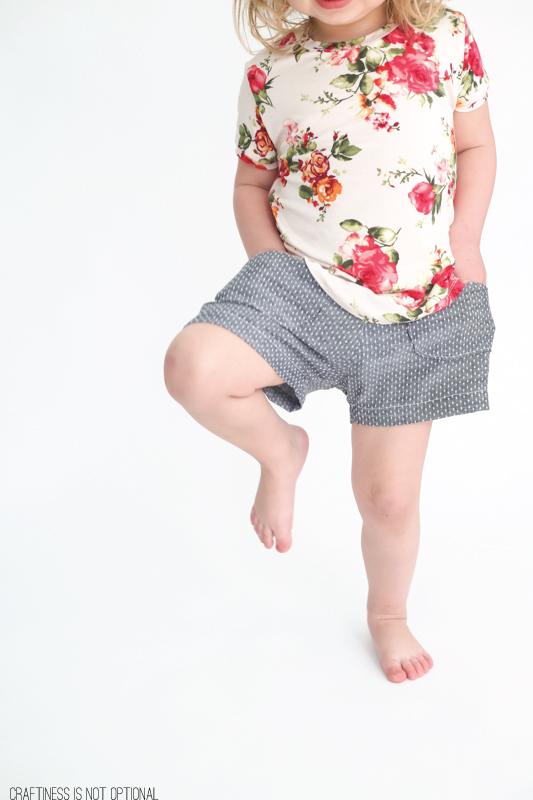 CHUBBY WITTLE TODDLER LEGS. nom nom