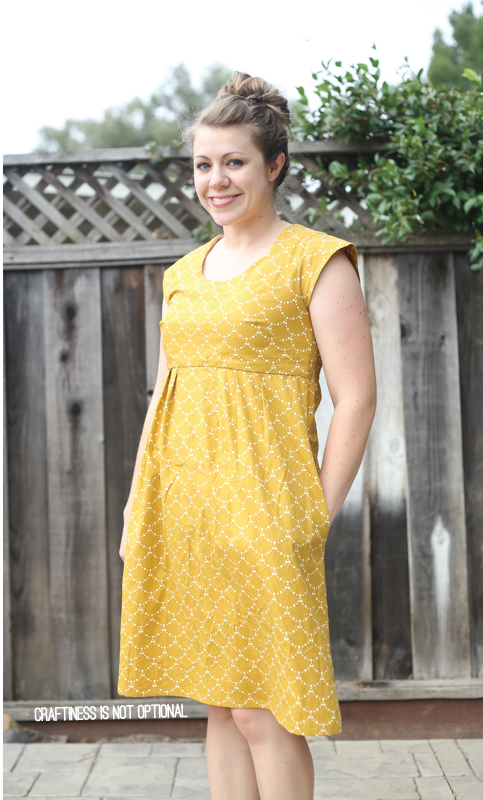 I wanted to love how this dress turned out-but a few things happened that leaves it hanging in my closet.
But….I still wanted to blog it since not everything is a triumph! and I will give the washi another shot, of course!
All the things I did wrong were my own fault. as is per usual.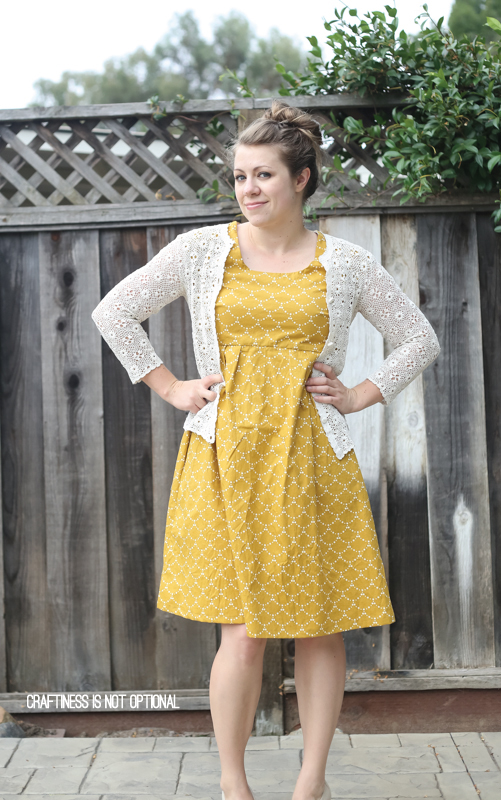 the two things that didn't quite work out-the darts in the bodice turned out a little pointy. I did all the usual tricks but maybe it just needs a good steaming or wash?
Anyways. the second thing was I think (I made this last summer), I messed up around the armholes with something and had to cut it a little smaller, and it ended up being pretty tight at the shoulders.
Which, for a linebacker like me, is a bummer.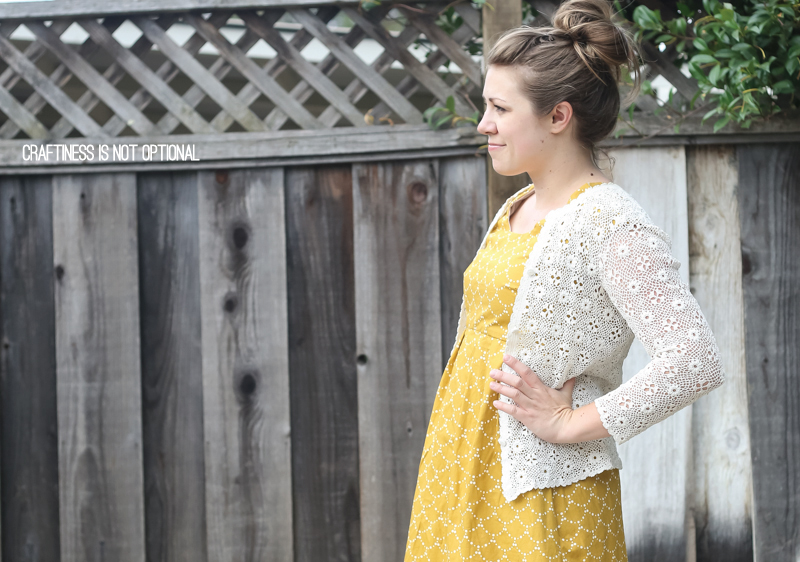 I LOVE the print and color! and fit besides all that up there.
Fabric is Bari J for Art Gallery-"ripples Mustard gold and cream scallops".
(thrifted cardi, btw. isn't it awesome?)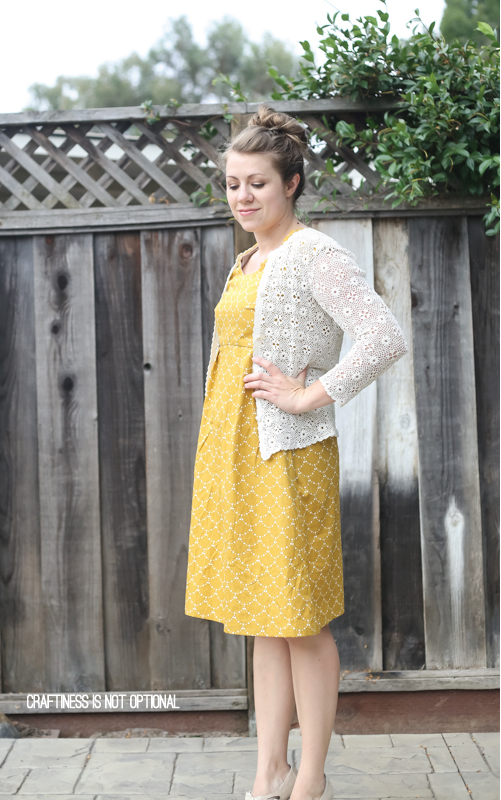 plus POCKETS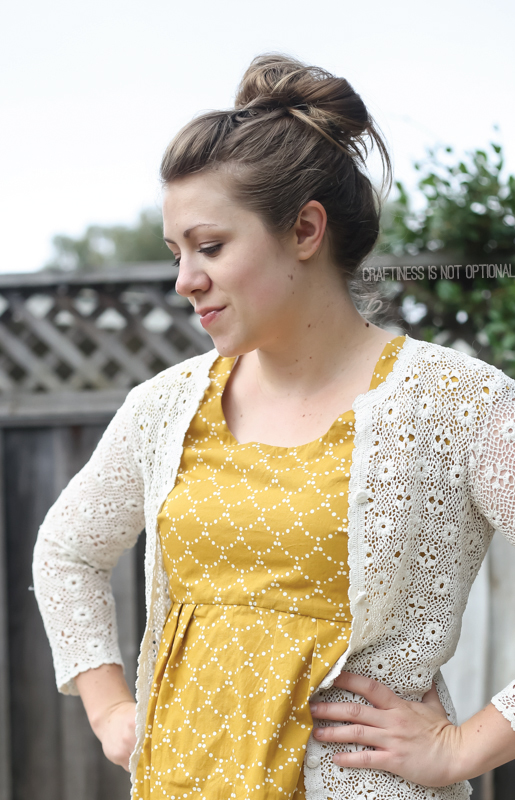 I miss my long hair.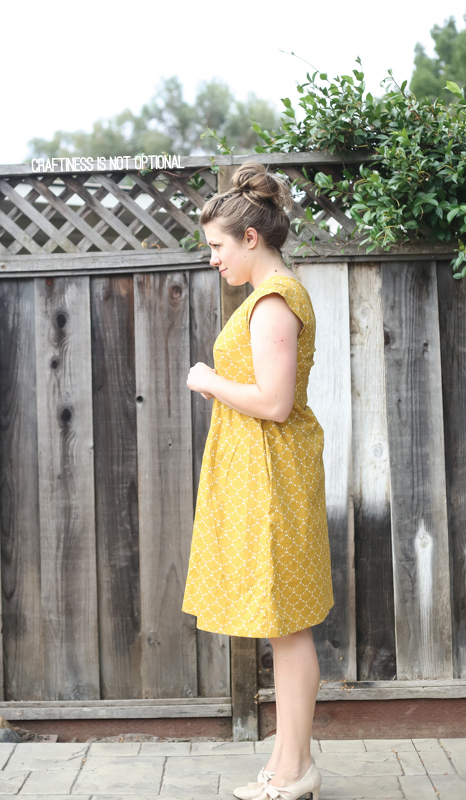 Gotta get on making another Washi soon!