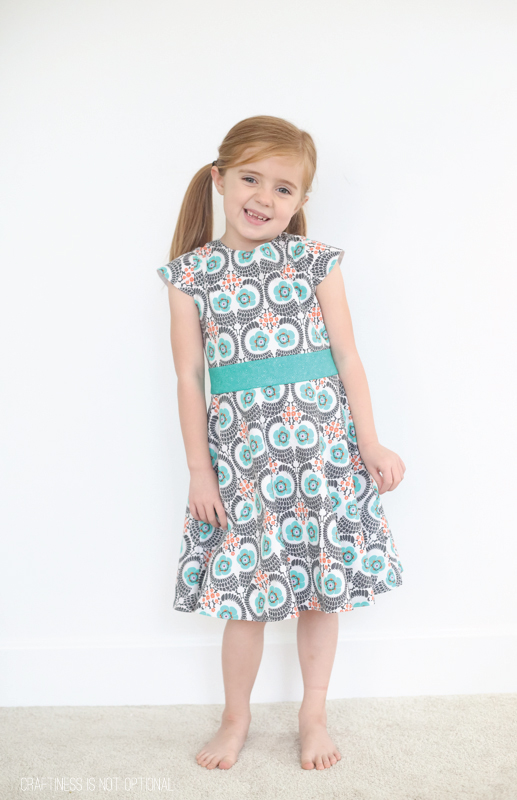 Have you seen Amy Butler's new fabric line, Violette? It's gorgeous! Her team emailed me to see if I'd be interested in some of her fabric for a project. UM YES.

I picked out this gorgeous print and then it sat on the shelf for a little while…finally I decided on Dana's first day dress pattern-I wanted a simple dress to show off that fantastic print!
I chose to sew up the swing dress with the cap sleeve option and matched hem.
I used a bit of white voile for the full lining and it worked great! I sewed up a size 5T, and then lowered the hem of the skirt down to a size 6. It fits my Sadester perfectly.
I kept looking at it on the wall thinking it would be too big…but news flash-kids grow and I'm a little bit in denial about that. har har.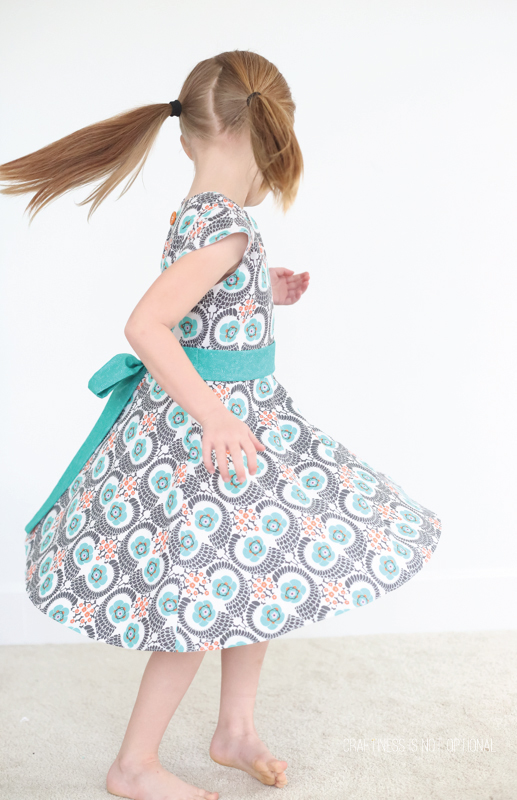 The half circle skirt flares out to be the perfect twirly skirt.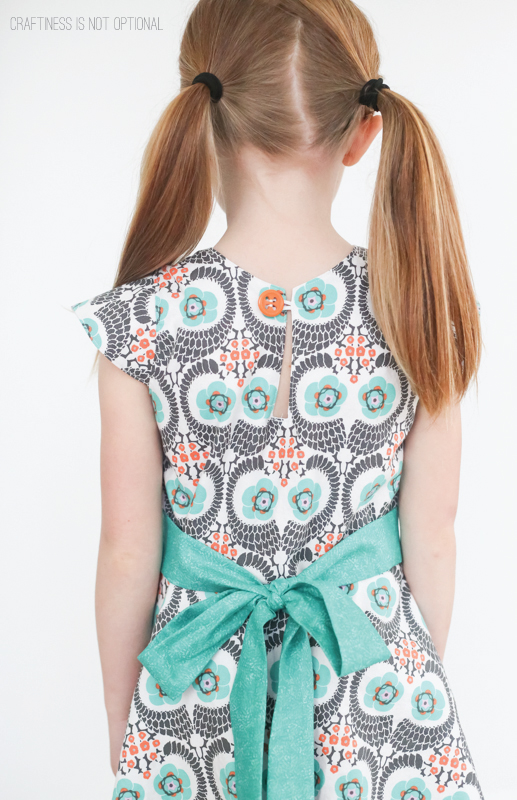 I chose a orange button (probably the first orange button I've ever used) for the back elastic closure.
I love this kind of simple no fuss closure.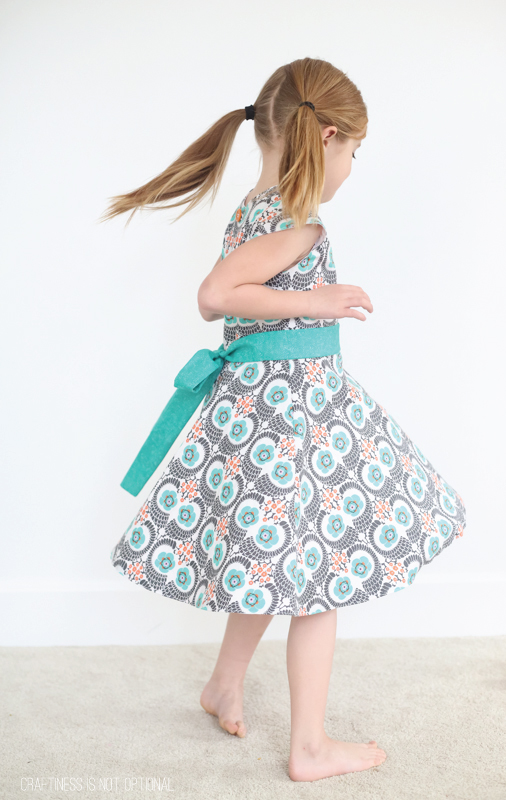 I finished the dress and realized it needed a sash to break up the print-so I headed to my local quilt shop-The Nimble Thimble, and was able to score this perfect aqua fabric!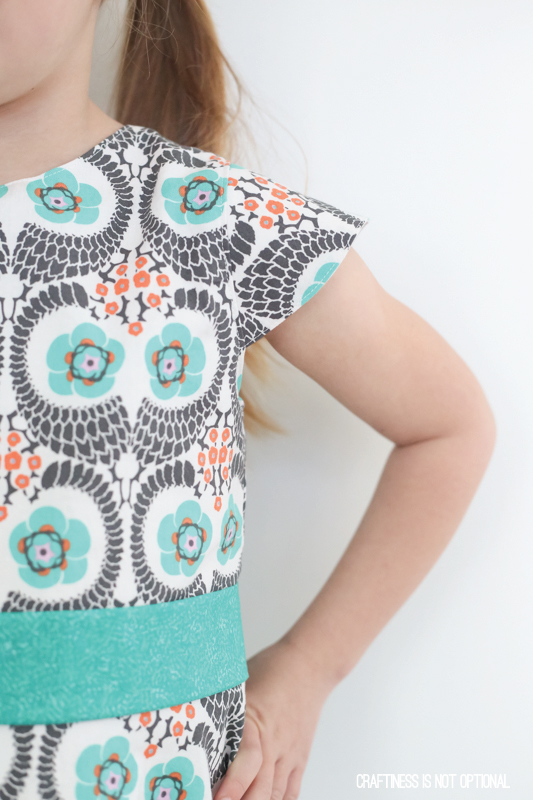 I adore cap sleeves on my girlies..easy to sew and the cute factor is off the charts.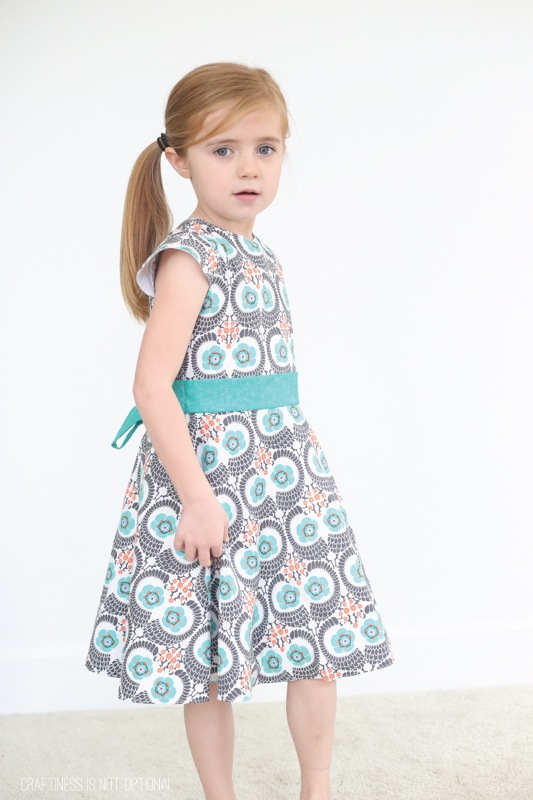 After we took pictures she refused to take it off for the rest of the day.
I call that a win!