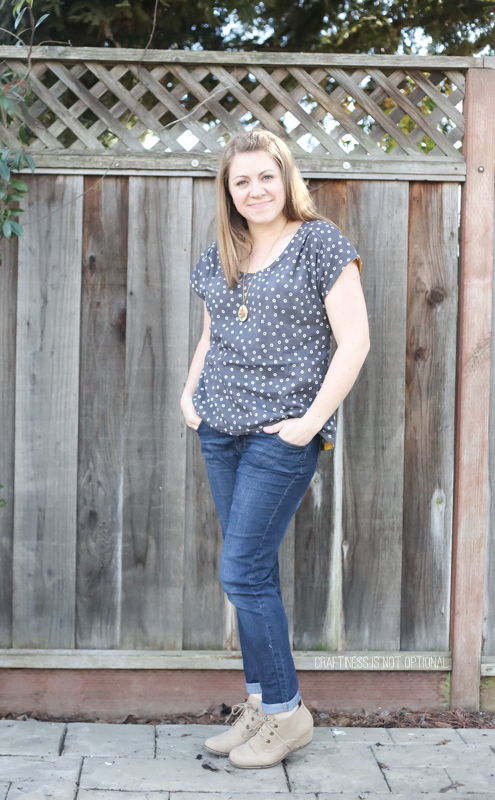 So psyched to be a part of Selfish Sewing week! I haven't sewn myself something in awhile so it felt great to get back in that mind frame…and now I want more! It's a slippery slope, heh?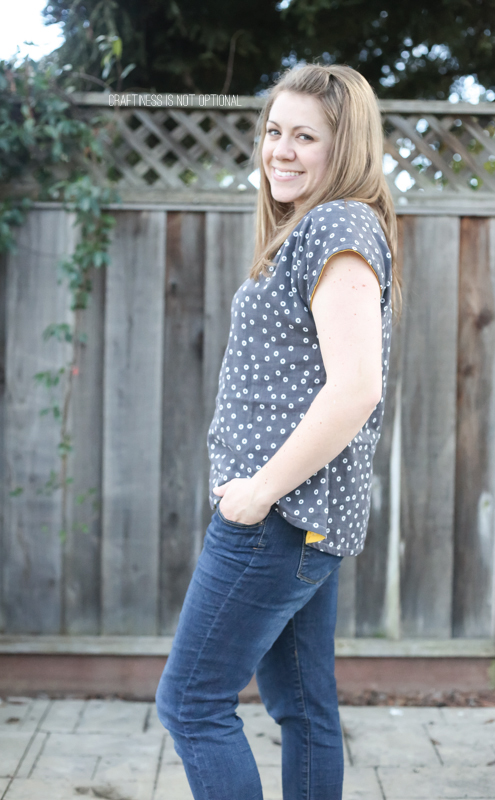 I sewed myself up a Bess top, pattern by Imagine Gnats, and fabric from her shop as well!
The fabric is of course, amazingly soft and comfy to wear. It feels like pjs but in the best way possible. It was very easy to sew with too. I used some mustard knit for finishing off the neckline, sleeves, and hem and I love the happy pop of color it adds!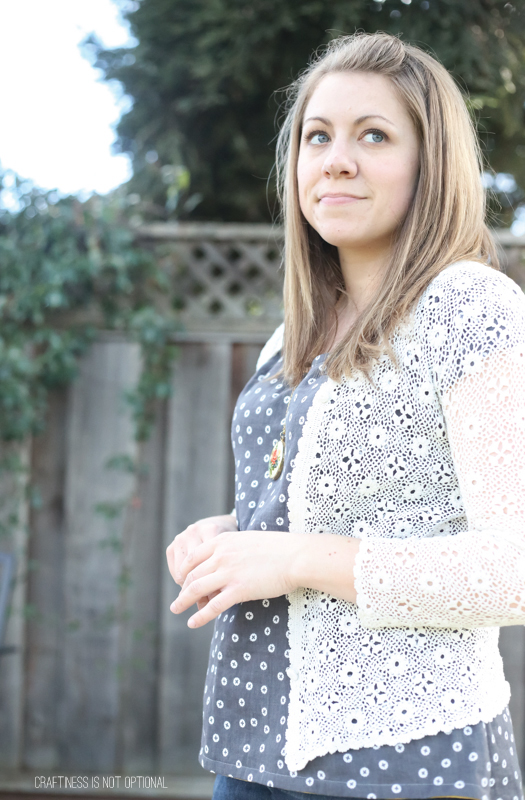 I sewed up a size 10 I think but I might try sizing down next time I sew one. It fits great, just is pretty blousy, which I actually prefer. Hides the I-had-three-kids-stomach pretty darn well!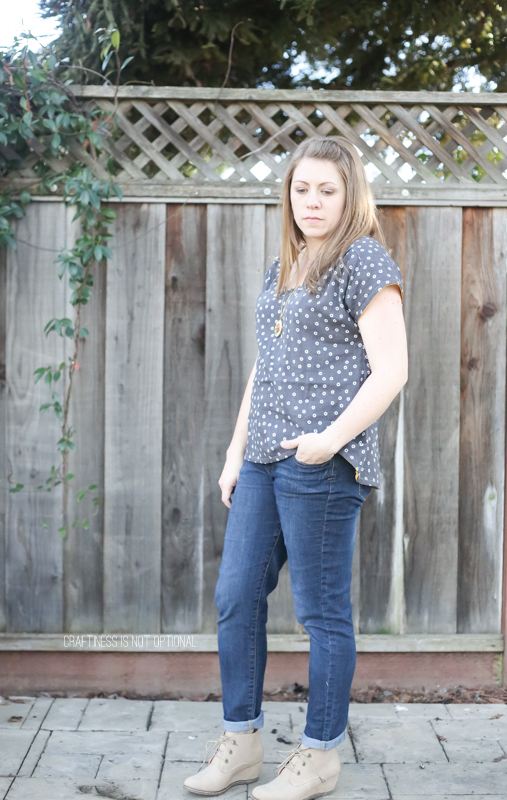 I love the little pleat detail at the shoulders-it's not super noticeable with this fabric, but I've seen color block versions that I'd love to try! All in all I LOVE how this top turned out and I'm looking forward to more of these Bess tops in my future!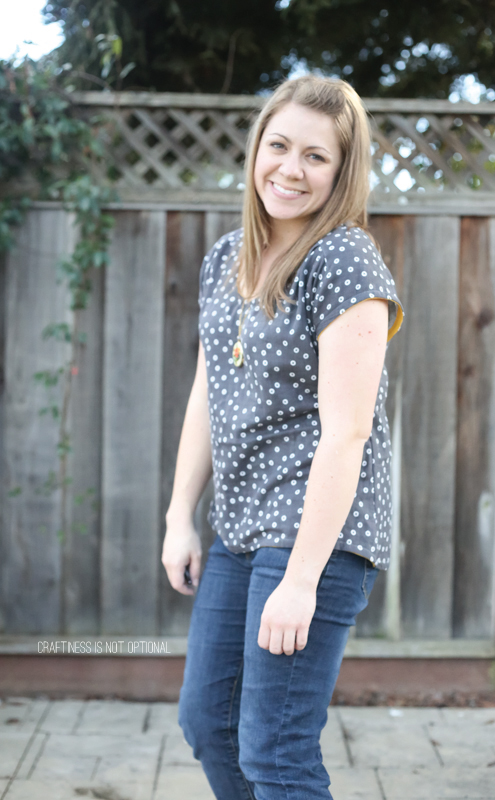 Awkward shoulder! hahaaa. hm.