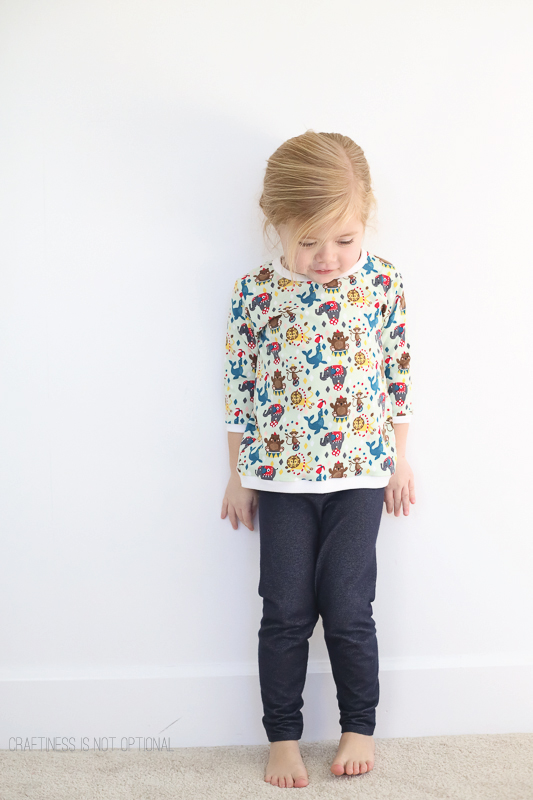 You are probably thinking to  yourself…she's calling this a Nessie top?
hmm it's missing a certain hemline….well you would be right!
I used my Nessie pattern for this top, I basically slimmed down the sides and evened up the hem for a basic tee!
#versatalitybaby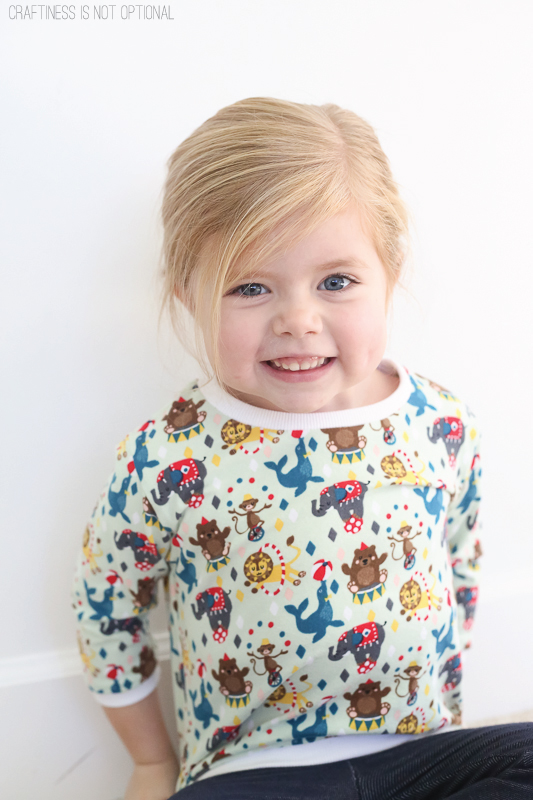 I used this amazing circus fabric I had gotten from Amanda's shop last year and had been hoarding for ages.
I have had this cut out for weeks…maybe months? and then finally sat down and sewed it up. I love that feeling-finally getting something out of your to-sew pile!
Too bad I have 2 tops and a dress for me to sew up, still.
Well, now I'm accountable since I said something on the blog.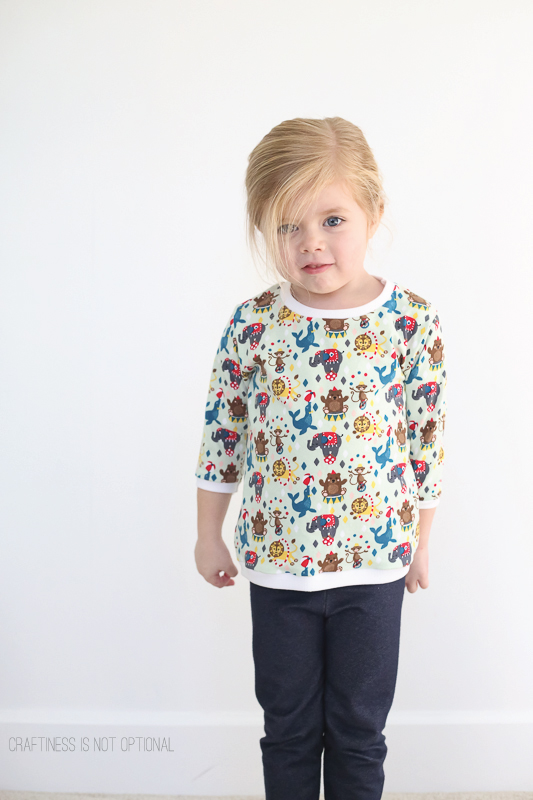 I used some white rib knit for the neckband, sleeve hems, and hem of the shirt, and I think it is pretty darn adorable.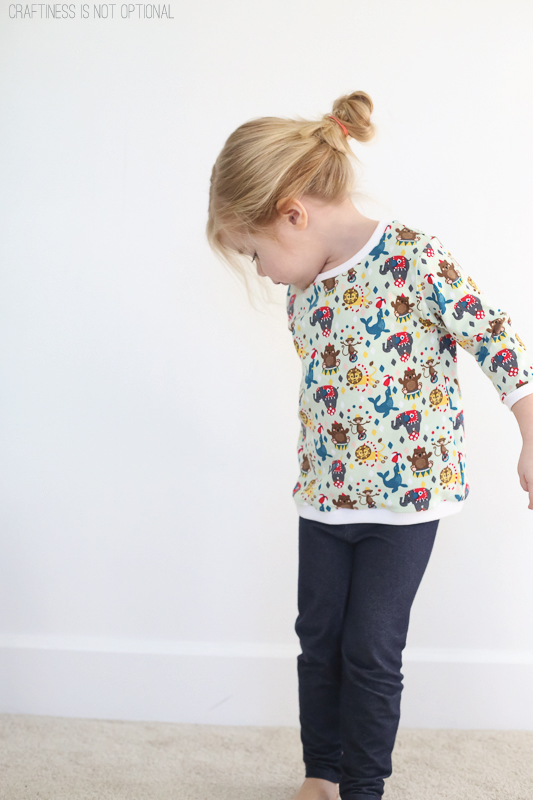 Charlotte agrees! She's loving all these new t-shirts to wear! That are new! never been worn by Sadie!
She's used to mostly hand me downs.
Now I feel bad.
oh well…
such is the life of a middle sister.