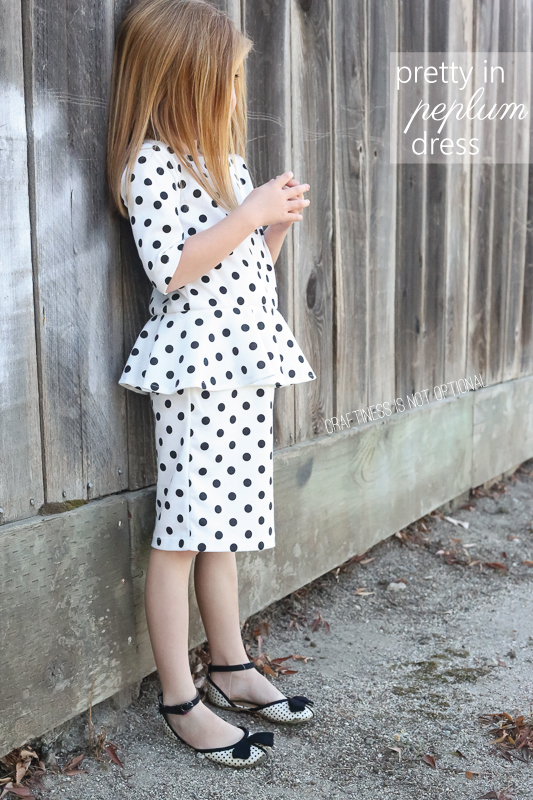 So psyched to be a part of the Pretty in Peplum blog tour!
I couldn't wait to sew up this dress. Charlotte has a similar one from H&M and I always meant to copy it for the other girls, and then Abby went and made this awesome pattern.
I've said it once, I'll say it again, I love when people do the hard work for you. 😉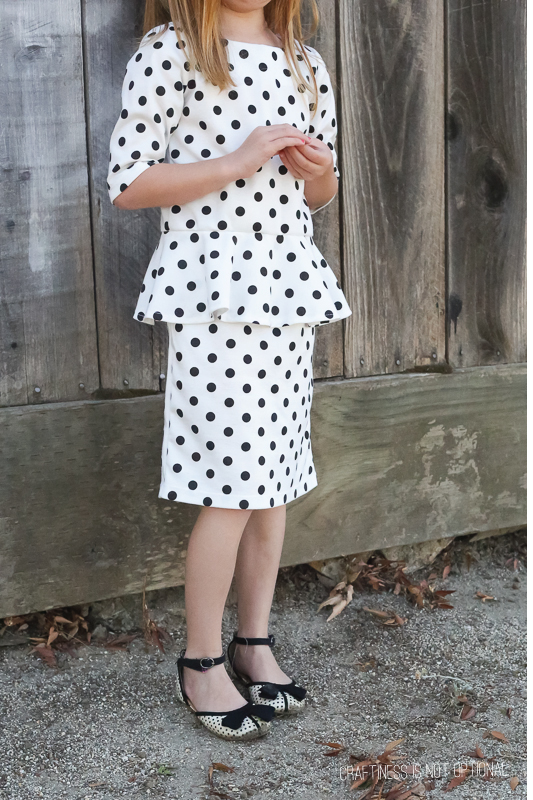 Anyways! We also got to choose our fabric from my favorite online knit shop-Girl Charlee!
I chose this cute white and black polka dot ponte de roma knit. It's a great weight for this pattern.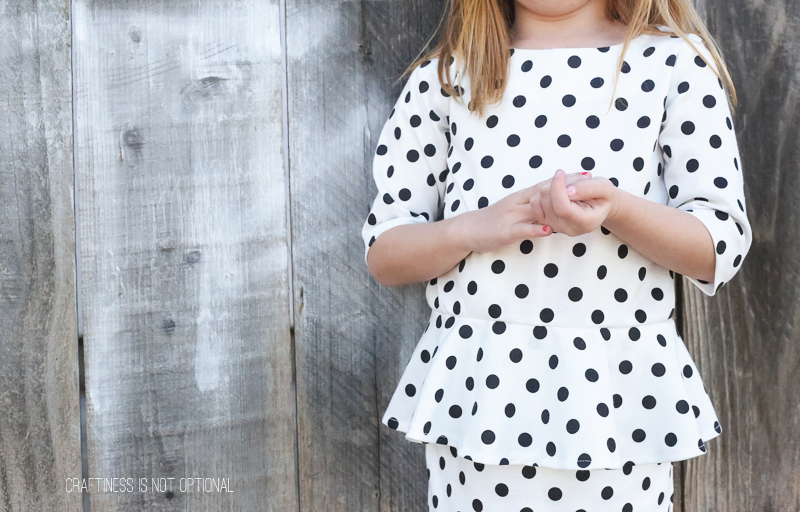 I made a 5T and the size is pretty spot on!
I feel like the waist is a teensy bit low on Sadie, but she will probably sprout up soon and it will fit perfectly.
She grows UP only, and even then not that often.
I chose the elbow length sleeves, LOVE them.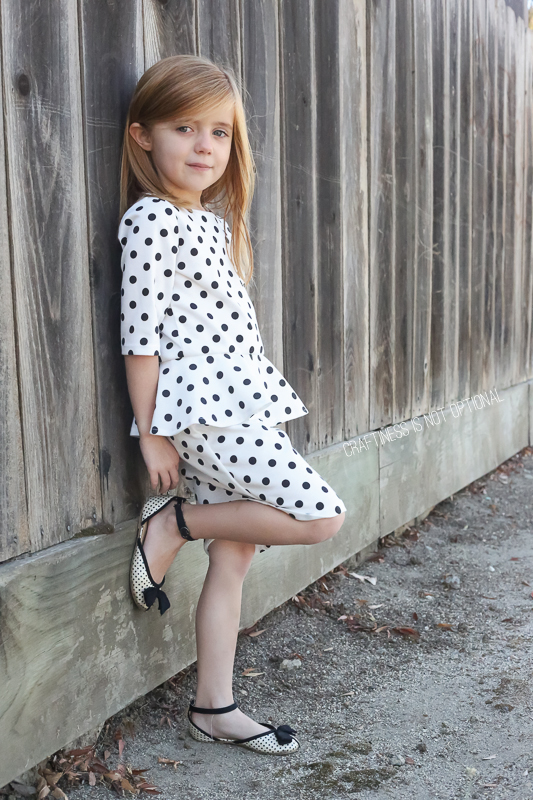 Somehow my 6 year old looks like a pre-tween. Pre-teen? Tween? ahhh!
stop growing up! Just 1/2 hour after this shoot she lost one of her top front teeth.
Then another 3 days later. That's 4 she's lost so far! My big first grader.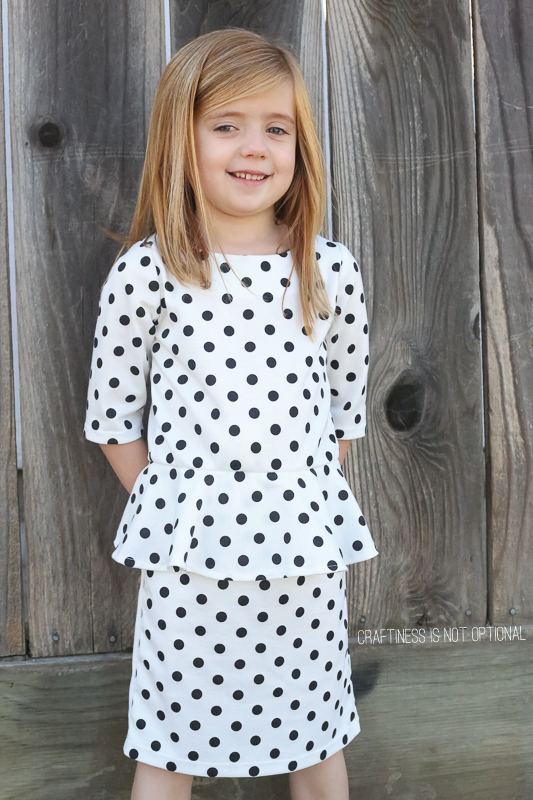 Be sure to stop by the rest of the tour! it's bound to be adorable!
Also enter to win a $100 gift certificate to Girl Charlee below!