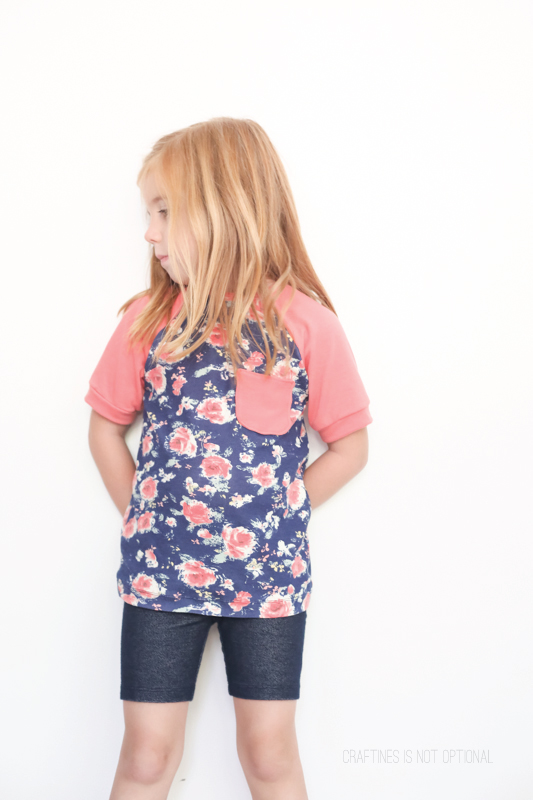 I love raglan tees. Not only are the sleeves SO easy (straight lines? I got this), but they allow for some cute pattern mixing or color blocking.
And you know when a fabric combo just jumps out at you and you HAVE to sew it up right then and there?
Well that's what happened here. I was actually saving this fabric to make myself a top someday, but the coral ended up near it and bam.
Before I knew it it was getting cut out for a Recess Raglan.
THAT'S HOW MUCH I LOVE YOU, KIDS.
They will never appreciate that.
ha. ha.
where was I going with this?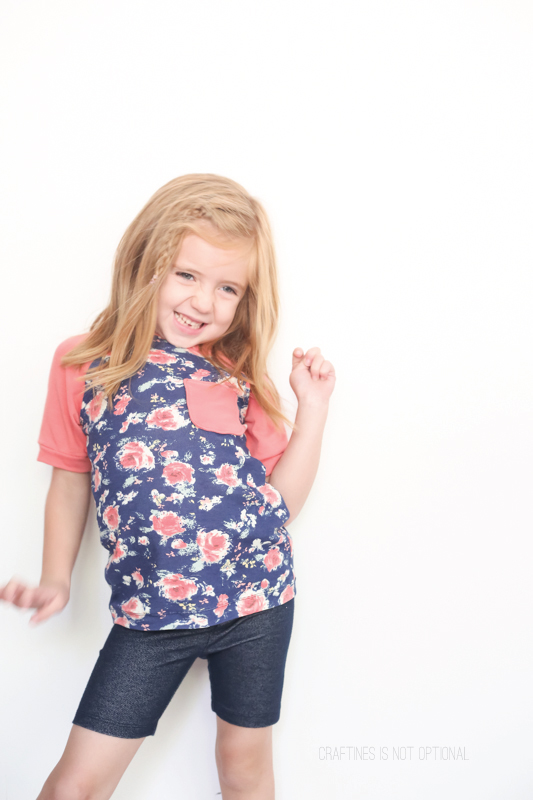 oh YES..
SEWING.
4T, easy peasy-added a little pocket. Made it for Charlotte initially but my kids are always at least a size behind.
This fit Sadie (6yrs) with room to grow.
She's my teeny little thing!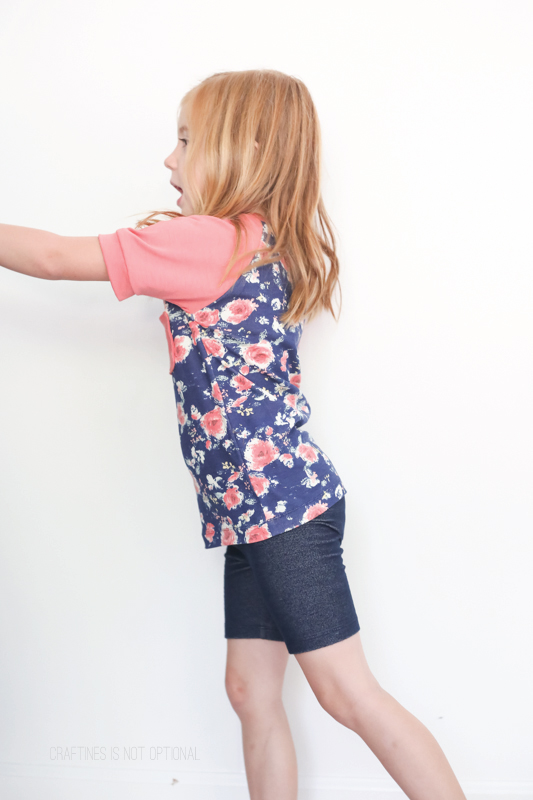 The coral fabric was actually the remnants of a skirt I hemmed for one of our sister missionaries, I kept it because the color was quite perfect, all by itself.
Then this navy floral (from this shop) happened. Ok, I need to get over this color combo.
EXCEPT I CAN'T.
Stop it with the caps, too Jess.
I just am so excited.
she is too! good thing, too.
Or else I'd be regretting the whole giving up the cute fabric thing.