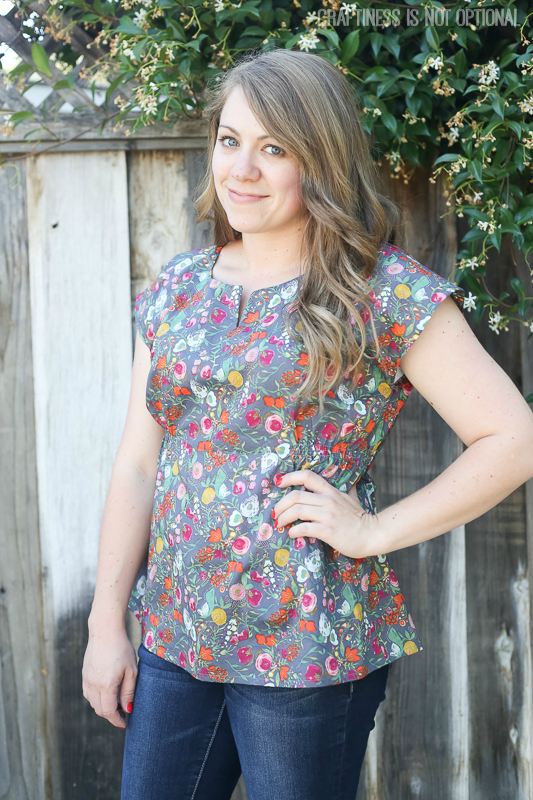 On my quest to sew ALL THE THINGS for myself, the Bianca was in my sights-it looked flattering, and fun to sew.
And guess what? it is, and was.
I chose some lovely Bari J voile (from Fabricworm) which was amazing to sew with! buttery soft but still pretty sturdy.
and what a gorgeous print! I love that it's like a grown up floral.
it's like "I'ma be grey so I'm grown up but lookey at my COLORS too!"
yep, that's how fabric talks to me. so?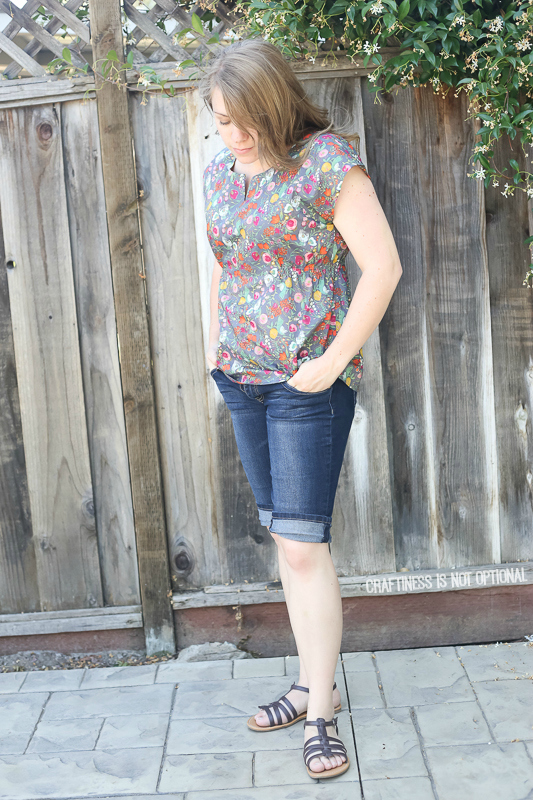 I sewed up a size Medium but looking at these pictures I'm thinking I might sew up a small next time-looks a little bunchy around the girls.
(more so in the shots I edited out)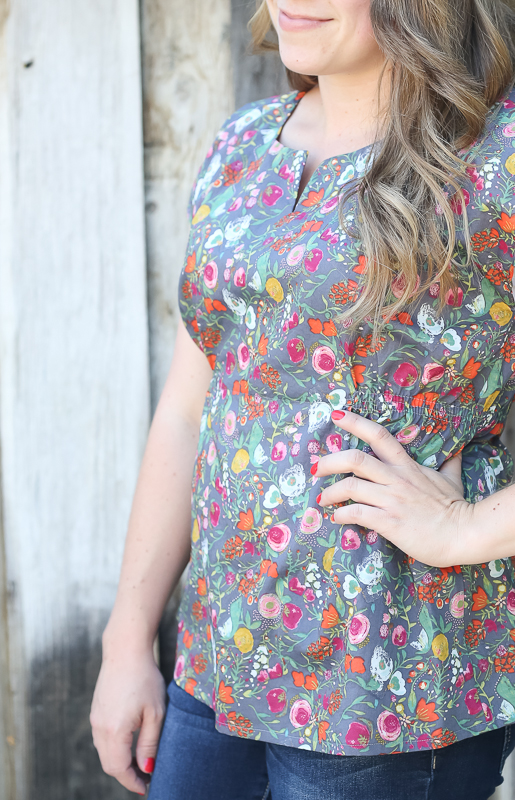 Either way, I'm sure I'll wear it A LOT this summer as it meets my summer top criteria-no tank top needed underneath, lightweight, and CUTE.
and did I mention fast? Less than an hour. boom!
who needs to shop? seriously.