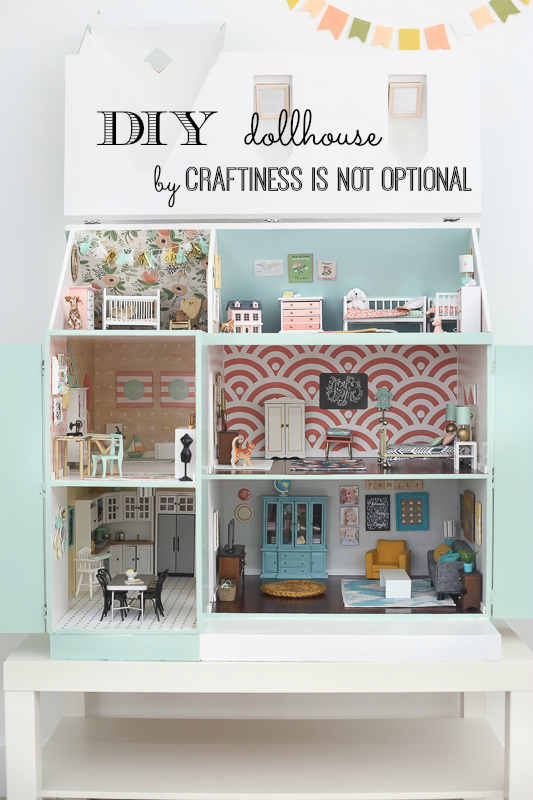 The whole dollhouse view! Makes me so so happy. Today we will dive into the top floor-the kids rooms!
(again, some affiliate links in this post, thanks!)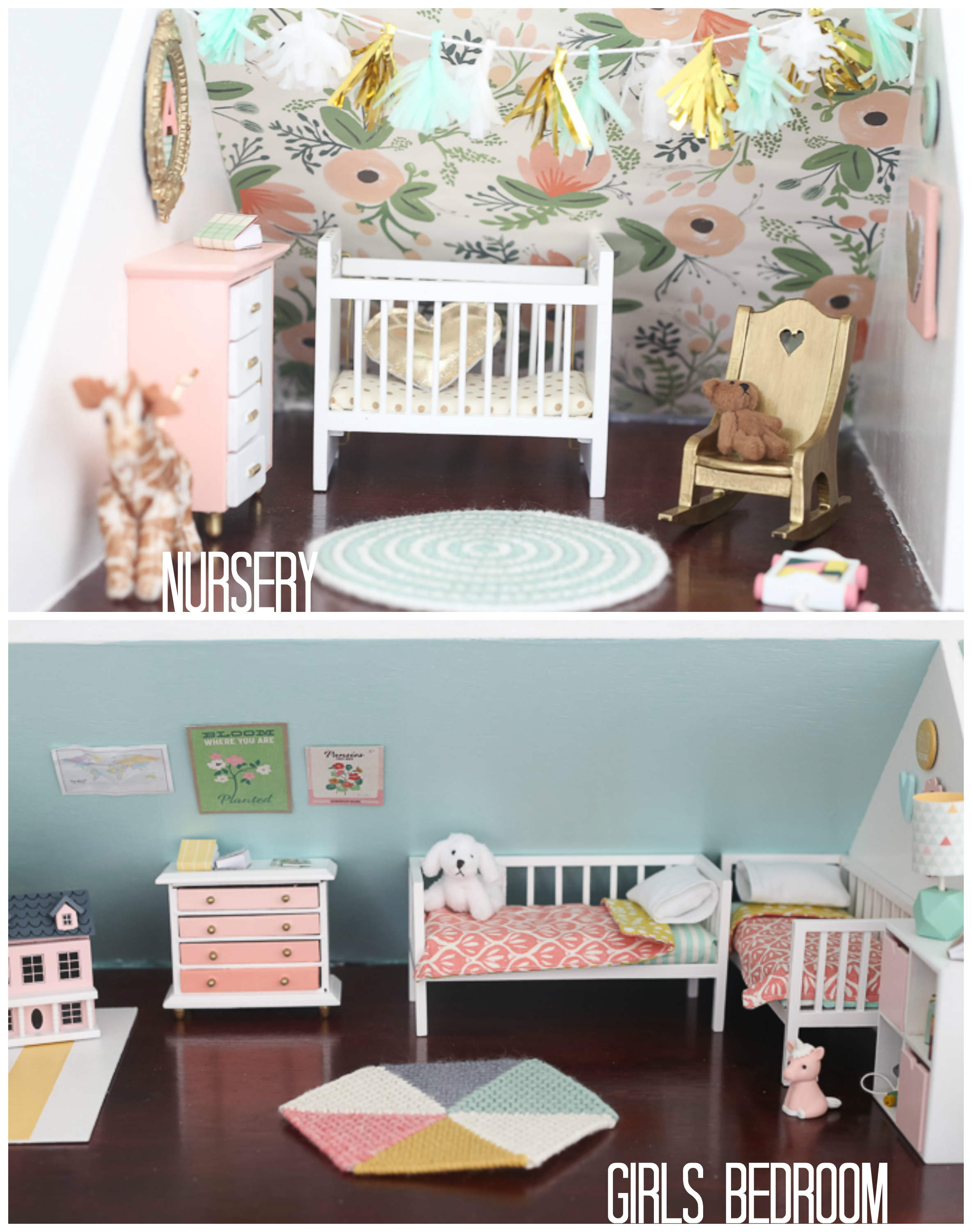 another two of my favorites. (OK they are ALL my favorites)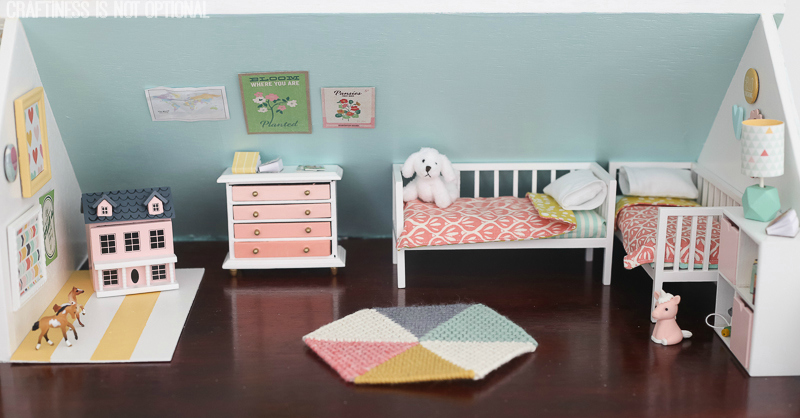 Room #6: the girls room!
 I kept the painting/walls simple here and painted the back sloped wall aqua, and the side walls white.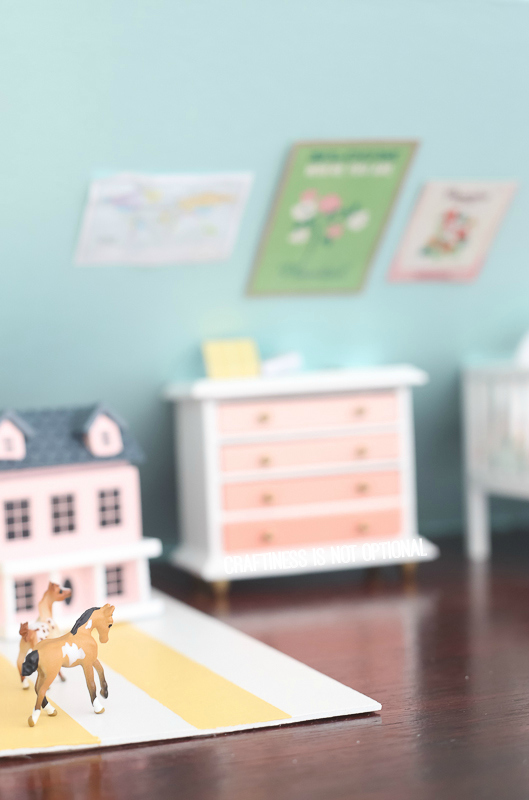 I did the same thing here with the hole for the stairs and made a "rug". the tiny horses came with the house!
It's a dollhouse….IN a dollhouse. whoa.
the artwork is Hobby Lobby frames and scrapbook paper.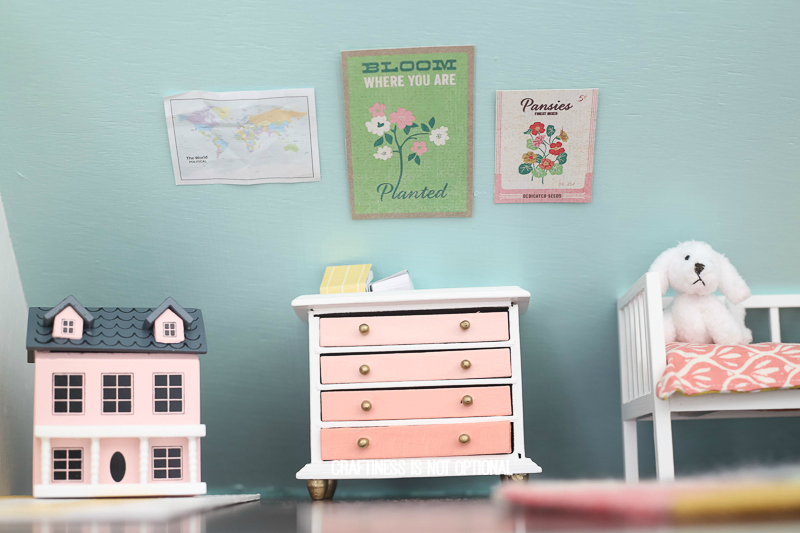 the little map came with the house….and more scrapbook paper art.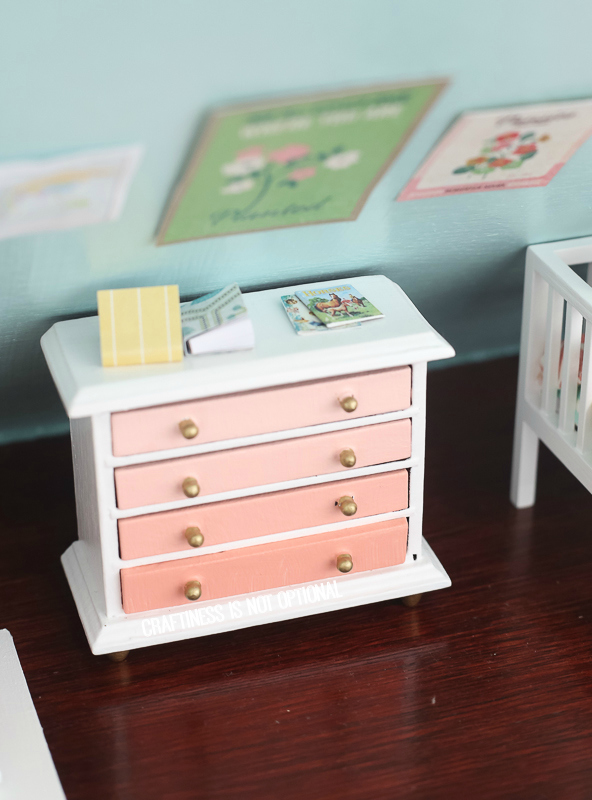 I copied myself with this ombre dresser…haha! book.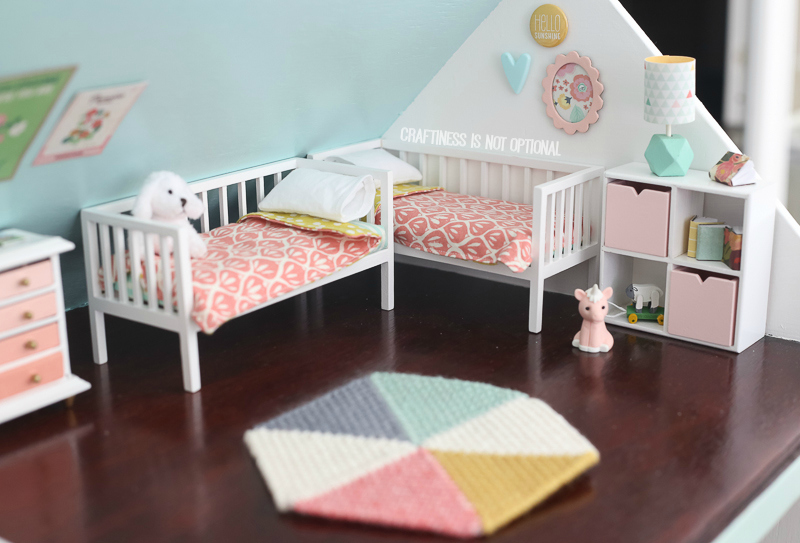 the beds I got here, and they came with the nightstands used in the master bedroom.
I recovered the mattresses and made some little bedding out of scraps.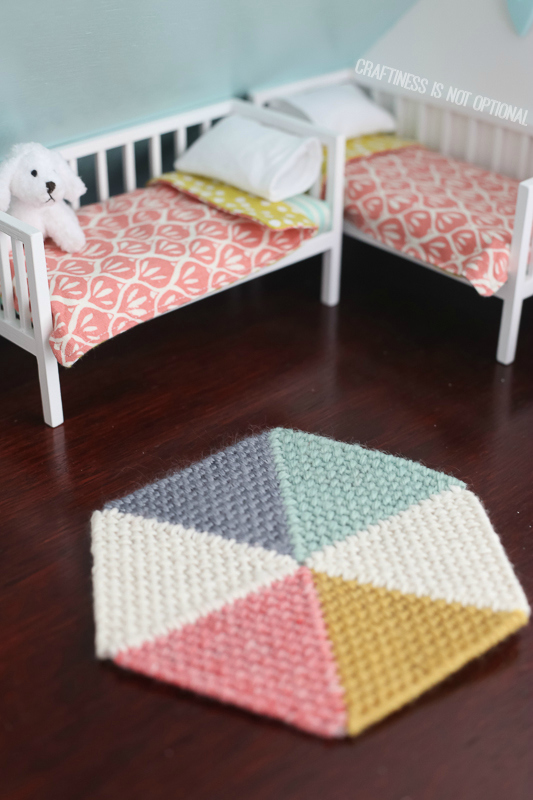 I made this rug with some of those plastic triangle webbing shapes and some yarn.
Lots of pushing a needle around and around the loops, and then sewing it together.
It took longer to make than I care to admit but I do like it a lot!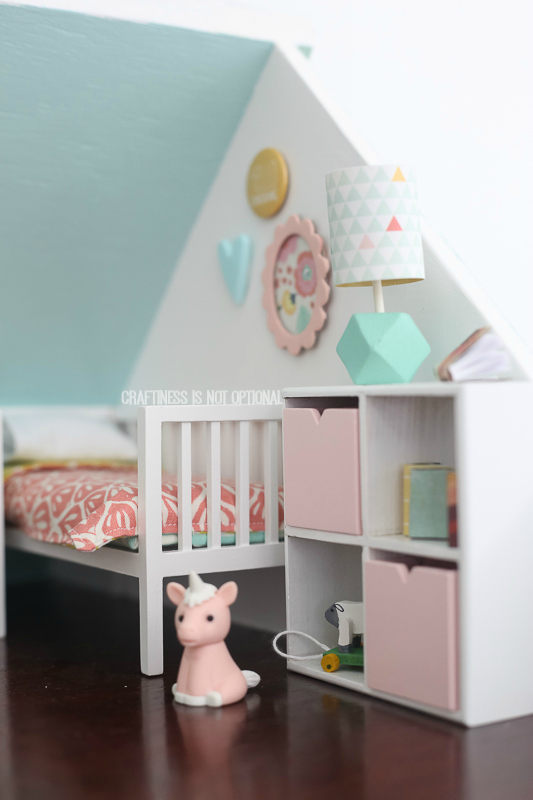 made the lamp with my tute…a pull toy from ebay and some covered books on the shelves.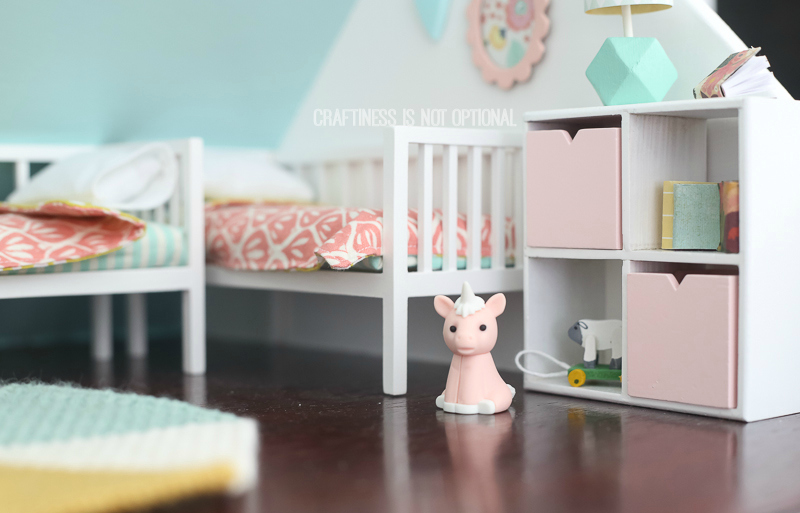 the cube shelves I got on ebay.
Kristin sent me that adorable unicorn-it's actually an eraser!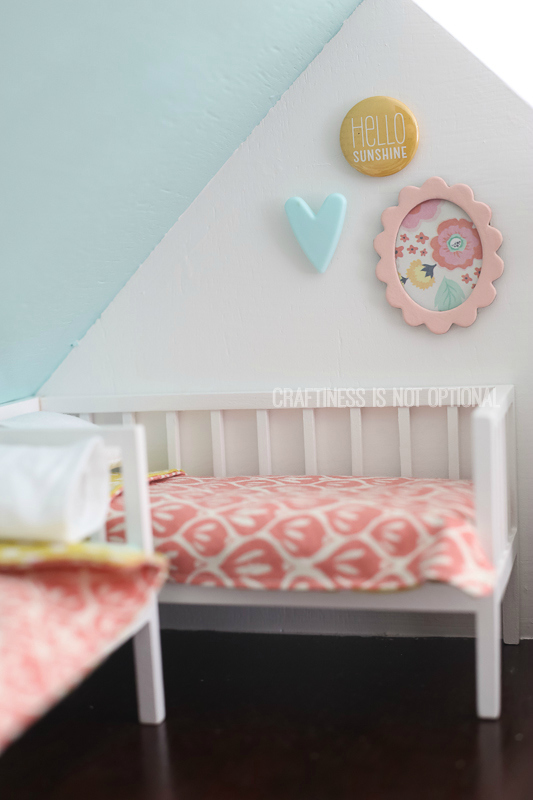 wall art is OF COURSE scrapbooking stuff.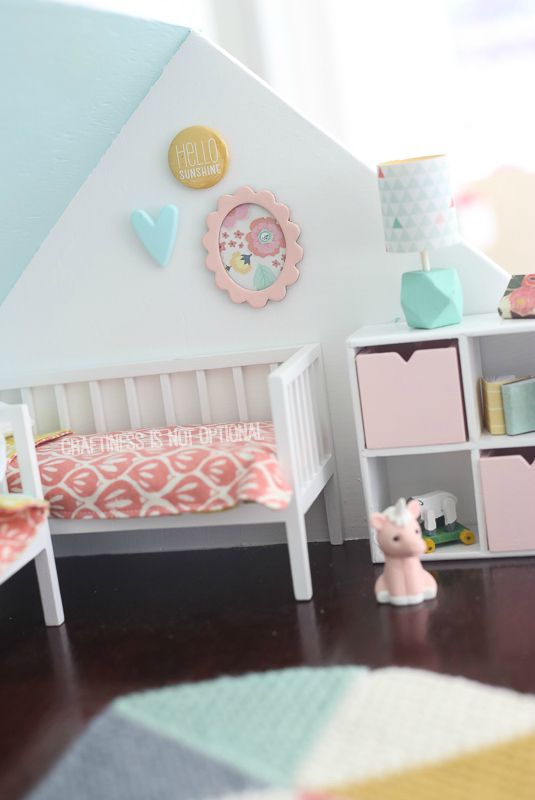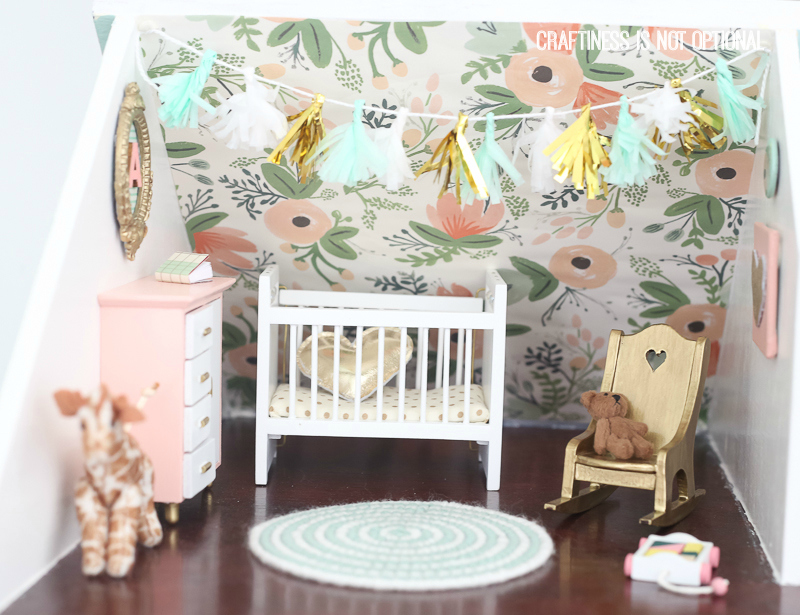 FINAL room. Nursery.
I had some gorgeous Rifle Paper Co. wrapping paper and decided to wallpaper the back wall with it.
It's a little bumpy in spots because I don't know how to wallpaper, but it's cute still, no?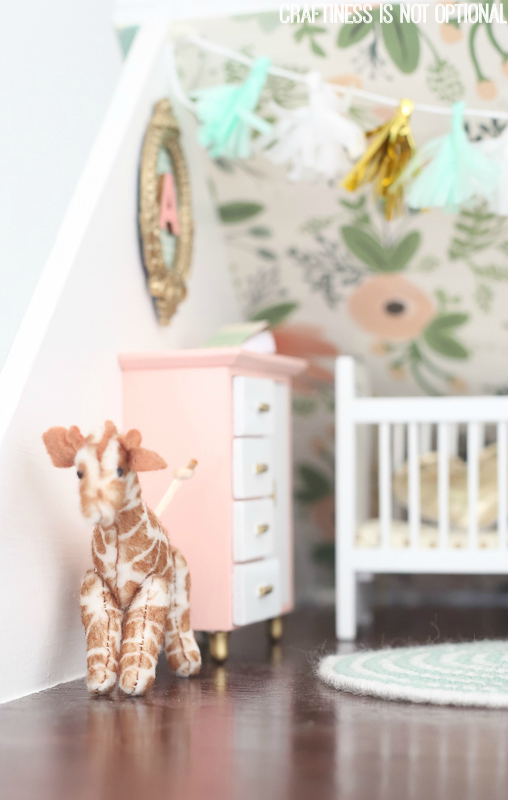 Mr Giraffe is from Hobby Lobby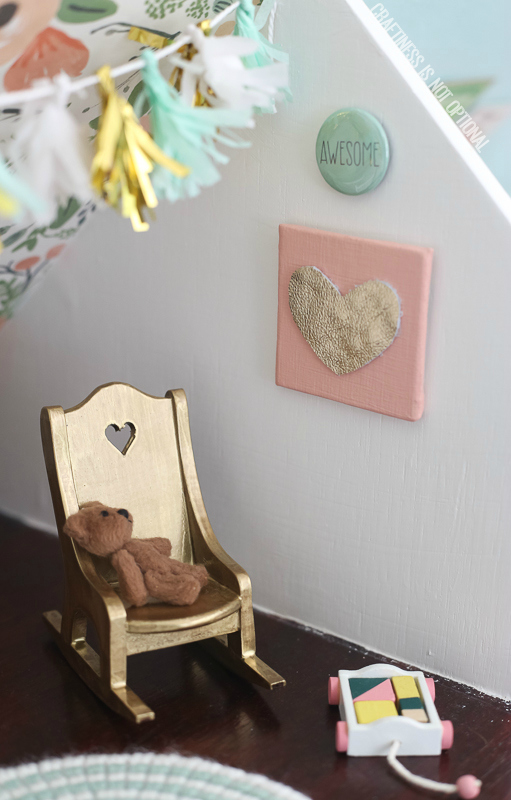 Jessica also sent me these awesome gold vinyl hearts-I used one on this art piece, and then two more to make a pillow (in the crib)
I painted a rocker (came with the house) with the gilding stuff…and the pull toy is from  here.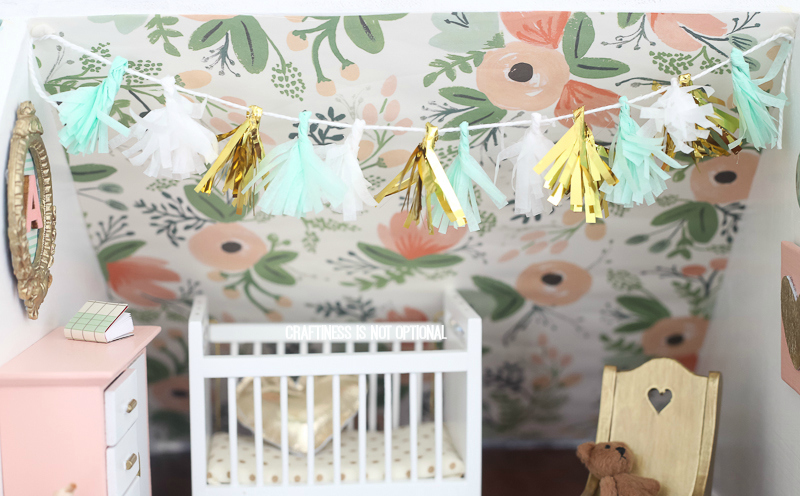 I made that teensy tassel garland on a challenge when I was instagramming my progress-I love it…hehe.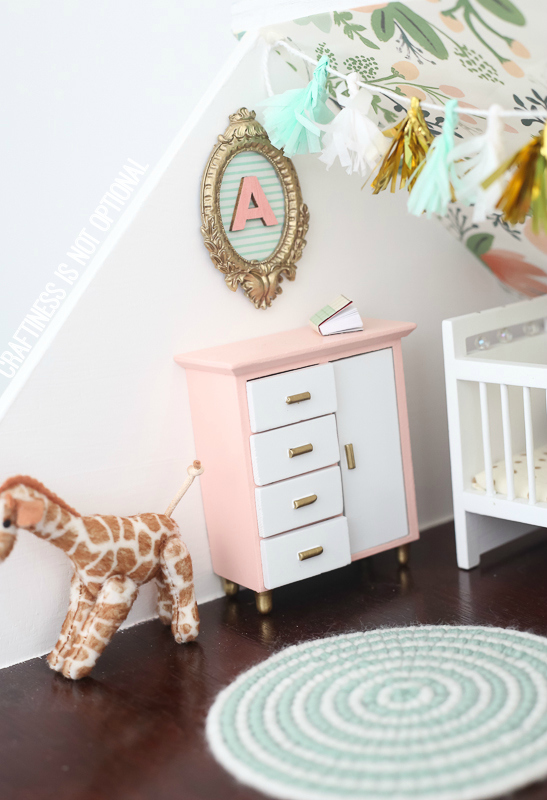 the other frame got gilded and an A framed in it.
I gave the dresser a coral and gold makeover too.
the striped rug was made just like the one in the girls room-just in one large round piece.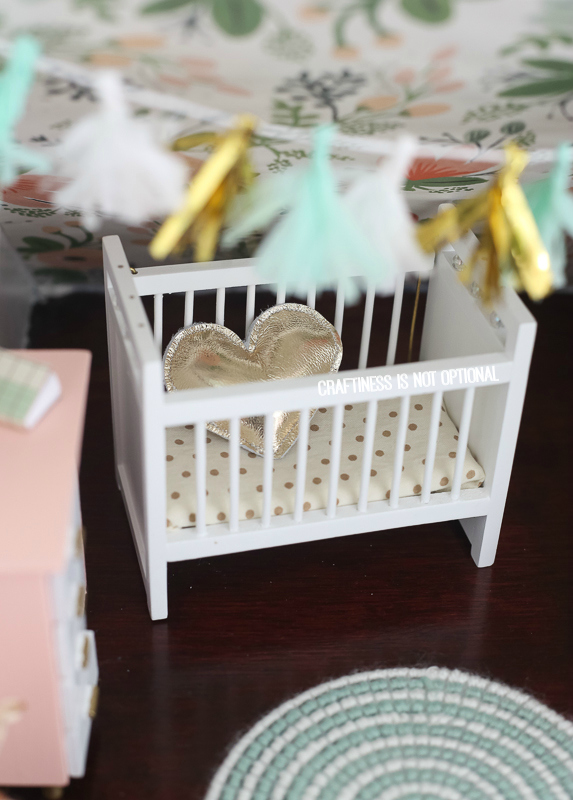 gold pillow! I recovered the mattress that came with the nursery set with this gold and ivory polka dot fabric.
CONGRATULATIONS. you made it to the end of my dollhouse posts!
here you go. I keep my promises, yo.