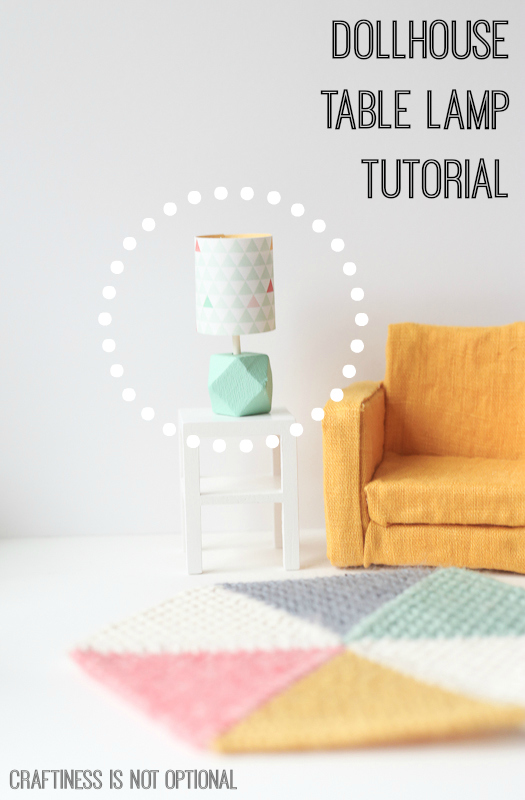 If you follow me on Instagram, you know I've been working on making tiny things for a dollhouse. (which we pick up this week! yay!) I've always loved miniatures and have wanted to make one for the girls for years, and since Sadie asked for one for her birthday this year (which is in August…er….) I said YES and it could be for both of their birthdays. (cause teensy furniture is pricey!) Anyways I have been trying to make things for it as much as I can because it saves $$ and it's SO fun. I have lots of stuff to show you but first thing is this really quick table lamp tutorial!
It's made from a q-tip, wooden bead, foam marshmallow (found in the foam/craft section at Michaels), and some cardstock. And glue. And paint.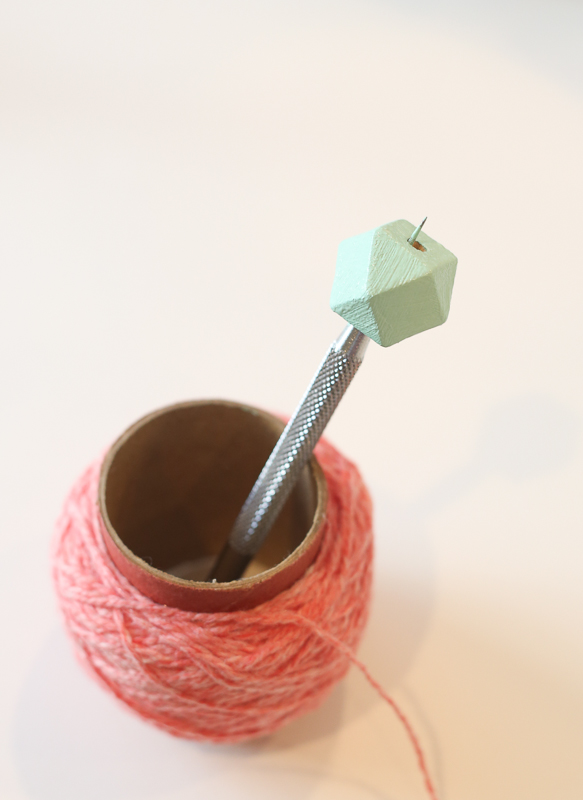 First paint your bead-I used this poky metal thing to paint and dry it on. A few coats should do it. (this color is just something I mixed up using some white, green, and teal.)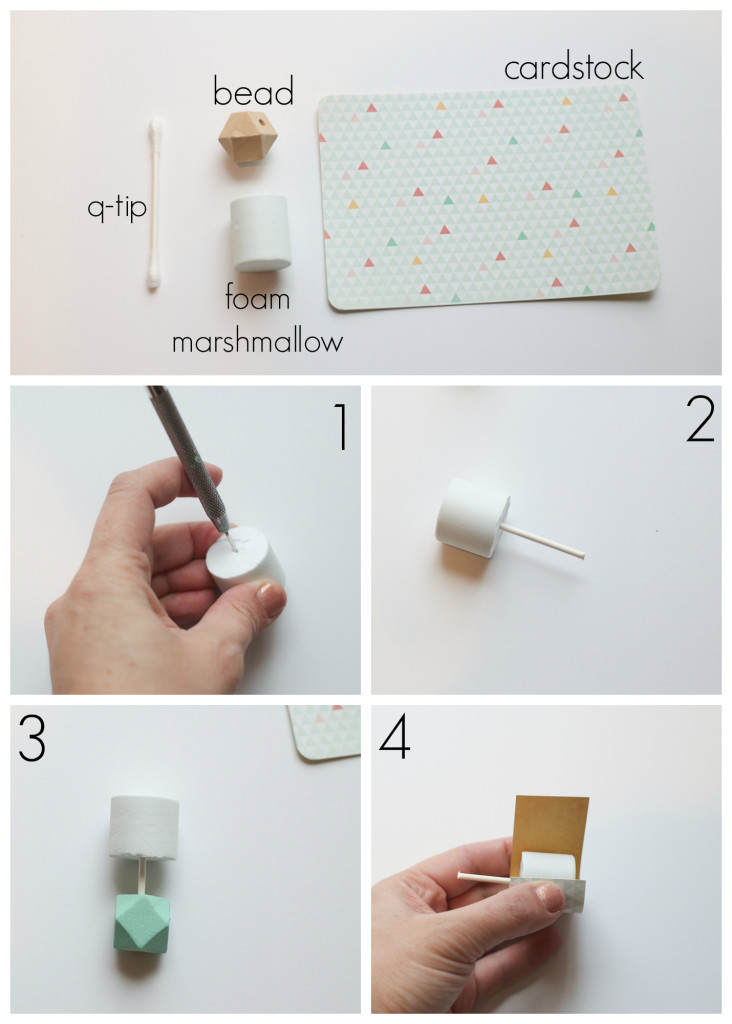 1. I cut a bit of length off the marshmallow with an exacto knife, but it's up to you really. Poke a hole in the center of one end like so.
2. Trim off the tips of the q-tip and insert into the hole.
3. Slip inside the bead to check height. Trim if needed.
4. Cut scrapbook paper a little wider then the height and measure around for the width, then glue around the foam.
5. (not shown) Put some glue in the bead opening and then stick the q-tip in and let dry.
Tada! insta-dollhouse lamp!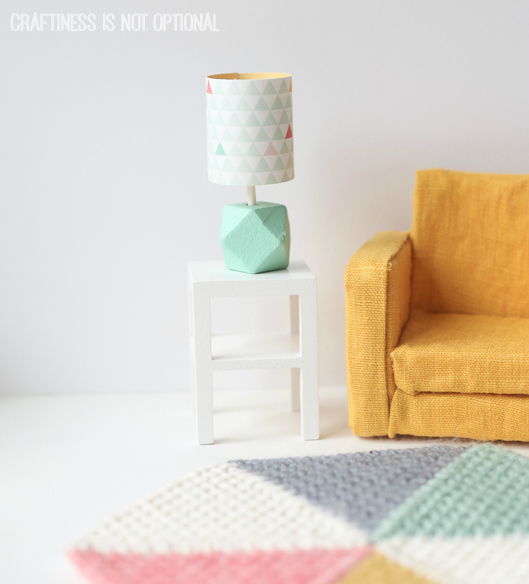 p.s. the chair was made with this tutorial, just less width. The rug I made…don't have a tute but maybe I can make a basic how to.